Entertainment
Meet the Master Crime Novelist Behind HBO's 'The Deuce'
Aug 27, 2018
When George Pelecanos was 17, he shot his best friend in the face. He and Frank Carchedi, buddies since the first grade, had skipped school that day in November 1974, as they often did, to drink beer and hang out at Pelecanos' house, in Silver Spring, Maryland. Pelecanos, a short, then-long-haired Greek-American, knew where his old man kept his revolver, a police-issued .38 Special that he'd bought on the street. Pelecanos wouldn't have messed with the gun had his dad, a retired Marine who ran a diner downtown, been home. But he was impulsive, so he took out the revolver for no good or obvious reason, loaded a round into the cylinder, and spun it shut. He and Carchedi continued bullshitting about soccer or girls or whatever. They weren't drunk, but they were enjoying themselves, and soon Pelecanos forgot all about the cartridge. Then, without thinking, he pulled the trigger—nothing. Mindlessly, he pulled it again and again, cycling through the chambers. Next came the bang.
The bullet hit Carchedi's cheek and grazed his neck on the way out, taking a chunk of his face with it. Blood flecked the living-room wall; it would soon be all over the house. Carchedi looked at his friend. "You shot me," he said. Had the gun been pointed half an inch differently, "I would have just blown his head off," Pelecanos recalls.
The guys managed to call an ambulance and get Carchedi to a hospital, where he survived the wound; looking at photographs of him now, you'd never know that he'd taken a bullet. "I don't even think about it anymore," he says. But the incident was formative for Pelecanos, who, at 61, ranks among Michael Connelly, James Ellroy, and Elmore Leonard as a master of hard-boiled fiction. Stephen King has called Pelecanos "perhaps the greatest living American crime writer," and rightly so. Over the past quarter-century, Pelecanos has helped to usher in a new era of bleak urban noir with his tales of drug dealers, hood rats, lowlifes, rogue P.I.'s, and other characters of the Washington, D.C., underworld. His 21st book, The Man Who Came Uptown, out in September, tells of a former cop who makes a habit of robbing pimps and who hunts down a white supremacist to recover a stash of stolen jewelry. "The violence and the reality of the accident influenced his work," Carchedi says. "You can see it."
Pelecanos is best known, however, not as a novelist but as a producer, story editor, and writer for HBO's The Wire, a sprawling cop drama about the war on drugs in Baltimore. The show teetered on cancellation throughout its run, from 2002 to 2008. But in the years since, it has become a touchstone for what television can achieve. Pelecanos was one of its key architects and, in effect, transformed television.
When The Wire completed its five-season run, Pelecanos again worked with showrunner David Simon on Treme, set in post-Katrina New Orleans. Now he's back with The Deuce, also on HBO, starring James Franco and Maggie Gyllenhaal, which will return for a second season in September. Created by Pelecanos and Simon, the series explores New York City's Times Square and the hustlers, mobsters, politicians, prostitutes, and pimps who helped to create the modern pornography industry there in the 1970s. Like in The Wire, the characters are fictional but based, at least in part, on real people, and the show relies on political and historical events to inform its plot.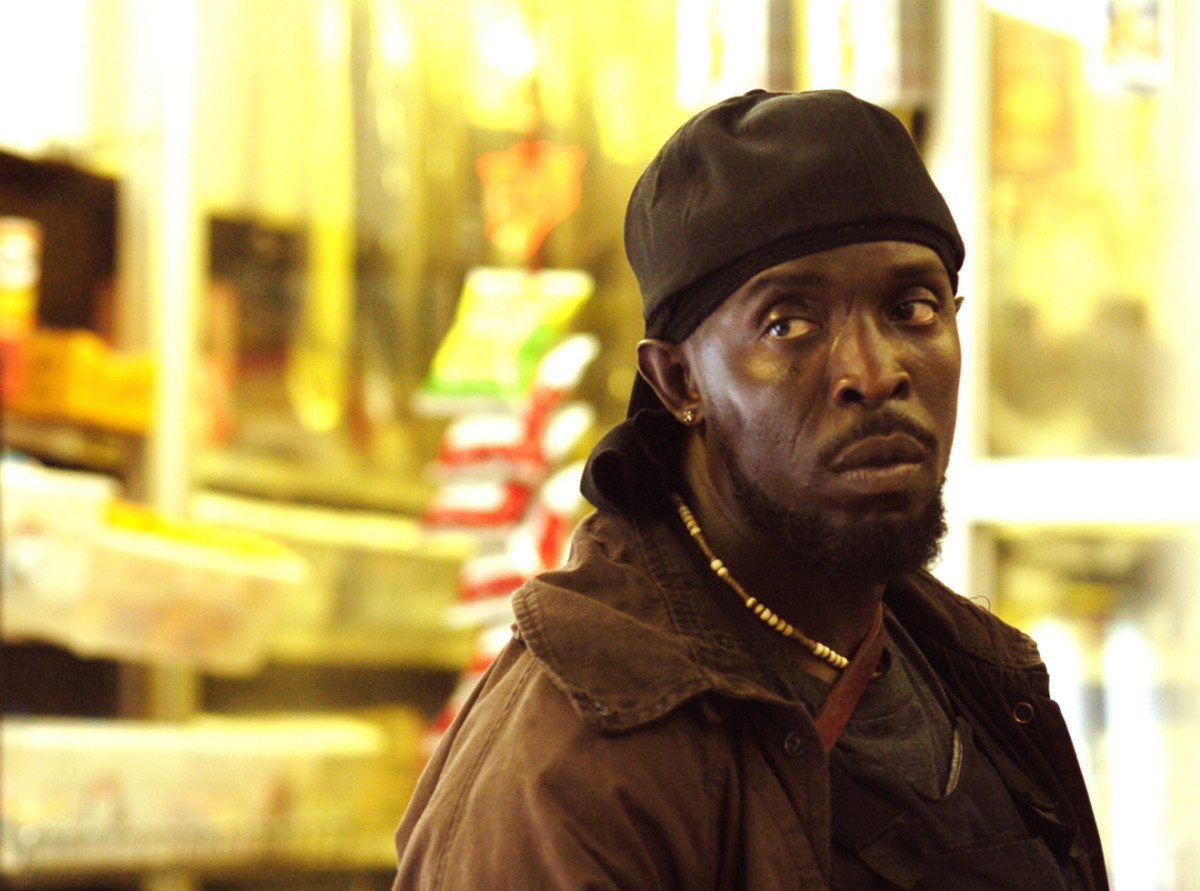 "On The Wire, we had researchers, but we never used them," Pelecanos tells me one spring afternoon. We're in the back room of a police station—or, rather, a Catholic community center that has been transformed to look like one, circa 1978—in New York's East Village: typewriters on desks, an old Bunn coffee maker next to the door, a cigarette machine in the hallway. Dressed in Levi's 501s and a blue gingham shirt, he's seated in a low-slung chair, flanked by three guys wearing headphones and watching monitors of a live feed from the next room. For insight when writing The Wire, Pelecanos continues, "we'd go out and do drug busts with the police, and at night we'd partner up and go out on the streets." The Deuce is different; it required a deep dive into New York's seedy past. "This is all research," he says.
In the scene being filmed, a city hall lackey is standing before a group of officers, explaining that Ed Koch's new mayoral administration will, at last, erase vice from Times Square. In doing so, the lackey says, city hall intends to ban massage parlors and "hot bedding" (renting hotel rooms multiple times a night for prostitution). The cops, led by officer Haddix, played by Ralph Macchio, aren't buying it, though, and heckle the guy throughout his presentation. Of course, as any longtime New Yorker knows, Koch shuttered not only massage parlors but also after-hours clubs, topless bars, XXX movie theaters and bookstores, peep shows, and other seedy hangouts in Times Square, leading to a boom in real-estate speculation that would transform the district forever. The second season of The Deuce will jump six years ahead of the first and pick up as these redevelopment efforts get underway, in the spring of 1978. "The biggest agent of change in a city isn't politicians or anything like that," Pelecanos says. "It's Sheetrock and cranes." In other words, the Deuce—42nd Street—is going to get bulldozed.
Unlike other recent series set in the period, such as the now-canceled Vinyl and The Get Down, The Deuce resists romanticizing the past. The first season, set in 1971 and 1972, captured New York as it lurched toward oblivion, bankrupt and choked by crime. At the center of this Gomorrah was Times Square, where—in the decades before the Disney Store and Ripley's Believe It or Not! moved in—some 1,200 prostitutes walked the streets on any given weekend night. "Right now we're in the era where everybody's just having a lot of fun, doing a lot of coke," Pelecanos says. "It's a walk up the mountaintop." Soon, though, everything will come tumbling down.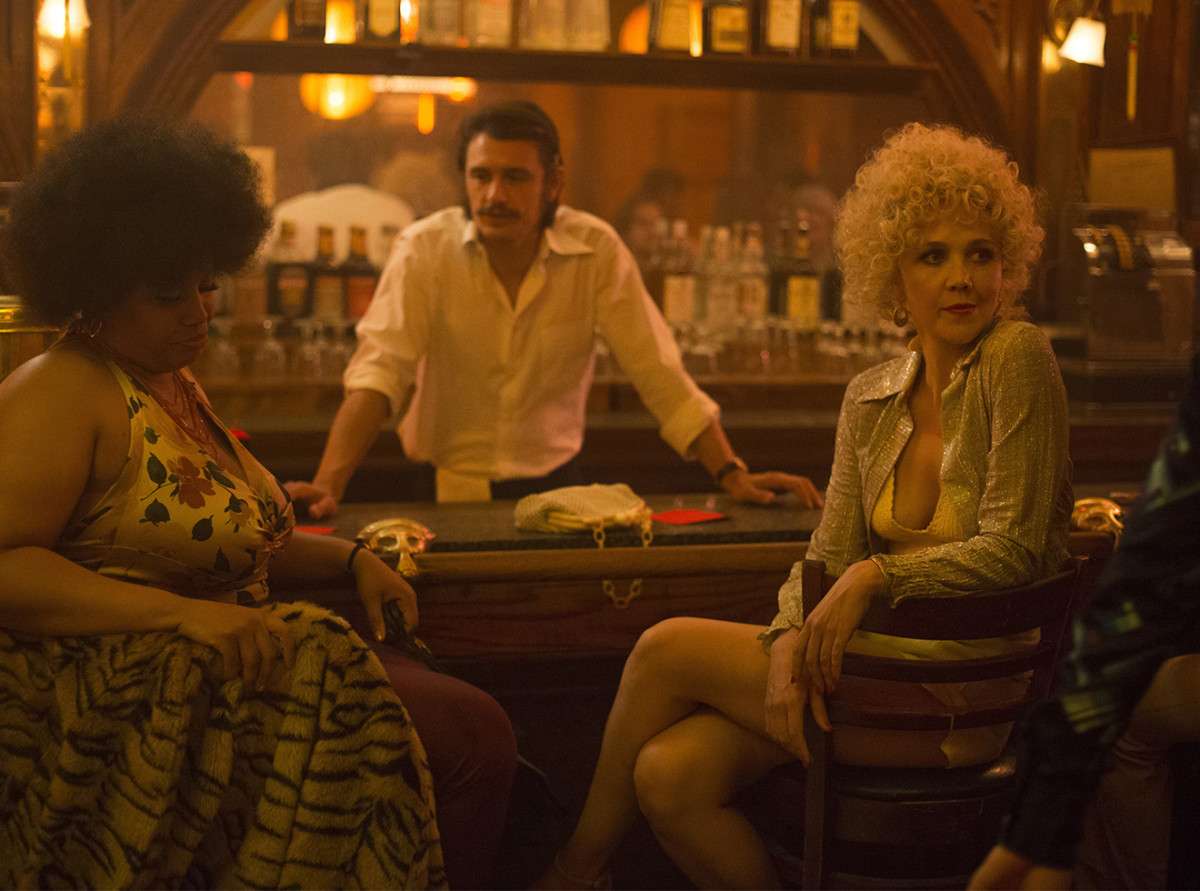 After the next take, Pelecanos leads me to a small room that serves as Capt. Peter McDonagh's office in the show. A '78 Yankees pennant hangs on the wall, and a bulky Sony TV with rabbit ears is perched on a metal filing cabinet; the entire room has a faint yellow tint. "My favorite movies are from the '70s," Pelecanos says. "All the New York ones—French Connection, The Seven-Ups, The Taking of Pelham One Two Three—so I wanted the show to look like one of those."
He settles into a leather chair across from the captain's desk. After years of sitting on a director's stool and riding in vans to scout scene locations, he's plagued by back problems. He knows that he'll eventually age out of television, so he feels an urgency to produce as much of it as he can while he's able. "That's why I get so much done," he says. "Every day I'm not working or writing is a wasted day to me." Back issues aside, he's healthy for his age, trim and muscular from regular exercise and a lifetime of playing basketball. He's not a big guy but gives the impression of a dude you'd regret trying to fight. The chain he wears around his neck and his graying beard add to his tough-Greek aesthetic. And though affable and candid about his life and work, he can seem stoic at first.
Of The Deuce's two co-showrunners, he is in the press less frequently than his partner Simon, who's considered one of the great auteurs of modern television, along with Matthew Weiner (Mad Men), Vince Gilligan (Breaking Bad, Better Call Saul), and Jill Soloway (Transparent). Simon, a self-proclaimed "loquacious Jew," is known for picking fights—with Sean Hannity, the writer Roxane Gay, and Twitter's Jack Dorsey, for starters—and Pelecanos can seem taciturn in comparison. He never yells at the junior writers. "Shit, he never yells," Simon tells me. And his low D.C. drawl can be hard to hear in a crowded room. But Pelecanos, though more inconspicuous than Simon, is no less integral to The Deuce. He's splitting his time this week between reviewing edits for the new season's first near-completed episodes, attending writers' meetings to hash out future scripts, and taking turns with Simon to oversee the set, as he is this afternoon.
Simon explains that, during their early days of working on The Wire, he was unsure whether Pelecanos, accustomed to the solitude of writing novels, could run a show. "I know a lot of people who are pure writers, and George is one of them," he says. "Doing this job is a whole different skill set." Pelecanos mastered it, though, and became adept at leading a writers' room and corralling the 150 to 200 people necessary to produce a television series. "George is at the point where we can send him to set and we know he's going to deliver, on his own terms, the best possible hour of television," Simon says.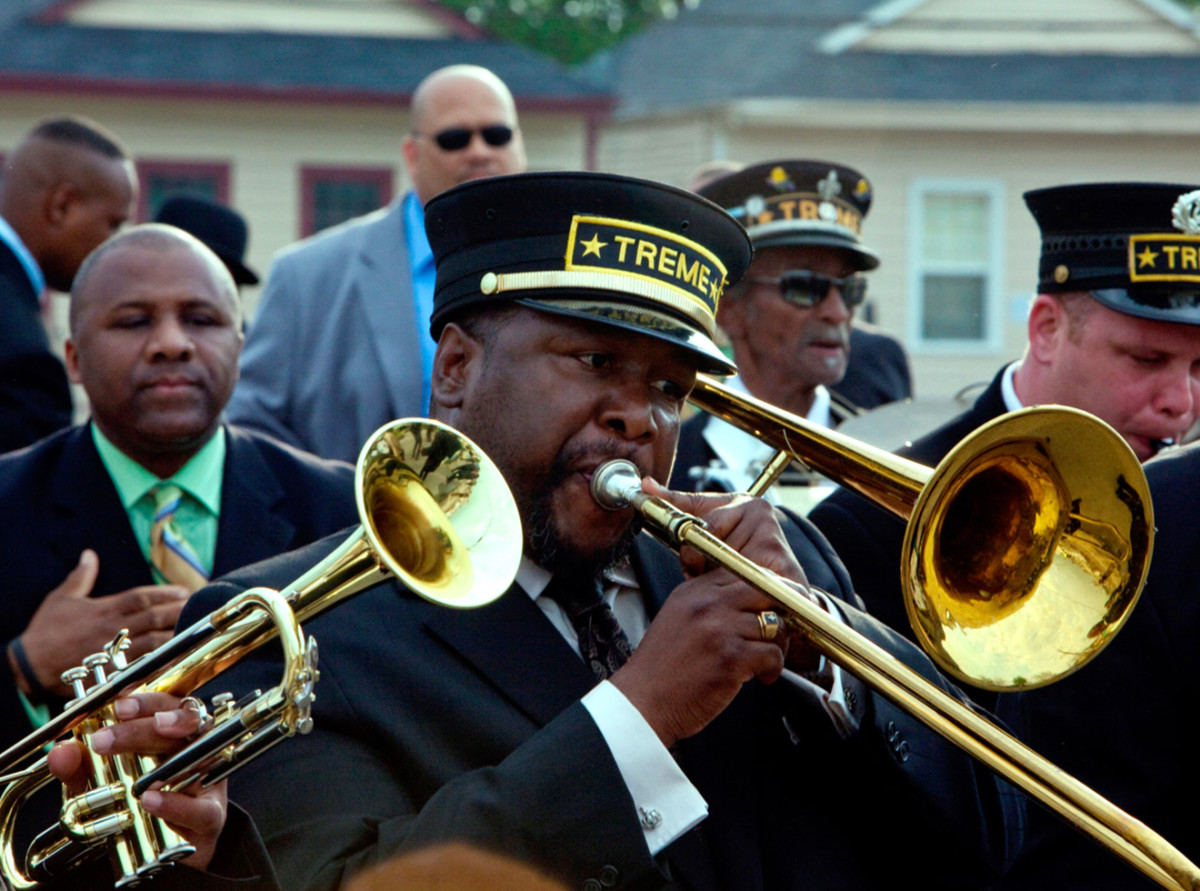 Pelecanos is an effective showrunner in no small part because of his novelist's focus. "David is all about the overarching themes, and the political aspect of everything, and what it all means," he says, adjusting in his chair. "I'm more scene by scene; I want to dig into the details." When filming city shots, for instance, he inspects every vehicle, looking for anachronisms. "Some of these car guys will say, 'That's a '71,' " he adds. "And I'm like, 'No, it's a '73. I know because I know the headlights changed in '73'—that kind of shit."
His eyes don't glaze over in wardrobe meetings, either. "You start telling me about fashion and I'm like, 'You need to get me out of here,' " Simon says. "But George will not leave it untended." Because to Pelecanos, every facet of the show must ring true; fashion, literature, music, and characters are sacrosanct. Franco, who plays barman Vincent Martino on The Deuce, adds: "To make an artistic move that smells of selling out is as likely as him playing golf at Mar-a-Lago."
Though Pelecanos has emerged as a top television writer and producer, he first won acclaim as a crime novelist, and, at his core, that's what he remains. His books—all set in or around Washington—are swift and energetic, rooted not only in the tradition of hard-boiled fiction but also in hip-hop, punk, and soul records and the language and rhythms of D.C., a city that he has never left. "He writes about Washington without ever making you feel like it's the seat of the American government," says Richard Price, the author of the novel Clockers and a writer on The Wire and The Deuce. "You never see the Capitol building."
Pelecanos' characters share his interests—B movies, basketball, family, muscle cars, music—and they hold many of the same jobs he once did, like washing dishes, tending bar, or working dead-end retail gigs. He researches and reports diligently, rather than plotting his books beforehand, and lets a story reveal itself to him as he writes. As a result, his books skirt predictability and contain a tangle of plot threads that reflect the messiness of life more closely than most noir.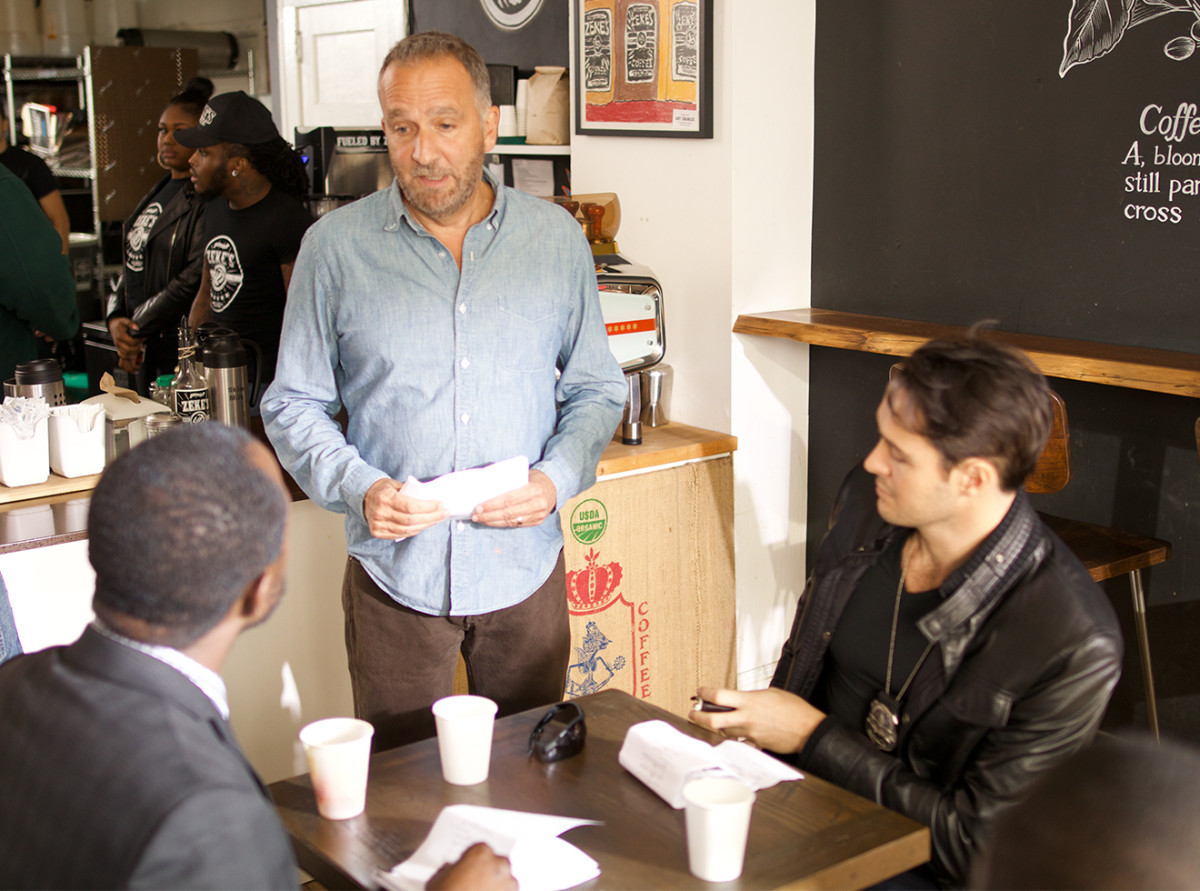 His novels also have no shortage of violence. Bullets are sprayed, children killed, bodies discovered in gardens and on riverbanks. In 2001's Right as Rain, a P.I. buries a Buck knife into the neck of a cop, and a crimson fountain erupts from the artery. Likewise, in 1997's King Suckerman, Bobby Roy Clagget, a "white-boy-wanna-be-black-boy cracker," blasts his boss with a shotgun. As the man flops around like a fish, Clagget idly wonders where his head has gone, with only a jagged piece of spine left between his shoulders.
Despite the bloodshed, Pelecanos writes with empathy, particularly for the disenfranchised. "What makes him a great writer is a genuine curiosity about the world and how it works," Simon says, "and great affection for every character that he puts on the page."
Pelecanos took an unlikely route to channel his curiosity into fiction. Raised in a Greek Orthodox home outside Washington, at age 11 he started working at his dad's downtown diner, the Jefferson Coffee Shop, taking two buses across town to get there. The route carried him through corridors burned down in the 1968 riots; later he would wander neighborhoods to find pickup basketball games and venture into gay bars and motorcycle clubs to check them out for himself. "I wasn't afraid of anything," he says. "For a Greek kid growing up, this is cool as shit—the music is coming from everywhere, the funk and soul, the cars."
Working at his father's diner shaped Pelecanos the most, though. His imagination roamed as he delivered orders and helped out in the kitchen. He also took notice of the white businessmen coming in for cold cuts or coffee, and he internalized the interactions between them and the all-black crew working behind the counter with him and his father. "Intellectually, I was too young to understand the dynamic, but on a gut level I knew where I stood," he later wrote.
His father, Pete, a Greek immigrant and a World War II vet, was loving but tough—the kind of guy who never talked about the fighting he'd seen in the Pacific. He instilled in Pelecanos not only the importance of work but also a fondness for it. In Pelecanos' favorite photo of his dad, he's standing over a grill with his apron on, spatula in hand, smiling. "He was just really happy when he was working," he says.
The pair's relationship frayed during Pelecanos' teenage years, when he grew out his hair and started causing trouble and partying. He wasn't charged for shooting Carchedi. Still, to the outside observer, little about his life suggested that he'd be the neighborhood kid to make good, or to amount to much at all. He snatched wallets from a restaurant cloakroom; he rode in stolen cars; he broke into a home. He once threw M-80s into a karate dojo, and he shoplifted from department stores. "I never needed anything I took," he says. "I want to be chased." And he had been.
There were moments, in addition to the Carchedi accident, when Pelecanos should've grown up and chilled out on the drinking and the drugs and the petty crime. When he was 19, his dad suffered a heart attack, and Pelecanos had to drop out of the University of Maryland to run the diner for a year or so, until his old man recovered. Doing so afforded Pelecanos a chance to prove himself to his father and, in a way, make amends for shooting Carchedi. Nonetheless, "I was still getting fucked up every night," he says. And he hadn't been enjoying college anyway.
His last major brush with trouble came one evening in 1985, when he was 28, shortly before he married his then girlfriend and now wife, Emily, whom he'd met one Christmas while working at the Gap. (He soon quit the job to sell women's shoes on commission at a store nearby.) He'd spent that day drinking with friends, and some weed and cocaine were probably involved, too. But the problems began later, when he was headed to an afterparty with Emily. Still drunk and high, he stopped for smokes at a gas station and in the parking lot hit a guy's car with his pickup. Words were exchanged, as were some shoves. When someone called the cops, Pelecanos and Emily bolted.
A chase ensued, with several police cruisers in pursuit. Pelecanos blew through a four-way stop and a red light, sending other cars skidding. In a commercial district, he turned up some side streets and killed the headlights. When he knew he'd lost the cops, he pulled over, and he and Emily broke out laughing. "I was still an idiot," he recalls. They continued to the party, and in the morning Pelecanos surrendered to police. "I look back at some of that stuff, and I feel like, 'Oh, I guess that was me,' " he says. "But it doesn't feel like me."
In the end, the thing that inspired Pelecanos to change his ways was not the arrest or the shooting or a questionable decision but turning 30. By then he was a general manager of a local appliance and kitchen retailer, overseeing 100 salespeople. Though good at the job, he was discontented that his life was moving away from whatever it was he was meant to do, that he was a business guy, not an artist. "It's ridiculous to say," he says, "but I felt like I was getting older and that if I didn't do something then, I was never going do it."
Though he'd never written fiction and had no idea how to make any money at it, he decided to leave his job to try writing a novel. He had pored over noirs and studied film in college, so he had a handle on storytelling basics. Still, he knew the plan was ridiculous; he'd never even written a short story. He remembers his wife tearing up when he told her that he intended to write. "Most women would've said, 'Stupid motherfucker,' " he says. But she didn't—and she didn't tell him not to go for it, either.
Alone in his attic, he began drafting what would become his debut, 1992's A Firing Offense. It follows Nick Stefanos, an underachieving alcoholic who works as an ad director for a D.C. electronics chain and who's based, in part, on the author. Stefanos, in his free time, spars with a friend at a junior-high gym and, after a night of drinking, jumps rope while blaring the Replacements to sweat out the alcohol—details taken almost straight from Pelecanos' life. Stefanos becomes an investigator by happenstance, after one of the store's stock boys goes missing. He cruises around D.C. searching for the guy, while pumping Lou Reed and Elvis Costello on the stereo.
After writing for a couple of months, Pelecanos ran out of money, so he took a job slinging drinks at a cop bar. But he continued to work on the novel for two hours each night, and his energy comes through on the page. "The early stuff was very stripped down, very dark," says Dennis Lehane, a crime novelist who also worked on The Wire. "There was never anything that felt like he was pandering or thinking about some sort of target audience or trying to brand himself."
Once Pelecanos completed A Firing Offense, he sent it blindly to St. Martin's Press, where, in a publishing-world miracle, it was picked off the slush pile and bought for $2,500. He was paid about the same for his next four novels. "I wasn't making any money," he says. "But I was enjoying writing novels so much that I really didn't care."
Soon enough, Pelecanos' trilogy of novels about Stefanos gained him a cult following, and they remain favorites among his readers. But in 2001's Right as Rain, Pelecanos introduced one of his greatest creations: Derek Strange, a middle-aged black P.I. who has a weakness for massage-parlor women and booze, but who also coaches peewee football and keeps a careful eye on his stock portfolio. With Strange and other African-American characters, Pelecanos, who has two black sons adopted from Brazil and an adopted daughter from Guatemala, has proved to be a sharp observer of race in America. "He understood the world of working-class people in Washington, and a lot of those people happened to be African-American," Lehane says of Pelecanos. "It didn't feel like a white guy trying to write a black guy for fashion's sake."
As Pelecanos continued to publish novels, he held down a day job until 1998, when Miramax bought the movie rights to King Suckerman, his sixth novel, which allowed him to write full-time. (Record producer Sean Combs was supposed to star as Marcus Clay, but the film was never made.) Pelecanos' biggest break came a few years later, however, when he ran into a former Baltimore Sun reporter named David Simon at a funeral for a mutual friend.
Simon had just sold the pilot for The Wire to HBO and approached Pelecanos, of whom he was a fan, about writing for the series. "David's theory was: If television writers are so good, how come television sucks?" Lehane recalls. So he recruited crime novelists, "and he chose George as his guinea pig."
Pelecanos didn't disappoint. He wrote some of the series' most memorable episodes—including the penultimate episode of Season 1, in which the young drug dealer Wallace (Michael B. Jordan) is assassinated. He also played a role in shaping each season. In the writers' room, Simon and Ed Burns, the show's other co-creator, would try to shift the focus away from the police to social and political issues. "But George would say, 'No, no, no—it is a cop show,' " Lehane recalls. "That tension is what helped make The Wire as solid as it was."
Pelecanos is Simon's toughest critic, says Richard Price. "I think David likes him because David can't get away with anything that George thinks is bullshit, not that David has a lot of bullshit in him."
Determined for The Wire to be great, Pelecanos tried to put as much effort and thought into the series as he did his novels. "I wanted people to know, and they do know, that The Wire was the best show," he says. "It didn't matter that we didn't win any Emmys." People will be watching the show for a long time anyway, he says. Because when you create something worthwhile, people don't forget.
A few weeks after my set visit, Pelecanos and I meet at the Grand Central Oyster Bar, in Midtown Manhattan. Located just four crosstown blocks from Times Square, the spot is more Mad Men than The Deuce, with its old-school New York grandeur and vaulted white-tile ceilings. It's just after 5 p.m., and the 440-odd-seat dining hall is mostly empty, save for five or six kitchen guys, in white aprons and white paper hats, killing time at a nearby counter before the evening rush.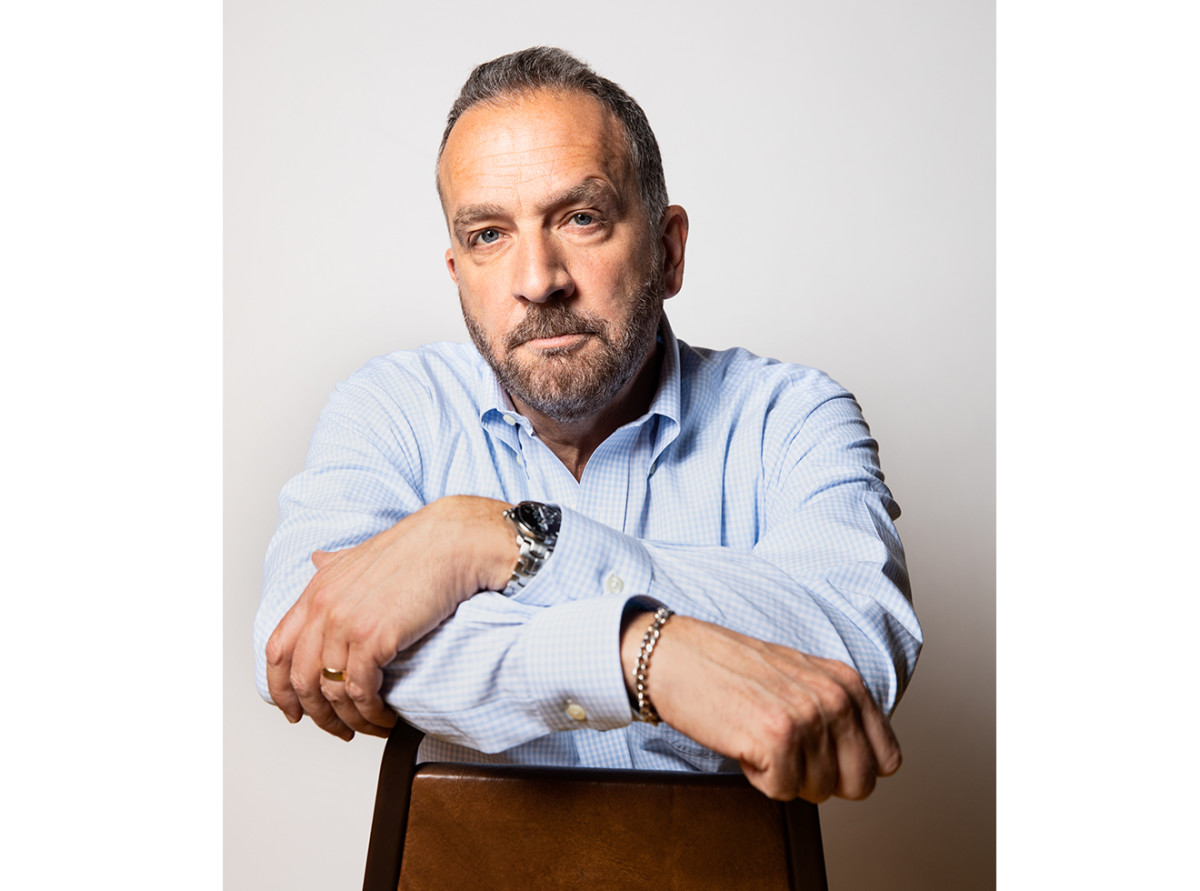 We sit at the far end of the bar. Pelecanos spent most of the day in Red Hook, Brooklyn, to scout for piers resembling the ones that once skirted Manhattan's west side, for an upcoming scene involving gay bartender Paul Hendrickson. In the 1970s and 1980s, the piers were a hot spot for gay men cruising for sex, and gay and transgender runaways often slept there, as immortalized in the 1990 documentary Paris Is Burning. But the AIDS epidemic largely put an end to that, and it did much the same to the Times Square scene, when hundreds of street kids, who often relied on turning $5 tricks to get by, started dying. This is where The Deuce is headed in its third and final season; the city will be in a tailspin.
After ordering drinks, we discuss Curtis Mayfield and Hüsker Dü and then Pelecanos' mother, Ruby. She taught Sunday school for 25 years and is "a true believer in the best sense of the word," he says. Despite all the trouble he caused, he never robbed or pulled a gun on someone, because he didn't want her or his dad to have to hear that he'd caused someone genuine distress.
A quick-moving bartender soon returns with a Bulleit rye, neat, for Pelecanos and a beer for me. "Cheers, man," Pelecanos says, raising his glass. He still drinks some but not in a real way. Not like before. You can't party hard and write well, so writing gave him a reason do less of the former. Pelecanos and Emily's decision to adopt their first son, Nick, in 1991, played a part, too. (The couple's other two children, Peter and Rosa, are also now grown.) "Once you have kids, you look back behind you like, 'Yeah, we did all that. Now we're doing this,' " Pelecanos says.
Family, in many ways, centers him. While filming The Wire in Baltimore, he never once stayed the night, preferring, no matter how late, to drive the 40 miles home, to sleep under the same roof as his children. Now that he's in New York filming The Deuce, he has an apartment in the city, but he calls his wife and his mom, who's 94, every day, and both his sons work with him on set.
Though now a father, he hasn't forgotten what it's like to be a teenager overtaken by impulse and adrenaline. He knows that some young guys "just have to do all this crazy shit because they can't help themselves in a way," he says. He volunteers for two reading programs, Free Minds Book Club and Writers in Schools, and visits detention centers and high schools to discuss literature and writing with young people. Whenever he does, he makes clear that he wasn't unlike many of them growing up. "It's a long life. People change, and I just believe in that," he says, setting down his glass. "I know it's corny, but nobody was picking me out in high school to be the most likely to succeed."
And with the success that Pelecanos has found, he has continued to push himself, no matter the medium. He has a film coming out soon, titled D.C. Noir, which his son Nick helped to direct; he publishes a new novel every year or two; he's still competitive about the episodes he writes for The Deuce. Likewise, later this evening, after drinks and oysters and a day of scouting, he'll return to his apartment and work on script revisions and field emails until the early morning; to care or try less would be a disservice to the show. "On some level," Simon explains, "he's still the kid whose father told him to mop the floor at the end of the working day. And he's not going to miss a corner."
This story appears in the print edition of the September 2018 issue, with the headline "Life of Crime."
For access to exclusive gear videos, celebrity interviews, and more, subscribe on YouTube!