Gerard Butler is one of Hollywood's manliest men. The actor led the Spartans into battle in 300, helped save the U.S. President in Olympus Has Fallen, and fought against 50 Cent in Den of Thieves. Now, Butler has another action thriller hitting theaters with Hunter Killer, and he went deep for his preparation for the film—literally.
The film follows Commander Joe Glass (Butler), the commanding officer of USS Omaha submarine who is thrust into an international conflict when the Russian President is kidnapped. Glass and crew are forced to ride straight into enemy waters to try and prevent World War III while also saving the kidnapped president.
To prep for the role, Butler went out to Pearl Harbor and spent time on an actual military submarine, where he slept in close quarters with the sailors and learned the ins and outs of life in a sub. The U.S. Navy and Department of Defense worked with the film on the production, providing access to submarines and consultants to help the movie be as realistic as possible.
Butler spoke about that preparation during a 30-minute press conference at the Pentagon. Here's a look at Butler during the press conference:
"When we were down there we drilled pretty much all of the sequences that we would do in the movie," Butler said. So we had battle stations. We had dives. We had quick surfaces, we had fire drills and it gave us a lot of ideas. I slept in the same room as the executive officer, and the sub commander [showed] me every working, living part of the submarine, even how to compress trash."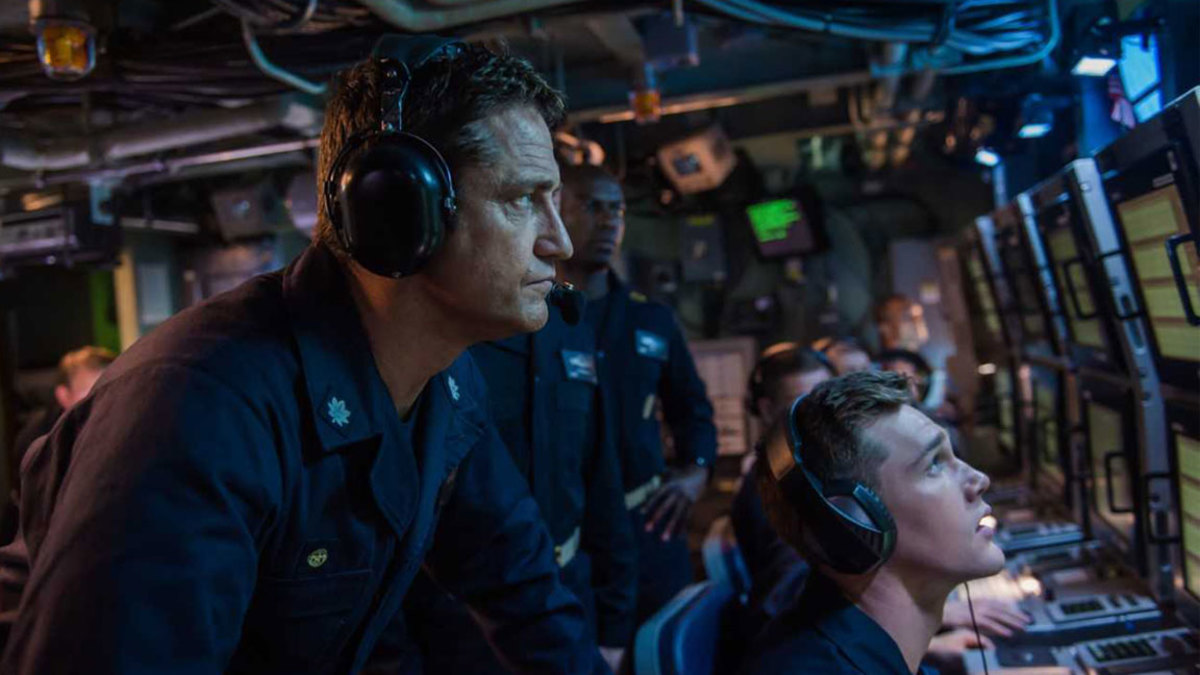 Earlier in the year, Butler spoke with Men's Journal for his February 2018 cover story about how he prepares for his roles, and the physical side of his acting career.
"It takes its toll, you know?" Butler said. "You do these movies so you can live your life. But sometimes you go so hard when you're working that you can't live your life. I live for these things now. Probably 50 percent of my day is spent doing physio and training."
Hunter Killer hits theaters on October 26.
For access to exclusive gear videos, celebrity interviews, and more, subscribe on YouTube!