Each summer's another chance to elevate your grilling—and this month's issue of Men's Journal is here to help.
Inside the August issue, you'll get tons of perfect recipes, tools, tips, and grilling secrets every grillmaster should know. Want to find the perfect charcoal set-up for your summer bash? We've got six for every situation. What are the best coals to use? We found the answer. Always wanted to throw a legendary clambake? We asked the pros just how to do it. Don't miss more innovative grilling ideas, a guide to new cuts of meat you should try, a ribs recipe that'll go down in BBQ history, plus a grilled Whatamelon cocktail to wash it all down.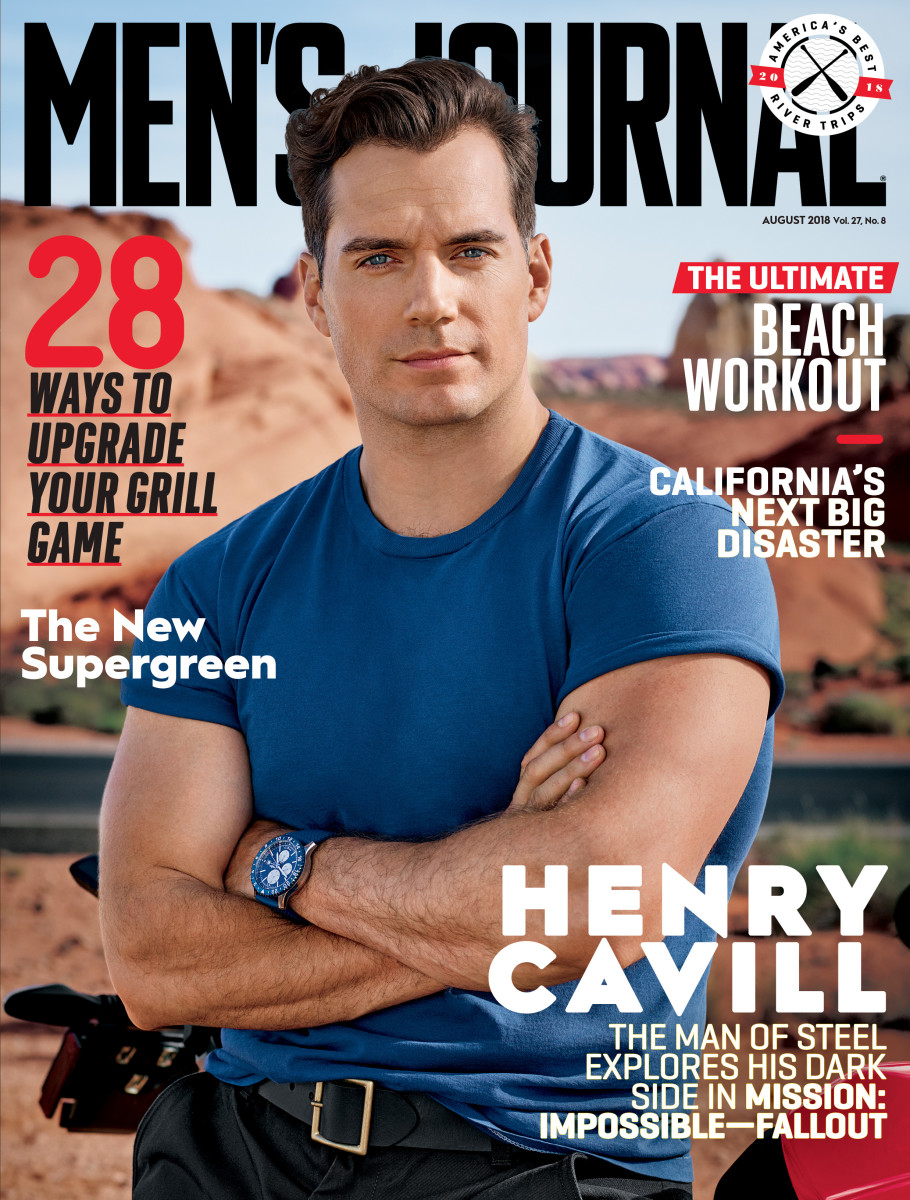 Grilling isn't our only favorite thing about this time of year—it's also baseball season. Writer Pat Jordan's own amazing story about pitching in the Senior City League in Connecticut—starting at 16—in 1957 is a must-read after a long day in the sun at the ballpark (and another good excuse to bring home some extra Cracker Jacks).
In this month's GearLab edition, you'll find all the essential workout gear you'll need for beating the summer heat, the best new car camping tents and equipment, as well as rugged cargo bikes ready to load up everything from your beer supply to your farmer's market bounty. But that's not all—we tested tons of machines to find the best cold-brew coffee makers on the market. There's even a handy guide to upgrading your home's WiFi network with sleek new devices that you won't even notice around your house.
When it comes to staying fit this summer, you can't find a better workout than right on the beach. Outlander star Sam Heughan gave us a glimpse into how he got in shape for The Spy Who Dumped Me with a four-part hour-long workout created by his trainer, John Valbonesi. You can do the routine wherever you go this season. And the best part: You don't need any weights to do it either.
We also sat down with ZZ Top frontman Billy Gibbons to ask about working with his band for over three decades, his biggest influences, growing beards, and more.
And finally, for our cover story, we go shopping for motorcycles and catch up with Man of Steel and one of the biggest action stars in the game, Henry Cavill, as he's about to take on a new mission in one of the year's most-anticipated blockbusters, Mission: Impossible—Fallout. (We even get a chance to meet his Instagram-famous best friend and Akita, Kal.)
"Done Superman," Cavill tells writer Alex Bhattacharji. "I'm in Mission: Impossible. Bucket list is looking pretty good."
Catch Cavill alongside Tom Cruise and all their action-packed stunts in Mission: Impossible—Fallout when it hits theaters on July 27.
You can check out all of this and even more great stories in the August issue of Men's Journal, on newsstands everywhere July 6.
For access to exclusive gear videos, celebrity interviews, and more, subscribe on YouTube!