This might be the biggest prank Banksy ever pulled. The enigmatic British street artist made headlines around the world over the weekend after a painting of his was sold at auction—and then proceeded to self-destruct the moment it sold.
The artwork, titled "Girl With Balloon," was sold for $1.4 million at Sotheby's on Friday, October 5, before sending the entire room into a frenzy when the picture started to slide down into its frame, according to the New York Times. Once the shredding started happening, staffers took down the painting off the wall and brought it behind closed doors.
"We've been Banksy-ed," said Sotheby's head of contemporary art in Europe Alex Branczik at a news conference. "I'll be quite honest, we have not experienced this situation in the past, where a painting is spontaneously shredded upon achieving a record for the artist."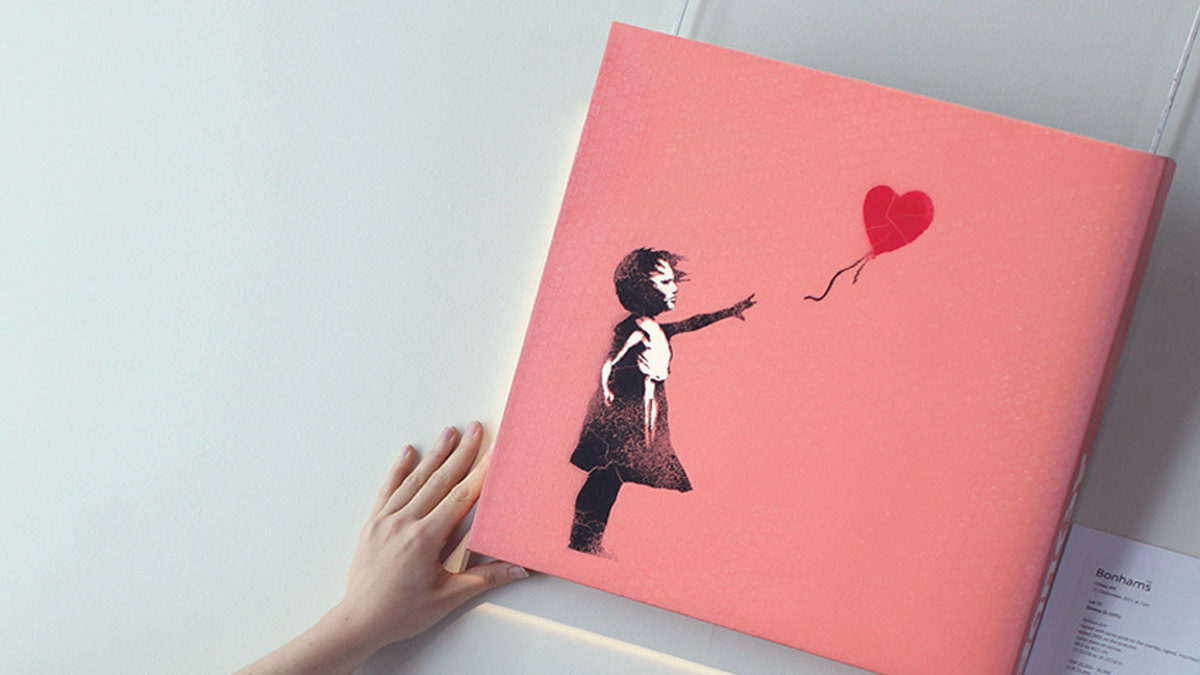 Following the wild auction, Banksy then released a video on his Instagram page showing how he created the frame.
Here's a look—plus the amazing reactions of the shocked people in the room as it happened:
 

View this post on Instagram

 
For access to exclusive gear videos, celebrity interviews, and more, subscribe on YouTube!