The road to Matthew McConaughey's Best Actor win at the Academy Awards for Dallas Buyers Club started when the actor decided to take more control of his career. After a string of romantic comedies that didn't perform well at the box office or with critics, McConaughey took a step back from working for a couple years.
McConaughey turned down lots of scripts, before returning with a dramatic role in The Lincoln Lawyer. He followed with a string of well-received roles in critically-acclaimed movies, including in Mud, Killer Joe, and Magic Mike. But everything culminated for the "'McConaissance" when he starred in Dallas Buyers Club.
"That [Dallas] was a hustle, dude," said McConaughey. "I was attached, and nobody wanted to make it," he says. "It was dangerous material, and some directors passed because they didn't want to do it with me; they were still seeing me as the rom-com, action guy."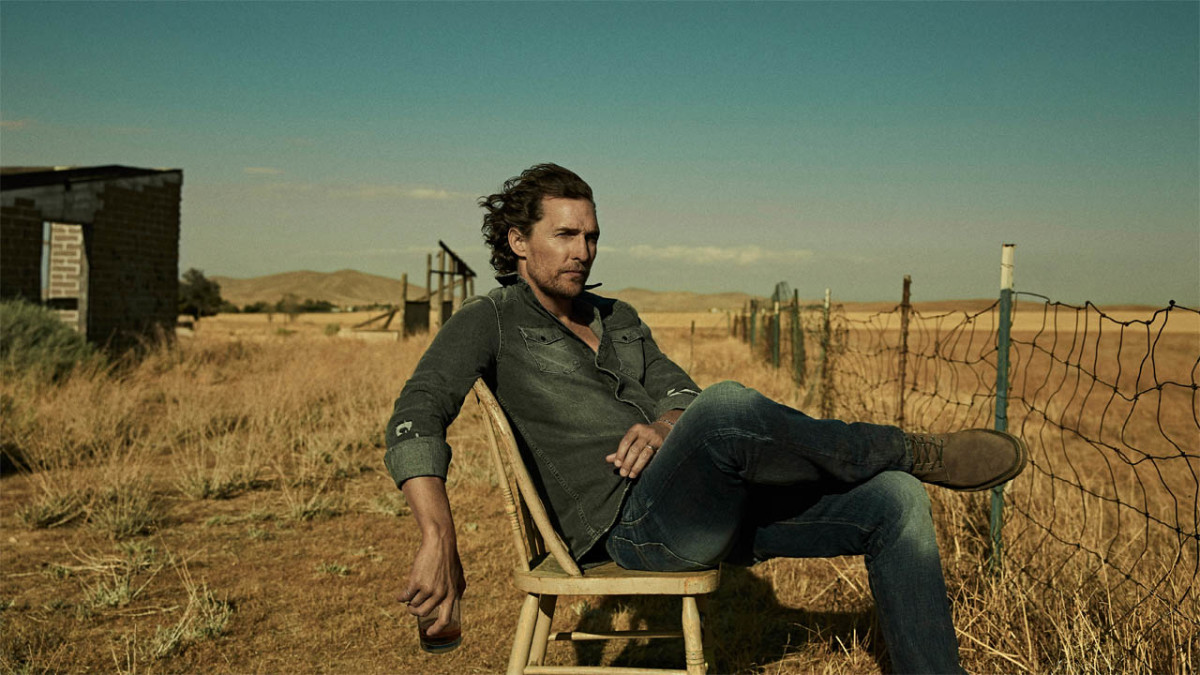 Even though it was tough sitting on the sidelines, McConaughey felt it was the right move to make. The actor started his career with a breakout role in Dazed and Confused as David Wooderson, making the line of "Alright, alright, alright" one of the most iconic lines of all time.
McConaughey told Men's Journal that he has no problem repeating the line for fans when they ask.
"Look, 'all right, all right, all right' has become a national sort of moniker," McConaughey said. "People say it all the time, and they want me to say it. I've got no trouble giving it back to them. For me, it's original and genuine because they're the first three words I ever said in a job that I got, that hell, I didn't know if it was gonna be a hobby. It could have been my only gig. It ended up being a careeeeer."
Through his career, McConaughey has starred in a wide range of movies, including comedies, dramas, thrillers, science fiction films, romantic movies, and action flicks.
See how he took the road to the "McConaissance" in this video.
For access to exclusive gear videos, celebrity interviews, and more, subscribe on YouTube!