When The Man from U.N.C.L.E. first hit TV screens in 1964, Napoleon Solo, originally played by Robert Vaughn, was America's answer to James Bond. In fact, the character was even co-created by 007 author Ian Fleming. A former federal criminal now captured, Solo (now embodied by Henry Cavill) is recruited by the C.I.A. to protect the world from evil.
No director would seem better suited to bring the show to the big screen than Guy Ritchie, whose name has become synonymous with style since hitting the film scene with Lock, Stock and Two Smoking Barrels, Snatch, and more recently the Sherlock Holmes franchise starring Robert Downey Jr. He got help from ace costume designer Joanna Johnston, who was brought to the movie by Tom Cruise, at one point attached to star in the film, after dressing him on Mission: Impossible – Rogue Nation.
"The clothes became an actor in their own right," says Ritchie.
The Triple Thread
"When I was putting together Napoleon Solo's look, I was inspired by Steve McQueen in The Thomas Crown Affair," says Johnston. She made sure that the fit was just right by using master tailor Timothy Everest. Cavill, who is currently playing Superman in another Warner Bros. franchise, is very broad in the shoulders and unlikely to fit anything off the rack, so Johnston sought out fine Italian fabrics and had the pieces made custom. [Holland & Sherry made-to-measure suit; $2000; hollandsherry.com]
Hip to be Square
For that next level of refinement, an extra little flash of cloth is the way up, but be careful not to color coordinate too closely. "It's important not to be too matchy," Johnston admits. "There are a lot of different designs that can still blend without being the same shade." You never know what looks good until you try it, Johnston says that she stepped into the Turnbell and Asser store on Jermyn Street in London and grabbed armfuls of different options. [Ted Baker silk pocket square; $55; tedbaker.com]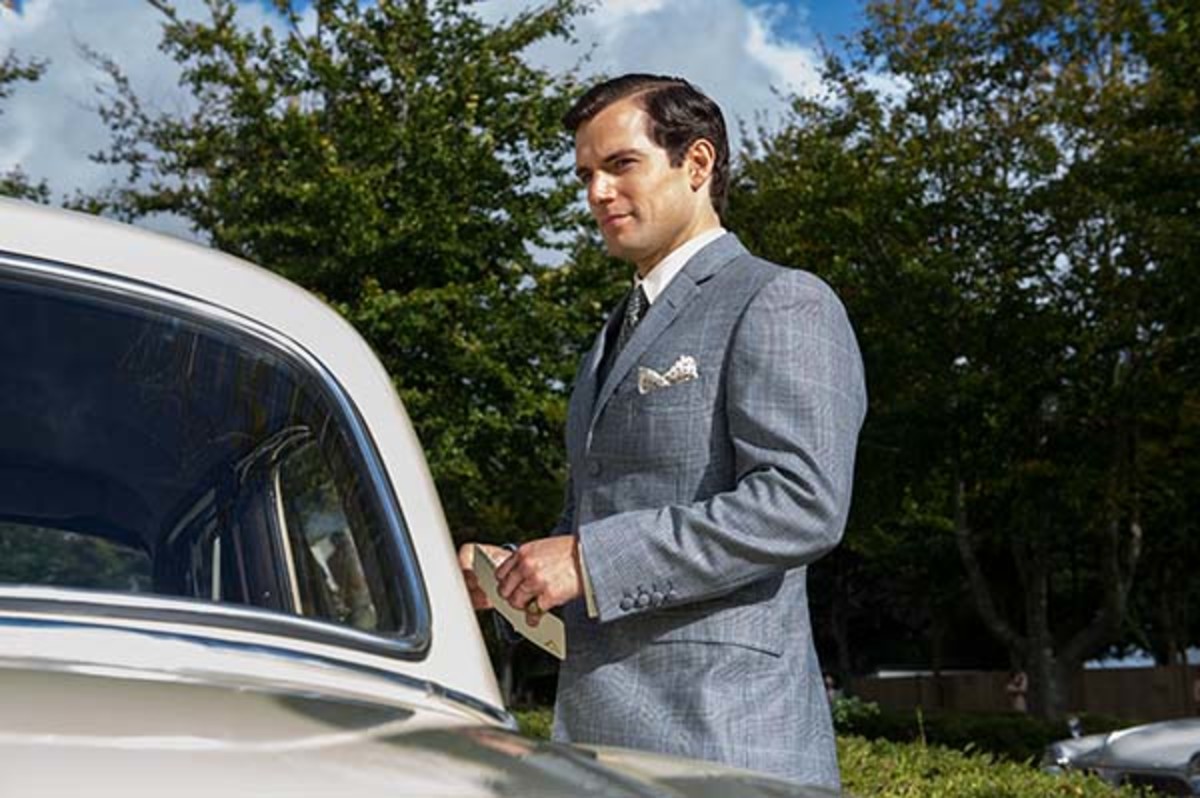 Shady Business
No item is more adept at hiding your intentions or allowing you to scan your peripheral unnoticed than a nice pair of statement-making shades. Throughout Man From U.N.C.L.E. you can spot a wide selection of looks from Thierry Lasry. [Thierry Lasry; $475; thierrylasry.com]
Classy Kicks
When hunting down the right shoes they should stand the test of looking great, and fitting comfortably. Johnston went with the handmade options from iconic English shoemaker Crockett & Jones for Napoleon Solo to chase down bad guys with (and then kick them in the face with). At least their last sight is a stylish one. [Crockett & Jones Courtenay; $780; crockettandjones.com]
RELATED: The True Story Behind Goodfellas
On Watch
Every good spy needs to have a elegant, yet durable, timepiece that can keep superb time while weathering the elements, whether it's to set explosives or to rendezvous with a lovely informant at the hotel. Johnston was able to stay true to the '60s esthetic with the help from Omega Watches' expansive archived collection for Cavill to wear. [Omega DeViIle; $3,600; omegawatches.com]
Super Slick
"He's supposed to look as if he puts a lot of effort into his appearance," says Johnston of Solo's impressive slicked back coif, the last touch to his polished appearance. According to Ritchie, Cavill was originally auditioning to play Armie Hammer's part of Illya Kuryakin, but "looked ridiculous in blonde hair." The Superman actor admits to using Bumble and Bumble products to tame his curly locks at bay. [Bumble and bumble Grooming Creme; $30; bumbleandbumble.com]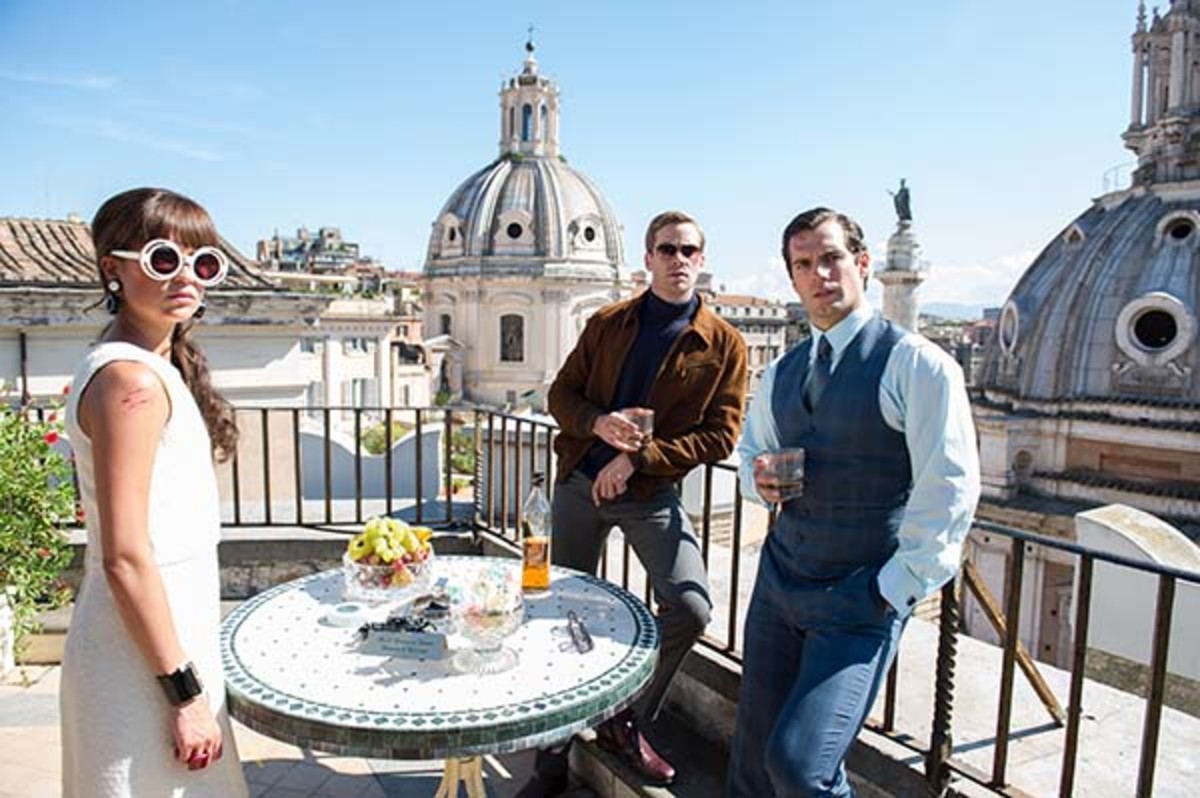 For access to exclusive gear videos, celebrity interviews, and more, subscribe on YouTube!