Written in partnership with Ascend Agency
When you think of the word "farm," chances are that it brings to mind a series of very mundane and boring thoughts. Well, that's not the case with Gatlin Didier, who has made farm life funny and enjoyable for his followers on TikTok. If you've ever wondered what it's like to live on a farm, Didier is the man to follow. The TikToker's witty videos and funny jokes have attracted over 1.4M followers on TikTok alone, not to mention his 150K Instagram following and 30K YouTube subscribers. Didier's mission is to educate, entertain, and inform his audience with wholesome content that keeps their spirits up, earning him attention from fans worldwide.
In a world inundated with social media stars, Didier has carved a unique niche for himself through life experiences as a farm boy. Growing up, Didier spent most of his childhood at his family's 120-year-old ranch in rural Western Oklahoma until his late teens, when he left to pursue different things. Didier attended the University of Oklahoma, where he studied journalism and acting, and that's where his career in the entertainment world began. The budding actor started acting professionally in regional TV commercials before booking a role in a small movie that came to Oklahoma called Gosnell, starring Dean Cain.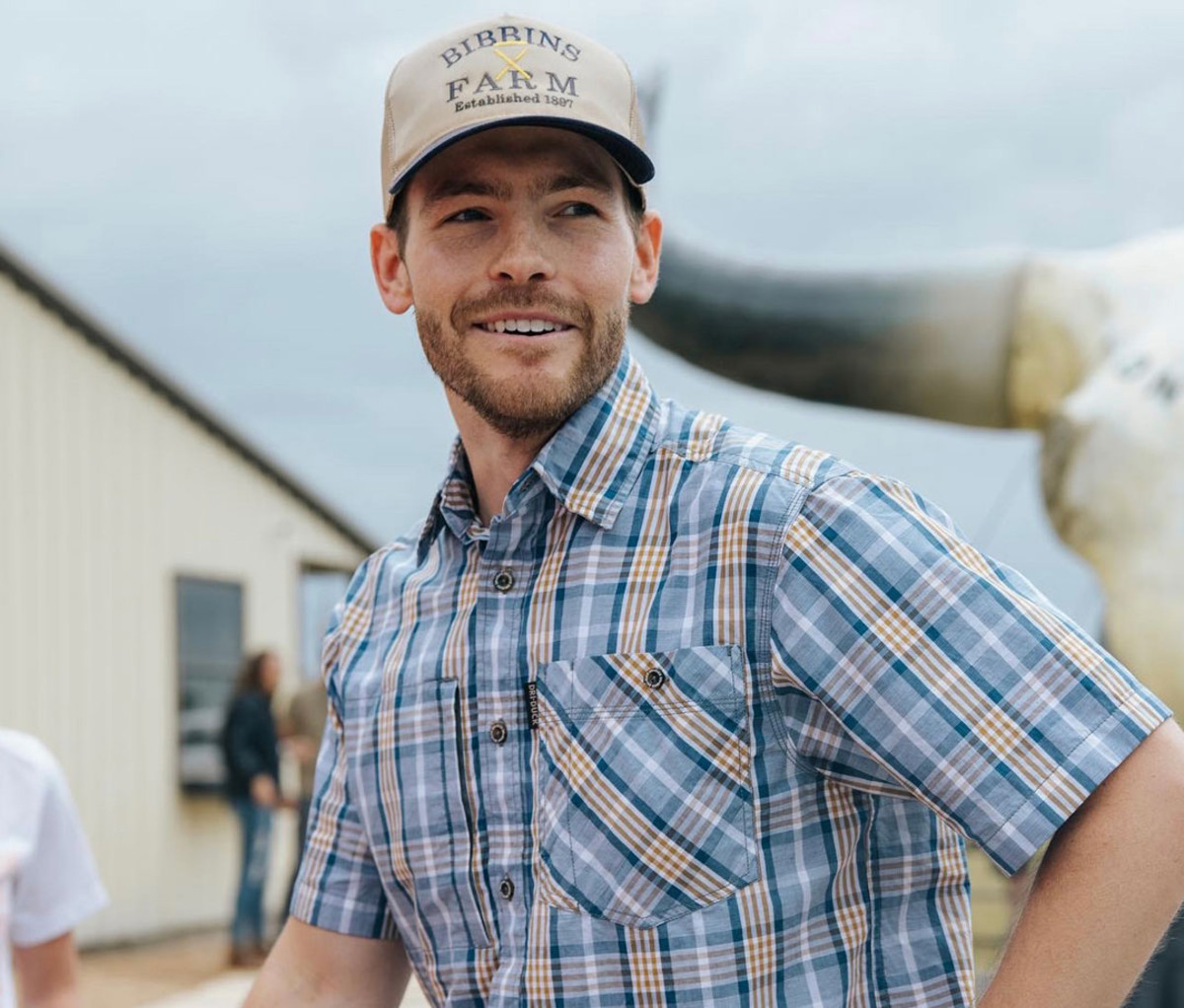 In 2016, Didier moved to Los Angeles, CA, to further his dreams. He studied acting with some of the world's best acting teachers and was working on a few projects when the Covid-19 pandemic struck. With the Covid-19 mandates and subsequent lockdown, the entertainment industry shut down, and acting opportunities dried up. That freed up Didier's time, so he started going back to the farm to help with work and making videos and other content about life on the ranch for YouTube. The audience's appreciation of the content led to expansion to other platforms like TikTok, where Didier continues to shine.
As his fans and followers grew, Didier expanded his content and incorporated other things into his comedy. That attracted the attention of other players in the entertainment industry, like magazines and publications. Didier was named among Cowboys & Indians Magazine's Top 21 Influencers to Follow in 2021, with the team describing his "ranch-y takes on movie scenes [as] comedy gold." That same year, Didier featured in country music group Restless Road's music video "Bar Friends" and went on a nationwide meet-and-greet tour in the summer.
Didier is also the first-ever actor/influencer to work with the company Dot's Pretzels. His other partnerships include NASCAR, Raising Canes, Amazon, Sony Music, John Deere, the Oklahoma Beef Council, the National FFA Organization, DRI DUCK, Wells Lamont, Camping World, Casey's, and more. Barely two years since Didier began his content creation career, he has achieved more than he ever imagined and reached millions of people worldwide as an independent comedian. "Now, instead of waiting for auditions and callbacks, I create my own work every day, and networks/studios are knocking on my door wanting a piece of our world," he says.
The dream is to scale up their production with new team members, characters, and content. Didier believes the fans want to see more of the world he and his team have created, so he will deliver. "I want to give them more of that in short and long-form narratives," he says. "We won't just be seen on social media apps in the next few years, but you will also be able to find us on other distribution platforms for our various content."
For access to exclusive gear videos, celebrity interviews, and more, subscribe on YouTube!