Before actor and comedian J.B. Smoove appeared on Curb Your Enthusiasm as the now-iconic character Leon, Smoove was just a big fan of the show. He told his wife he'd love to be on it some day and work with Larry David. She told him he would, and guess what? A month-and-a-half later, Smoove received an offer to appear on the series.
Nearly a decade after that, Smoove pulled the same move, this time with Marvel.
"After watching Avengers: Infinity War, I just put it out into the universe again—that I wanted to be a part of this," Smoove tells Men's Journal. "Then, no joke, a month later I get a call from Marvel saying they want me to be part of Spider-Man: Far From Home. Sometimes you have to put stuff out into the universe; plant some seeds; be positive; and see what happens."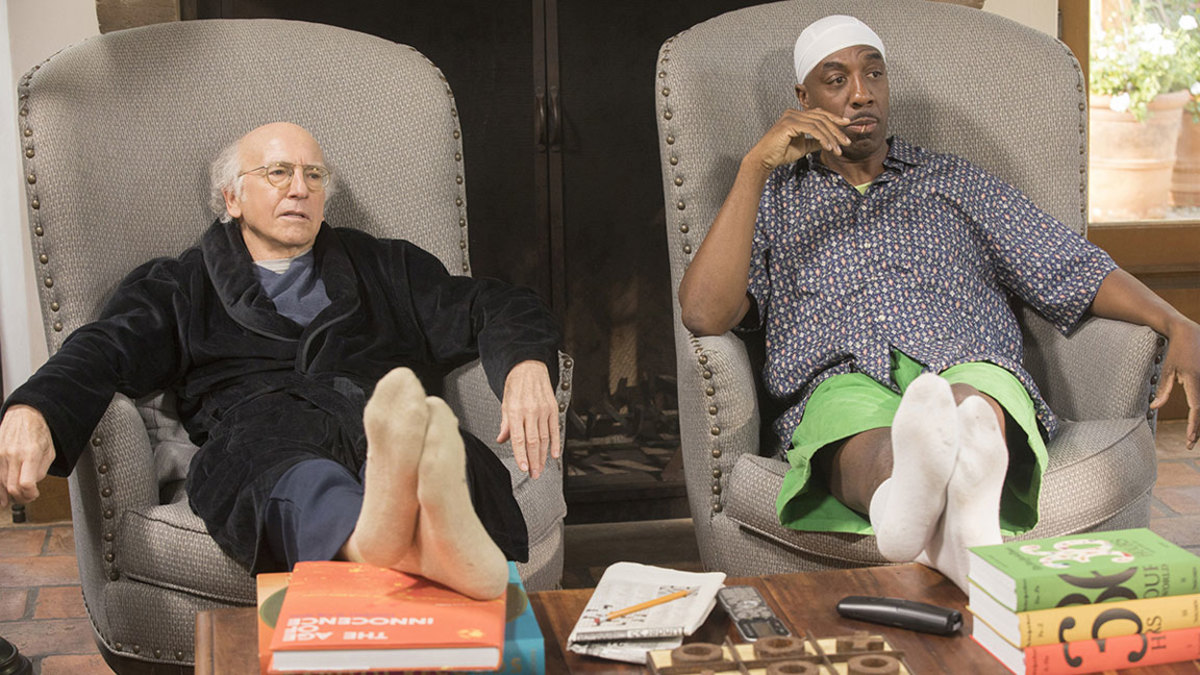 That's clearly been working for Smoove so far. Heading into 2019, the comedian has more to come, including Season 10 of Curb Your Enthusiasm, Spider-Man: Far From Home, and his Lollygagging Stand-Up Comedy Tour. Smoove's also been working with Crown Royal on the Purple Bag Project, which sends care packages filled with gifts, food, and other items to United States armed forces overseas, and those affected by natural disasters, focusing on hurricane relief, including people affected by Hurricane Florence.
Smoove spoke with Men's Journal about his favorite Curb Your Enthusiasm episodes, how he wrote The Book of Leon: Philosophy of a Fool, and all the secrecy around Marvel movies.
What's it like working on a show like Curb Your Enthusiasm?
It's so fun and just an incredible experience. What's great about being an actor and working on a show like Curb Your Enthusiasm is—and some people don't know this—that we don't have a script. We kind of create our own dialogue as we go. Yes, there are story points, but it gives us the chance to truly create and try things together. It grounds you as an actor and puts you in a different place. It's special to me to be part of a show that's so iconic, and working with someone like Larry is an experience I'll never forget. I love playing Leon, and seeing the response to him has been great and exciting for me and the show.
What are some of your favorite episodes or moments?
The New York City season—Season 8—is probably my favorite. Those early episodes with Leon were great and there are so many moments, but I loved coming to New York and being in this iconic city. We had Michael J. Fox on that season and he was amazing and just so funny. It's the funniest season I've ever been a part of, not to say that the others are shabby. They're all funny and amazing, but this one was on another level. It was Leon's first time in New York, so we played that up for laughs. Episodes like Mister Softee, Car Periscope, and Larry vs. Michael J. Fox still make me laugh.
What was it like to write The Book of Leon as a fictional character?
We tried to make it grounded, dedicating it to the true fans of Curb Your Enthusiasm and Leon. I didn't want the book to be dated by talking about current events. I wanted to make it about things that the character, Leon, would actually talk about so it would stay true to his character. It gives you what I call 'good-bad' advice about managing money, sex, marriage, divorce, staying healthy, old age, words to live by, all according to Leon. I was going to write a J.B. Smoove book originally, and then I was talking to Larry on set about it. We were in between scenes and I said, "You know I'm writing a book, and he said—here's my best Larry David impression—"You know what? You ought to write a Leon book." I thought that would be fun, but I wasn't sure I could do it because I don't own the character—HBO owns the character. So for me, if Larry was cool with it, I knew I'd have a good in with HBO to try and get it done.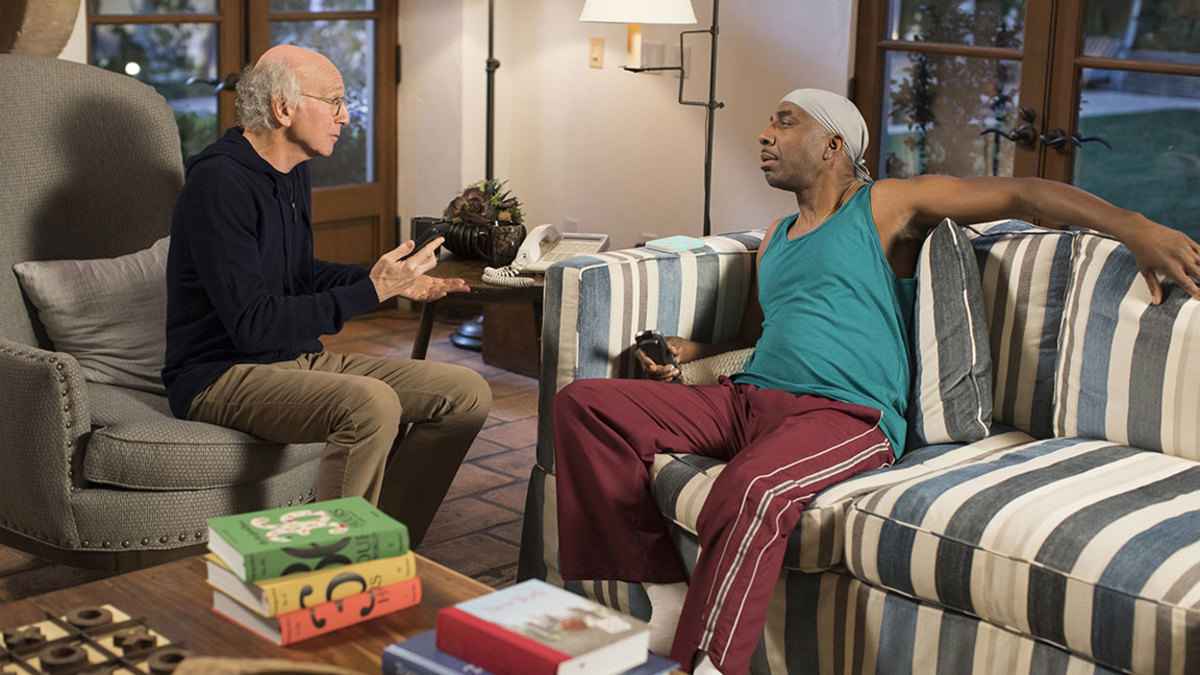 You also did an audio version for the book. What was that process like?
That was really fun. I did the audiobook in character. In an attempt to channel the character the best I could, I would do the audio recordings with my durag on, a tank top on, fully dressed as Leon, because that was the only way I could conjure up the character and make sure it was true to his voice. The actual book and audio book are different in that way because it's really me in character doing it, so it's a very different experience and I hope a fun one for people.
I know you can't say much, but what was it like working on Spider-Man: Far From Home?
We had a great time shooting Spider-Man: Far From Home. It was very exciting for me to be a part of the Marvel Universe. The whole thing is very hush-hush—very secretive. I can't tell you anything about the storyline, but I can about the process. No one ever got the full script, maybe not even Tom [Holland], Spider-Man himself. You get into your trailer and there's just one page sitting on the table. You don't even know the full story. We shot all over—Venice, London, Prague—and we had an absolute great time. I've been to London before, but I'd never been in Prague or Venice. For those who've never been to Venice, it's absolutely gorgeous. Go there before it's gone.
You've been working with Crown Royal for the Purple Bag Project. What can you tell us about the partnership and what it means to you?
The holiday season is a blessing for people, but it's also difficult for people going through hardships. I'm excited to be part of the Crown Royal Purple Bag Project, Crown Royal has done something really amazing with this program, which is going to help our soldiers, veterans, as well as those affected by natural disasters around our country. I like to call myself a "second responder" who's taking care of the "first responders" in a project like this. This is a true passion for me. I've worked with the Boys & Girls Club before and I'm looking forward to being a part of the Purple Bag Project moving forward. We're hoping to hit 1 million bags sent out by 2020 and I'm excited to keep working towards that.
I grew up in Mount Vernon, New York with very little, and it means a lot to share something and try and give to the men and women overseas, and also to people dealing with natural disasters like hurricane relief, including people affected by Hurricane Florence. This project can be a big help to all those people at this time of the year. It's just something to hold them over, keep them going, get their morale going, and let them know that people here really care about them.
This is what the holiday season is all about. People seem to think the holiday season is all about receiving, but this is all about giving generously, which is our slogan. People see me on TV, in movies and commercials, but the things we do as entertainers that people don't always see, like this project, that's what keeps us going and working hard, so we can give back and help the people who help us out there.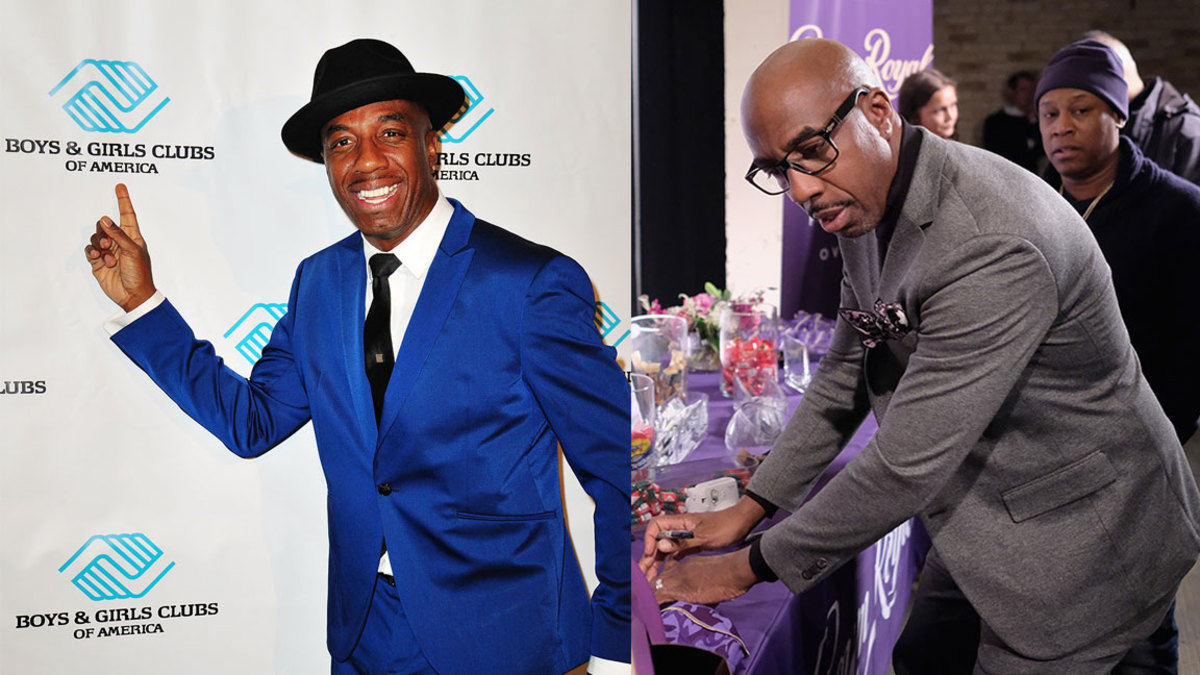 For access to exclusive gear videos, celebrity interviews, and more, subscribe on YouTube!