Jason Momoa is a counterculture rebel. There's a reason he's our Khal Drogo, our Conan the Barbarian, and our superhero, the Aquaman. It's quite simple: Momoa is a badass, a superhuman man-beast whose heart pumps motor oil and stomach starves for speed. He bleeds for motorcycles, for their part in American history, and for the tradition of it all. Recently, Momoa has made it his mission to use his talents to share the best that motorcycle culture has to offer.
In support of the United We Will Ride campaign, Momoa produced and directed a six-part series highlighting real Harley-Davidson riders around the United States. While this introductory video features Momoa's gritty and captivating message for navigating COVID-19 and journeying forward to new destinations, the forthcoming series will focus on a range of riders and custom culture bike builders and their passion for motorcycling.
The iconic actor and film producer took some time to speak with Men's Journal about his new video series, challenges he faced while filming during COVID, and his vision of the future of motorcycle events and culture.
MEN'S JOURNAL: United We Will Ride is a beautifully filmed short film featuring motorcycle riders around the country who are finding their way to push forward in the face of COVID-19 risks and lockdowns. What challenges did you face while producing this series?
JASON MOMOA: I'm so happy you like it. These aren't actors—these are real riders. We traveled around the nation in a van with a small crew to meet in the intimacy of their homes while they shared their stories and passion for motorcycling. We took this very seriously, traveled safely, and took every precaution and everyone was safe—I'm very proud of that. Whatever anyone's views are on safety issues related to COVID, I just don't want to hurt anyone. So we just went out and did our best job and had success in that.
This is our foundation. And at the same time, I'm not interested in going back to the way things were during lockdowns. We went through something together and we are adapting to the new normal. It's gonna leave a mark, and it should leave a mark like all scars do. But this a cultural reset and we will move forward in a new way, together.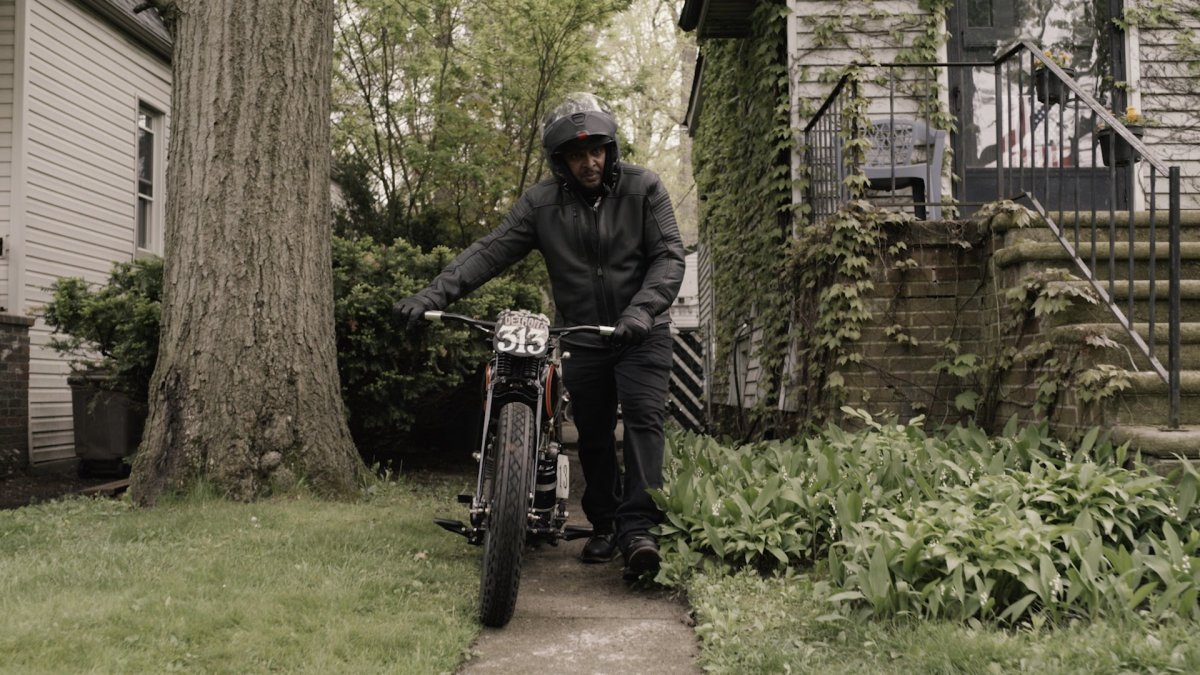 You've produced a multitude of compelling short films. What was the vision for this series and do you feel you captured it?
It's about the spirit of motorcycling. Riding brings us all together and the motorcycle community has your back. It doesn't rely on race, weight, gender, or sexual preferences. It's a common passion that gives back what you put into it. And there are so many countercultures within countercultures in motorcycling. I don't judge what kind of motorcycling you do; you're the one out there doing it—and I can relate to that. I feel a lot of peace blasting through the canyons on my bikes, and I know a lot of people are struggling, so I wanted to share that common thread that keeps us all together. We set out to film around the country and really showcase some special people, spend time with them, who also share that common thread.
The common thread being a motorcycle—a conduit for joy but also a rich American tradition, a piece of pure Americana when it comes to celebrating vintage motorcycling.
Hell yeah! I just watched the premier of our video online with Jochen Zeitz, the new CEO of Harley-Davidson. It was pretty emotional moment for me. You know, I love the brand so much and to be able to provide something like this, a warm message from the heart at a time when they really need it, felt powerful on my heart. There aren't a lot of companies, you could probably count them on one hand, that have survived the Great Depression, endured both world wars, all the peaks and valleys of our country's last hundred years, and now are witnessing and navigating a global pandemic and massive social reforms. They can really respond to the people and assure them that we've been through a lot together and we'll get through this as well. It may not be the best time to go buy a bike—a lot of people can't afford it right now—but it's the spirit, right? I was raised by a single mother who provided for our family, paycheck to paycheck, but we always had hope.
What was the catalyst that sparked your relentless passion for motorcycles?
I made a film about it called Where the Wild Stomped In. I was 6 the first time I was on the back of a bike with a family friend. I have a picture of it. It was my awakening. That was the exact moment I grabbed a hold of it and never let go. It's like when someone first gets on a horse, but for me, no horses—they don't like me and I don't like them, even though I have to ride them for my job. But I grabbed hold of a bike and I moved and rode and got comfortable and I love it. It's become part of my DNA. Being in that wind and growing up in Iowa, I could get out there. I had everything I needed and I loved it.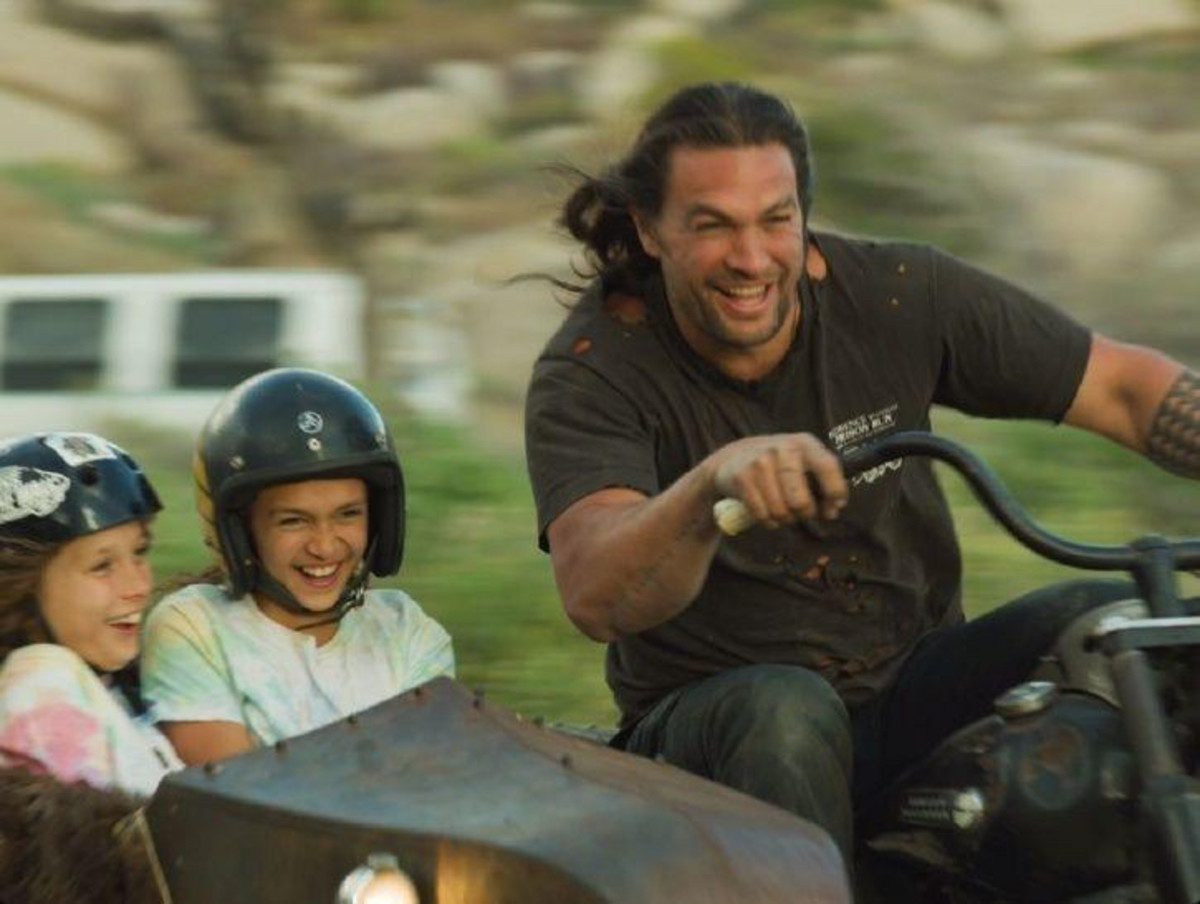 And since then, through your passions for riding and building, you've become an ambassador for riding. And you've become infatuated with motorcycle history and early racing?
I love riding and building old bikes. I have motorcycles from between around 1915 and 1932. I went way back and all the guys I look up to are really fucking old [laughs]. There are some badass names that still do it, like Mark Walker, Mel Stultz and all the guys from The Race of Gentlemen (TROG), and the Crazy Eights of The Frozen Few. They're all family now and have inspired me and welcomed me. I love what Billy Lane has done with Sons of Speed Vintage Motorcycle Race—it's fucking crazy jumping on those old bikes, man. You get going 100 miles an hour around those tracks. It's intense.
You're an advocate for all sorts of riding. What is your view on today's motorcycle culture?
I love the simplicity of it, the culture that it brings—it's always about the people who ride. I love the counterculture of it all. I grew up a skateboarder, a surfer, and a climber. I could put my skateboard and climbing shoes on my bike and just go. And there are so many countercultures inside of countercultures, so many different types of riders and specializations within the massive world of motorcycle enthusiasts.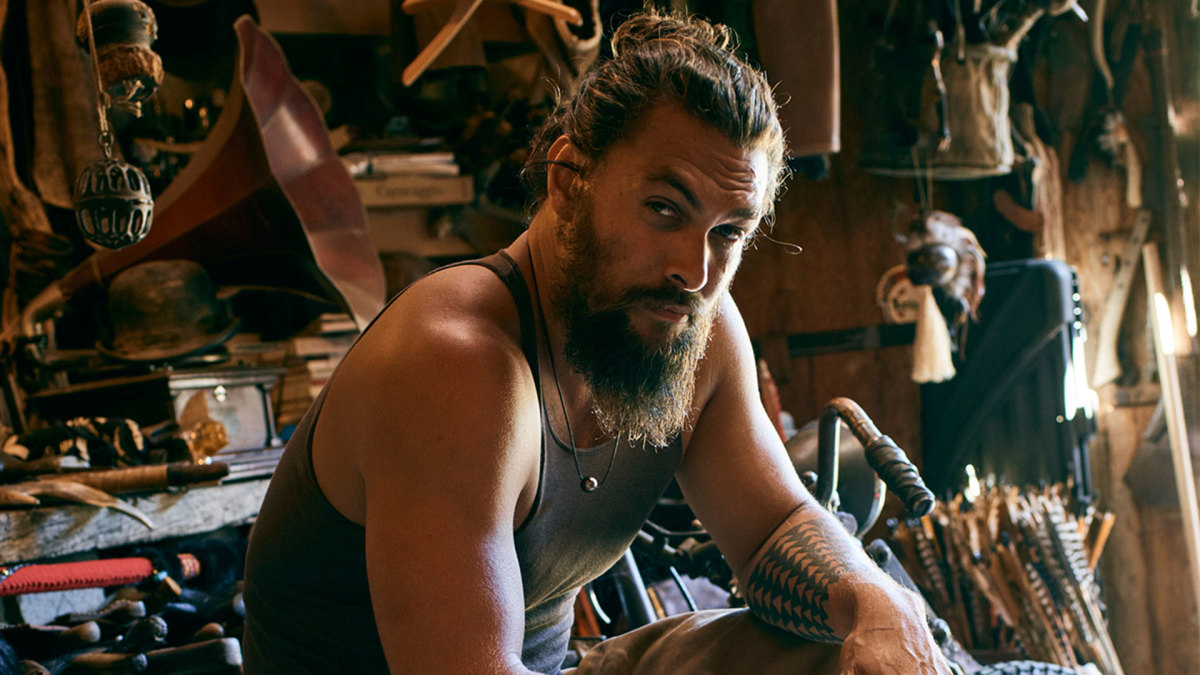 Where are we headed now? What do you think the future holds for motorcycle events, shows and rallies?
A lot of people are really revolting against what's happening right now—summer rallies, shows and events cancelled or held online in a virtual version. I really wanted to make it to TROG this year, and I'm super bummed its not happening. Born Free Show was just cancelled. But then look at Sturgis, they're doing it right now. People are always going to rebel and gather. I think it's going to continue on and get bigger, especially with the way technology is moving right now. There's a whole new generation that isn't even aware, doesn't know about the board track racers—those guys were fuckin' rockstars. They ripped around those wooden tracks in the 1920s and if they fell, the wooden splinters would gorge them. It was crazy to be riding 100 miles an hour at that time on those flimsy bikes. And now, we'll have e-technology that will be able to do stuff like that and bring it back.
You have a really balanced perspective on motorcycling: respect the past but invest in the future. Does that sort of sum your position and outlook on what's to come?
I mean, people created adventure touring—we did that. We took stock bikes and we converted them for adventure touring. That's what we do, we strip it down, we make it faster, we make it go further and we make it climb higher. We get out there in the mountains on bikes and push them in every way possible. And it's just a matter of time when we can get out further and for longer with e-technology. Maybe it will be tied in more with solar power or solar charging. And we'll be able to take these bikes and stay out in the wild, in the nature, and off the grid. And to be out there on electric bikes and not leave a heavy or destructive carbon footprint—that's the future. I love all kinds of riding. But to take some of this future-thinking tech and tie it to something special from the past makes it even better.
So you think electric motorcycles will play a big role in the future?
Definitely a big part of it. Look, it's all going to happen and it has to happen. You and I have both ridden the H-D LiveWire, but when they make an off-road version? Wow! I'd love to take that thing apart, rip those fenders off, put on massive tires and just go wild and race it at TROG. Just take it there and rip [Momoa yells motorcycles sounds like BRAAAP! BRAAAP!]. Are you fucking kidding me? That's going to be unbelievable! That's what hot-rodding is all about—that's what they did. Put the fastest goddamn motor on it, strip it down, and then race it. As long as the spirit is there, it's always about tinkering with different technologies and wrenching in garages to come up with unique ideas.
For access to exclusive gear videos, celebrity interviews, and more, subscribe on YouTube!