Don't mess with Jason Momoa's Aquaman. The Game of Thrones actor is stepping into the spotlight for his own adventure after appearing as Arthur Curry in Justice League, and the hero isn't taking too kindly to a new nickname in the latest Aquaman trailer.
Following the epic, extended trailer that showed off some incredible visuals, the latest look at the film teases the badass battles underwater and above the surface that Aquaman will be dealing with. One of those fun battles is with some rowdy guys at a bar who call Curry 'Fish Boy," something he quickly corrects them on.
Take a look at the new TV trailer:
In Aquaman, Momoa's Curry is caught between two worlds, as his father (Temuera Morrison) is a human lighthouse keeper, while his mother is the Queen of Atlantis. Aquaman's brother Orm (Patrick Wilson) wants to bring war to the surface world, which brings Curry right into the middle of the conflict.
Along with Mera (Amber Heard), Curry goes on an adventure of his own as he tries to find an ancient Atlantean artifact that can help him unite the major factions of Atlantis. All the while, Curry has to do battle with Black Manta (Yahya Abdul-Mateen II), a mercenary and treasure hunter who will stop at nothing to get what he wants.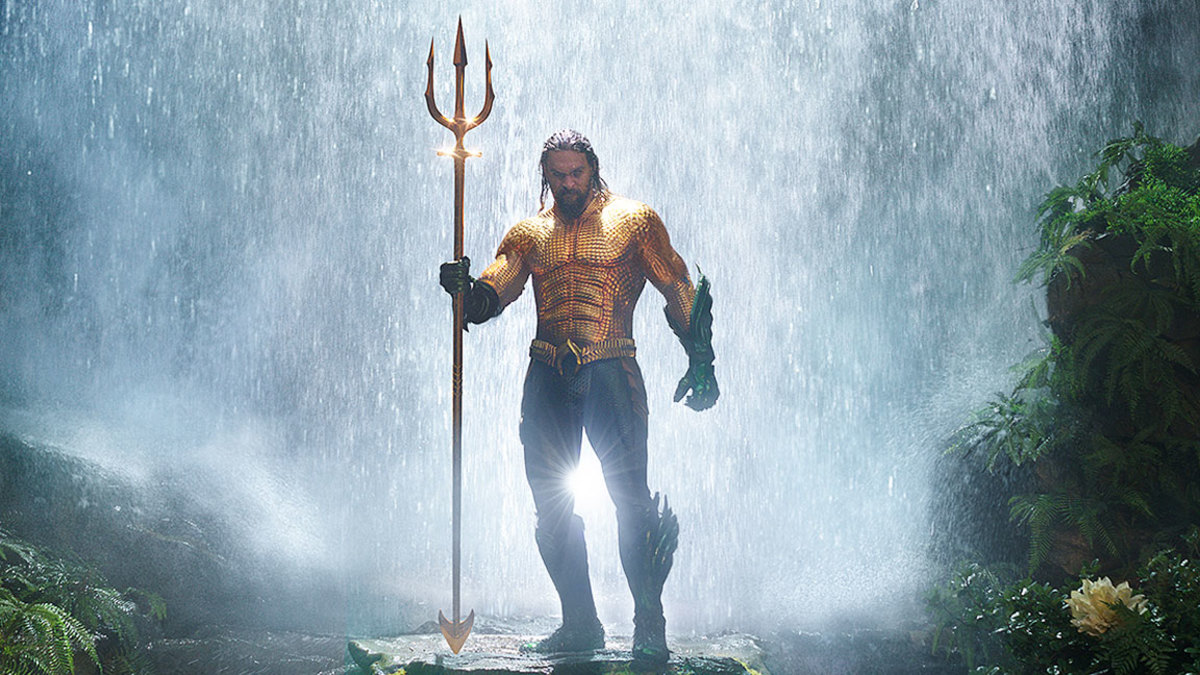 The cast is filled out by some big names. Iconic Rocky IV actor Dolph Lundgren—who is reprising his role as Ivan Drago in Creed 2 alongside Sylvester Stallone—is playing King Nereus, the father of Mera and leader of the Xebel tribe of Atlantis; while Willem Dafoe is playing Nuidis Vulko, an advisor and mentor to Momoa's Curry. Djimon Hounsou also stars as the Fisherman King, one of the leaders of the kingdoms of Atlantis.
Aquaman will be released on December 21, 2018.
For access to exclusive gear videos, celebrity interviews, and more, subscribe on YouTube!