Jason Statham may not have had to face off against a giant megalodon shark in real life, like he does in the smash hit The Meg, but before production the British actor made sure to get some facetime with some of prehistoric predator's relatives in the wild.
For this Statham decided to travel to Fiji, where he joined the crew from Beqa Adventure Divers, a group of expert instructors who run a marine conservation project focusing on shark dives. The name is drawn from their base location, the biodynamic Beqa Lagoon on the south side of the island. You could call it research, but Statham just calls it a good time.
"It was absolutely mind-blowing," said Statham of the experience during his promotional tour. During his dive Statham observed a group of roughly 30 bull sharks that were baited to their location with chum and tuna heads, which were fed to them out of human hands while wearing chainmail gloves. "We just set up on a rock and watch while they swarmed around."
Despite being in the company of nature's greatest killing machine, Statham says he did not feel any danger, much like the heroic character Jonas Taylor he plays in The Meg. "All the fear goes away once you are down there," he said. "You leave the fear on the surface. Once you are down there with them, it is gone."
Of course, this wasn't Statham's first underwater excursion either, he scuba dives recreationally whenever his schedule allows. "I strap on the fins whenever I get a chance," said Statham. "If I hear a decent dive is anywhere near a place I'm in I make a massive effort to get out there."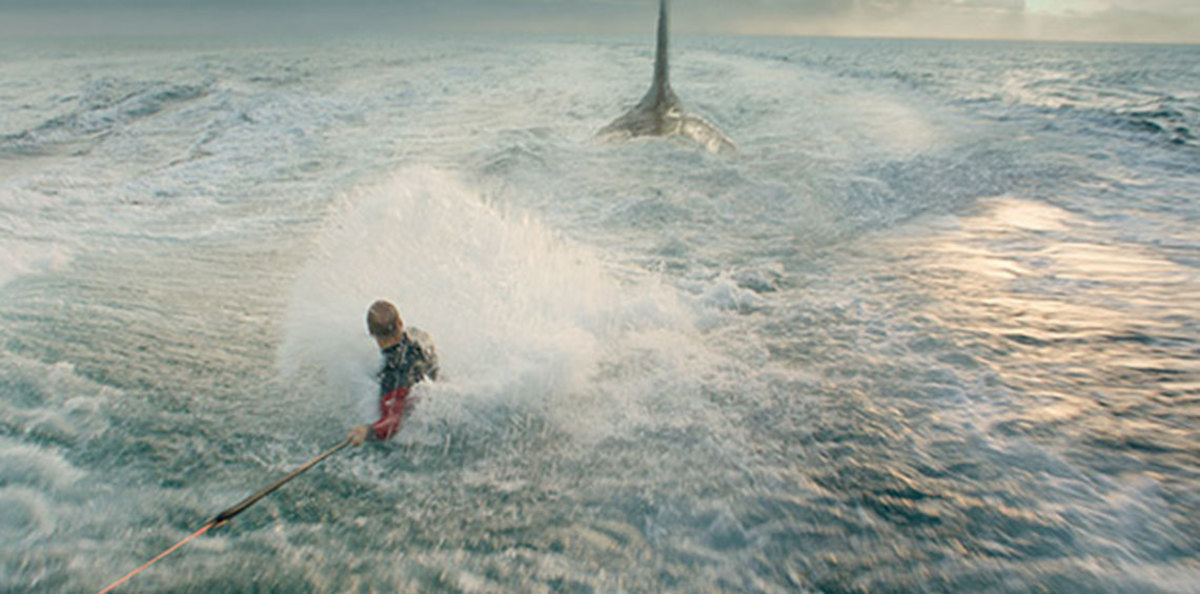 In part, it was one of the reasons Statham signed on for The Meg to begin with. "I was excited to make a movie about that world," he said. "Getting to be around the gear, the rebreathers, and go through all the training with the stunt crew. It was great getting to be out in the ocean, even when I was being dragged behind a boat."
If audiences get there way, and The Meg gets the sequel treatment, Statham may find himself back in the water again sooner than later.
Dive With Sharks Like Jason Statham
The Swim: Beqa Adventure Divers 
"These guys surely have nerves of steel, as some of the bull sharks are over 3m in length and could tear you to pieces at any given moment," said Statham in a Facebook post. "Getting up close to these incredible predators is an experience you will never forget."
The Stay: Nanuku Auberge Resort
Set along the coastline of Viti Levu, the boutique resort has an existing partnership with Beqa Adventure Divers, making it an easy headquarters for underwater exploration.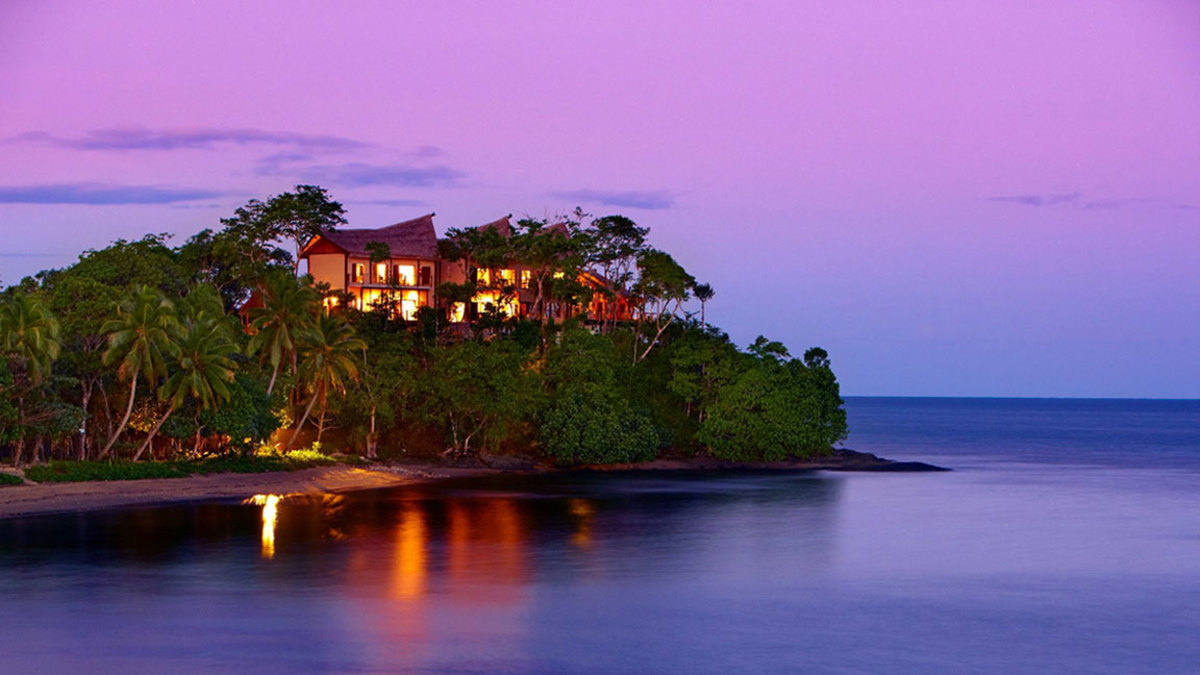 For access to exclusive gear videos, celebrity interviews, and more, subscribe on YouTube!