Jeff Bridges just hung up on me.
We're in the middle of a conversation about his past and future projects, including his iconic role in The Big Lebowski—released 20 years ago this year ("It had such ramifications.")—when we accidentally get disconnected. But the Oscar winner calls me right back—there's plenty more to talk about.
It's nearing the end of summer, and Bridges has a packed few months ahead of him, with roles in Bad Times at the El Royale, the documentary Living in the Future's Past, and teaming up with the brand Sleep Club for projects focused on—you guessed it—sleep. (The trippy artwork and dreamlike promotional videos almost look like they could've been part of a deleted Lebowski scene.)
Too lazy to do anything for #NationalLazyDay ? We feel you. pic.twitter.com/g4NEiOen1n

— Sleep Club (@JoinSleepClub) August 10, 2018
"That's a place where I get to turn people on to folks who wake me up, you know?" says Bridges, who's part of the site's "Awake" channel. Along with blog posts and others' photography, Bridges' album Sleeping Tapes is also fittingly featured by the Club. (He's a spokesperson for No Kid Hungry, and sales made from the album go back to the campaign.) "Sleep Club has been kind of a canvas for me; a place for me to create and express myself, make a difference. And bring dreams into reality, jam with a lot of folks that I love to jam with."
We caught up with Bridges to talk more about his music, what The Dude means to him these days, and more.
It sounds like you're getting to jam a lot with friends and still working on music. But what's your daily routine like right now and where are you calling from today?
I'm calling from my office, which is a new place for me. My house that we just moved to a couple of years ago—we fixed it up and we were really excited about it. It was going to be the house that we were gonna live in for the rest of our lives. You know about California and the crispiness these days. Fires, you know. The fire wiped out a lot of our neighborhood and then here comes the debris flow after the fire and wipes out our new house. We got rescued by a helicopter and all that. A lot of our stuff was swept away. So then we resettled in a really nice spot overlooking the ocean here in Santa Barbara and so that's where I am right now.
You're in the new film Living in the Future's Past, and you're asking questions like 'What kind of future would you like to see?' How'd you get involved?
Somebody reached out and wanted to know if I wanted to narrate a film about our environment and climate change—this had been prior to my own personal experience with the crispiness that's going on in California with all these fires and everything to really feel climate change first hand. I want to participate, not only to just narrate the thing, but I want to kind of find out more about it and find out what I might do to turn the thing around.
They came to me with the idea that it's already too late and the idea was a documentary about what do you do when it's too late. I didn't want to be a part of that. I think it's too early to do that. I think we still got time and I wanted to approach it in a different way and not just point fingers at the oil companies and so forth; to look at it in a different way.
We got some wonderful philosophers and people who are experts about our environment, politicians, all sorts of folks coming together and made this very inspiring film. I'm really happy with the way it turned out and I got to work with Susan Kucera, who's a brilliant director and photographer.
And hopefully it will get people kind of inspired to ask themselves what they can do with this situation.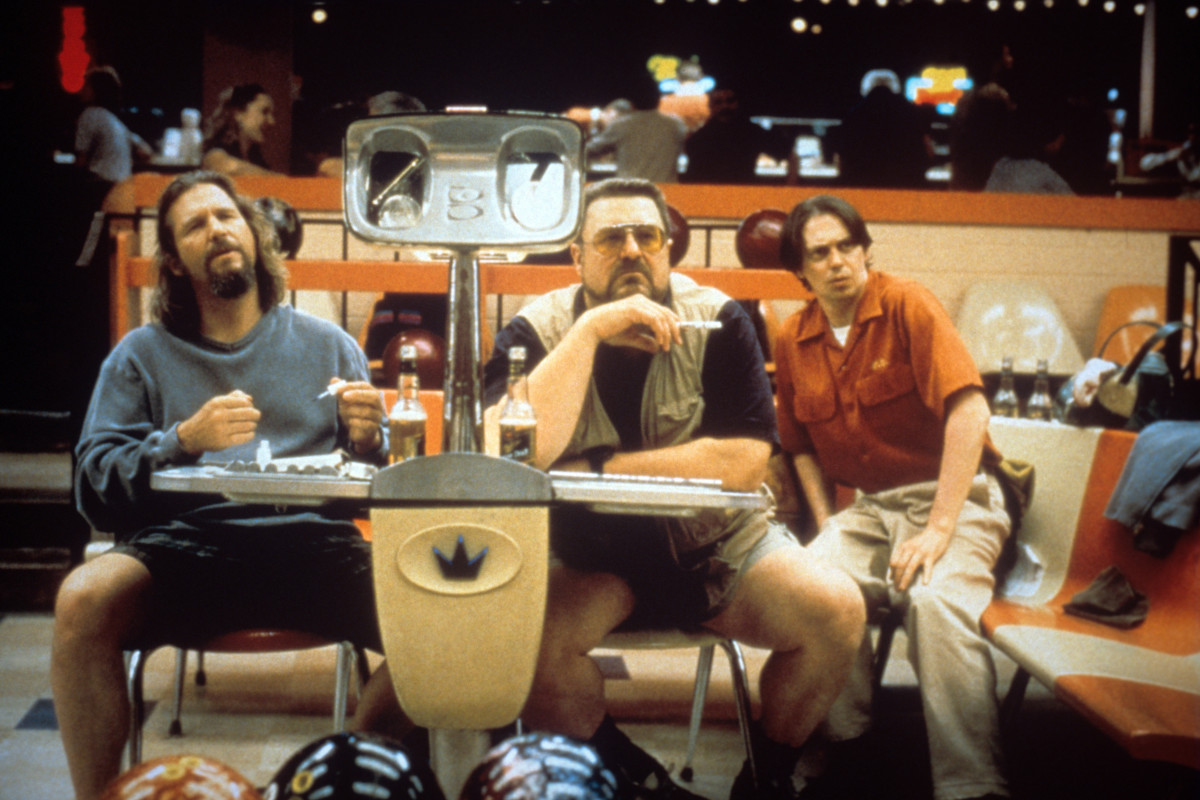 This year marks the 20th anniversary of your role as The Dude in The Big Lebowski. What does that film mean to you now, and what are some of your favorite memories?
Gosh. That's a chock-full question, you know. I can talk about that for hours. I'm trying to see how I can truncate my stuff. I mean, you got the brothers, man: the Coen Brothers. They are just remarkable masters of their craft and wonderful filmmakers, so working with them and the team they assembled was just terrific. The team being not only the actors, but the crew and all of that.
Had a wonderful time, and I was kind of disappointed when it initially came out and it didn't get a bigger response here. It kind of flew under the radar and then it was a bigger hit over in Europe, and then it kind of splashed back over into these shores and just got a cult kind of thing going.
And they got these Lebowski Fests that are cropping up, I guess, all over the world. They're wild. I went to one in L.A. Had a great time. Played with my band, The Abiders.
The Lebowskis had a lot of ramifications in my life.
The Lebowskis had a lot of ramifications in my life. I mentioned my band, The Abiders. That title certainly came out of Lebowski. And another memory, just as we're talking here, my dear friend T Bone [Burnett], he did the music. That great score, great tunes that are on Lebeowski—that's his soundtrack. So it was wonderful to work with my buddy T Bone. …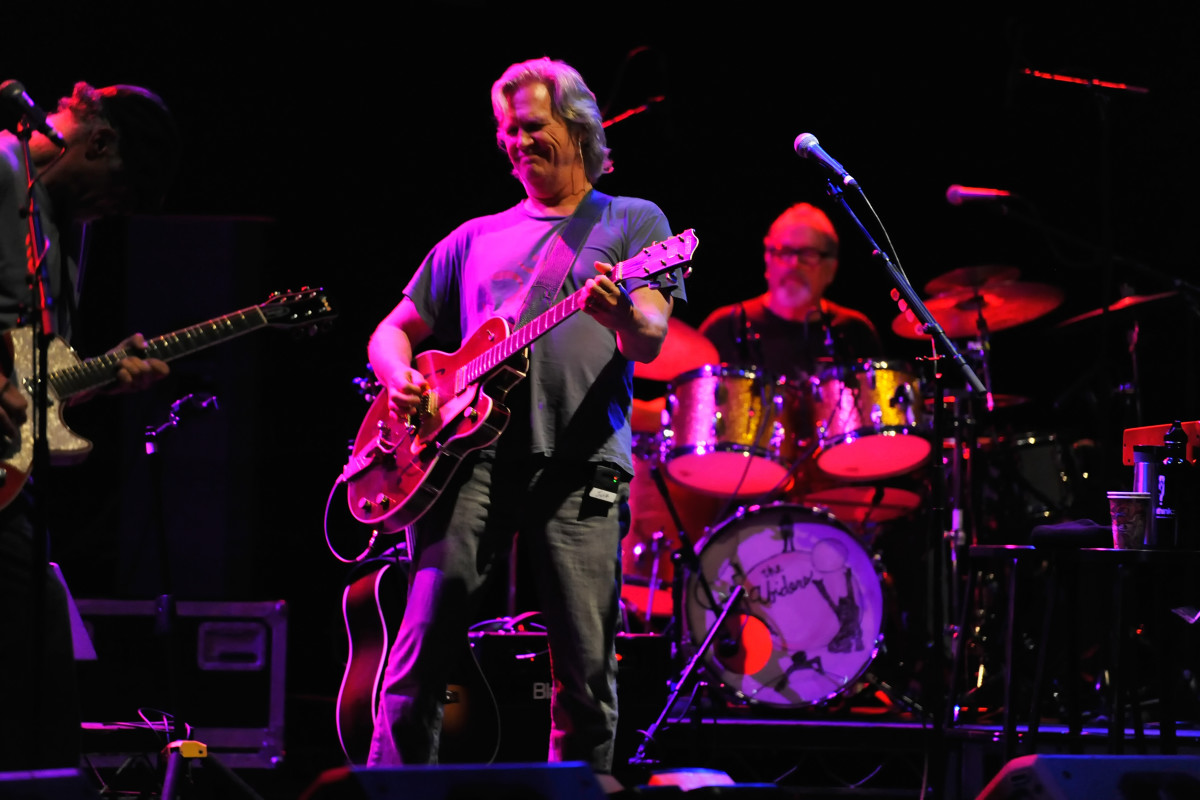 What can we expect from Bad Times at the El Royale? Because around here we've been watching that trailer, we've talked about the movie—
Well, you know, something fresh. That's what drags me to the party, is things that are kind of fresh. Not only movie-wise, but just projects in general, as these other projects we've been talking about. This film has a freshness to it. You know, it's like, "Ooh, I haven't seen this done this way before." And Drew Goddard is our director and he also wrote it and just did a really brilliant job. You saw the cast and all that, it was a great experience.
Is there anything else that I didn't ask you about that you wanted to mention?
I don't think so. I think you covered most stuff. How do you feel?
This interview has been edited for concision and clarity.
For access to exclusive gear videos, celebrity interviews, and more, subscribe on YouTube!