This article was produced in partnership with Thomas Herd
As cities around the globe grow faster than ever before, old buildings with culturally significant backgrounds regularly find themselves razed to the ground to be replaced by towering new high-rises, often to the ire of surrounding communities. As the inventory of these original builds continues to deplete, it's become clear that action must be taken by those in power to balance keeping a building's integrity alive alongside the implementation of modern innovations. Meet Jason Halpern: the contemporary luxury developer approaching his properties from a historically mindful lens.
As a third-generation real estate developer, Halpern was raised with a keen eye peeled on the properties around him, and soon carved out his own niche in the industry with his own firm, JMH Development. With a mind for merging modern craftsmanship and finishes with the conservation of old-school character and charm, Halpern has solidified a reputation in the real estate meccas of Miami and New York City as "not just a developer, but a preservationist."
Halpern remains intent on maintaining the historical quality of each development project he spearheads, preserving their key details, historical landmark status and rejuvenating them to be continually enjoyed by generations to come. This ethos is best exemplified by JMH's Cobble Hill townhouses, which kept the original integrity of the mid-1800s brick homes intact outwardly alongside Halpern's signature luxury touches present within, subsequently resulting in all eight in-demand townhouses selling out soon after their market debut in 2015.
"It's important to be thoughtful with every development, and never devalue the skyline," said Halpern.
Recently, Halpern's JMH Development launched a large-scale 143-unit building on Steinway Street, The Astor LIC, right at the buzzy intersection of Long Island City and Astoria, Queens, a mere stone's throw from Manhattan. The designer residency embodies Halpern's keen eye and attention to detail, with its range of studio to two-bedroom apartments featuring luxury finishes and a meticulous use of space throughout.
Open for rental occupancy since this past August, residents of The Astor are now able to enjoy the building's long-list of amenities, from its state-of-the-art fitness center and outdoor movie theater to its dog run and expansive rooftop terraces. Utilizing its space to the fullest, potential commercial prospects are anticipated to soon fill the more than 12,000 square feet of retail space available on the building's ground floor.
Perennially on the cutting-edge of the convergence between real estate development and technology, Halpern teamed up with online rental service Rezi to fill The Astor's precision-designed apartments in a widely-covered $4 million deal. Now with the rights to 100 of the building's 143 units, Rezi's utilization of artificial intelligence to attract renters is set to fill the leases of the luxury residence in record time in comparison to traditional brokerage options.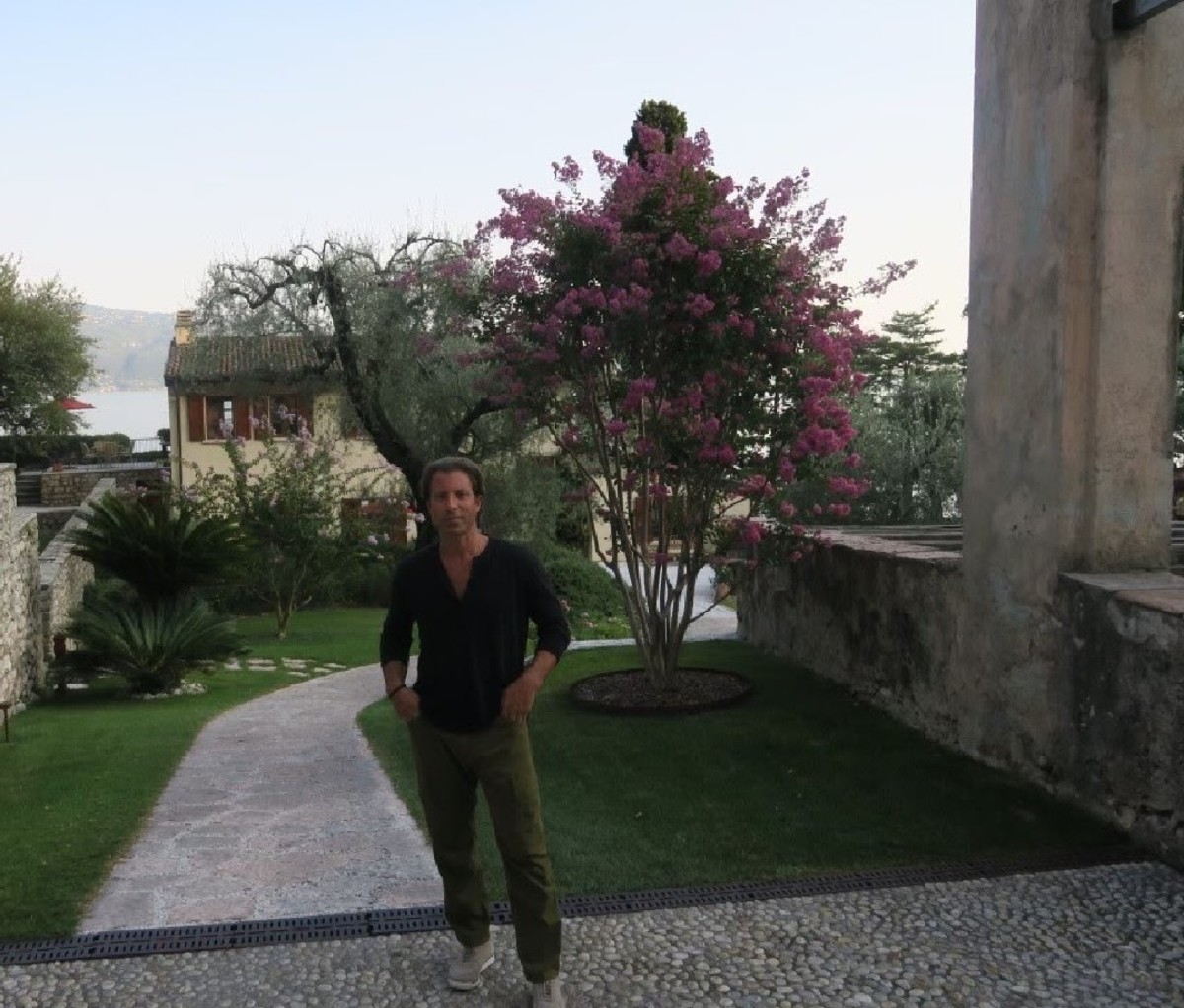 While hard to pull away from his full immersion in his development projects, Halpern always makes time to lend himself to his other passion: philanthropy. Throughout the years, Halpern has helped fund the Joel A. Halpern Trauma Center at Westchester Medical Center, which performs life-saving procedures like open heart surgery and neurosurgery. Halpern's helping hand extended well into the Covid-19 pandemic, when the developer continually donated personal protective equipment to Petra Nemcova's All Hands and Hearts Foundation.
The developer's inherent mindfulness extends well into his own day-to-day routines, with Halpern's dedication to leading a healthy and wellness-focused life has enhanced his work life in tandem. While remaining active through a regular fitness routine, playing a multitude of sports and walking, Halpern balances out the energy-boosting activities with designated quiet time and consistent meditation, allowing him to find tranquility and flow with ease throughout his often hectic workdays.
With future plans to continue deftly navigating the real estate market with thoughtfully designed projects, Halpern and his team at JMH Development are set to keep making the world of real estate development — and the world around it — all the more meaningful, one building at a time.
For access to exclusive gear videos, celebrity interviews, and more, subscribe on YouTube!