For his new Joker movie, Joaquin Phoenix is channeling his inner clown. Phoenix and director Todd Phillips took to the streets of New York City to film the movie, transforming Brooklyn into a Gotham City setting. Phoenix has been spotted around the city in his full Joker costume working on the movie, including a scene set in the subway where his Joker character is causing trouble.
The new film is going to be a standalone feature about the iconic Batman villain, and won't connect with other DC movies like Wonder Woman and Justice League. Phillips described the film as an "exploration of a man disregarded by society that is not only a gritty character study, but also a broader cautionary tale," according to Variety.
Phillips has been putting out official photos of Phoenix as the Joker and Zazie Beetz's character, who is playing a love interest to the Joker. Robert De Niro, Marc Maron, Bill Camp, and Frances Conroy are also starring in the film. De Niro is reportedly set to play a "a talk show host who is somehow instrumental in the Joker's origin," according to The Hollywood Reporter.
Here's a look at the Joker in his full makeup and costume:
 

View this post on Instagram

 
The photos below show New York City being transformed into a gritty Gotham City sidewalk in the film. The Wrap reported in the summer of 2018 that Phillips would be taking some inspiration from The King of Comedy, Martin Scorsese's 1982 black comedy that starred De Niro as aspiring comedian Rupert Pupkin, and Jerry Lewis as a famous late night host that Pupkin kidnaps so that he can appear on his show. These shots seemingly confirm that, as that movie also took place in the 1980's and had a similar gritty, city aesthetic.
Take a look at Phoenix hard at work filming the Joker movie in New York City: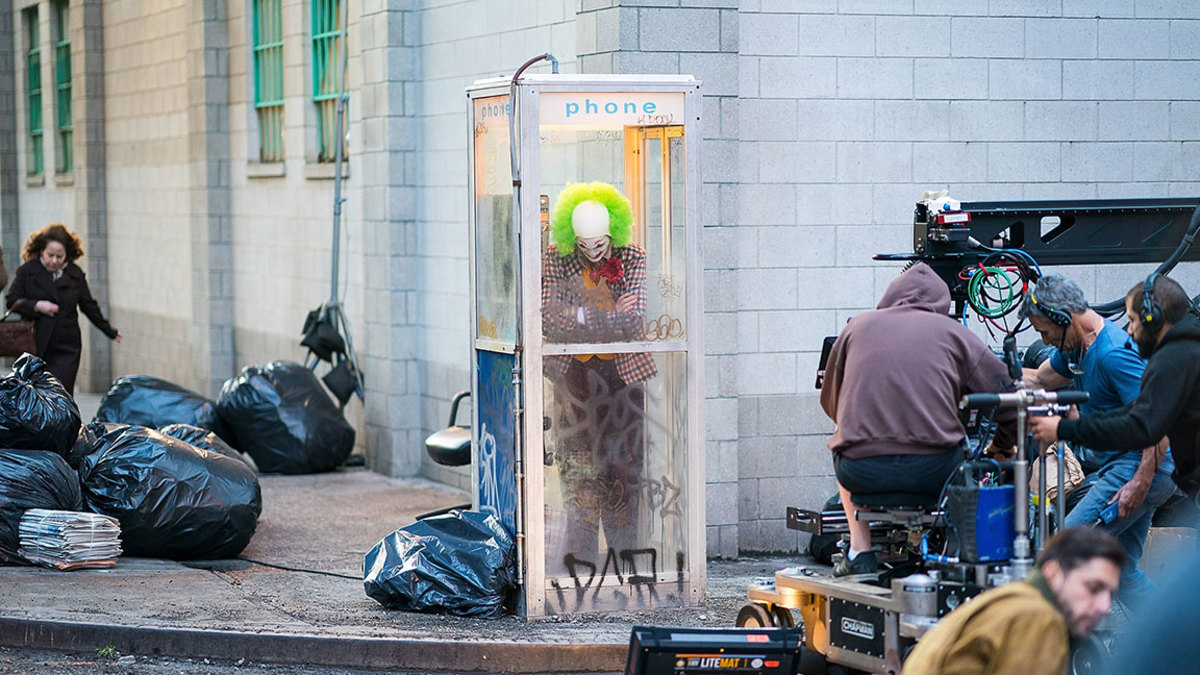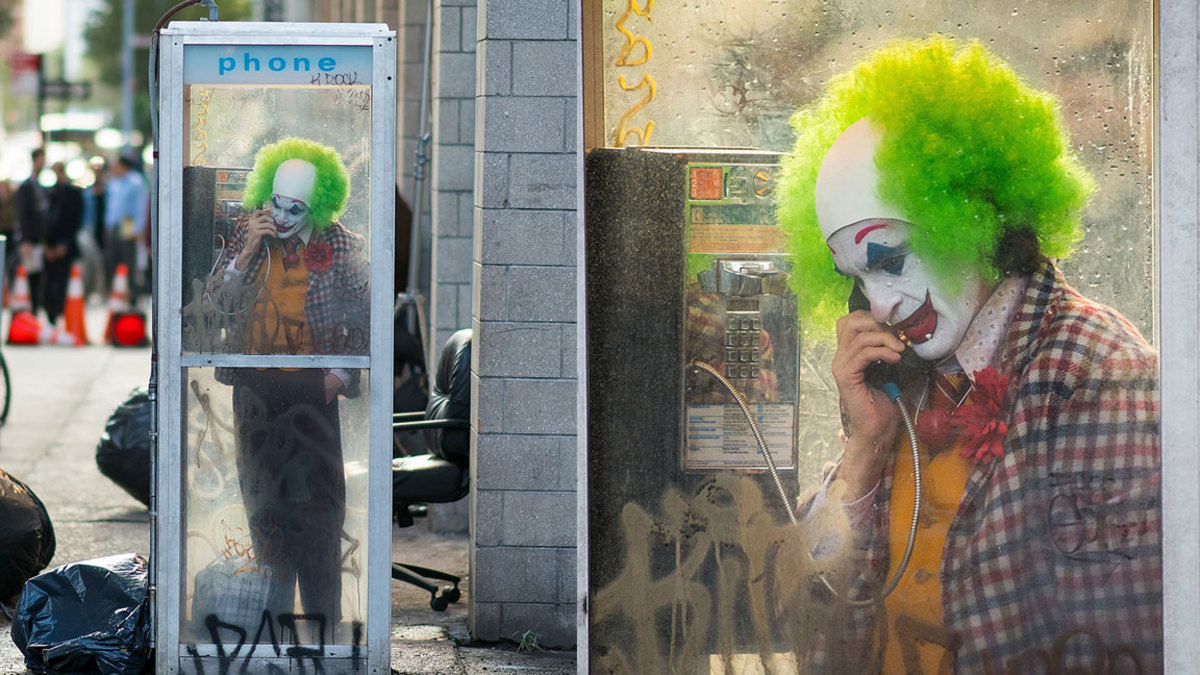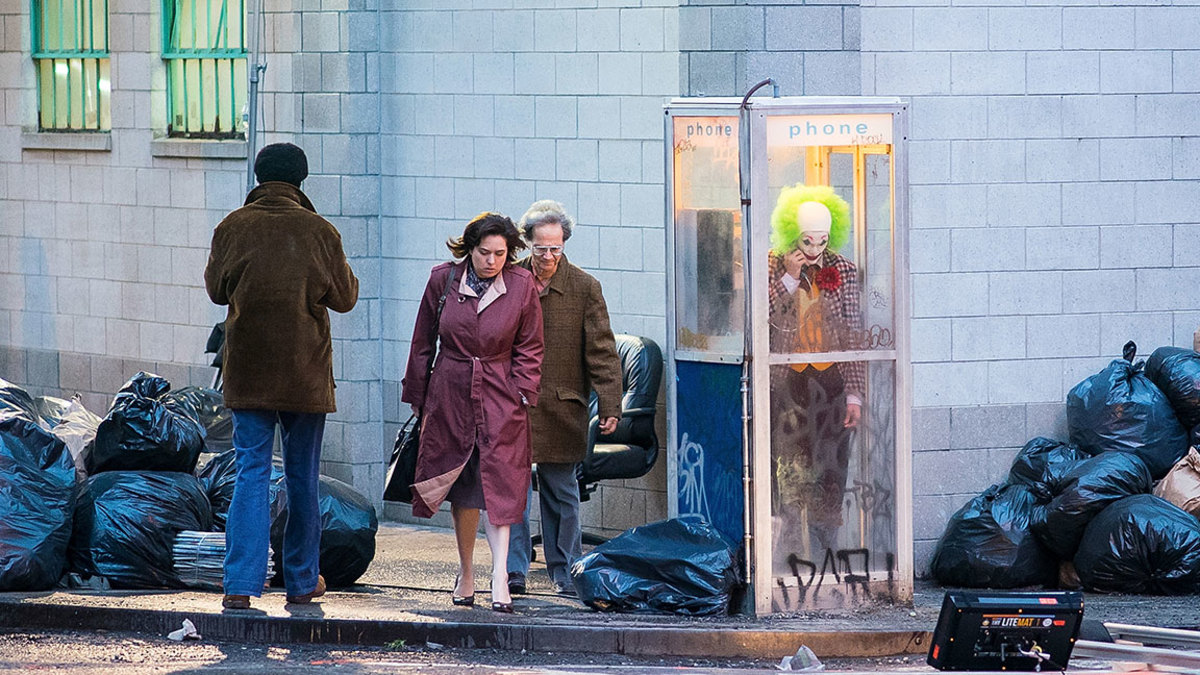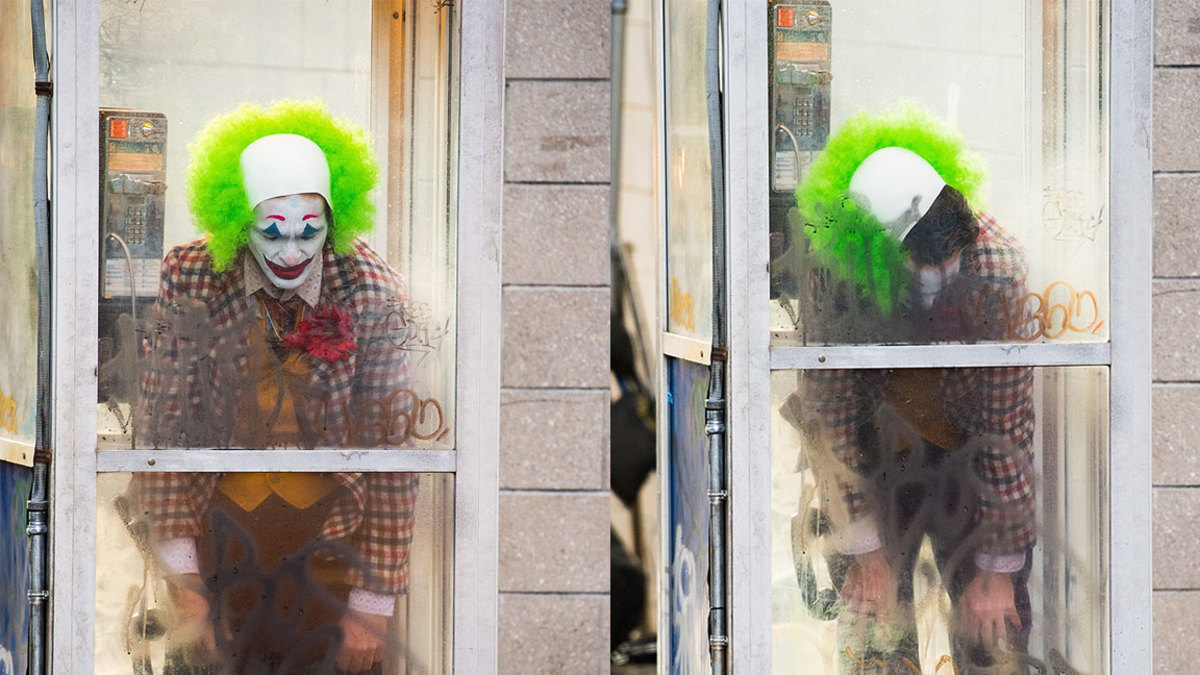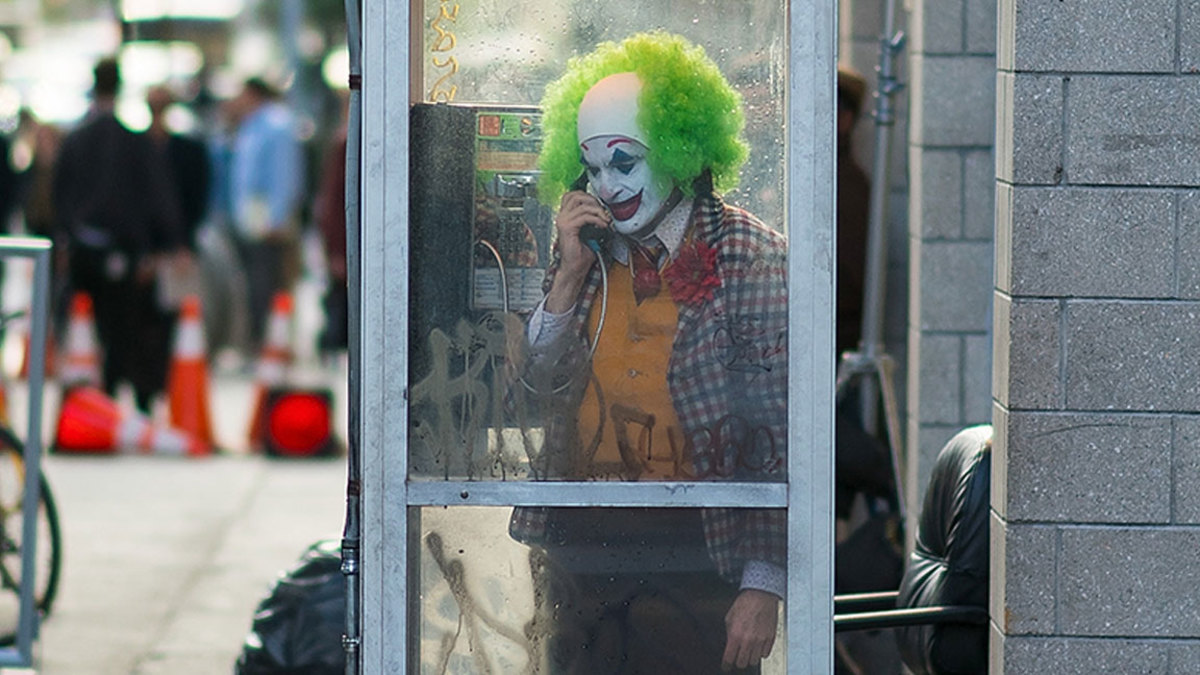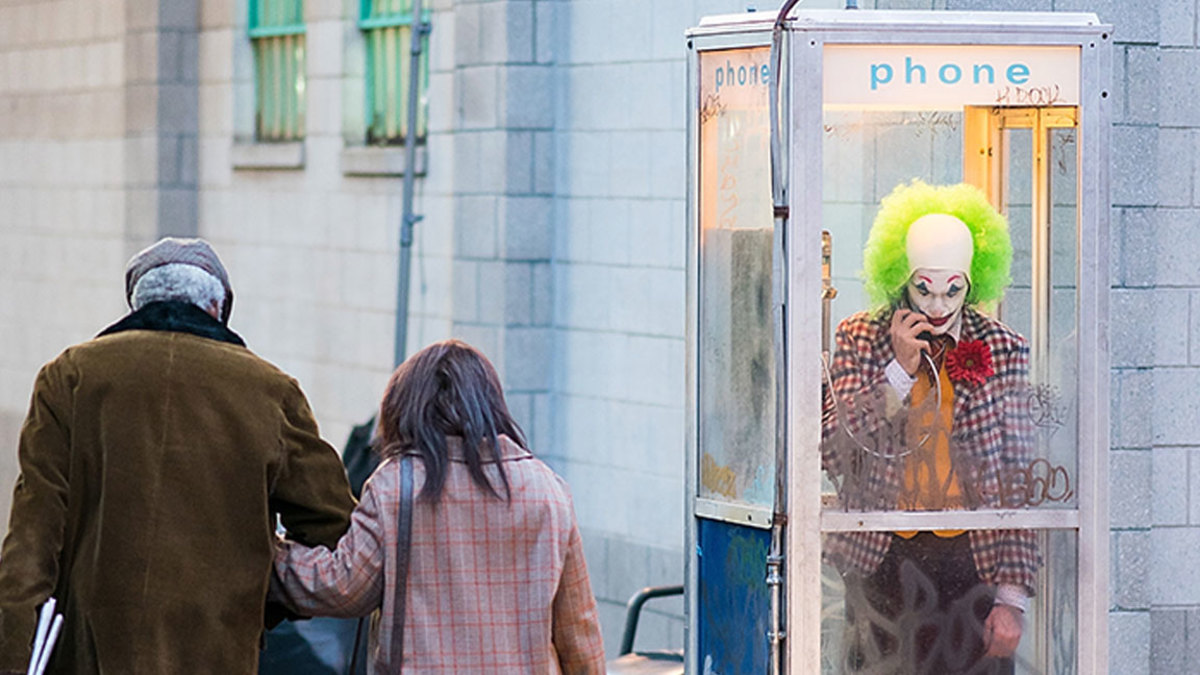 For access to exclusive gear videos, celebrity interviews, and more, subscribe on YouTube!