John Cena is on the hunt. The WWE superstar and sometimes-comedic-actor is now putting his action chops to work in the new Transformers film Bumblebee. Cena stars in the film as Burns, an agent of Sector 7, the government agency that deals with the Transformers robots on earth.
Cena spoke with Men's Journal for his cover story earlier in 2018 about his transition from being a WWE superstar to a Hollywood actor. Cena spoke about honing his acting skills while being a wrestler: "I'm never the person who asks the question, How far do I go?" he says. "I'm like, 'If we are going, you have to tell me to stop.'"
Bumblebee is a prequel for the Transformers franchise, taking the action back to 1987 to show how the titular robot began his adventures. Hailee Steinfeld stars as Charlie, who befriends Bumblebee in California, while Cena will lead a group of Sector 7 agents looking to track down Transformers.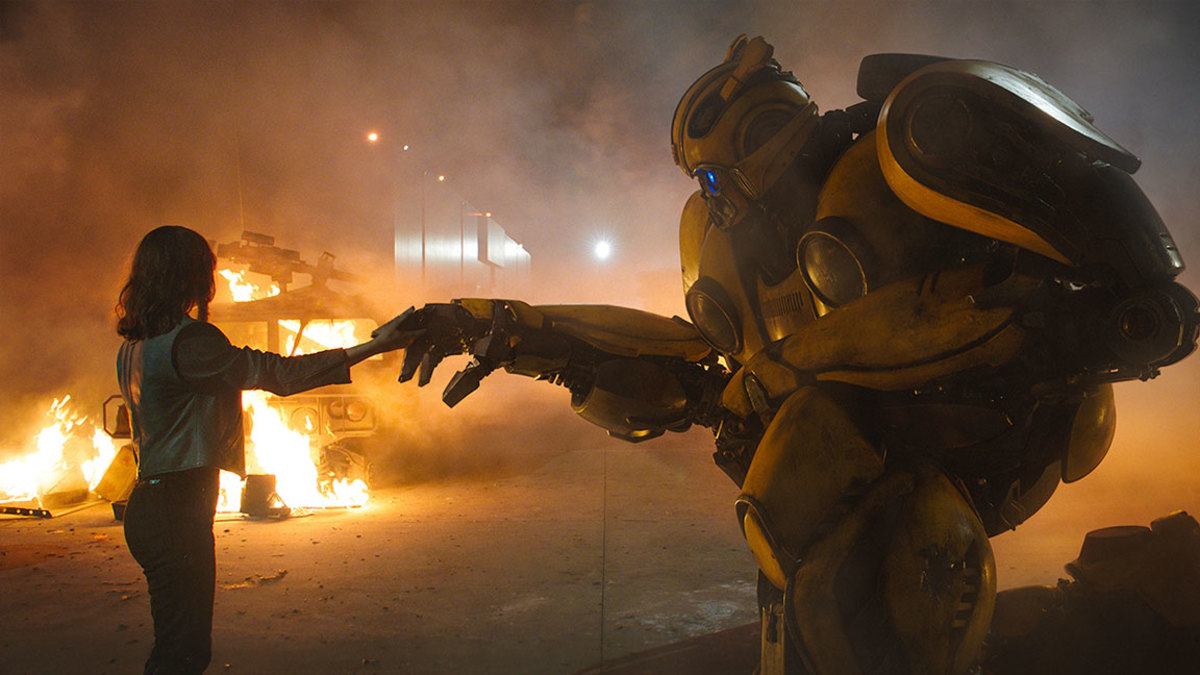 The most recent trailer is filled with action, and reveals that Cena's government organization is working alongside some of the bad Transformers—the Decepticons—who are also trying to track down Bumblebee and other Autobots. The film will also have appearances by numerous other Transformers, including the iconic Optimus Prime.
Here's a look at the trailer:
This Christmas, Bumblebee arrives. Get your tickets now for #BumblebeeMovie, in theatres December 21. Don't want to wait? See it first with special early access screenings December 8. Get tickets: https://t.co/8LEFIHTGyG pic.twitter.com/T22te5oVnt

— Bumblebee (@bumblebeemovie) November 27, 2018
In a new featurette for the film, Cena also spoke about playing with his own Transformers toys when he was a kid and what it meant for him to be part of the new movie. Here's a look at the behind the scenes video about designing the Transformer characters for Bumblebee:
Another clip and featurette has been released from Bumblebee, this time showing the all-new, absolutely badass triple-changer Decepticons, voiced by Angela Bassett and Justin Theroux in the movie. This is the first time the Transformers films have featured triple-changing robots.
In this scene, the two characters interact with John Cena's character as they try and track down Bumblebee. Director Travis Knight and the production team also talk about the design of the characters and why they wanted to introduce them in this movie.
Here's the clip:
Here's the featurette:
Bumblebee will be released on December 21.
For access to exclusive gear videos, celebrity interviews, and more, subscribe on YouTube!