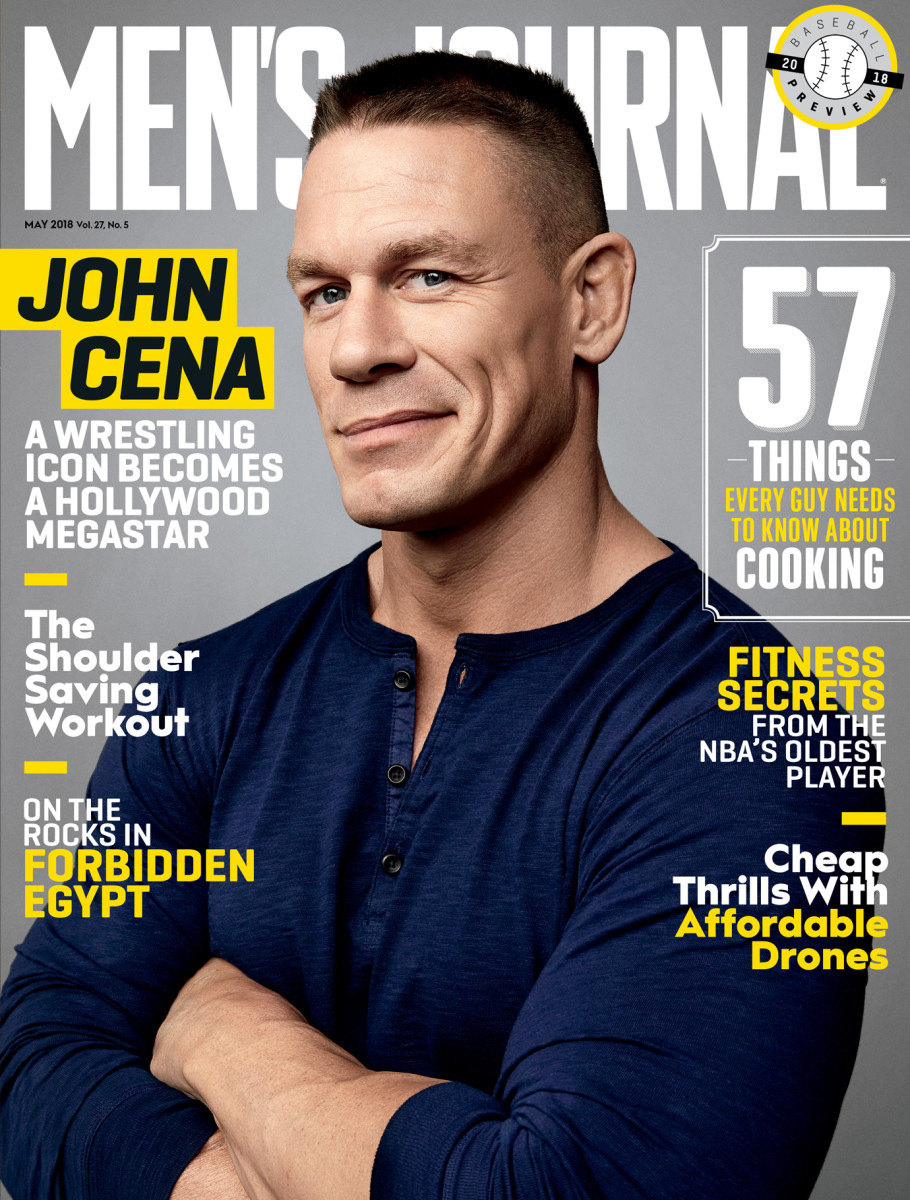 The May issue of Men's Journal is jam-packed with all the gear, fitness tips, and travel advice you'll need to get the most out of spring and early summer. There's also a few extreme adventure stories that just may inspire you to bust out of your comfort zone.
Take, for example, writer Doug Bock Clark's solo journey down Myanmar's Irrawaddy river—a feat never before attempted in a country that is right now mired in difficult and dangerous times. There's also the tale of the Wyoming climbing pals who trekked through Egypt's Sinai Peninsula to scale some harrowing pitches, and a profile of Joseph Brodsky, a man who scours the world to find the best coffee money can buy.
If you prefer your adventures in the kitchen, check out our massive guide to mastering your culinary domain. It includes 57 tips and tricks on everything a guy should know how to do in the kitchen, from poaching the perfect egg to making an authentic paella. You'll find no shortage of awesome new stuff in GearLab, including a new crop of inexpensive drones to use in your downtime to serious lawn equipment that might actually make yard work fun.
For our cover story, senior editor J.R. Sullivan talks with John Cena, star of the new film Blockers, to discover how the WWE sensation crossed over into the realm of Hollywood stardom. The ex-wrestler might be big, but as we discovered, he's also seriously funny—and one of the nicest, hardest working guys in the business.
And the biggest thing of all? We have some huge news: Today we're unveiling a new social community as part of our tightening bond with Men's Fitness. Its Facebook, Twitter, and Instagram pages will now be known as Men's Journal Fitness, and they'll still serve up all the same health, fitness, and nutrition stories those devoted readers are used to. But by combining forces with Men's Journal, there will also be a healthy dose of adventure, gear, travel, and style. After all, you can't live your most adventurous life if you're not in shape to do it.
For access to exclusive gear videos, celebrity interviews, and more, subscribe on YouTube!