Entertainment
Ring in 2019 With Justin Theroux and Our January Issue
There's no better way to kick off the year than with adventure and our January 2019 issue.
In "The New Adventure Icons" by Jayme Moye and Mary Anne Potts, we featured just a few of the world's most adventurous women, including climber and mountaineer Emily Harrington, Olympic snowboarder Chloe Kim, activist and filmmaker Faith E. Briggs, and 14 others who are skiing the highest mountains, surfing the wildest waves, and changing the adventure world forever.
On the cover: Contributing editor Jesse Will headed to New York City to ride bikes—and dodge the paparazzi—with Justin Theroux, who stars in the upcoming film On the Basis of Sex, opening Christmas day.
"He draws from the deep well of his own life, and what he cares about, and reads between the lines on the script," the film's director, Mimi Leader, told us. "And he's just funny."
Over the last few years, we've seen Theroux in everything from popular series like The Leftovers to Netflix's Maniac. But he's still not exactly sure what's up next. "I wish I was one of these people who could create a four-year plan for themselves," he says. "But I'm just not. I feel like when you start making plans, you're just screwed. Plans just don't work out."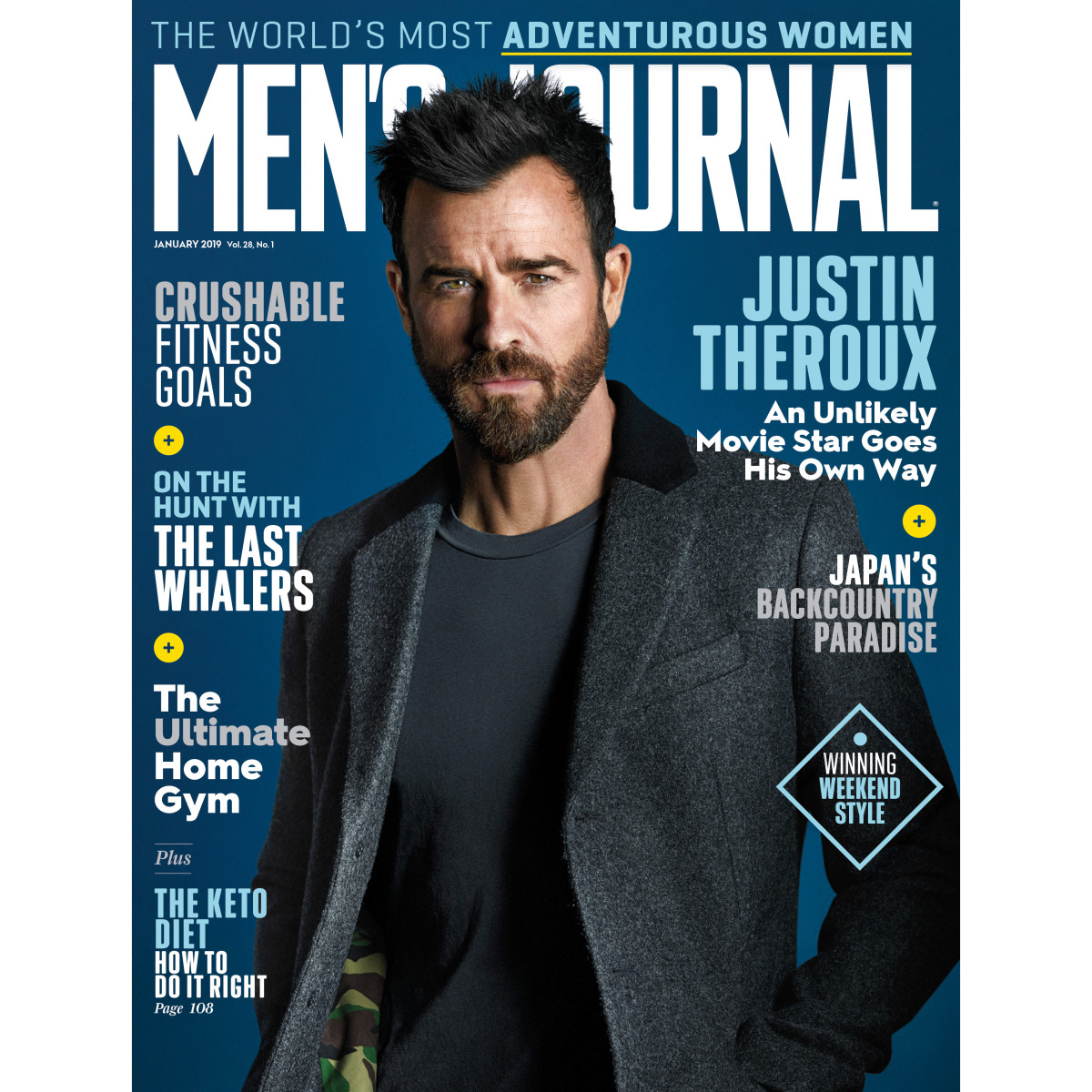 In January's GearLab, we're ready to camp and unpack what you'll need this winter, from sleeping bags designed for the cold to tough tents and jackets to keep you comfortable. Inside you'll also get the best new training shoes to crush every workout and essential cold-weather running gear.
For our Workout of the Month in The Blueprint, we planned a six-week skinning training program—gear and must-ski hills included. To jumpstart your home workouts and kick your year off strong, we've got everything to build a better home gym with the best new workout gear like the Peloton Tread to an adjustable kettlebell set.
You can check out more in our January issue, including interviews with Bird Box's John Malkovich, The Marvelous Mrs. Maisel's Rachel Brosnahan, and Indiana Pacers guard Victor Oladipo, when it hits stands on December 21.
For access to exclusive gear videos, celebrity interviews, and more, subscribe on YouTube!