Justin Timberlake is surrounded by gear. It's the week after his Super Bowl half-time show performance, and we're standing somewhere between a Yeti cooler and a well-designed axe in Timberlake's pop-up shop in Manhattan. It's filled with products named for the songs on his new album, Man of the Woods, that includes Air Jordan 3s displayed in a case, a Levi's trucker jacket, a Pendleton blanket, and a Best Made Co. designed flask that says "SAUCE." So while Timberlake visited his pop-up, we took the time to ask the Grammy winner everything ranging from his favorite gear to how he wants to be remembered—and what he's putting in that Yeti.
What's your favorite piece of gear of all time? You have the Yeti, an axe… What's gear you can't live without?
I will say this: It's probably between my favorite pair of Levi's jeans, which is crazy because I got them to collaborate with me. And the other one—which is the pinnacle of—my friends and I grew up in such sneaker culture because of Mike [Jordan] that having—like those three samples you see beyond those white Jordans, trust me, there's a lot to come. I feel like I'm living out another dream of being able to work within their architecture and paint different colors. So I'd say it's between those two things.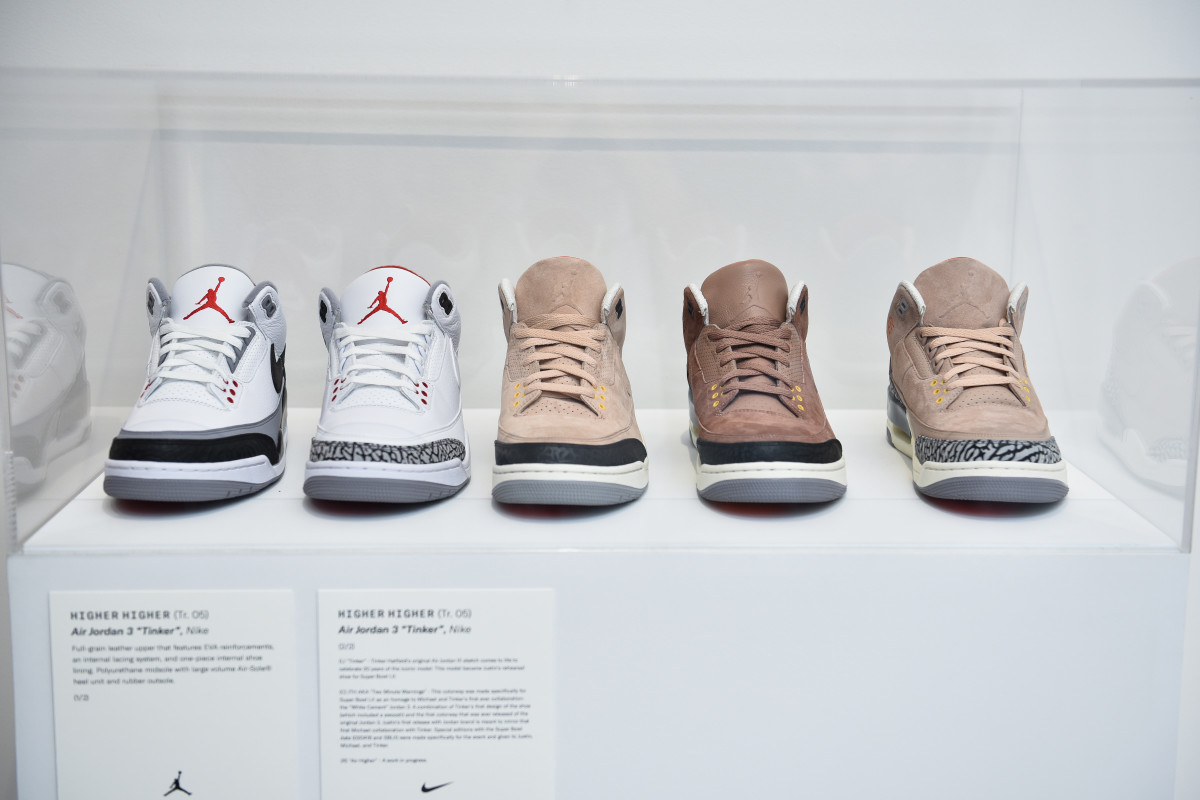 You mentioned Levi's. Which ones are your favorite?
I like the 511s. I like the Made & Crafted collection. The 501T is the one that I feel like I'd wear the most. There was one that I really, really loved that they're discontinuing, of course. But I was lucky enough to go and work with … the awesome people at Levi's to craft one that I really, really love [for my upcoming tour]. So the new 501T is gonna be—that's the one that we kind of like, tried on a hundred pairs of Levi's to get right.
What whiskey are you drinking right now?
I mean that depends. I think with whiskey, if I'm in Montana, I want a Montana whiskey like Blanton's or something like that. You know, any time you get your hands on a Pappy, that's always like, I know that may seem even trendy now—I hope it doesn't become like hipster bourbon because it's really good. But [pauses] Beam and Maker's is always a good one to go to.
What do you want your legacy to be? What do you want to be remembered for?
Oh, I can't even think about that. Honestly. I don't think of things in that way. I think of what is inspiring me next.
What is next?
Well, this is where we are. This is where I am right now. Like I said, it's got a lot of texture to it, and that's why I thought it would be fun to kind of do a product for each song to kind of show people that you can live in this world in a very cool way. And still be authentic… But, yeah, I don't know, as far as legacy stuff, I don't know. I'm hoping to go another 37 before I even think about stuff like that.
And what are you packing in your Yeti?
Probably a lot of… probably a lot of beer.
For access to exclusive gear videos, celebrity interviews, and more, subscribe on YouTube!