John Wick is back, and he's ready for all-out war. The newest trailer for John Wick: Chapter 3—Parabellum has been released, bringing Keanu Reeves back in the fold as the expert assassin John Wick.
After powering the franchise to two box office hits in John Wick and John Wick: Chapter 2, director Chad Stahelski is back behind the camera for the third installment. The second film left off with Wick in a heap of trouble after killing a crime lord at The Continental, leaving him with a $14 million price on his head and every assassin in the city looking for him.
As shown in the first trailer for John Wick: Chapter 3—Parabellum, the action is going to be just as badass as the first two films. From motorcycle chases on a bridge to Wick taking on multiple bad guys at the same time, it's clear that Reeves hasn't forgotten about all the training he did in the past for these movies.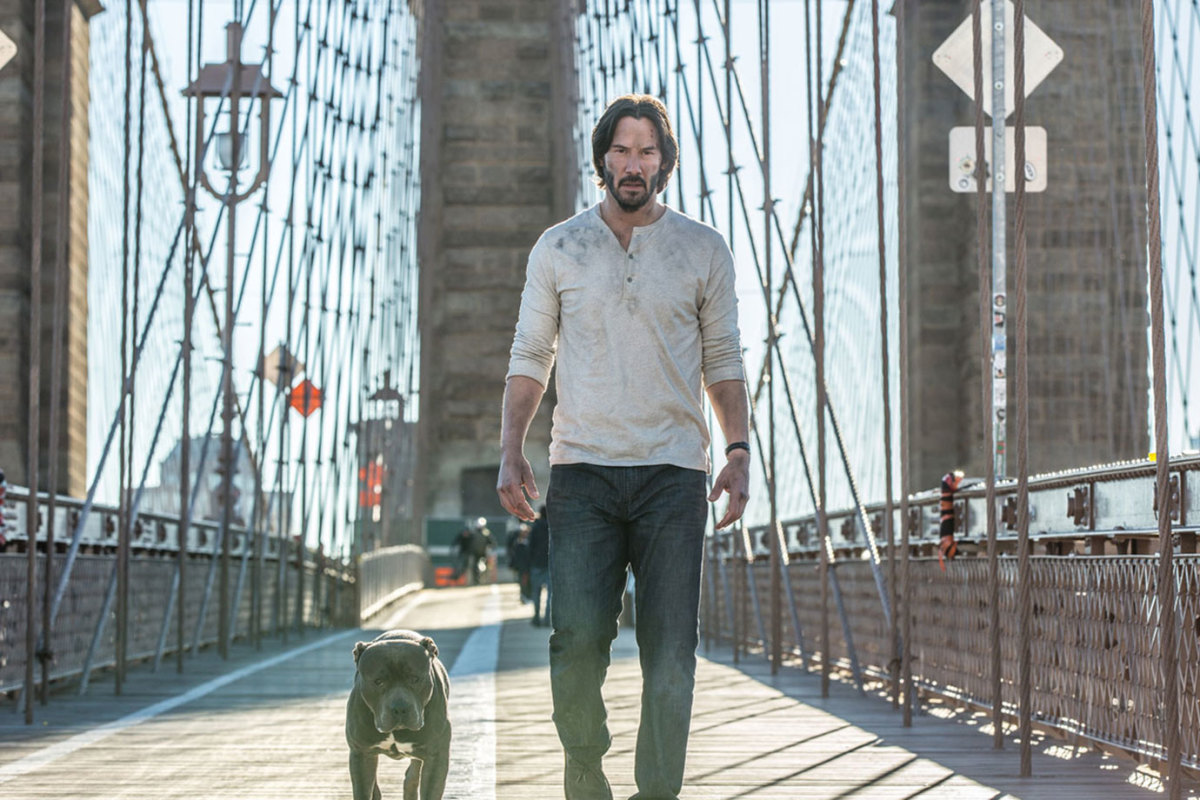 Wick will have to fight his way out of New York City in this film and aiding him along the way is a new character, played by Halle Berry—who has two badass dogs that help her when she fights. "She has a past with John," Reeves previously said to Entertainment Weekly about the character. "I end up going to find her to see if she can help me."
Check out the new trailer here:
Along with Berry's new character, Anjelica Huston, Asia Kate Dillon, Jason Mantzoukas are also newcomers to the cast, while Mark Dacascos is playing the main villain. A number of actors are returning in this film from the series, including the allies and foes to Wick played by Ian McShane, Lance Reddick, Laurence Fishburne, and Ruby Rose.
John Wick: Chapter 3 – Parabellum is set for a May 17, 2019 release.
For access to exclusive gear videos, celebrity interviews, and more, subscribe on YouTube!