Written in partnership with Ascend Agency
"Boxing is the ultimate challenge. There's nothing that can compare to testing yourself the way you do every time you step in the ring." – Sugar Ray Leonard
Boxing is a game that tests both a person's physical and mental strength. The intense training that goes into molding a boxer is where the key to success in this field lies. Many people face challenges while training, and this is where they quit before losing in the ring. Only a few sports demand this kind of passion, determination, and discipline that boxers devote to the game. Eric Priest, a promising talent in the professional boxing space in the U.S., is taking this game to a whole new level with his relentless hard work and passion.
Eric is a Korean American, born and brought up in Kansas City. Eric discovered his love for boxing at the tender age of 9 when he started training in combat sports under his father's supervision. Eric's father, a former member of the Navy Special Operations, was able to bring out the hidden talent in him at a young age. This helped Eric to set his goals early in life. For as long as he can remember, Eric has been fascinated with boxing and has wanted to be a world boxing champion.
Eric started his journey from the ground up, fighting as an amateur in several boxing matches. After 60 amateur fights, Eric landed the opportunity to fight as a professional boxer. During his career as an amateur boxer, Eric accomplished several milestones by competing in several U.S. qualifiers and Ringside World Championships. However, the most notable milestone was the Kansas Golden Glove Championships that Eric won in 2017.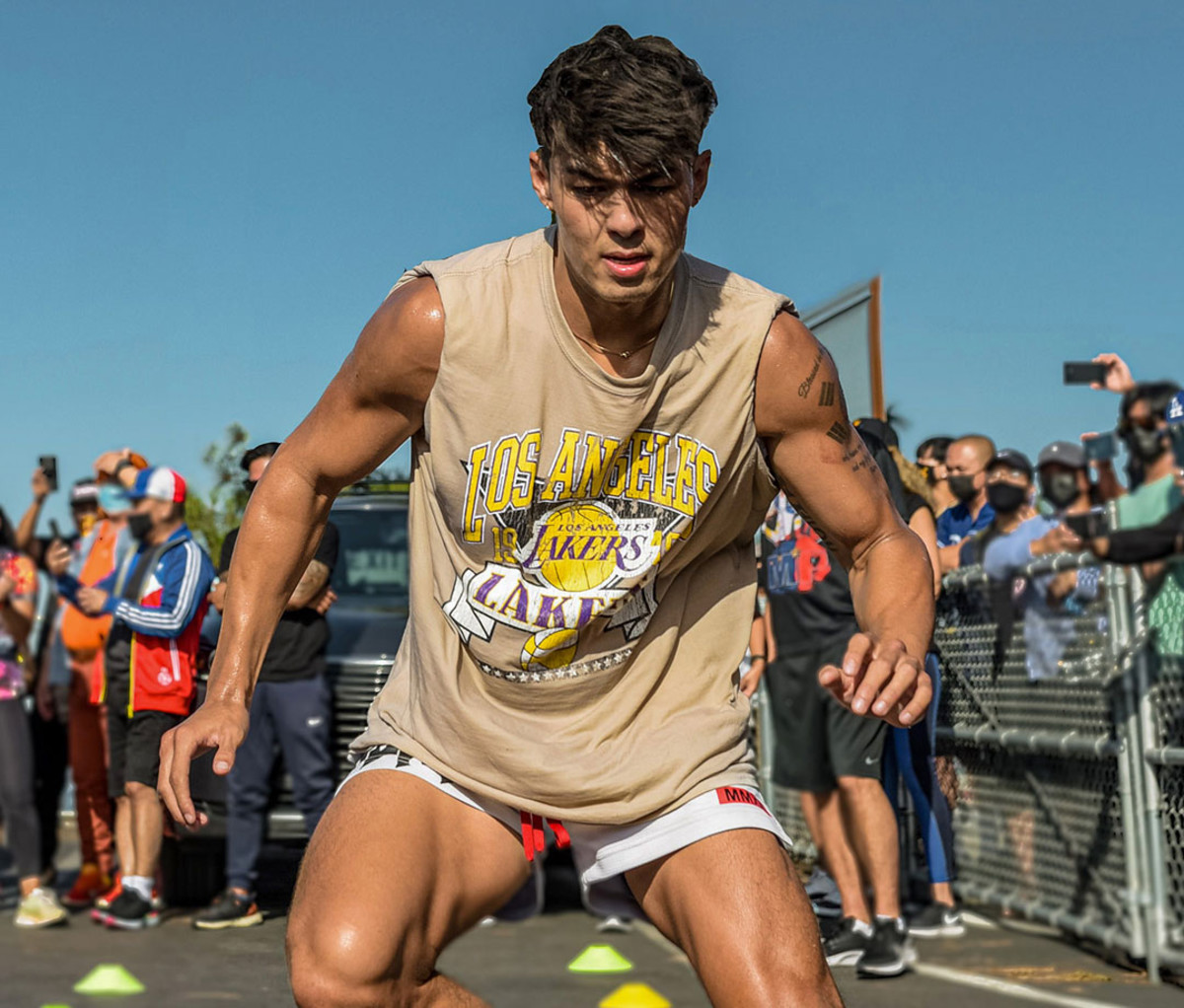 During this time, Eric's talent was recognized by the world-famous boxing trainer Justin Fortune who offered him to train and compete as a professional boxer. Since his journey in the professional boxing championships in 2020, Eric has set a record as an undefeated middle-weight professional boxer. Under Justin's supervision, Eric won five bouts in dominating fashion. He then moved on to join the Churchill Boxing Club, honing his skills under the tutelage of Pedro Neme Jr.
So far, he has fought 6 matches and won all of them with knockout wins in 4 of them. With this brilliant track record of wins, Eric got the opportunity to sign a multi-year deal with the globally renowned sportswear company Adidas to become an official athlete for the brand. Eric also recently signed a modeling deal with Wilhelmina Models, an international modeling and talent agency. Having a soaring sports career where he gets punched in the face every day to working as a model where looks top the list of requirements is not easy for Eric, but he has managed to strike a balance. This is because Eric always wanted to maximize potential in every area of his life, not just sports.
Despite any type of notoriety in other spaces, boxing is always Eric's top priority. He is looking forward to making his dream of becoming a world champion a reality. For that, Eric is prepared to go through the most grueling training because he knows the more pain he endures in the gym, the easier the fights will be in the ring.
For access to exclusive gear videos, celebrity interviews, and more, subscribe on YouTube!