One day back in 1996, Alex Gladstone, a movie location scout, was driving through the English countryside 50 miles northwest of London to meet with an old farmer he knew. Gladstone had been searching the area for sites that could serve as a place to film a portion of Steven Spielberg's war epic Saving Private Ryan, and the man mentioned he might have the perfect place on his property. When Gladstone stepped out of the car, he realized the farmer was in possession of an abandoned air base. Royal Air Force Mars­worth had been active in both World War I and II, and it was rumored to be CIA weapons dump during the Cold War. But it hadn't officially been used since 1952.
"The plants had taken over and were slowly tearing apart these military buildings," Gladstone recalls. "The structures were crumbling. It felt like no one had been there in ages." The spot was too run-down to work for Saving Private Ryan, but Gladstone never forgot it.
Nineteen years later, Gladstone received a call from the director Alex Garland, whose new script, Annihilation, called for a town ravaged by a mysterious ecological disaster to be explored by an enterprising biologist played by Natalie Portman. Gladstone smiled, knowing immediately where to shoot: the old air-force base. "I always knew it would be an amazing place to shoot," he says.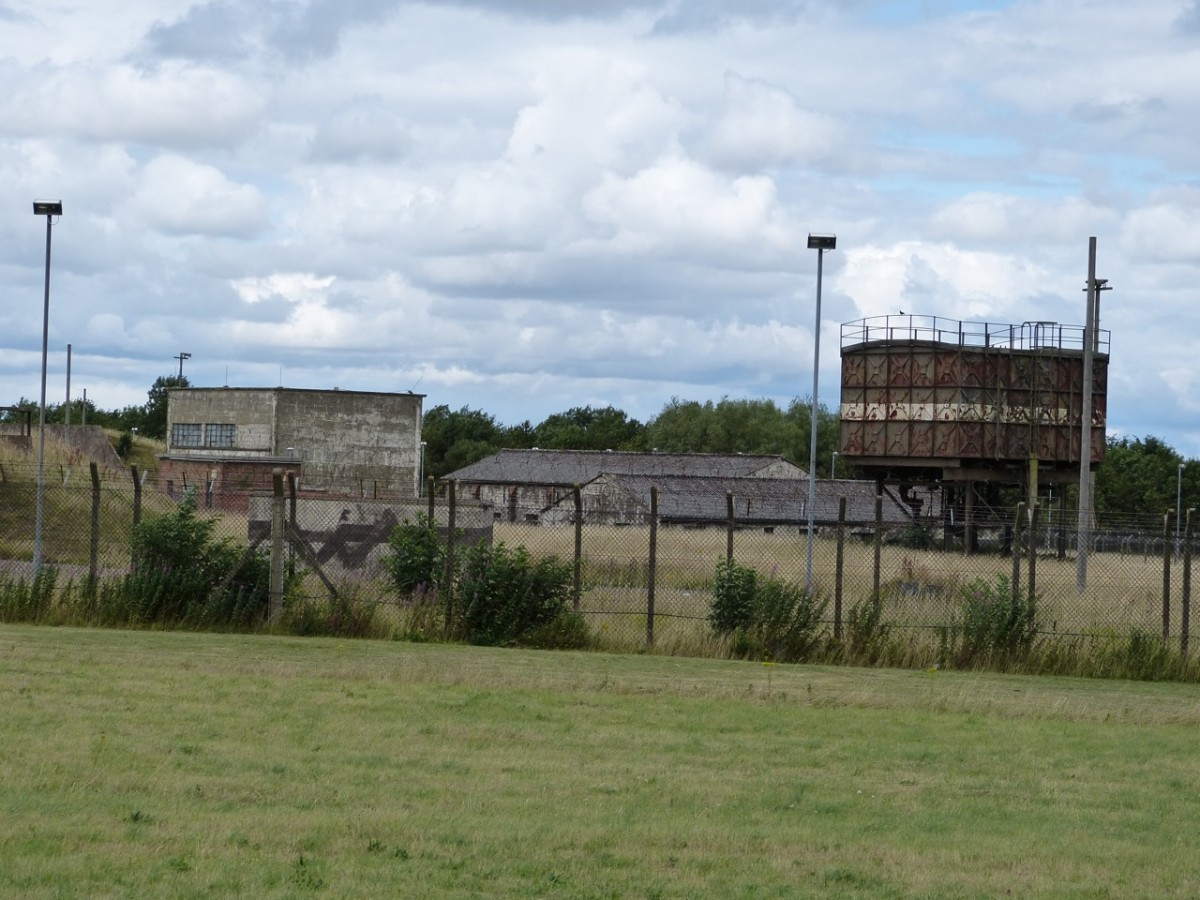 Garland apparently agreed: Nearly all of the outdoor scenes in Annihilation (currently in theaters), adapted from Jeff VanderMeer's best-selling science-fiction novel, were shot at Marsworth, its crumbling buildings contributing the exact kind of eerie desolation that the director had envisioned.
For directors like Garland, where you shoot is nearly as important as what, and who, you're shooting. In the best films, the location is more than a mere backdrop—it's a character in its own right, creating mood and drama and even inspiring better, more nuanced performances from the actors. "The green screen is an incredible tool, but it is best used only as a last resort," says Baltasar Kormákur, director of Everest, who dragged his entire cast to the mountain's base camp to capture the feeling of it. "There is no comparison to being immersed in a physical space."
That's where the location scout comes in. Hired months before the first camera is turned on, it's the scout's mission to find locales that bring the film to life. Few are better at it than Gladstone, who has spent the past two decades traveling the world to find the perfect settings for iconic projects like Spy Game, Pirates of the Caribbean: The Curse of the Black Pearl, and Casino Royale, among others.
Gladstone fell into the job by accident in the early 1990s. He was working as a production assistant in London, running random errands on various sets when a producer wanted him to help out on Mel Gibson's upcoming Braveheart. "They handed me the keys to a brand-new Land Rover and a map and told me to go find 'beauty shots' to cut between Mel's scenes," Gladstone says. He spent the next week road-tripping through the Scottish countryside, climbing peaks, crashing in old inns, and chasing the perfect sunset shot. He was hooked. Since then he has worked on over 30 feature film projects, which have taken him to 17 countries.
His job, essentially, is to travel 200-plus days per year and search out the coolest, most memorable spots—all on Hollywood's dime. "I guess when you say it out loud, it sounds pretty cool," he says.
Every project begins with what Gladstone calls the "mission brief," a detailed discussion with the director on what he or she wants in a location. The project's design team digs into photo research, creating "inspiration boards"—collections of images that capture the desired mood. At that point, Gladstone, digital camera in hand, is set loose.
Things seldom go as planned. That was the case when Gladstone started his hunt for Garland's directorial debut, 2015's Ex Machina, most of which takes place in the luxurious mansion of an elusive tech billionaire played by Oscar Isaac. After scouring the United Kingdom for a month to no avail, Garland gave him the green light to take the search global.
Six weeks later Gladstone and Garland were on the ground in Norway, hoping to scout a half–dozen locations that had turned up in Gladstone's research. The problem: It was the dead of winter, and a storm had left large portions of the country's highway system nearly impassable. They would need a helicopter.
Gladstone had been in touch with the Norwegian government prior to their arrival, and when he explained the dilemma to his contact, the government sent its own chopper. The two spent the next two days flying to their locations and eventually settled on the Juvet Landscape Hotel, a modernist wet dream perched on the banks of the Valdolla River. Garland liked the flights so much that he rewrote a portion of the script: Instead of visitors arriving to the CEO's mansion by limousine, as in the original script, they would be brought in by helicopter.
A similar burst of creativity was required during preproduction on 2003's Pirates of the Caribbean. Gladstone was charged with finding a stark and forbidding beach, where Johnny Depp's Jack Sparrow would find himself helplessly stranded. The search was narrowed down to St. Vincent, in the Dutch Antilles, where much of the coastline is reachable only by boat. He bought a Boston Whaler and spent several weeks circling the island, dropping anchor and swimming ashore when he stumbled onto something promising. "They were long days, but it wasn't a bad way to commute," Gladstone says. "On the way back home, we would shut off the engine and fish for tuna."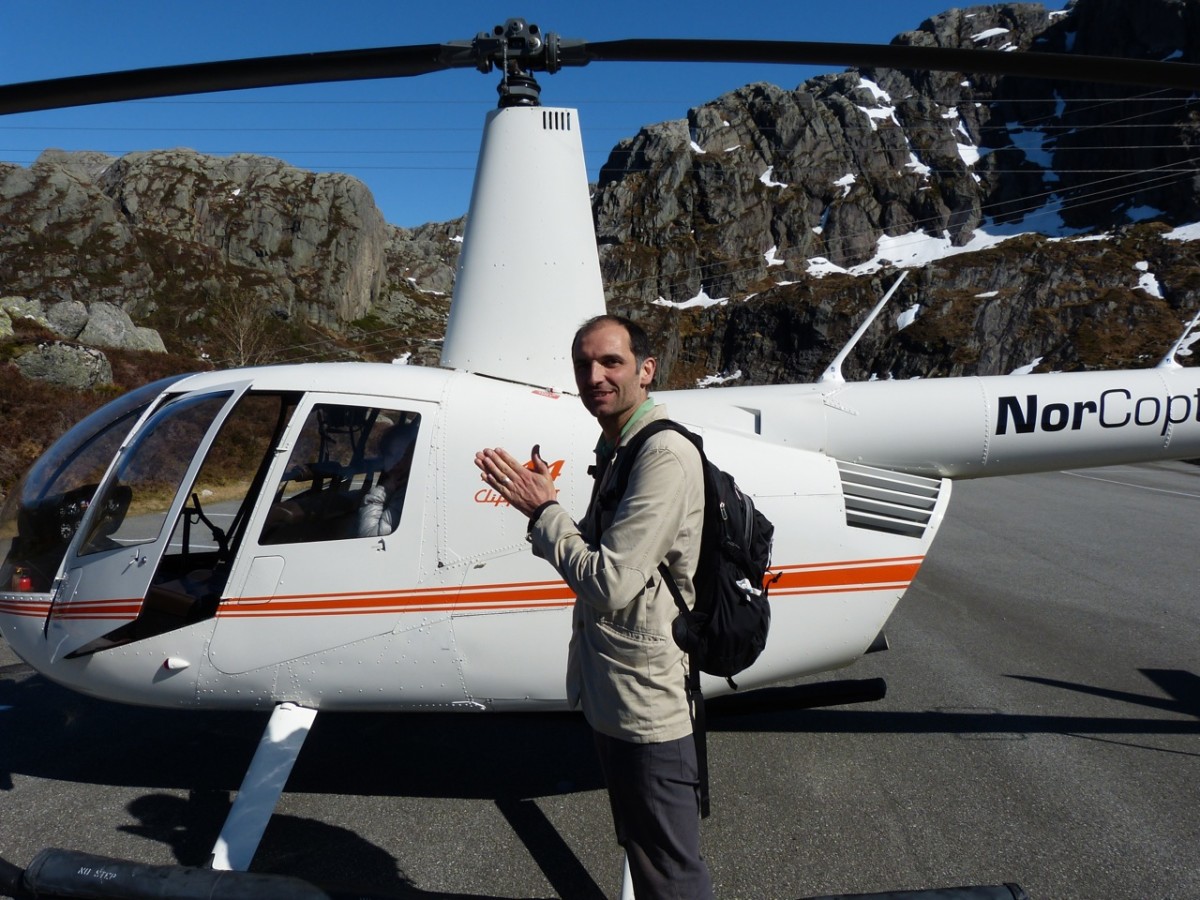 He eventually found the perfect beach, Petit Tabac in the Tobago Cays. Gladstone then had to convince local officials to allow Disney to build a dock on the remote, government-protected island so the 100 cast and crew could film at the site. After negotiating for weeks and being assured that not a footprint would be left on the white sand, the St. Vincent officials gave their blessing.
Convincing local officials to allow filming is often the toughest part of the job. During the production of Danny Boyle's 2002 zombie thriller 28 Days Later, for example, the production team was unable to secure permits to close roads for a pivotal scene. Gladstone improvised, convincing a few bored British policemen to help him shut down parts of 
London's heavily trafficked M1 motorway, bribing them with bacon sandwiches.
The job can also be dangerous. The industry made headlines last September when Carlos Muñoz Portal was killed in central Mexico while working on the third season of Netflix's drug drama Narcos. The experienced scout, whose credits included Spectre and Sicario, was found shot to death on a remote stretch of road reportedly frequented by cartels. His murder has yet to be solved.
Such events are extremely rare, and Gladstone has never had any close calls, but he's always aware of the security situation on the ground. The Caribbean, for example, is full of drug-trafficking routes, and Gladstone was wary of small ships headed his way while in St. Vincent.
Then again, the adventure is what makes the job so damned fun. "I never know where it's taking me next," Gladstone says, "but that's the best part."
For access to exclusive gear videos, celebrity interviews, and more, subscribe on YouTube!