Over the course of his two decade acting career, Luke Evans has traveled all over the world. Whether it was filming for massive movies like The Hobbit trilogy or Fast & Furious 6, or the award-winning TV show The Alienist, Evans has had his fair share of travel experiences.
During the holiday season, travel can be even crazier than usual, which is something Evans has also had to deal with, just like everyone else. That's one reason why Evans has teamed up with Stella Artois on a new campaign to help make travel more enjoyable during the craziness that is the holiday season.
"Delayed flights are part of life but when time is precious, there's something particularly frustrating about spending unnecessary hours at an airport!" Evans told Men's Journal. "That's why Stella Artois is stepping in to help make holiday travels a little more enjoyable this season, and I'm helping them spread the word."
As part of the campaign, Stella Artois is offering all kinds of upgrades and prizes to people who share their travel experiences on social media with @StellaArtois using the hashtags #StellaUpgrade and #Contest up until December 21. On top of that, the company is also offering complimentary Stella Artois for holiday travelers at Newark Airport on Thursday, December 20 and Friday, December 21 from 1 – 8 pm. If you happen to be there on those days—don't miss out.
As for Evans, he's been trying his best to enjoy the holiday season, especially since he has a big 2019 ahead. Evans is coming off of a strong run as of late, having starred in 2017's smash hit Beauty and the Beast, and Professor Marston and the Wonder Women, as well as State Like Sleep and the award-winning TV series The Alienist in 2018.
Coming up in 2019, Evans is starring in the psychological horror film Ma, the mystery-comedy film Murder Mystery alongside Adam Sandler and Jennifer Aniston, as well as the follow-up to The Alienist in The Angel of Darkness. Evans also is starring in the WWII historical action drama Midway as the real-life Commander Wade McClusky, who took part in the Battle of the Midway.
Evans caught up with Men's Journal about working with Stella Artois, his favorite travel destinations, and his go-to hosting and travel tips.
What are your holiday plans this year? Do you have any key holiday traditions?
Being from the UK, my favorite tradition is going somewhere warm over the holidays! It's different every year, but I go with my close friends and family and we enjoy the sun and sand and enjoy the beautiful weather all together. I'm also looking forward to catching up with friends and family this holiday season. While it is so much easier to keep in touch with close ones while away from home these days, nothing beats sitting down in the same room and catching up face-to-face over a beer.
What are some of the ways you pass the time on a long plane ride?
Noise-cancelling headphones, comfy clothes and a great podcast are my keys to keeping my sanity on-the-go.
What are some of your favorite places you've been able to travel? Anywhere you're still hoping to go?
My trip to India a couple of years ago has a special place in my heart. And this year I'm finally going to see the Galapagos Islands. They've been on my bucket list for a long time.
What has it been like working with Stella Artois?
Stella Artois is all about inspiring people to make the most of their time and savor life's simple pleasures, which is something I really relate to. I worked with them this summer on STELLASPACE, the first-ever mindfulness guide to properly enjoying a beer, and am excited to help them spread the word while they help make holiday travels a little more enjoyable. With my crazy schedule I can definitely appreciate the little things that make traveling during the holidays better so I can focus on enjoying the moment once I've arrived.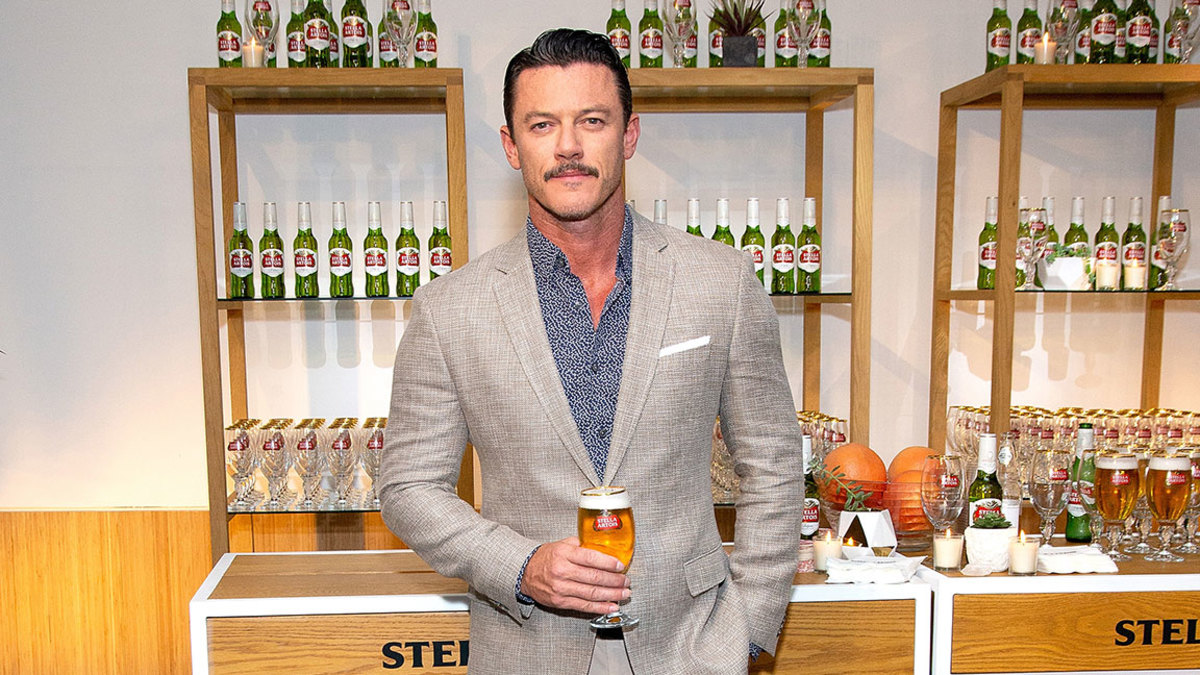 What are your top go-to holiday hosting tricks? Do you have a signature dish or playlist or drink you like to use?
I can't host a gathering without serving a fully-loaded salad. Making sure that a playlist of chill-out tunes is on in the background. The all-year Aperol Spritz is my go-to beverage, and I've now got a taste for the Stella Artois Cidre Spritz – a new favorite of mine! It's easy-to-make and perfect for an evening with friends because I take less time cocktail mixing, and have more time to enjoy happy hour.