Like he's done for countless roles in his career, Matthew McConaughey transformed once again for his role in White Boy Rick. As the father of the main character, Richard Wershe Jr. (Richie Merritt), McConaughey grew out a mullet, a mustache, and dropped a few pounds to get into the shoes of Richard Wershe Sr.
During his cover shoot for the October 2018 issue of Men's Journal, McConaughey spoke about the film and why the role was something that interested him. Since appearing in Ghosts of Girlfriends Past in 2009, McConaughey has been very deliberate in picking his roles, which led to his resurgence and Best Actor Oscar for Dallas Buyers Club as part of his "McConaissance" comeback.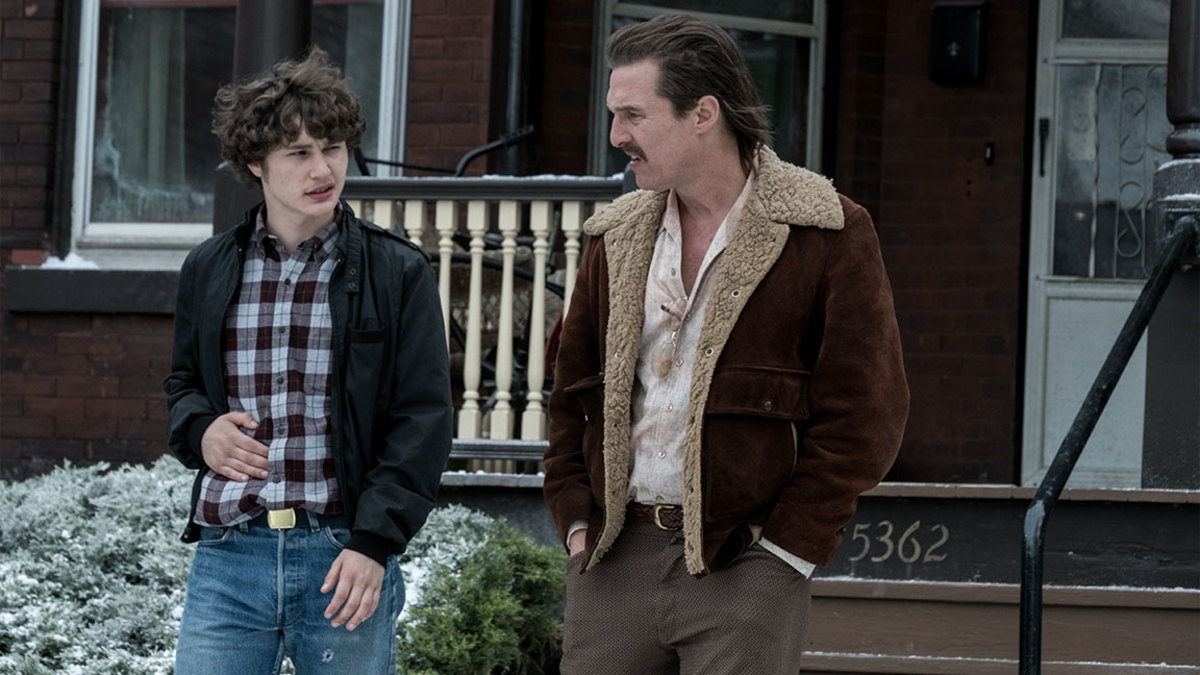 White Boy Rick fits into that mold, as McConaughey got the chance to work in another dramatic role with a talented director, the up-and-coming Yann Demange (Top Boy, '71). In the video interview with Men's Journal, McConaughey called his role in the film his "country song," explaining that there's a lot of "bad news" to go around for his character. He also said that he never played a role where the character "loses this much."
Watch the video to see McConaughey speak about the role, and check out his cover story from the October 2018 issue of Men's Journal.
For access to exclusive gear videos, celebrity interviews, and more, subscribe on YouTube!