Written in partnership with Ascend Agency
Having your finger on the pulse of current trends is essential for any business trying to stay ahead of the curve. But what does it take to be a trendsetter? Trendsetters in all industries possess certain qualities that make them stand out from the rest of the crowd. These qualities include creativity, passion, and confidence. Even when the rest of the world may think they're crazy, these people are not shy about showing off their unique styles. They don't try too hard to fit into any mold, but they let their individuality shine through. That's how they can influence others and shape the behaviors of others in their industries, just as Max Logan is doing in the automotive field.
Max is an influencer and trendsetter in the automotive industry, and for a good reason. Max is active in the car industry, from participating in charitable rallies to creating crazy car wraps. An avid adrenaline seeker, Max spends a lot of his time looking for the next exciting thing, from one part of the country to another. He lives in Miami, Florida, and Colorado, where his exploits are legendary. Whether he is racing past on a speed bike or sharing his love for fast machines on Instagram, Max is able to stand out from the rest, and that's how he likes it.
Max is a big fan of luxury cars, watches, and top brands. That love extends to his Lamborghini Huracan, which has been the topic of many a conversation. A few years ago, Max created a Gucci-inspired wrap for the car, complete with a snakeskin theme and the traditional Gucci colors. That attention-worthy wrap made headlines, appearing in several news articles and platforms.
Many people wanted to know the process of the car's transformation, while some thought it was over the top. That didn't faze Max, who introduced another, similarly crazy wrap for his Lamborghini Urus a year later. His passion for his machines merged with his love for luxury brands once again, complete with the logo and the colors. Max told a fan he plans to keep changing the skin jobs in his cars, in line with the ever-improving designs.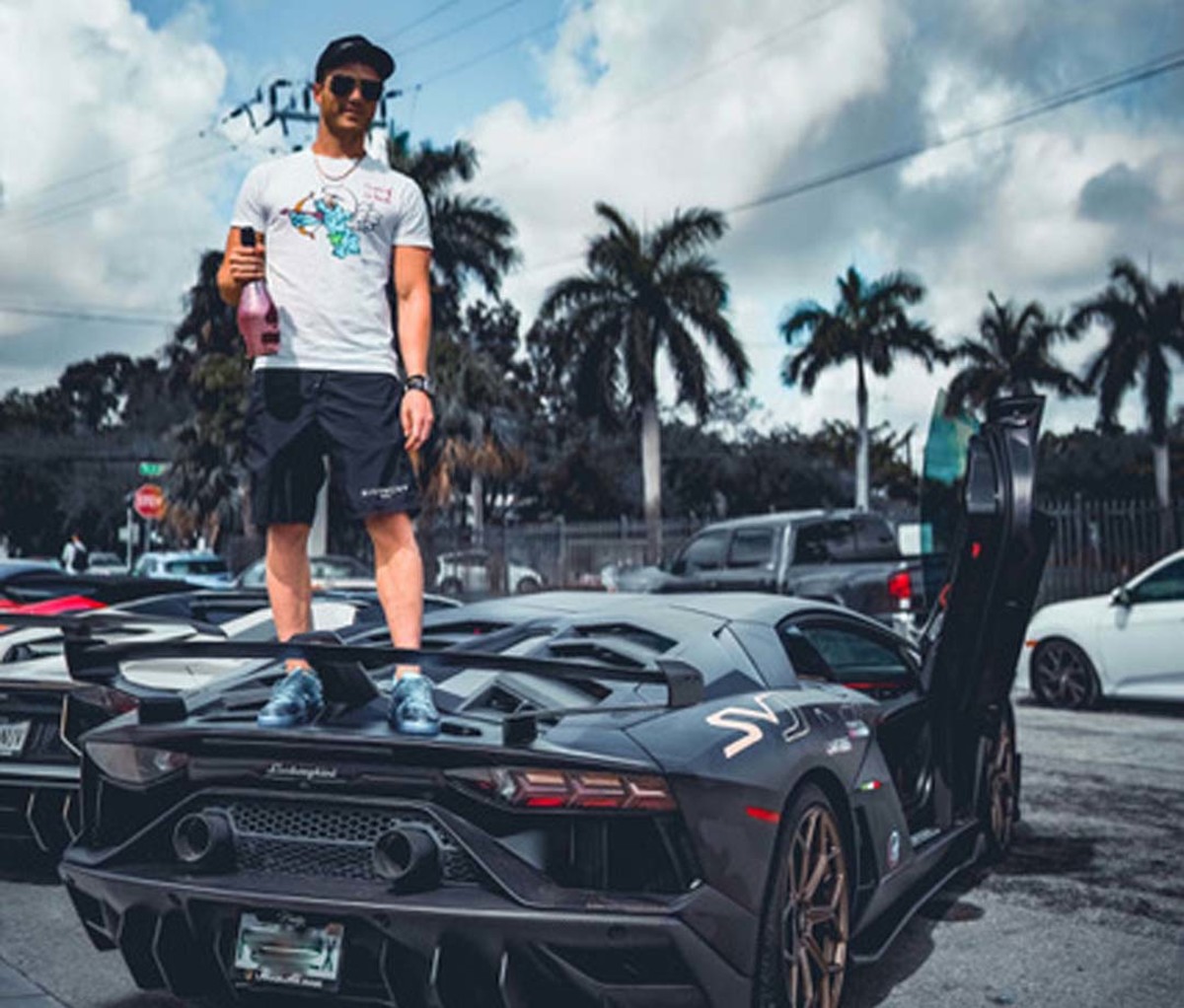 Visual changes aren't the only things Max does well. His prowess on the racetrack is well known, as evidenced by his record a few years ago. Max set a new International mile race association (IMRA) record top speed of 205.179 in a Lamborghini Huracan. He is always looking for the next race, hoping to set bigger records in the coming years. Max says he might even open his own automotive company one day.
Meanwhile, he is pursuing other ventures concurrently with his exploits in the automotive world. Max collects high-value, limited-edition watches from Rolex, Richard Mille, and Audemars Piguet. Trading the watches offers him an additional stream of income, something he believes everyone should have. He says, "Don't buy things that won't appreciate or hold long-term value." Max also plans to expand and diversify his empire and is currently considering an investment opportunity in a vegan restaurant. That's something he loves, in line with his advice to others. Max says, "Just be different and do what you love."
For access to exclusive gear videos, celebrity interviews, and more, subscribe on YouTube!