Written in partnership with Chris McRae
The US entertainment scene is undoubtedly one of the most vibrant entertainment hubs. It's an industry made of prolific and dynamic players from artists to producers, promoters, actors, filmmakers, and many others. With a closer look, it's easy to identify the significant role promoters and talent agents play in this industry.
Ash Reddy is a notable talent and booking agent. He is the founder and CEO of The Social Chair, a full-service Greek event planning company that has organized events across the US, from California to New York. Reddy has vast experience in the industry with expertise in artist and venue booking, college travel, production, formals and away weekends, photography, and security, among many others.
Reddy has always been intrigued by the entertainment industry, and it didn't take him long before venturing into the sector. The ambitious talent buyer established The Social Chair while still in college, and it has grown to become the go-to brand for the best customer service in the events planning industry.
Reddy's passion and hard work saw The Social Chair grow and expand rapidly, forcing him to drop out of Southern Methodist College. He chose to invest all his energy and resources into growing the brand, and true to the popular phrase, "hard work pays," Reddy has brought his dream to life.
For Reddy, establishing The Social Chair at a young age and as a nobody in the industry was no easy task. At 19, he was still naïve, with next to no experience or network in the entertainment scene. So, getting to book popular DJs and other talents was a tough hurdle for Reddy. Also, only a few took him seriously, as most did not believe in his potential. Reddy also found it challenging to organize and run events by himself. Essentially, he was learning on the job, building on his own mistakes while also learning from others.
"Getting started was very stressful, but I wouldn't change it because I got to learn every part of booking an artist and the ins and outs of the entertainment and events industries," Reddy explains.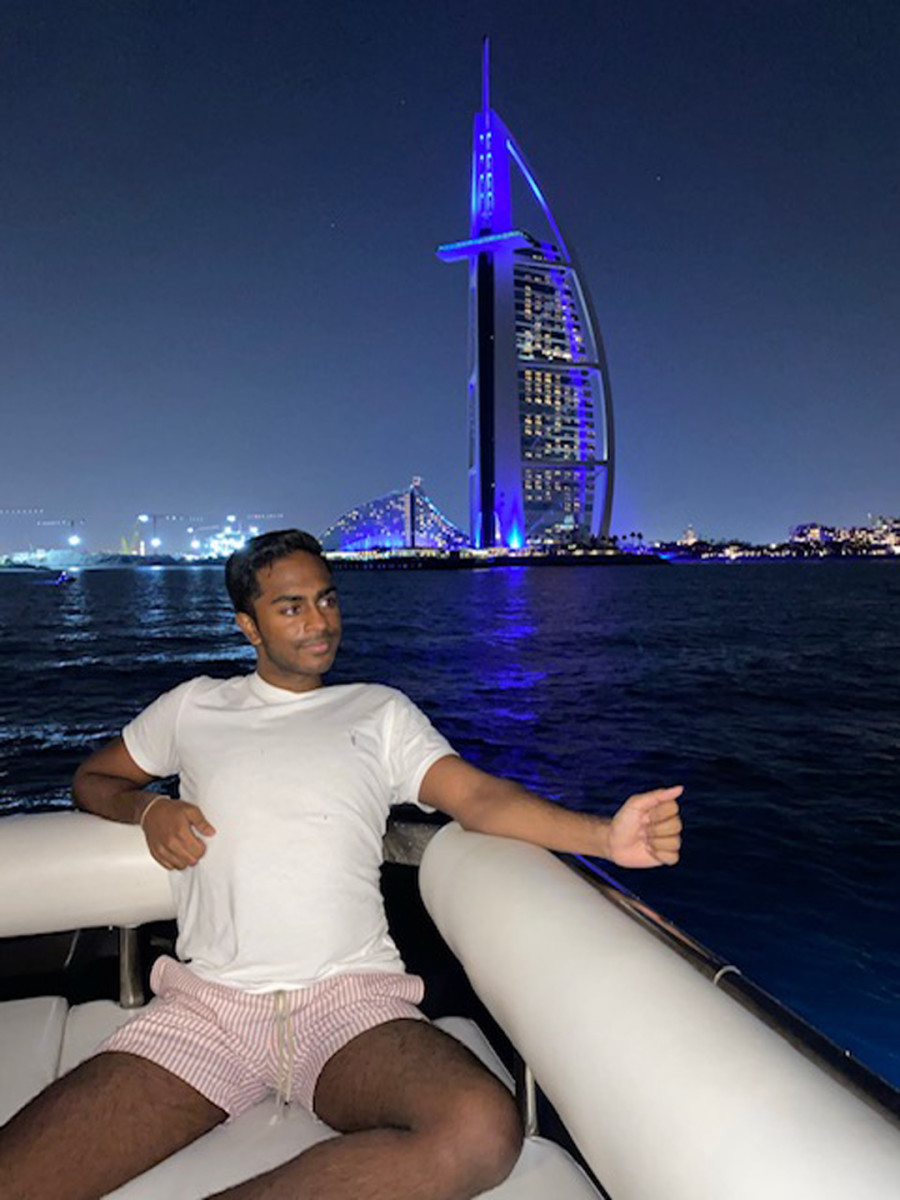 But with hard work, dedication, and an undying desire to be the best, Reddy has continually improved and is now rated as one of the best in the business. The experience of starting from scratch to becoming a million-dollar company after two years has also taught him that every dream is attainable. He encourages other young entrepreneurs not to listen to the naysayers or give up on their dreams. "Don't let anyone downplay you; instead, believe in yourself and take the risk. Put in the hard work, and the results will show," says Reddy.
Reddy's focus is to continue growing The Social Chair into an international brand with shows across the United States and beyond. He believes it's time to spread The Social Chair magic to a town near you, giving you the experience of what an A-list music event feels like. One of his biggest wishes is to organize a show in South America and further abroad to spread dance music vibes across the world.
For access to exclusive gear videos, celebrity interviews, and more, subscribe on YouTube!