Written in partnership with Monopolize
Business consultant and real estate agent Navid Hakimi is no ordinary expert when it comes to unlocking new beginnings. With his solid social ties to various communities, above and beyond service values, and ability to utilize today's modern marketing world, it's no wonder the top real estate agent of RE/MAX skyrocketed to the top – in just over four years.
Spaces. Places. All are now unrecognizable thanks to a spectacular regeneration of new communities and opportunities on this transformational planet we call home. Right now, many people consider us to be in a type of renaissance where the scale and pace of development are like nothing we have seen before.
In fact, once upon a time, places like Vancouver were synonymous with decline and disadvantage. But today, there is power in property, and all eyes of those longing to make a move are now on the west, in British Columbia. Canada may be known for its unmatched natural splendor, but even with some of the highest home prices, Vancouver remains a real estate hot spot.
However, finding valuable, trustworthy agents is hard to come by unless you happen to stumble upon the digital era of social media, where one figure, in particular, is taking the city by storm. For over four and a half years, one of the elite real estate professionals, Navid Hakimi, has been making waves in the industry.
To help bystanders make the right decisions when it comes to the daunting process of buying, selling, and investing in their next big thing, Hakimi drops seeds of knowledge wherever he goes. And with his YouTube channel, Instagram, and Facebook page, it's easy to see why thousands of clients and more put their trust in the development-loving expert.
"From being a small fish in a big pond" to now leading the pack as a successful broker, it wasn't long before the top Iranian realtor Navid Hakimi found his niche in serving the clients the right way. You see, for Hakimi, his purpose is very personal, and there is a reason why the real estate agent has a golden key driven through his name in lights … one-word: trust; "it's all about the client," he says.
"Community, connections, sharing resources and knowledge is something I spend time on. I have seen other realtors only approach clients who are ready to write an offer," explains Hakimi. "My goal is to respect and value my clients, whether that means I need to act fast and go in hard for them or steadily watch the market and wait for an opportunity that is just right for them."
Hakimi's passion for people extends to sponsoring various events in Vancouver, whereby fundraisers are set up to give back to the community, especially those with lower socio-economic backgrounds.
But besides putting his clients first, the golden symbol that rests closely alongside his high-ranked reputation also speaks volumes about who Hakimi and his team are. Why? Because it serves as a mechanism that unlocks endless possibilities, denotes liberation and knowledge, and vows to open up the doors to new beginnings – an initiation of sorts.
"That's why I got into real estate because buying a house is as personal as it gets," explains Hakimi. "I knew that I could help my clients successfully navigate the complexities of the real estate purchasing/selling process. With my dedication, they can focus on what's important; finding their dream home or investing their hard-earned money profitably and securely."
With a win-win attitude and a heart-felt reputation, it wasn't long before the Iranian-born broker was ranked in the top 10% of all realtors in Greater Vancouver. Apart from being listed as one of the top 10 realtors on social media, Hakimi is also a RE/MAX Chairman's Award member. Since starting his career with RE/MAX in 2017, his positive, consistent growth has only increased, landing him in the top 100 RE/MAX agents in Western Canada alone.
Right now, you may be thinking, "all that in just over four years? But how?" – the answer can be found swelling in the depths of the digital universe, where giving back to the community and broader world changed his life forever.
When the pandemic pressed pause on society, Hakimi noticed how everybody in the real estate market slowed down, too, with many realtors losing faith in their business. "A lot of realtors were going on vacation because they didn't have business coming in but what they didn't realize is that there was so much opportunity to grow," says Hakimi.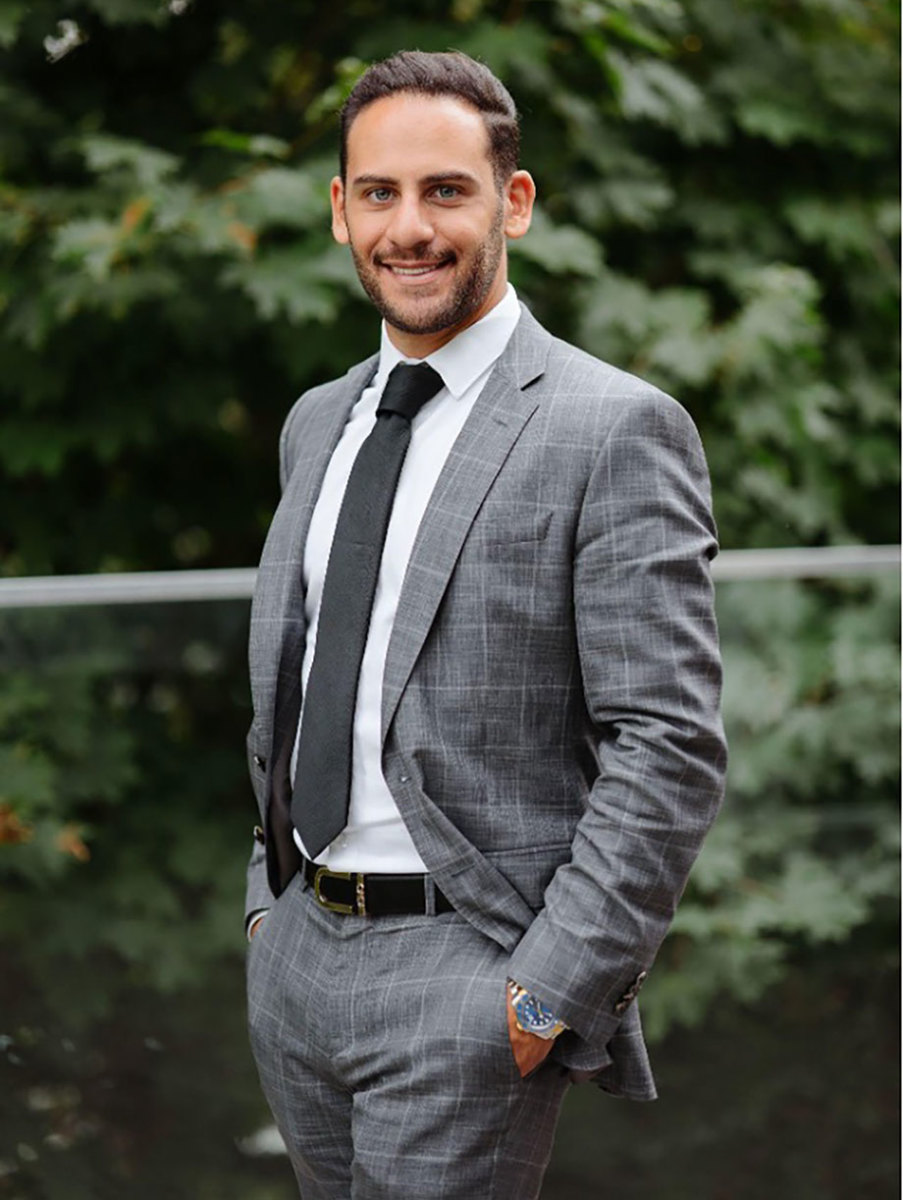 And boy, did his business boom.
While most other realtors in Vancouver utilized dated marketing methods, Hakimi continued to evolve with the modern digital times. By adapting to the ever-changing market, the top real estate agent stepped ahead of other experts in the industry by devoting all his time to improving his marketing skills – online.
The evidence is evident. From social media to popular websites, he uses various online streams to reach a wider audience of buyers. Today Hakimi utilizes social media's power in marketing to help others understand real estate personally by sharing his point of view or giving valuable suggestions and advice.
From this moment on, his golden key locked in trust and security with the surrounding community.
But it didn't end there. The top social media realtor enthusiast and his team also used Google's services to boost their marketing strategies further – leading him to become one of Google's top-ranked realtors in Vancouver. Besides being a strong negotiator and good at reasoning with people, his consistency in success is even pushing Hakimi into new exciting upcoming digital realms like Web 3.0.
"Soon, we will be diving into very futuristic marketing avenues that are only being used by the top 1% of companies across the world today," explains Hakimi's marketing manager, Ali Sabet. "There are so many innovative ways to connect with new clients who need Hakimi's service and we're just getting started."
In fact, you can't go anywhere without seeing Navid Hakimi. From boss advertisements to bus stops in or outside the city to social media and now beyond. Thanks to his strong beliefs in guarding the best interests of his clients, deep presence on social media, and innovative approach to marketing and real estate, it's no wonder his career launched to the top of the charts.
To tap further into the digital era, Hakimi and his dedicated marketing team are launching their soon-to-be podcast. Entitled Top Producers Podcast, the idea is to host every episode with various field experts and more.
So, if you are ready to buy or sell into your next chapter or are dying to invest in something new, then take the next step toward success with someone who values your expectations to the highest degree.
Follow Navid Hakimi, the top real estate agent, realtor, and producer in Vancouver, on his social media sites, listen out for their upcoming podcast, or reach out to learn all about the real estate opportunities waiting near you.
For access to exclusive gear videos, celebrity interviews, and more, subscribe on YouTube!