Written in partnership with Tom White
Nicky Gathrite, who co-founded Unruly Agency when he was 28, is now one of the major powerhouses in influencer marketing globally. Unruly empowers creators to become their own brand as opposed to being just a face of someone else's. An African American co-founder, Gathrite helped bootstrap Unruly from nothing to now working with talent like Harry Jowsey, Tana Mongeau and Chase Demoor who post their 7 and 8 figure top earner trophies with the company on instagram. He and his partner and co-founder Tara Electra have never taken any outside money but still managed to build Unruly to what it is today.
Nicky also came from humble beginnings. He grew up in Riverside California with his mother Tracy providing for himself, his brother, father, and grandpa, all on a paralegal salary. "My mom is a real-life superhero, I still don't know how she was able to provide for four men, always made sure we got to all of our sports practices and always had presents on Christmas. She showed me from a young age that when there is a will, there is a way." Nicky utilized the determination instilled in him from his mother to earn a full ride scholarship to play division 1 football to the University of Texas at El Paso (UTEP). His skills and leadership were instrumental in helping the team qualify for bowl games and achieving one of the best seasons in program history. Aside from being one of the star players, he graduated on the dean's list with a bachelor's degree in communications and health science.
Despite his achievements on the field, his childhood dream of playing professionally was cut short after tearing his ACL after he graduated while preparing for his professional debut. "It's important through tough times to look for solutions rather than focusing on the problems no matter how catastrophic they may be," Nicky says. His relentless perseverance was then shown without skipping a beat, as he moved to Orange County California to start his own businesses in wealth management. His primary clients were athletes because he knew so many from his experience in sports and wanted to help them maximize their wealth because so many athletes lose it all after their career is done. "My professional sports career ended before it got started, and thankfully I was able to find a backup plan. But I knew so many athletes that weren't so lucky, so I wanted to be the advocate for them to maximize the money they were making and have a plan to succeed when sports were done." Nicky became one of the top 50 financial advisors in the nation at his firm in just the first year. Being so young in the field of wealth management he needed to find creative ways to acquire clients, so he used his network but also took to social media. "I could only cold call so many people per day, but with social media I could reach thousands, it only made sense," Gathrite says. The strategy of utilizing social media to broadcast his services helped Nicky acquire more than 100 client contracts his first year in the wealth management space. And by his second-year people not only asked for financial advice but started to ask for advice on social media, and this is where the door to influencer marketing began to open.
"Social media is fun, so when clients asked me to help them with it, I was excited. And the more people I helped with social media, the more people asked me for help," Gathrite explained. It eventually got to a point where Nicky had to make a decision because he didn't have the time to do both wealth management and social media marketing. Although it was a leap of faith, he decided to leave his wealth management career and go full on social media marketing. He moved to LA and started building a rolodex of clients that included lots of up-and-coming companies, but within two years worked his way up to work with large companies like Lion Credit Card, Triller, and Tropical Oasis.
Although he did a lot on his own it wasn't until a random meeting at the W hotel in Hollywood with his now partner Tara was the powerhouse of Unruly Agency born. They both had success in marketing with influencers alone but after talking with each other for 30 minutes decided they should start a new company together. "That was the first one on one meeting we had together, although I knew her from being around in LA in the same field, we never talked one on one. The vibes were just high. It just felt right so without hesitation, we shook hands and said let's go 50/50 on a new company, and within 24 hours we came up with the name Unruly and the rest was history," Nicky explained. Within two weeks they had 10 new clients signed to Unruly, and a few weeks later covid hit. Thankfully for Nicky and Tara their business was online so covid just helped amplify everything they were doing because people had nothing but social media to focus on. Unruly came up on every major agency's radar and now going on their third-year anniversary, they have shown they are a major player and here to stay.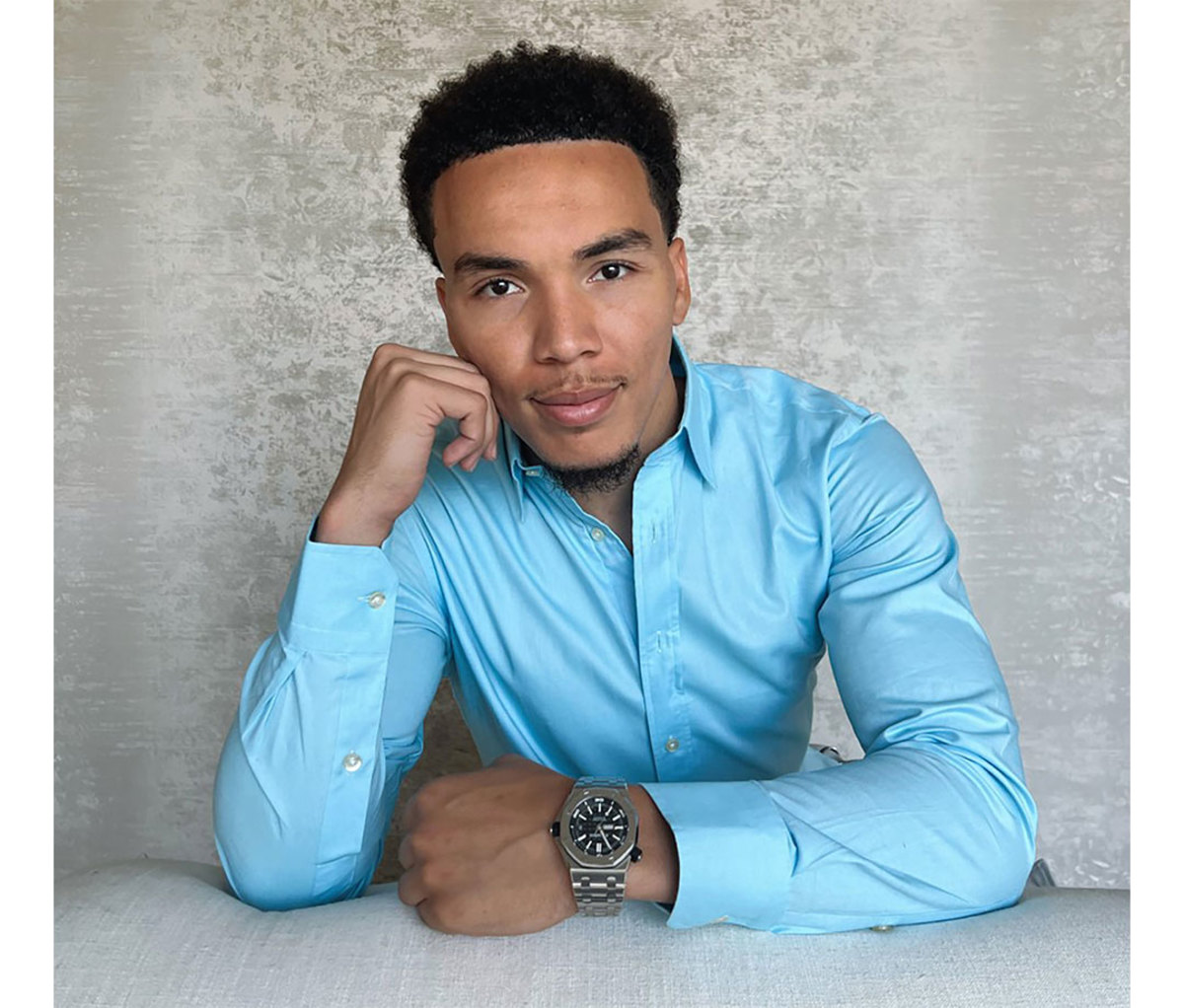 Influencer marketing has become the increasingly primary strategy for modern brands to build awareness and customers. Marketers are expected to spend over $16 billion on influencers and their brand campaigns, and that's just this year. Although there are lots of influencers on social media, it can sometimes feel like throwing darts in the dark for brands to find influencers that convert to actual sales for their brand. "I help weed through the fluff and fake followers and find the right influencers for their campaigns that will not only compliment the brand's image but convert to sales as well," Nicky says.
Additionally, on the influencer side of things, due to it being such a competitive market with thousands of influencers competing for the spotlight, it can be problematic for influencers to find ways to stand out amongst the crowd. "Strategically showcasing who they really are behind the pretty pictures and providing value to their followers will always be the best way to build and maintain loyal fans," he says. Nicky helps influencers do this in many different ways. Some provide value through teaching their audience, this can be through a specific trade or niche like cooking, fitness, dancing etc. Some of their influencers provide value through entertainment through mini shows on their channels competing in random games with other influencers. And last is through tiered VIP clubs where top fans have access to more exclusive. Nicky and Unruly bring value to the creators by helping them create the content with their production team and most importantly give them the game plan to help the creator monetize their content. "Most influencers have taken years to build up an incredible following but aren't quite sure how to monetize it, and that's where we come in," Nicky says.
Unruly Agency now has nearly 100 employees and currently works with some of the biggest names in the world of Instagram modeling including Sara Underwood, Jessica Killings, Stefanie Gurzanski, Tina Louise, Lauren Blake, Casey Boonstra and Janet Guzman to name a few. Nicky's popularity on Instagram has grown tremendously in recent times. With more than 800,000 followers of his own, Nicky has a reputation for excellence that has created hundreds of jobs and generated millions for the models he works with.
Outside of working with influencers, some people know Nicky from winning the MTV show "Fear Factor," a reality TV show where people take on challenges to overcome their fears. He also plays in some of the most competitive non-professional basketball leagues.
Gathrite is also a part of other successful companies like Koia, Kreatures of Habit, and Hoo.be to name a few.  He utilizes state of the art marketing strategies to help bring awareness to all of the companies he is a part of and is what sets himself apart from the typical investor or partner.
For access to exclusive gear videos, celebrity interviews, and more, subscribe on YouTube!