Written in partnership with Nick Whithers
There was a time in not-so-distant history when having a tattoo, or even sometimes just the rumor of one was a surefire guarantee against ever being offered a proper job. Tattooed individuals were once unfairly viewed as troublemakers, unsavory characters, and citizens of ill repute, even criminals to be universally reviled for bearing 'the mark.'
What society refused for so long to accept about tattoos is what Mikhail Andersson has spent his career proving: tattoos are and have always been wearable art. Andersson has accomplished much more than this fact's complete, proven theorem. He has elevated tattooing to the level of any classical painting one might find within the walls of any curated gallery in the world.
Andersson boasts a background in graphic design that has helped him hone his steady way with shapes, composition, and color. He demonstrated the dexterity and discipline to freelance in the pre-internet landscape when projects were only to be unearthed via the concerted trawling of a precious few random websites and forums that posted such jobs to the public.
With an early gig doing graphics for a friend's logistics company affording him a comfortable career start, Andersson was not initially planning or expecting to segue into skin art. A bout of illness that unexpectedly handed him a contemplative month in the hospital and a small group of tattoo artist friends he had met just before that period coalesced in his convalescing mind during this time as a doorway to the creative freedom he craved.
Taking a leap of impassioned faith spurred on by an unshakeable drive to learn a craft that fascinated him but in which he had zero prior experience, Andersson threw himself into volunteering to clean and help out around tattoo studios in exchange for being allowed to actively observe, learn, and study what the artists there could share with him.
It proved both an informative and austere time for him in equal measure. "I went for a long time without money," he shares. "I was pretty broke. I had to sleep on an air mattress and eat only canned tuna with bread because when you apprentice in tattoos, you will not make any money if you don't have clients. But my mind was focused, and I wanted to do it."
Facing first-timer challenges like this with the calm, committed collection was a running theme in Andersson's development as a tattoo artist and continues throughout every aspect of his now-expert ability level. The first tattoo he gave was the symbol of tranquility to a willing friend who believed in his budding propensities enough to cajole him into taking that first fateful jab (all puns intended).
Still proud of that first foray for its clean lines all these years later, Andersson has become a noted master of 3D shape, stunning depth, and hypervivid colors. His drawing style reflects and recommends his do-it-by-hand backstory and is easily distinguishable from artists who have only ever created art via digital devices. Despite all of his evident reverence and appreciation for the timeless heritage behind his chosen art, it must be said that a Mikhail Andersson tattoo is unlike any other and often has to be seen to be believed.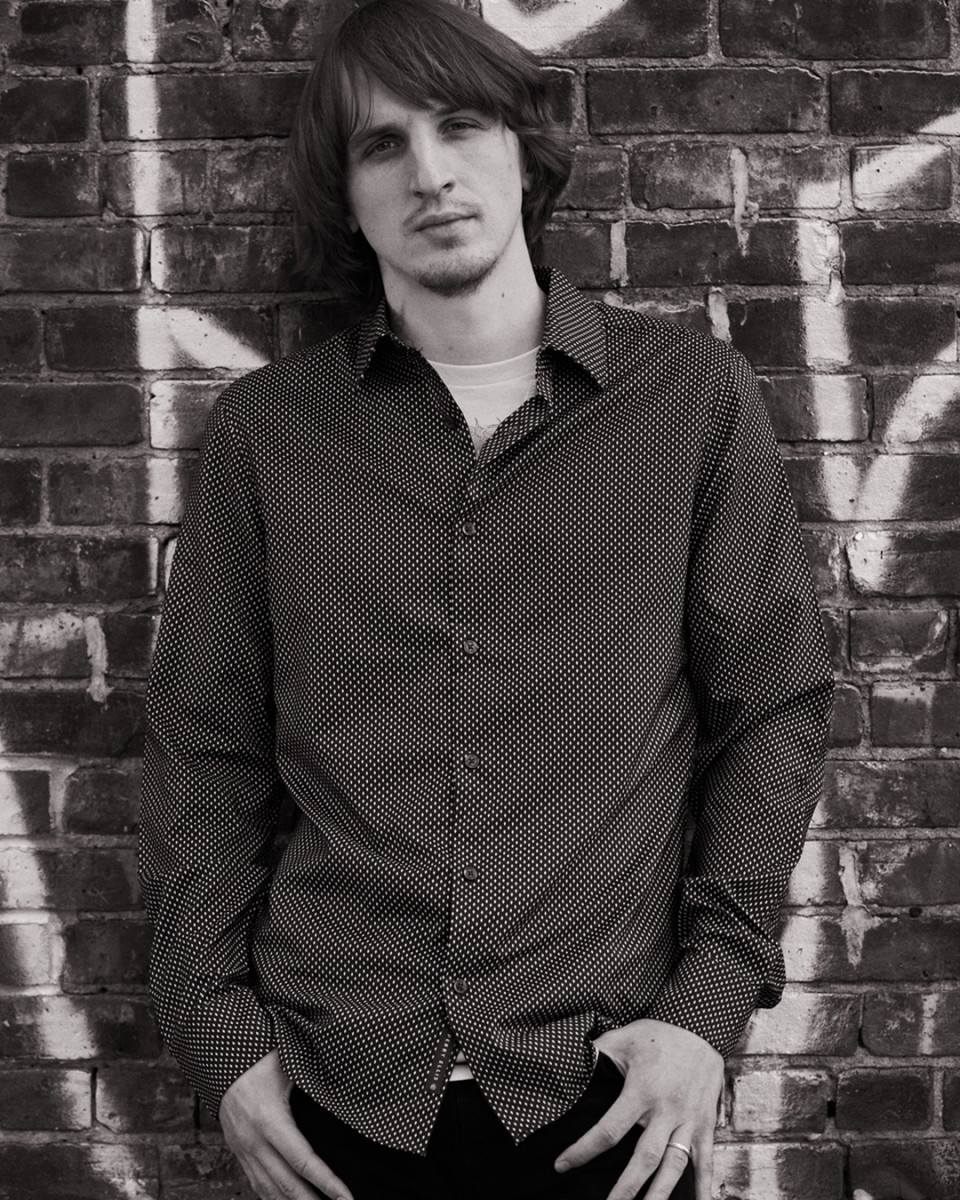 In the early days of his business, there needed to be social media to help artists such as himself with advertising. The ink art had to speak for itself, and loudly, on its travelling canvasses, Andersson says his starter years were filled with appointments set up via texts and emails from people who had seen his work on someone at the beach, at church, or in the gym. Once he had saved enough to buy a camera, laptop, and website, his business went through the roof, and he was well and truly on his way to becoming what he is now: one of New York's most sought-after. He saluted dermis decorators within his highly cavalier industry.
Andersson views himself as a perennial and eager student of his craft. When asked for advice to those wishing to follow in his career footsteps, he immediately offers a sage insight about being willing to learn and improve. "Along the line, when you are a tattoo artist, you need to be around many people and grow with them because you will not see your mistakes. You are only going to grow around people who are educated and want to know more—learning new techniques, design and going to conventions."
Applying this admirably judicious and discovery-based attitude to the hugely successful building up of his shop and a host of high-end clientele at First Class Tattoos has meant that Andersson has helped shift away from stereotypes that once defined the public's perception of tattoos. Andersson always understood tattoos to be highly personal, deeply symbolic, and even many times, memorial in nature. For these reasons and many others, he grasped and wished to amplify their sanctity to their owners fully.
Tattooing is now enjoying a Golden Age of acceptance, popularity, and celebration, with even the parlors themselves parading unique aspects of character, design, and intuitive representation. Andersson sees this as the world rightly catching up with what tattooed individuals have always known about their beloved ink: this story is valuable.
"When I see someone with a tattoo," he says, "I see that they stayed for many hours of pain and investment. When I see someone with a body suit or back piece, I see the sacrifice and time, how much thought they put into it, and how much money they spent. It is almost a different person to me than someone who doesn't have it. It's a journey."
For access to exclusive gear videos, celebrity interviews, and more, subscribe on YouTube!