MIT scientists gave all the feels to AI by making them watch one of the saddest movie scenes ever created: the opening scene of Pixar's Up.
In a blog post with consulting firm McKinsey & Company, a group from the school's Media Lab announced that it had successfully taught AI how to manipulate emotion. The current goal for the technology would be AI that can aid in writing and creating emotional stories. Screenwriters' jobs are safe… for now. To reach this goal, the researchers first had to teach the robots emotions so they will eventually be able to manipulate them. To do this they showed the machines "thousands" of films in an effort to get them to be able to trace the emotional ups and downs, effectively training them to do the same in the future.
One scene, the 12-minute tearjerking opening of Up, was shown to the AI and the graph below shows positive and negative emotions registered throughout.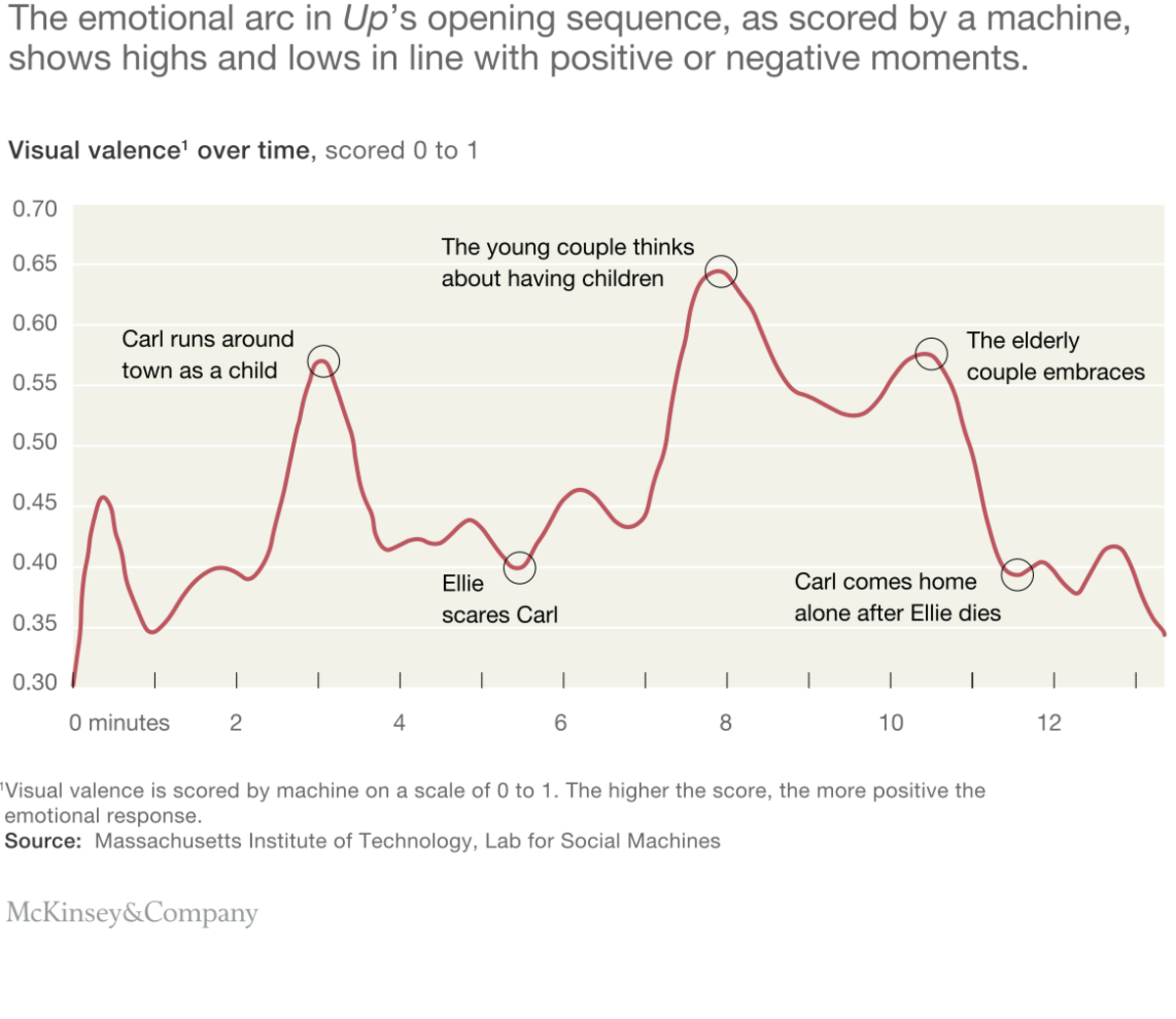 Eventually, AI would be able to create emotional stories on their own. Now, the scientists want the technology used in conjunction with creators, "to enhance [the work of film writers] by providing insights that increase a story's emotional pull—for instance, identifying a musical score or visual image that helps engender feelings of hope," according to the blog post.
For access to exclusive gear videos, celebrity interviews, and more, subscribe on YouTube!