HBO is ready to go big in 2019. Following a very cryptic Game of Thrones teaser trailer that hinted at the battle between fire and ice, HBO has revealed the first real footage of Season 8—the final season—of the worldwide smash as part of their 2019 preview trailer.
UPDATE: A new trailer for Game of Thrones Season 8 has been released, showing the Starks as they prepare to go fight against the White Walkers:
90 days, 23 hours, 55 min, 27 seconds pic.twitter.com/ZxaPAmwf36

— HBO (@HBO) January 14, 2019
While the preview trailer footage is very short at just about five seconds, it's still pretty badass. The scene shows Daenerys (Emilia Clarke) arriving at Winterfell with Jon Snow (Kit Harington) and meeting Jon's sister Sansa Stark (Sophie Turner) for the first time. In Season 7, Jon allied with Daenerys to fight against the oncoming White Walker threat, but it's not clear if Sansa will be totally on board for that alliance—at least at first.
Along with Game of Thrones, the trailer shows off footage from a number of 2019 HBO shows, including Season 3 of True Detective, Season 2 of Big Little Lies, as well as glimpses of the new series Watchmen from Damon Lindelof (Lost, The Leftovers) and Euphoria, which stars Zendaya (Spider-Man: Far From Home) and is an adaptation of the Israeli series of the same name.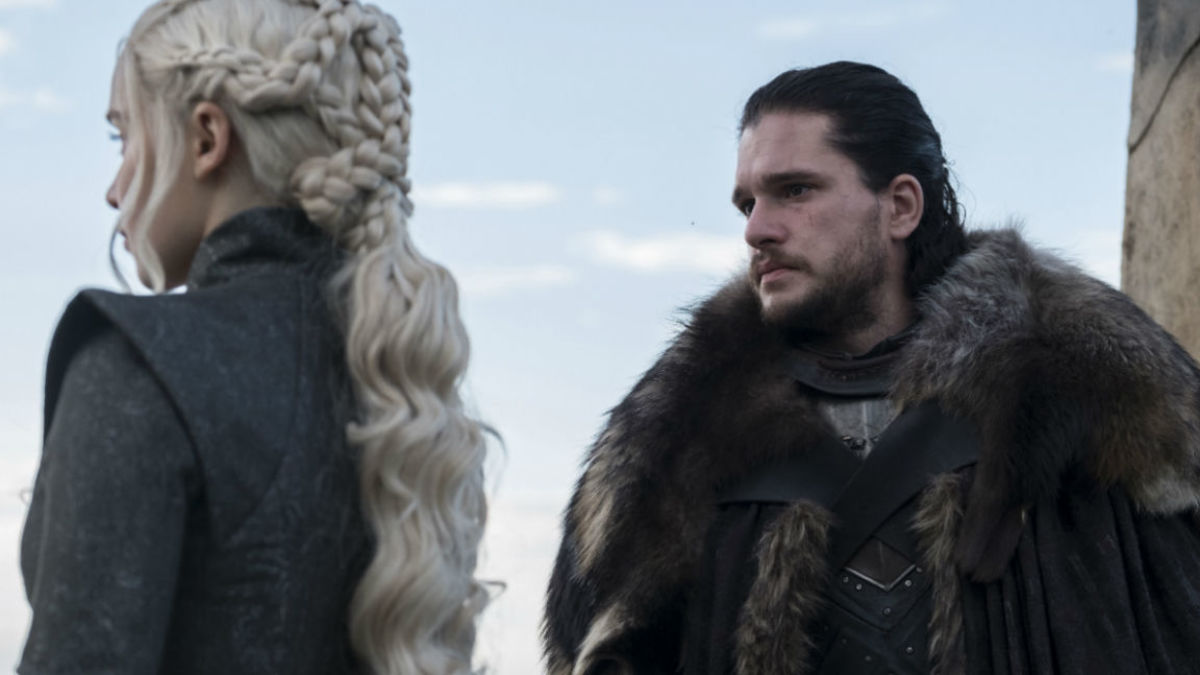 HBO also teased new seasons from shows like Barry with Bill Hader, Ballers with Dwayne "The Rock" Johnson, as well as Succession, Silicon Valley, The Deuce, and Big Little Lies. Here's the trailer:
Game of Thrones Season 8 will premiere in April 2019.
For access to exclusive gear videos, celebrity interviews, and more, subscribe on YouTube!