Getting around New York City is about to get a whole lot easier for Chase customers. All you need to do is just tap to pay with your card. Chase and Visa have brought new technology to public transportation, giving people the ability to use the subway and ride the bus by simply tapping your Visa contactless card, meaning you'll no longer have to wait in line to purchase a card or load a new transit card to ride.
That means when you're in one of those tough situations where you have to rush to the train, or if you're running late to work, you can now just tap to pay with your Chase Visa card to get on. The program officially started on May 31 on subway stations along the 4/5/6 lines between the Grand Central-42nd St. station and the Atlantic Ave-Barclays Center station, as well as on all Staten Island buses. Eventually there will be tap to pay contactless payments systems on all New York City subway lines and bus routes.
To help kick off the program, Chase and Visa held and event at "The Visa Tap Room", where it showed off how the contactless payment technology works for tap to pay on the subway, on vending machines, and for ordering drinks. New York Giants stars Eli Manning and Sterling Shepard, model Chanel Iman, and singer Liam Payne all came to try out the new tech, with Payne putting on a special performance at the Union Square.
Having both lived in the New York area for a while, both Manning and Shepard spoke about how using tap to pay makes things a lot easier, especially when you're out with your family. "We live a pretty fast-paced life and we have the baby now too, so it can be tough to have to go through the whole thing every time," Shepard said. "It's so fast and easy to just whip out your card and tap to pay. It's kind of fun, too."
Shepard and Iman got to check out the tap to pay tech at the event, quick-paying at the subway turnstile and using a vending machine with just a tap of the card. "You get to see how advanced the technology is getting and how easy it makes things for your everyday life," Shepard said. "It really is awesome to be able to tap-and-go, it makes things 10x easier and it's simple to use."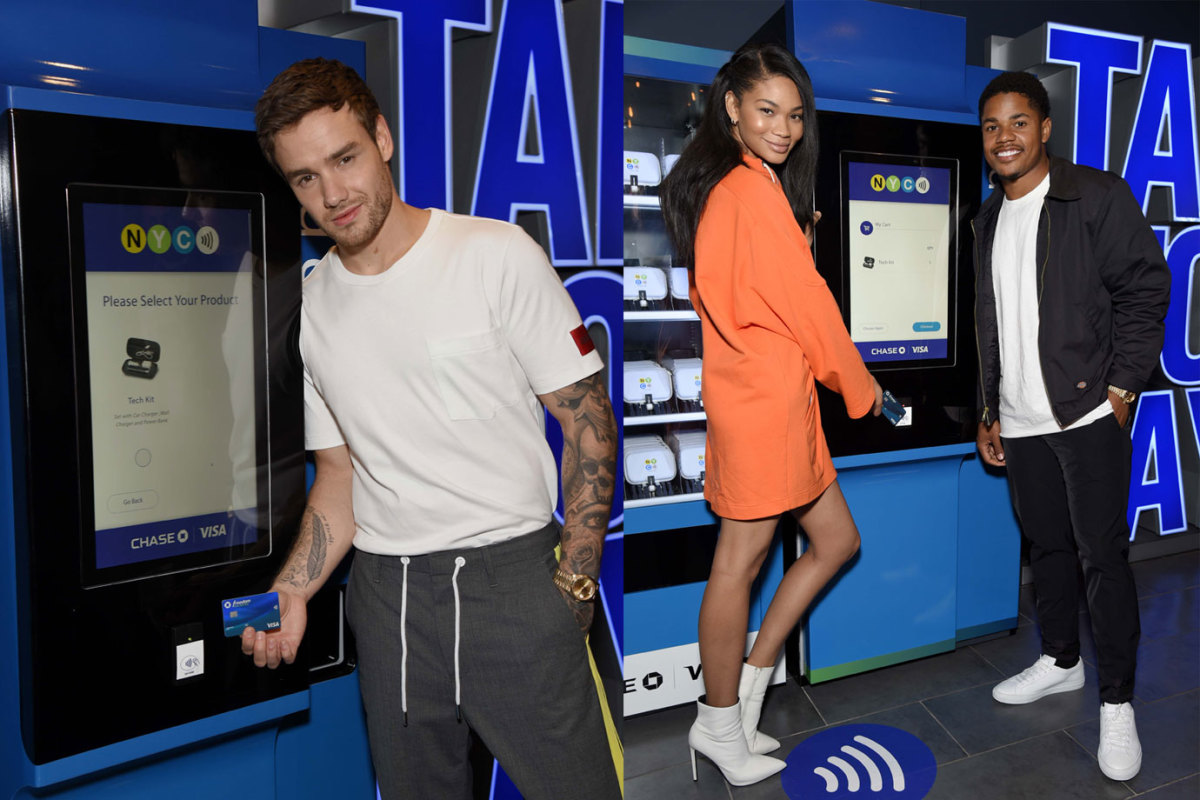 Manning previously got to show off how the tap to pay works on a vending machine and at the store in a commercial with teammate Saquon Barkley, and he was at the event to take a look at more of the tech, including how it works for the subway. Like Shepard, Manning felt that the new tech will be valuable to people in New York City as they get around easier.
"The new technology is so useful going around the subways and mass transit, the tap to pay makes getting around so much easier for all the people in the city," Manning said. "When I'm at a store and I have the four kids running around, you can just tap it and pay and it makes things so much easier. It's faster and more convenient in so many different ways. It makes checkout a lot smoother and getting around the city is now even easier for people."
If you think I'm fast on the field, check out these payment moves w/ @Visa #Ad pic.twitter.com/kGEW9N5Nox

— Saquon Barkley (@saquon) November 29, 2018
The new program also will give riders some things they've been hoping to get for a long time. Visa did a survey recently that found that among more than 1,000 New Yorkers who take public transportation, over 80-percent said they have had trouble getting their transit card to work at the turnstile at some point. 66-percent of the people said that they have left or forgotten funds on a transit card. Soon enough, people will be able to use their Chase Visa contactless cards or mobile device to tap and pay throughout the system.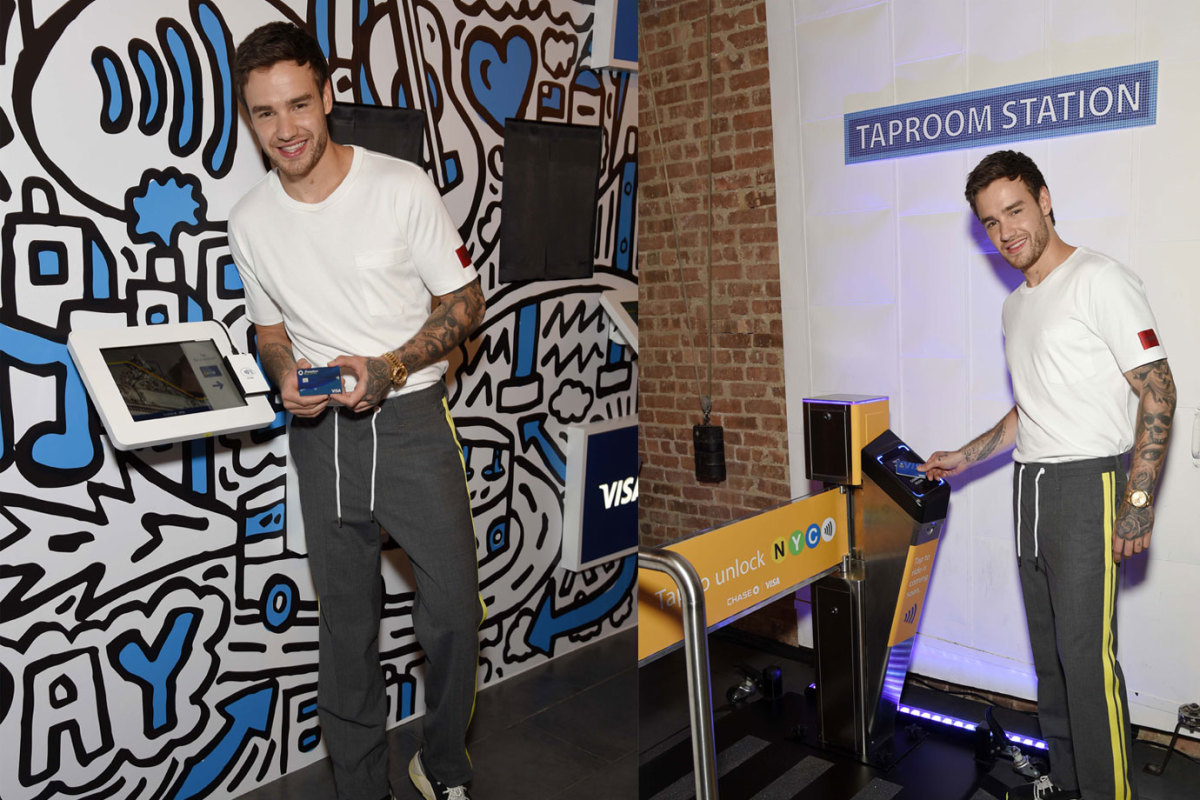 "Customers have been quick to adopt tap to pay and we've already seen it exceeding digital wallet use for customers who have contactless cards," said Abeer Bhatia, president of Card Marketing, Pricing and Innovation at Chase, said in a press release. "Now they will be able to tap to pay for their daily transit needs, and experience how quick and easy it is to checkout thanks to contactless cards."
Chase customers can learn more and request a new contactless card by visiting TaptoRideNYC.com.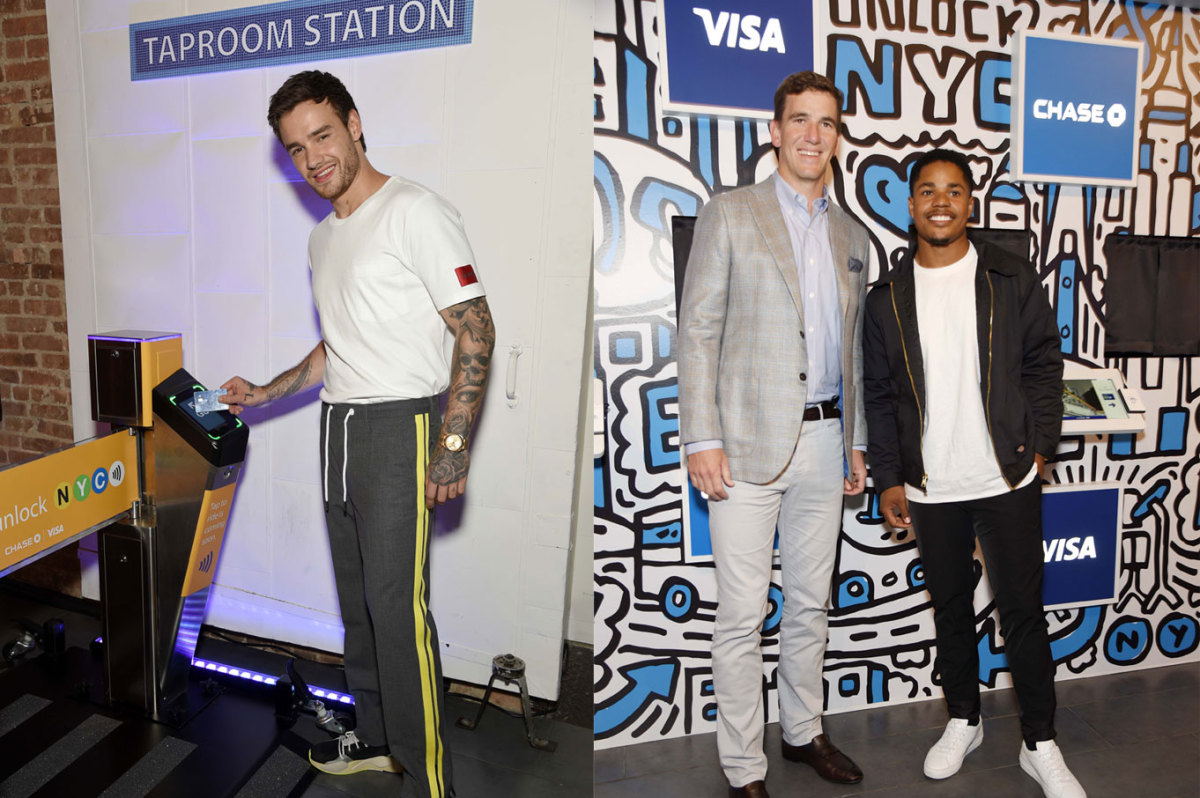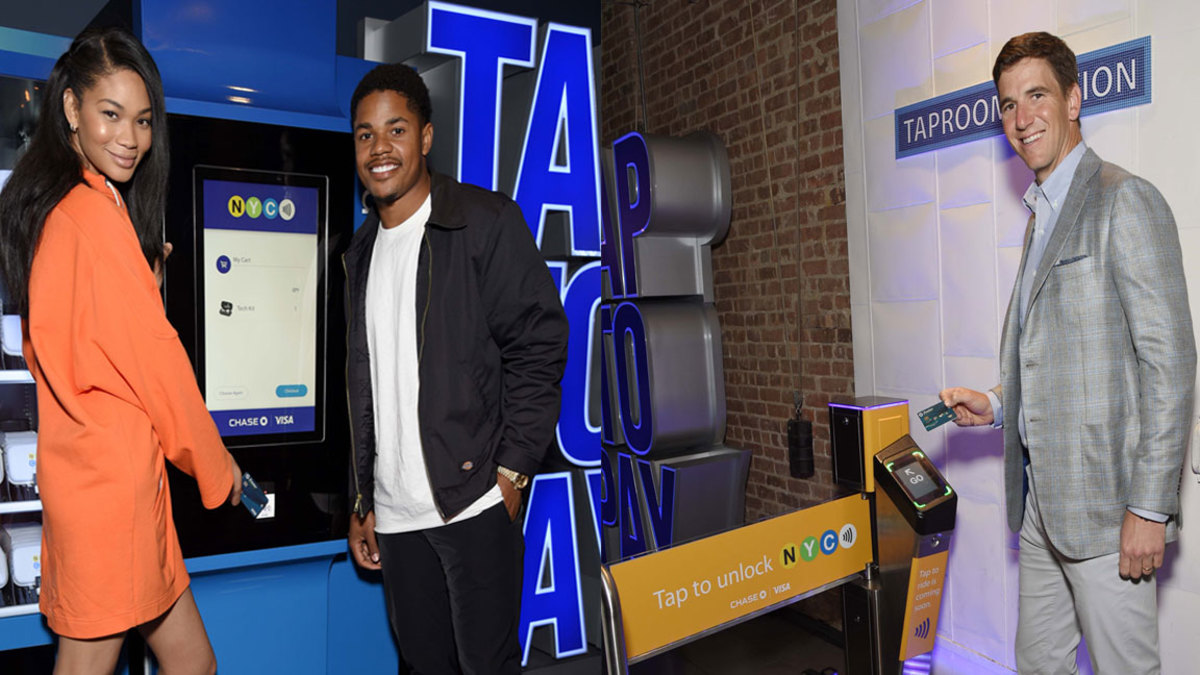 For access to exclusive gear videos, celebrity interviews, and more, subscribe on YouTube!