After taking the NFL by storm and winning the 2018-19 MVP Award, Kansas City Chiefs quarterback Patrick Mahomes has hit another football milestone: He's the new cover star of Madden NFL 20.
Making the cover fulfills a lifelong dream for Mahomes, who used to play Madden when he was younger against his father, former pro baseball player Pat Mahomes. In making the cover of Madden, Mahomes follows in the footsteps of numerous NFL stars, including Brett Favre, Michael Vick, Drew Brees, Tom Brady, Odell Beckham, and Rob Gronkowski.
"It's surreal to be on the cover," Mahomes told Men's Journal. "I never expected it this early in my career, it was always a dream of mine. When you look at guys that have been on the cover like Mike Vick and Tom Brady, iconic guys in this league, it really is a special thing to me."
The latest version of Madden has a number of new features, the most notable being the Face of the Franchise mode, which allows players to create a quarterback and take him through the entire draft process, including playing in the the College Football National Championship playoffs, experiencing the NFL Combine, and getting drafted into the NFL. Mahomes, as a QB himself, provided feedback to the creators of the game as that part was being developed. The game also includes the Superstar X-Factor, which is new abilities progression system that reveals special abilities for certain NFL stars when certain objectives are reached in games. For more info on pre-ordering Madden NFL 20, check here. Plus, check out more details on the Madden NFL 20 new features, check here.
Men's Journal caught up with Mahomes to speak about landing the Madden NFL 20 cover, winning the MVP award, and how he trains to dominate the gridiron.
What was your experience like being selected for the cover and giving input to the game?
Patrick Mahomes: It's been an awesome experience from the beginning. It's an incredible honor to be on the cover and being able to see what goes into the process of making the game and how hard these guys are working to make it the most realistic they can. All the different modes for people, like Face of the Franchise, it's going to be a special game that I think people are going to be excited to play.
What's the new Face of the Franchise mode like?
Face of the Franchise mode takes you through the whole draft process as a quarterback, going through what it takes to get drafted. I think people will really love it. It starts off in college and you get to play with your college football team, they have a lot of teams from the College Football Playoff and top teams like that. Then you go through the draft process, you end up going to the combine and going to draft meetings and experience what a QB experiences when they're trying to get drafted to a franchise, and you get to walk the stage and into the NFL.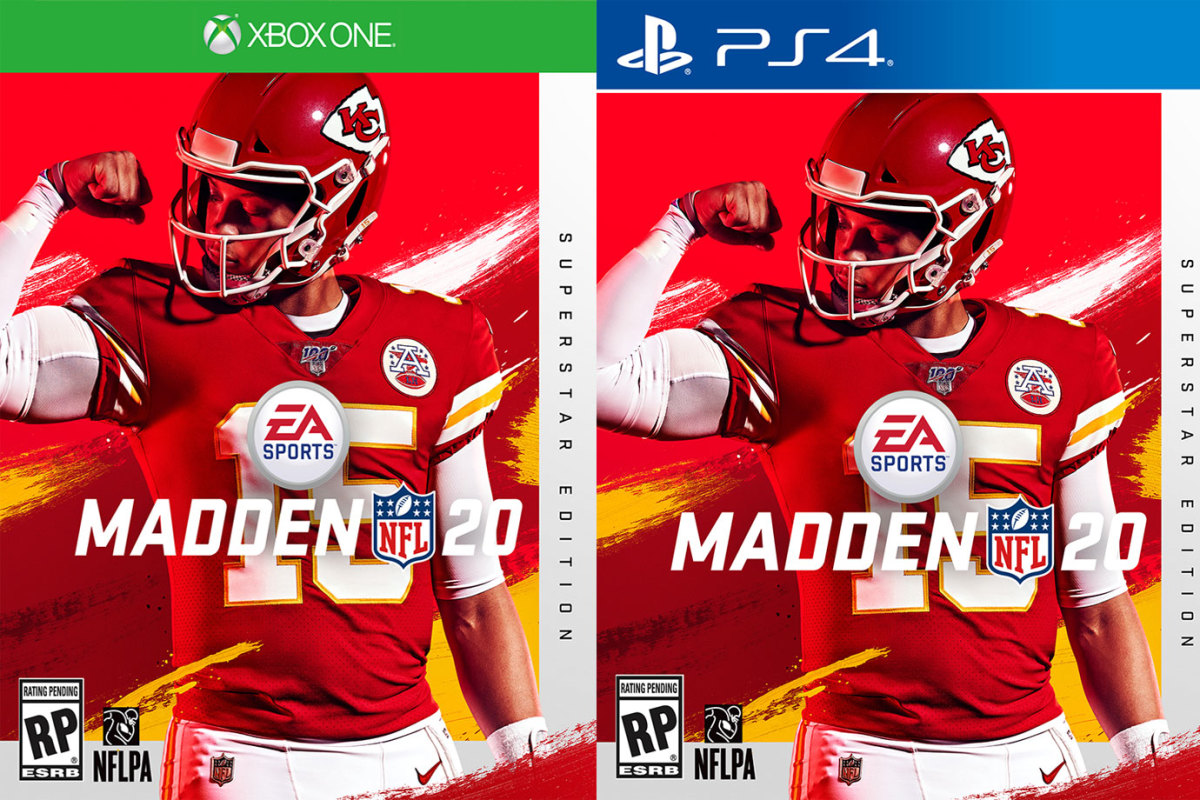 Your college, Texas Tech, was included in the new mode. What was it like getting them in there for you?
It was big time for me having the Red Raiders in there. It's cool to have your own alma matter in there and as a team you can play with. I was very excited when they told me that because, of course, I went there, but also because sometimes they don't get included in these big name things.
When you played Madden in the past, what quarterbacks did you enjoy playing with? 
When I was younger I played Madden with Michael Vick a lot, he was just unstoppable in that game. He went out there, couldn't stop him from running and throwing. Randy Moss was dominant back then, my dad used to crush me with Moss and Daunte Culpepper, he made me cry a few times. As I got older, I'd bounce around, play with Aaron Rodgers, Big Ben, and those other great guys.
What quarterbacks to you try to emulate with your game on the field?
In real life, the guys I've modeled my game after, there's Brett Favre and the passion he plays with and how he leaves everything out there each time he plays. Aaron Rodgers and how he's able to move around and make all the throws. Even guys like Matthew Stafford, he throws from a lot of different arm angles and I've tried to utilize all the strengths from these guys and make them my own.
Last season your Madden rating started off low and then made a record jump for the game. How did that feel for you?
It was pretty cool. I started off at a 77, which was lower than I expected, but at the same time it was awesome to see it grow into the mid-90s as the season went on and get better and better as I played better during the season. Hopefully I can take it to 100 and become the first guy to have the 100 rating from Madden.
What are your favorite workouts to do when you're training?
The stuff that I've utilized the most the last few years is finding different core stability and arm care workouts that I didn't do when I was younger in my career. I do a lot of different mobility stuff where I'm put in weird situations with my trainer Bobby Stroupe, he'll put me in awkward positions and build strength there, because I throw from so many different positions and awkward positions on the football field and that has helped me improve accuracy from all these different arm positions and angles that I throw from. By practicing those and getting stronger in those awkward spots, it helps me when things break down on the field and they happen in real time.
What's your favorite lift that you like to do in the gym?
My favorite lift and lower body workout is deadlifts. I don't know why exactly and I don't get to do them all the time, but they build explosiveness. That's the one lift I always try and get in at least once a week to help  build my strength and explosion.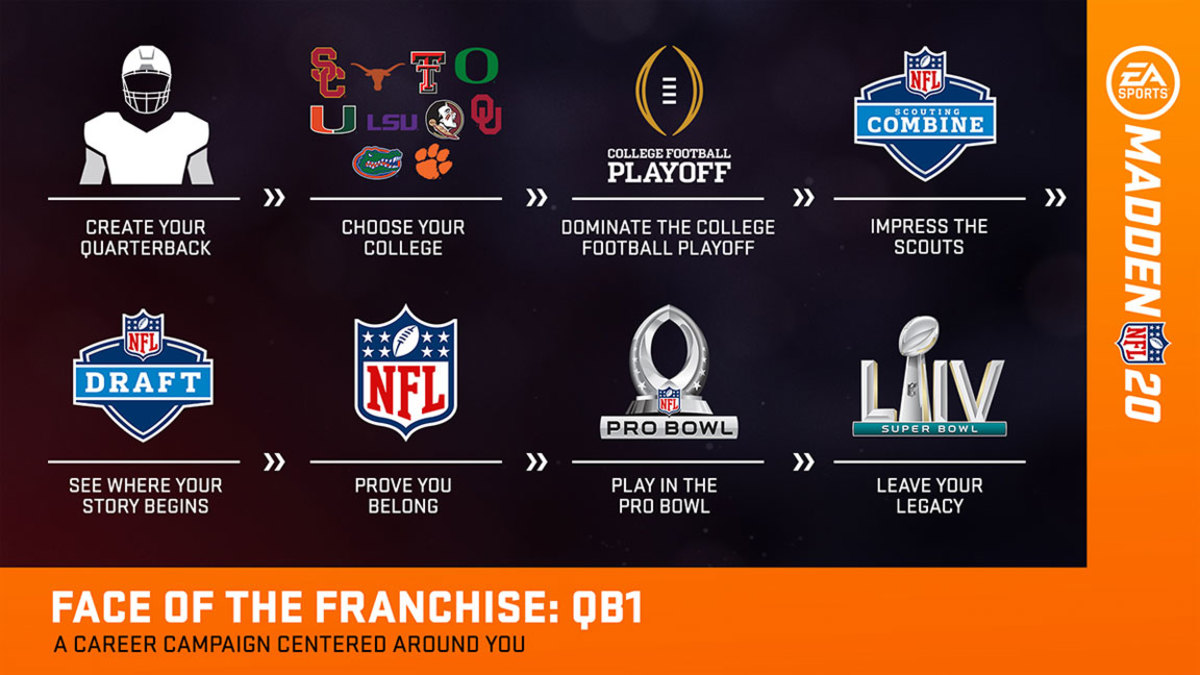 You're one of the fittest guys in the NFL. What's a Patrick Mahomes workout session like?
The great thing about where I work out at, there's a lot of NFL guys out there with me, so we're always working hard and always competing to see who can put the most weight up, the most force, or peak strength for whatever we're doing. Whether it's box jumps or the fastest time on whatever drill we're doing, that competition brings out greatness and that's a big thing for me when I'm working out, it's competing against somebody and pushes me harder.
What did you learn from your success last season and how are you bringing that into 2019?
We made a great run and did a lot of great things, but we didn't reach our goal of getting to the Super Bowl and winning it. So you get to learn from the mistakes you made in the last game of not starting off fast and not executing the game plan the right way from the beginning. And you learn from those experiences, and it adds fuel to the fire to get better each and everyday and try and come back and win that Super Bowl. It was exciting to win the MVP after the season we had, but we know we want to take that next step to the Super Bowl.
If you could face off against any NFL player in history, who would it be?
I would love to face off against Deion Sanders and see how lethal he was at cornerback. I've heard stories that guys wouldn't even throw his way because of how dominant he was at covering guys; it would be awesome to see that and go head-to-head with him.
For access to exclusive gear videos, celebrity interviews, and more, subscribe on YouTube!