Written in partnership with Luke Lintz 
Divorce is often considered to be one of the most stressful life events a person can go through, especially when there are children involved. The divorce by itself can take an exceptional toll on both mental and physical health as the people involved often experience intense feelings such as sadness, anger, exhaustion, frustration, confusion, and anxiety.
However, Anthony Bompiani adds that the situation is thousands of times worse when someone also must worry about what will happen to their child. Bompiani is a retired judge and family law attorney who gave up practicing law and his job on the bench to consult people around the world going through a divorce. He went through a divorce himself a few years ago, and that's when he realized how burdensome and taxing the divorce can be.
Bompiani speaks from personal experience, saying, "Divorce brings so much pain to a person. Even though my divorce did not go to court and did not need to be decided by a judge, it was still devastating. I lost a lot of weight, couldn't sleep, and developed some minor health problems in the process."
He was among the lucky ones who managed to settle things out of court, but there are countless people who must wage wars in courtrooms to gain access to their beloved children. According to the US Census Bureau child custody statistics, there are around 13 million custodial parents in the US with children under 21 years of age, and it's estimated that around 4% of those child custody cases were handled on the courtroom floor.
Bompiani explains that among all the nightmares that the divorce process brings, child custody battles can take an exceptional toll on the well-being of those involved. "You are already in the middle of this process, which is filled with pain, walking around on eggshells," he says. "When you add children to that equation, knowing that every decision you make from that moment can have a huge effect and have serious consequences on your kid, you start feeling trapped between a rock and a hard place."
With that in mind, Anthony Bompiani created a special program and support group through which he selflessly shares his knowledge and expertise needed to make the divorce and child custody battle as painless as possible. Bompiani says that the moment of enlightenment came when the dust finally settled. Given his law expertise and background in psychology, he was probably the most prepared person on Earth to go through the divorce process because he knew all the ins and outs. Still, he started thinking that if he had such a hard time navigating through the process with all that knowledge, it had to be even worse for other people.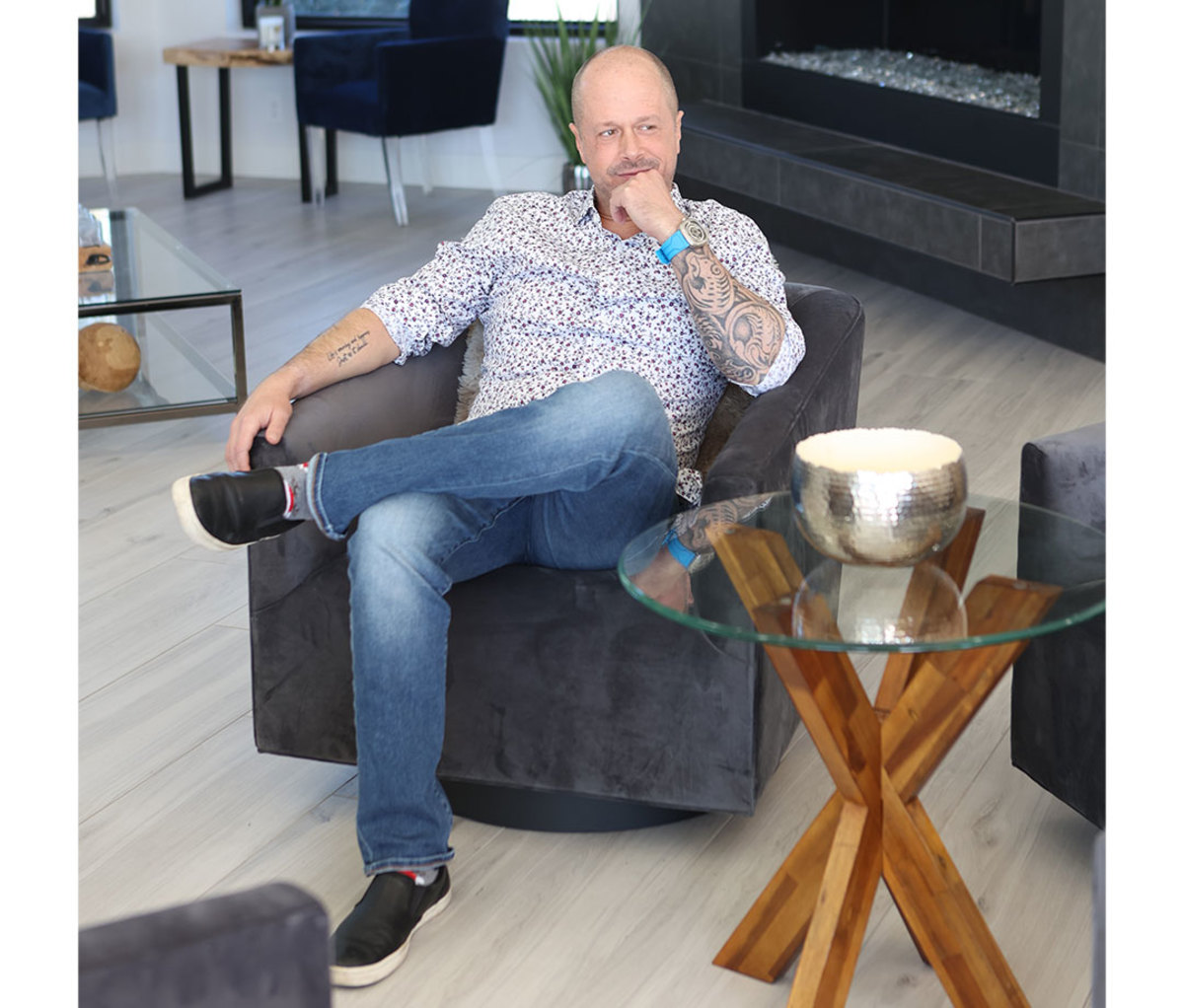 "I was thinking, 'Well, this is very difficult for me, and I know everything about the process.' So, I started thinking about what it's like for other people and how I can help. And not just that but also how I can help more people instead of just the people in my close area, in my hometown," he says. "That's why I started a free Facebook group and a website called morecustodytime.com in early 2019. The goal was to help and just give information to people going through divorce and child custody battles and find out what people needed help with."
Soon, he discovered that the biggest pain points were all of the stuff he is an expert in—addressing the court, preparing evidence, controlling one's mindset, communicating, negotiating, etc.—and that's what he based his programs on.
"My programs focus on four prongs, or what I like to call them, the four pillars of success. It's your mindset, communication, preparation of evidence, and persuasion and presentation," says Anthony Bompiani. He adds that people often say, "Oh, I'll just hire a lawyer!" but the lawyer is only half of the battle.
"A lawyer can't speak for you, and they can't testify for you. You still have to get on the stand. You still have to be subject to cross-examination from the other attorney," Bompiani says. "You still have to talk to your ex every day and co-parent. So, my programs help people with that part of the process, and with all of the stuff that they're going to need in addition to having an attorney."
Best of all, Bompiani's process is meant for people from all around the world. He explains that, at their core, child custody cases are universal, regardless of the law. "These cases are not law-based, per se, but based on human behavior and the four pillars," he says. "It's still a human being going through a divorce and a custody battle, and it's just as bad for us in the United States as it is for somebody in Australia. That's why my program works anywhere in the world."
For access to exclusive gear videos, celebrity interviews, and more, subscribe on YouTube!