Written in partnership with Ascend Agency.
In today's fast-changing world, the idea of working at a 9-5 job for 40 years is becoming more and more obsolete. We live in the age of global connectivity and information accessibility with vast opportunities to improve your life without sacrificing your soul. And the best part is that you don't necessarily need any complicated certifications or technology. Instead, you can take the knowledge and skills you already have and use them in a fulfilling and impactful career that's possible from any location in the world. Rob Dial is a mindset coach and business mentor, showing people how to do that successfully. Dial has helped many individuals overcome mental obstacles, break free from bad habits, live with more passion, and pursue what they're passionate about instead of just surviving life.
"If you are in a position you don't want to be in, you need to be more intentional than you have ever been," says Dial. "You need to realize that where your energy goes in your life is what determines your experiences in life." Dial's energy has attracted over 3.5M followers organically across social platforms and made his podcast, The Mindset Mentor, has over 100 million downloads and is  one of the top 100 podcasts worldwide. Dial is also the CEO and founder of the School for Online Coaches, a education platform dedicated to training and mentoring online coaches – from mindset coaches, to life coaches, to fitness coaches to relationship coaches. He has personally taught over 1,100 coaches, with their own unique abilities and skills, on how to build a successful online coaching or consulting business.
Why coaching, though? There are many reasons, but financial freedom and impact are top on the list for many of the people that he coaches. According to Dial, you don't need a degree or certification to become an excellent coach. Dial and his team help individuals take the knowledge they already have, turn it into a career, and earn an incredible income from it. However, the most rewarding aspect of it is that they can make a positive impact on people's lives every single day.
That means you can turn topics like nutrition, parenting, mindset, confidence, birth, or even death into a career you can grow while enjoying life at the same time. Dial started as a mindset coach making $60K his first year and quickly scaled to $750K by the 5th year. During that period, Dial and his girlfriend took a trip around the world and lived in 8 countries for one year while he worked on his phone and laptop and still made over $350K that year.
But how do you get to that place if you are just starting?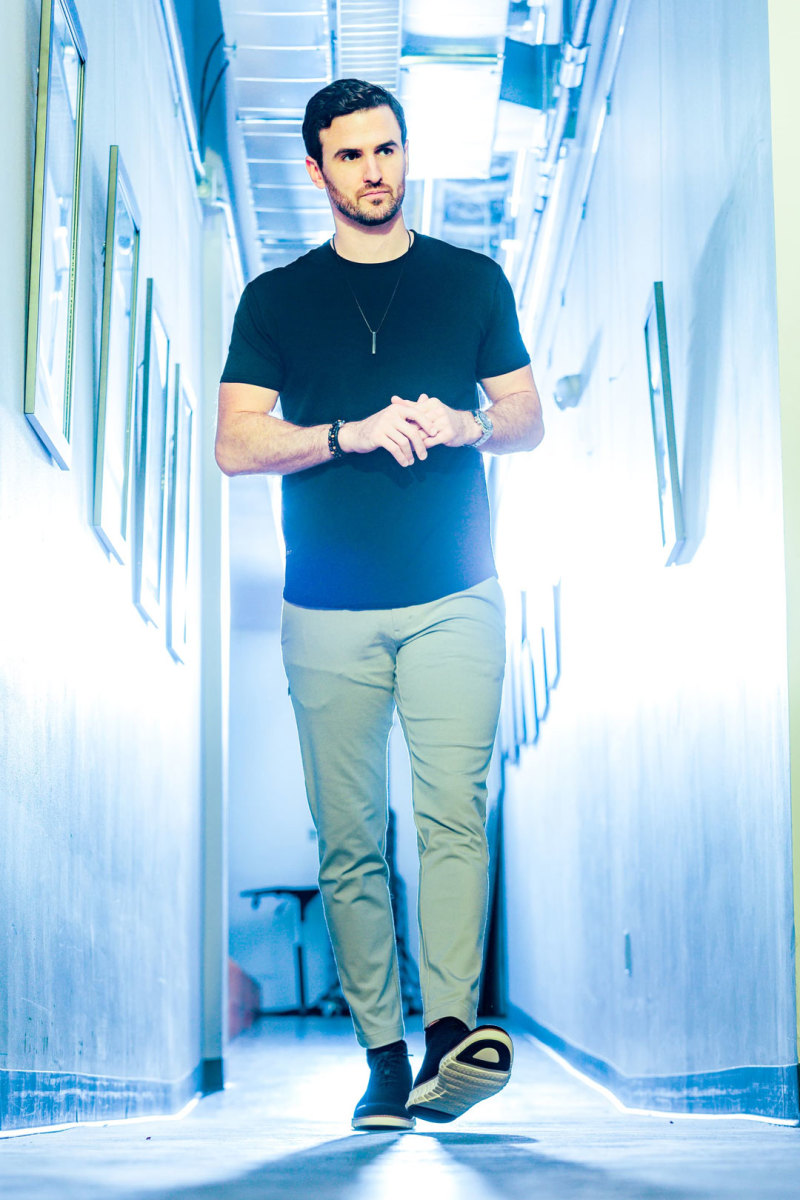 Giving value is the first thing Dial recommends. In other words, you don't need to try too hard to market your business if you do it right from the beginning. After coaching and training countless coaches of various types throughout the world, Dial has found a methodology for creating and monetizing valuable content as a means to grow and scale a coaching business. For starters, Dial recommends first studying your audience to know what they need, then creating great and helpful content that sticks with them. Consistently doing that, and expecting nothing in return, will help you establish yourself as an authority and cultivate trust, which will grow your following and potential clients that can hire you as a coach.
"The biggest thing that holds people back from even getting started in their coaching business is confidence" Dial says. "You don't have to wait until you feel ready to start because, to be honest, most people never feel ready, until they've already made a decision to start."  Dial advises for people to take the knowledge they already have in their brain and start building an audience. If you are waiting to earn a coaching certification before getting started, Dial says that most certifications don't provide business training on how to grow a social media following or business. His advice is to start anyway and grow the business as you go. And if you still feel lost along the way, get in touch with people like him for mentorship and further training over at The School for Online Coaches.
For access to exclusive gear videos, celebrity interviews, and more, subscribe on YouTube!