Written in partnership with Mindful Media PR
There will always be a reason to lay down in defeat. Even more, it's easy to fall into complacency and accept the unfulfilling security of mediocrity. Such is not the path for Tyler Bossetti — real estate mogul and crypto pioneer — whose soul carries a fire that can never be snuffed out. With his guidance and the services offered by his company, 0 Percent, you too can ditch normalcy and build a life of wealth and legacy.
There's a king or queen in all of us. The world is rife with opportunity, and the ball is in our court to make this crucial decision: will we rule over mediocrity, or will we grab our lives by the horns and see where tenacity will take us?
Tyler Bossetti is a wealth builder whose portfolio blazes the blockchain trail and breathes a swaggering renaissance into the world of real estate. His company – 0 Percent – drops a ladder for those trying to cement legacy and wealth in their own lives through access to capital. Bossetti shares his wisdom and foresight for everyone looking to leave a legacy – through Youtube, Instagram, and his other social channels.
Oh, and there's a highly anticipated book dropping this summer: All For Nothing, an in depth look at Bossetti's journey from the small-town Ohio kid he was, to the real estate and crypto mogul he is today.
Everybody likes the idea of building wealth – we have a vision of the legacy we'd like to leave and what we could create for our life. Yet it feels like an insurmountable mountain – in a world of gatekeepers, how do we take that first step? Bossetti, expert of the new economy, has advice and tools for you.
"At the end of the day," Bossetti says, "money is abundant. Legacy is not an eight-figure portfolio – legacy is a mentality: shifting the paradigm and going beyond the limited thoughts, beliefs, and what our ancestors once thought possible."
The same is true for the life of Bossetti, who learned the power of mindset at an early age. "I lost my father when I was eight years old," Bossetti solemnly recalls. "That led to a lot of financial burden in my household and a lot of limited beliefs around money."
Bossetti found himself written into a small-town Ohio story that he didn't belong in: get a traditional education, nine-to-five job, and work tirelessly at the hopes of a decent retirement – mediocrity.  But to Bossetti, "the adversity that I've gone through was actually the biggest gift." A pain problem with money was turned into a passion for understanding – when the now eight-figure real estate mogul chose to shift his mindset.
While studying at Ohio State, Bossetti took on a part-time internship at a mortgage company. Initially a way for him to earn a little extra money, Bossetti's competitive and driven spirit caught the eye of his boss, who offered him a full-time position. To accept the safety of mediocrity by completing his degree, or to take a leap on a once in a lifetime opportunity, Bossetti took the road less traveled.
Exposure in the mortgage world opened up the door for real estate ventures — Bossetti bought his first property in 2016. This was the rock upon which his now eight-figure real estate portfolio would be built, but not without a setback that the entrepreneur would translate into strength.
Somebody broke into the property and set it on fire – causing Bossetti to lose everything that he had worked towards. This disaster came with a great emotional weight: it had also been a house fire that had taken his father's life when he was just a child. Rather than lay down and give up, Bossetti's pain became his mantra.
"Outer circumstances, our environment, limited beliefs, these experiences throw a little bit of water on our fire," Bossetti says. "It's our responsibility to take on that inner dialogue and keep that fire lit."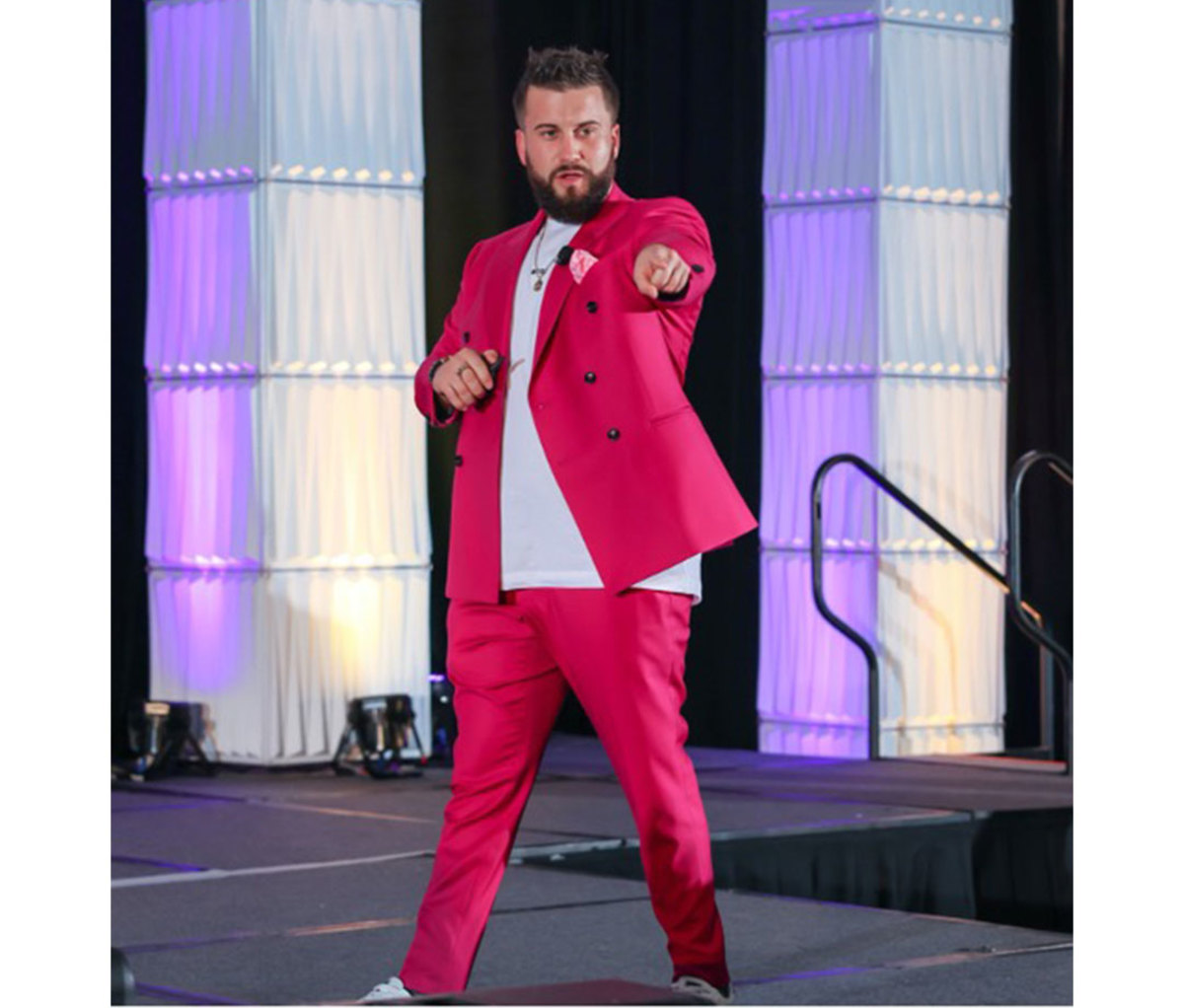 Over 100 real estate transactions later, Bossetti has his eye on a multi-billion-dollar portfolio – access to this fund is available to 0 Percent clients. Bossetti made no concessions in his rise to success. Now, he's designed 0 Percent so that entrepreneurs have no excuses when it comes time to go all in – offering them access to capital at the brand's marque 0% interest rates.
Real Estate is more than an investment for Bossetti, it's an art form. His development company, Horus and Ra, is a celebration of history's greatest builders – namely, the Egyptians – and is redefining placemaking with projects such as The Landing in Central, Ohio. Hand in hand with Bossetti's real estate moves is a pioneering of the crypto space. Not only are many of his properties kitted for crypto mining, 0 Percent offers invaluable investment education in this area – plus an NFT that allows anyone to own equity in one of Bossetti's many development properties.
The journey has brought its own pains and tragedy, but as Bossetti will tell you, "Use those wounds as wisdom to keep growing. As a result, you will have money, happiness, and a legacy."
Talk about a legacy for Tyler Bossetti – and the Ohio kid is just getting started.
Those looking to give up their rule over mediocrity in exchange for the lasting legacy will find tact and moving advice in Tyler Bossetti's online content, and the services offered by 0 Percent.
For access to exclusive gear videos, celebrity interviews, and more, subscribe on YouTube!