"Ever since I was a kid, I had a fascination with skydiving," our new cover star Zachary Levi told writer Mickey Rapkin. For our April cover story, we headed 12,000 feet up in the air with the Hollywood megastar for our new Adventure issue, on stands everywhere now.
READ THE ZACHARY LEVI COVER STORY
Aside from skydiving, this month Levi will don his red suit and white cape as the superhero Shazam in DC Comics' newest blockbuster, Shazam!, in theaters April 5.
"We looked at over 100 people, then Levi's tape came in," Shazam! director David F. Sandberg told Men's Journal. "Immediately it was like, this is the guy."
The adventure doesn't stop there. This month's issue celebrates America's 800 million acres of public lands in an epic way: 100 adventures—trips, tips, activities, and more—across the United States. From heli-skiing in Alaska's Church National Forest to hopping on a seaplane to snorkel in Florida's Tortugas National Park, it's the ultimate American adventure guide—and it's more timely than ever.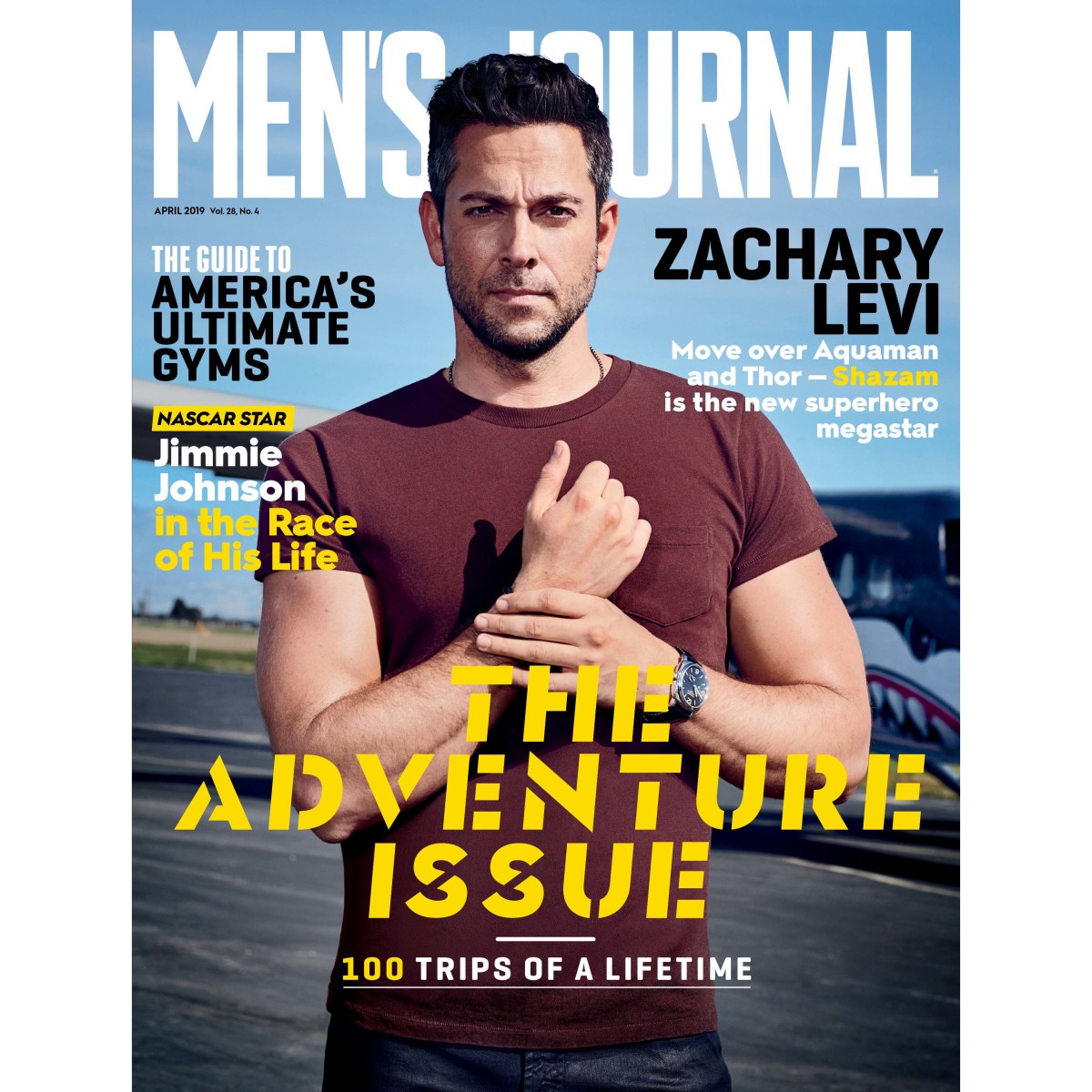 "Most of you probably know that this collective treasure trove is under attack," our editor in chief Greg Emmanuel writes in our new issue. "In December 2017, a presidential executive order was signed, shrinking Bears Ears National Monument, in southeastern Utah, by about 85 percent.
"There are more proposals on the table to reduce federal acreage, and lands once thought to be protected—like the Boundary Waters in Minnesota and Bristol Bay in Alaska—are facing new threats from minors and developers. Men's Journal has always highlighted these important issues, and in the months to come, we will double down on those efforts."
Explore our list of the 100 adventures by picking up a copy of the April issue on newsstands this week, and stay informed by heading to mensjournal.com/landsuncompromised.
For access to exclusive gear videos, celebrity interviews, and more, subscribe on YouTube!