Peter Parker (Tom Holland) is back as Spider-Man, and he has a new science project in Spider-Man: Far From Home. In this "Science Fair" digital short, Peter and his buddy Ned (Jacob Batalon) stroll into the science fair only to see that they might be up to the competition.
So what's a superhero to do? He calls in a favor to get an even better project, and he brings in the new Audi e-tron GT concept car. As he mentions in the video, the new car has an electric motor, touch screens, heated seats, and an efficient range compared to regular cars. Just like Audi did with Captain Marvel, Spider-Man gets what he needs with the new Audi e-tron GT concept car.
Take a look at the video:
In Spider-Man: Far From Home, you'll get to see the Audi e-tron SUV, Q8 and A7 making appearances in the film.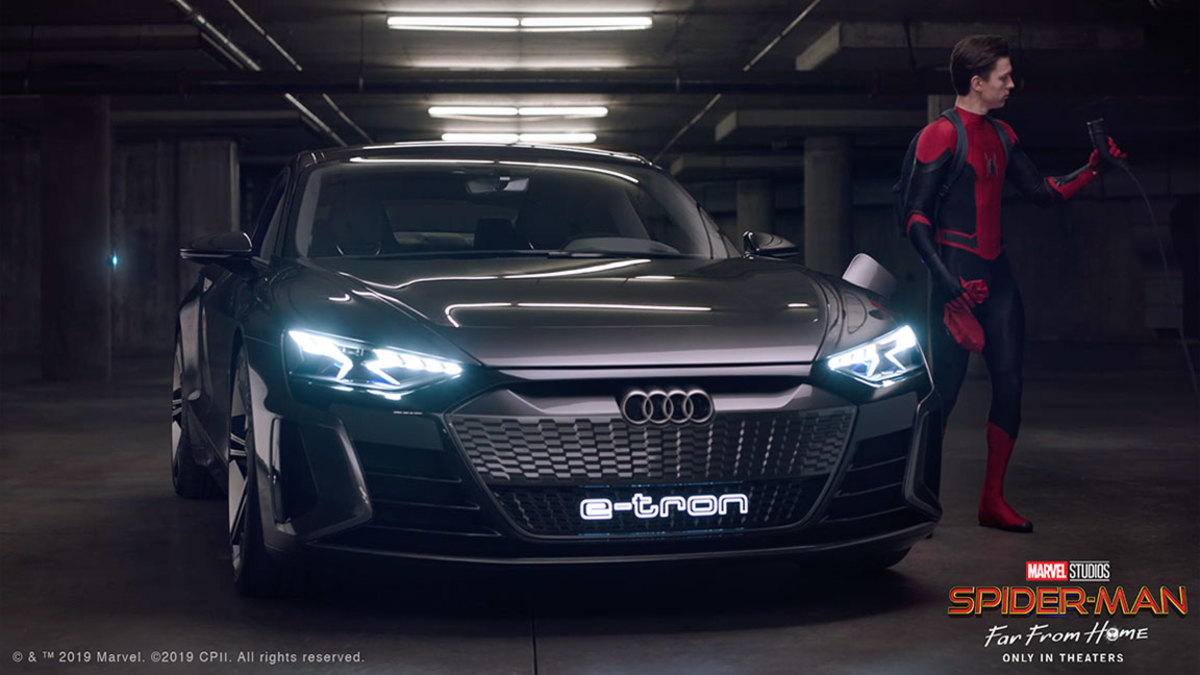 "Teaming up with Sony Pictures to showcase the latest step in Audi's evolution—electrification—gives us a unique opportunity to better socialize this important technology with a highly engaged audience,'' said Loren Angelo, vice president of Marketing, Audi of America, said in a press release. "Peter Parker represents the continuing high-tech evolution of the Audi storyline within the Marvel Cinematic Universe."
For more info on the Audi e-tron GT concept car, check here.
The car also made an appearance at the world premiere of "Spider-Man: Far From Home" in Hollywood at the TCL Chinese Theatre, where Tom Holland arrived in style and took photos next to the car. Holland and Jake Gyllenhaal both arrived in custom Spider-Man and Mysterio wrapped Audi e-tron SUVs.
Here's a look at Holland: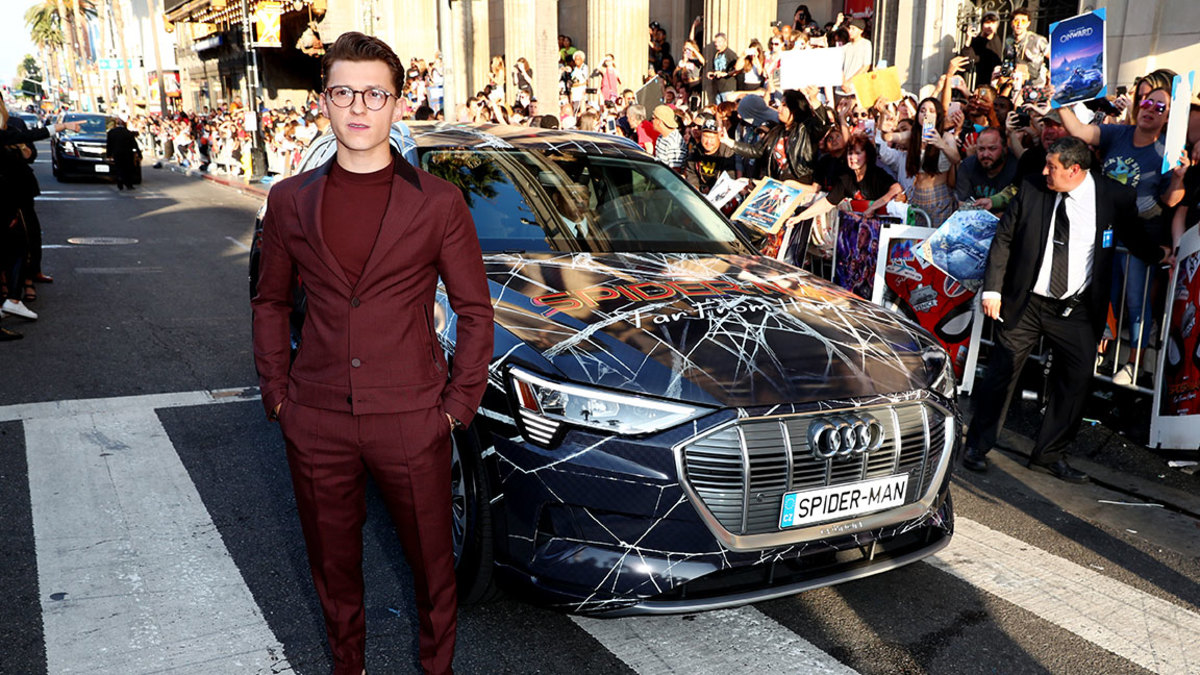 Here's a couple more looks at the car: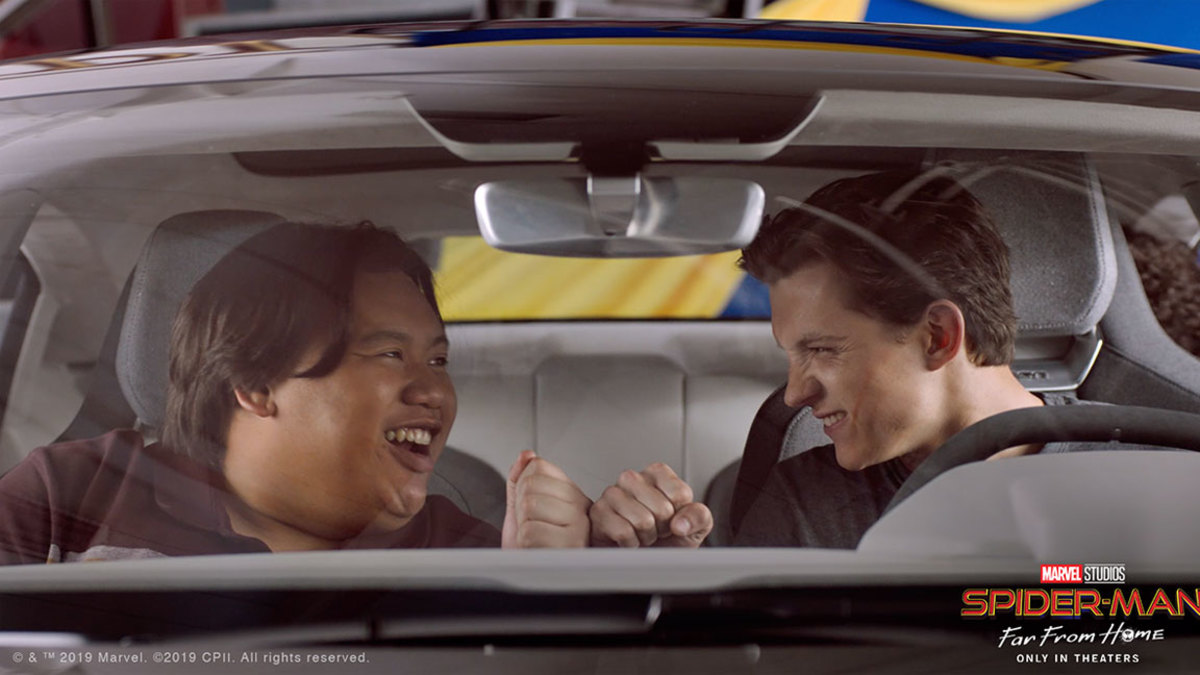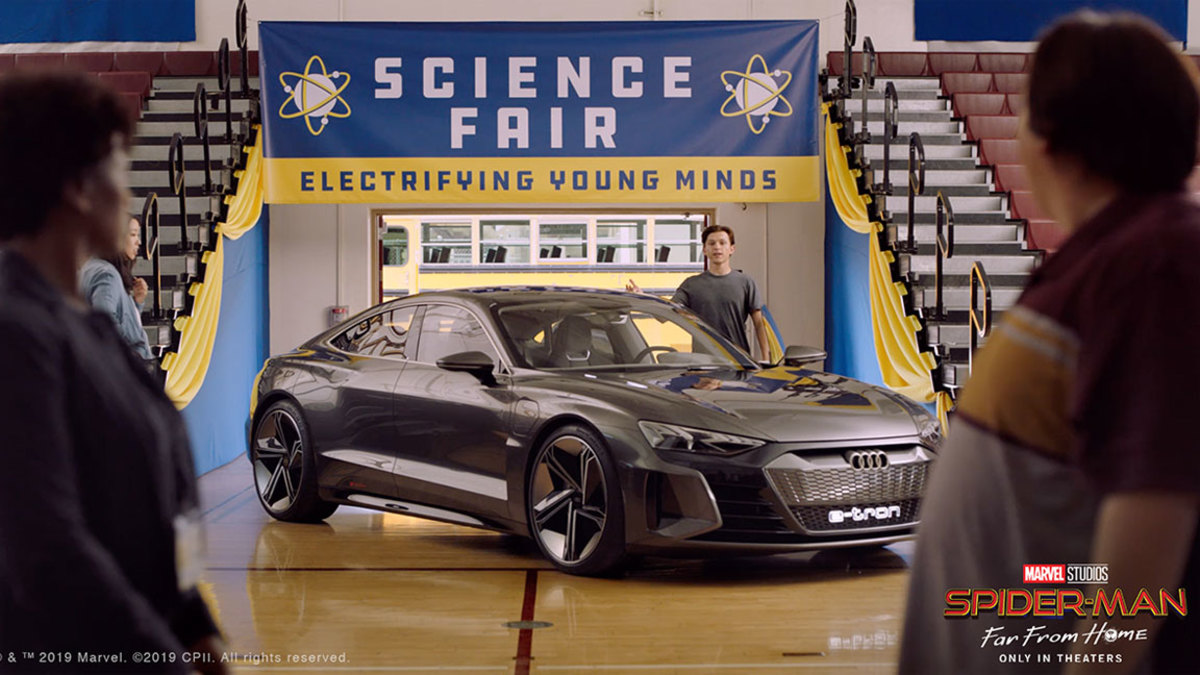 For access to exclusive gear videos, celebrity interviews, and more, subscribe on YouTube!