Dreams are the only goals a person is working toward. As Van Taylor puts it, "if people don't know why they're chasing their dreams, then it's all in vain. Success only comes after you discover and decide your 'why,' and your 'why' must be strong." he continues, "if you're just going at it for the sake of chasing one goal after another, you'll probably fail. When it gets hard — and believe me, it happens more often than you want — only the strong 'why' will help you push through."
Van Taylor is an accomplished entrepreneur and business coach and mentor who teaches aspiring entrepreneurs how to build and brand their businesses with purpose. But success didn't come easy for him. Taylor spent a good part of his life searching for his purpose in this world. "Most people think that when they earn a lot of money, they achieve success," he says. "But money is nothing but a tool that serves your purpose. And I had a lot of trouble finding my purpose. It took me 32 years for that."
Taylor started his entrepreneurial journey back in 2006 in the fitness industry. For 10 years, he built personal training departments in gyms throughout the United States, building out sales processes, hiring the trainers, dealing with marketing and branding, and setting revenue goals. This career brought him over $50 million in gross revenue from all these personal training departments.
But in 2016, Taylor's life got turned upside down. He'd just got back from a trip to Africa, where he was about to start a new project to help kids from impoverished parts of Africa get the necessary skills and education to compete in international job markets. But before he could bring his idea to life, he ended up in jail for over 18 months because of suspected fraud.
As he explains, he used two names at that time, one for personal and the other for business matters, which raised suspicion. He got arrested and spent 18 months fighting his case and trying to prove his innocence. But, looking back, Taylor found a silver lining. The jail cell allowed him to spend time with himself, and that's when he found his purpose in life.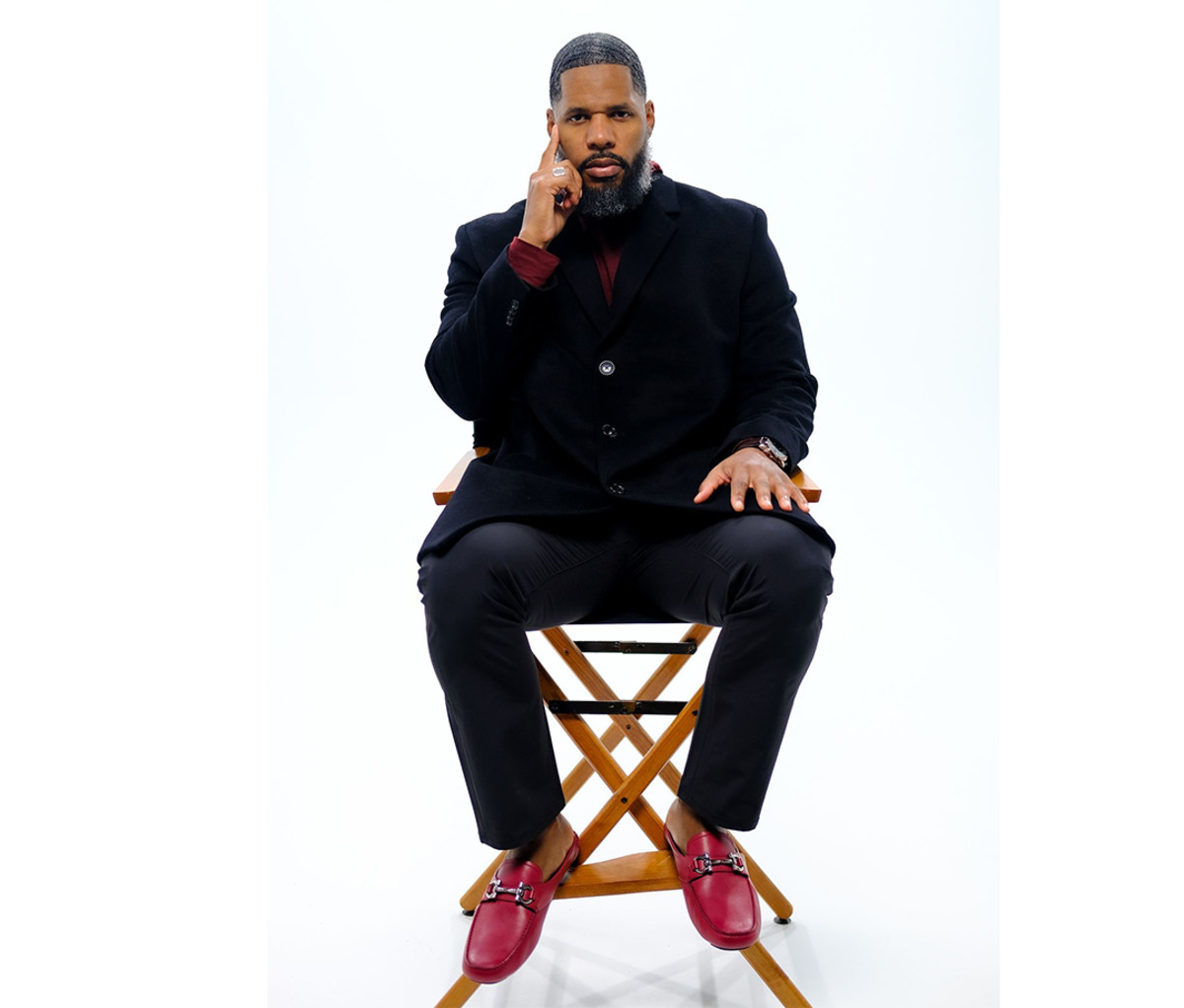 "Before that, all I was doing was chasing money. I had no balance in life whatsoever. My kids were hurting. My wife was hurting. I thought that money would make us happy, but the truth is, I was absent from their lives, and no amount of money could replace that," says Taylor. "And I feel that the reason why all of that happened is that God needed to sit me down for 18 months and say, 'All right, I'm gonna force you to find out who you are. I know you're on the path, you're searching, but now I'm putting you in situations where you have no choice.' So, I was able to create routines, and I created a space where I could meditate, and that's when I just gave in and said, 'You know what, when I get out of this situation, I'm devoting myself to helping more people.'"
And Taylor kept his promise. When he got out of jail, he became a person whose goal is based on impact and how many people he can help. He stopped chasing money for the sake of money, rather he started to use it as a tool to help others and make an impact on their lives. It took him some time to rebuild his wealth, but now Taylor is going forward stronger and more focused than ever.
His coaching program helps aspiring entrepreneurs turn their side hustles into profitable six-figure businesses, and he once again launched an initiative in Senegal called "Eradicate Poverty Through Technology." The current goal of the initiative is to break ground in Senegal and to build schools where children can learn coding and other relevant skills.
"I've been donating money and helping there since 2016, but I've realized one thing," says Taylor. "We can just keep giving money, raising money, and personally give them money for food, and other resources, or we can give the kids an opportunity to learn necessary skills that will allow them to be competitive in international job markets and earn more than decent wages."
Helping those in need is how Taylor measures success. For him, ROI doesn't mean return on the investment, it means a return on the impact. "People waste their lives chasing money, thinking those nice cars and expensive clothes will make them happy," he says. "But the truth is, the money chase is a never-ending and vicious circle that will get you nowhere. I judge my success by impact, not income. When people say ROI, they only think about how much money they will get back. For me, ROI means a return on impact, and when I see the difference, I'm making in people's lives. That's all the return I need."
Written in partnership with Luke Lintz
For access to exclusive gear videos, celebrity interviews, and more, subscribe on YouTube!