Sylvester Stallone is back for another ride as Rambo, and he's been giving fans a look at the behind-the-scenes production of Rambo 5 on his Instagram page. Stallone previously revealed the first official photo of the new Rambo in a post, showing off the character's new look.
When things pick up in Rambo 5: Last Blood, Rambo is living on a ranch and is basically retired from his previous life as the most badass soldier in the world who also has elite survival skills. But when the daughter of one of Rambo's friends is kidnapped by a dangerous Mexican drug cartel, Rambo is thrust back into action and crosses the U.S.-Mexico border to try and save her.
In his recent behind-the-scenes posts from the film, Stallone has revealed some of the new skills he'll be using as Rambo—and the actor also shared he's still working on the script while the movie is in production.
Here's a look at Stallone showing off his horseriding skills on the set:
 

View this post on Instagram

 
And he's still working on the script while on set:
Stallone also revealed a badass jacket that has the new Rambo logo on it in a video from the set:
He also posted a photo of Rambo holding a pretty large knife. We'll have to wait to find out if it makes the cut:
Adrian Grunberg will direct Rambo 5, which also stars Paz Vega, Sergio Peris-Mencheta, Yvette Monreal, and Adriana Barraza. Vega is playing a news reporter who covers the drug cartels, and it's her half-sister that gets kidnapped. Vega will be teaming up with Rambo to investigate the crime. Meanwhile, Peris-Mencheta is playing Hugo Martinez, the leader of the dangerous cartel that kidnaps the young girl.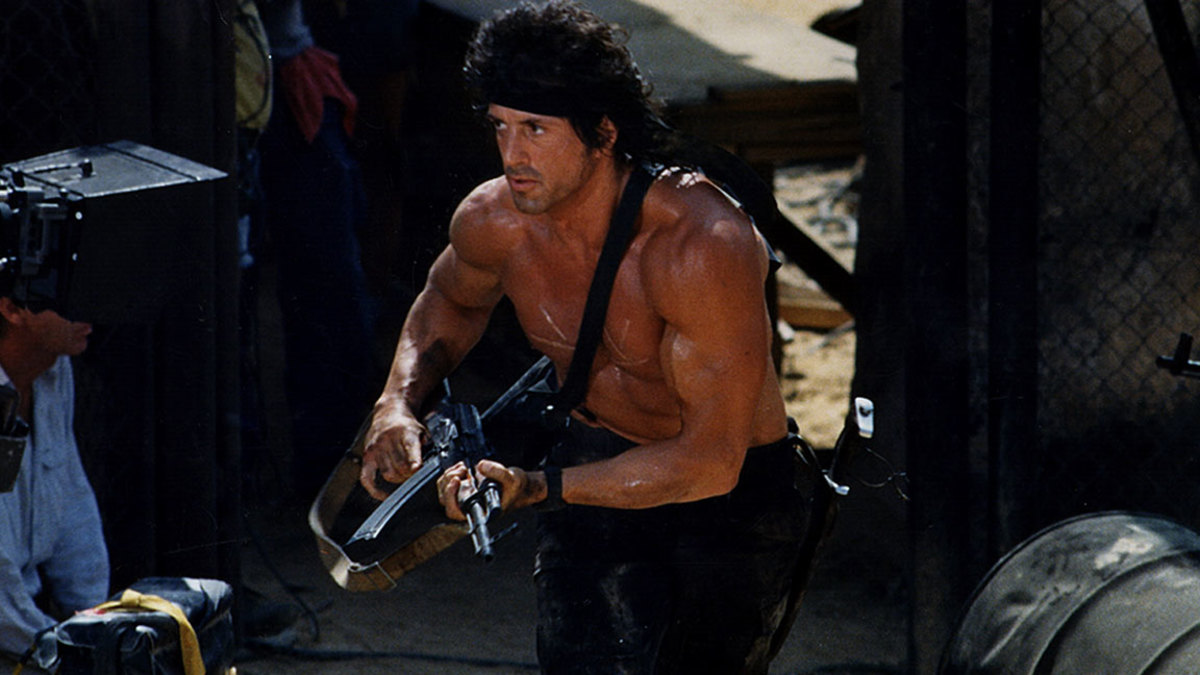 There was some speculation early on after the film was announced that Stallone would direct, but instead, he brought in Grunberg, who previously directed Get the Gringo, and has done quite a bit of assistant directing on films like Man on Fire, Jarhead, as well as the show Narcos.
Rambo 5 doesn't yet have an official release date.
For access to exclusive gear videos, celebrity interviews, and more, subscribe on YouTube!