Television's biggest night of the year was a memorable one. The 2018 Emmy Awards brought out TV's best and brightest—and most stylish—as shows like Game of Thrones, Godless, The Marvelous Mrs. Maisel, Black Mirror, and Saturday Night Live were honored with major awards.
SNL stars Colin Jost and Michael Che hosted the event, and throughout the passionate acceptance speeches and award show skits, a number of big moments stood out. Netflix and HBO went head-to-head, while Amazon brought home multiple awards along the way, too.
Here's a look at the biggest moments from the 2018 Emmy Awards.
A Proposal For the Ages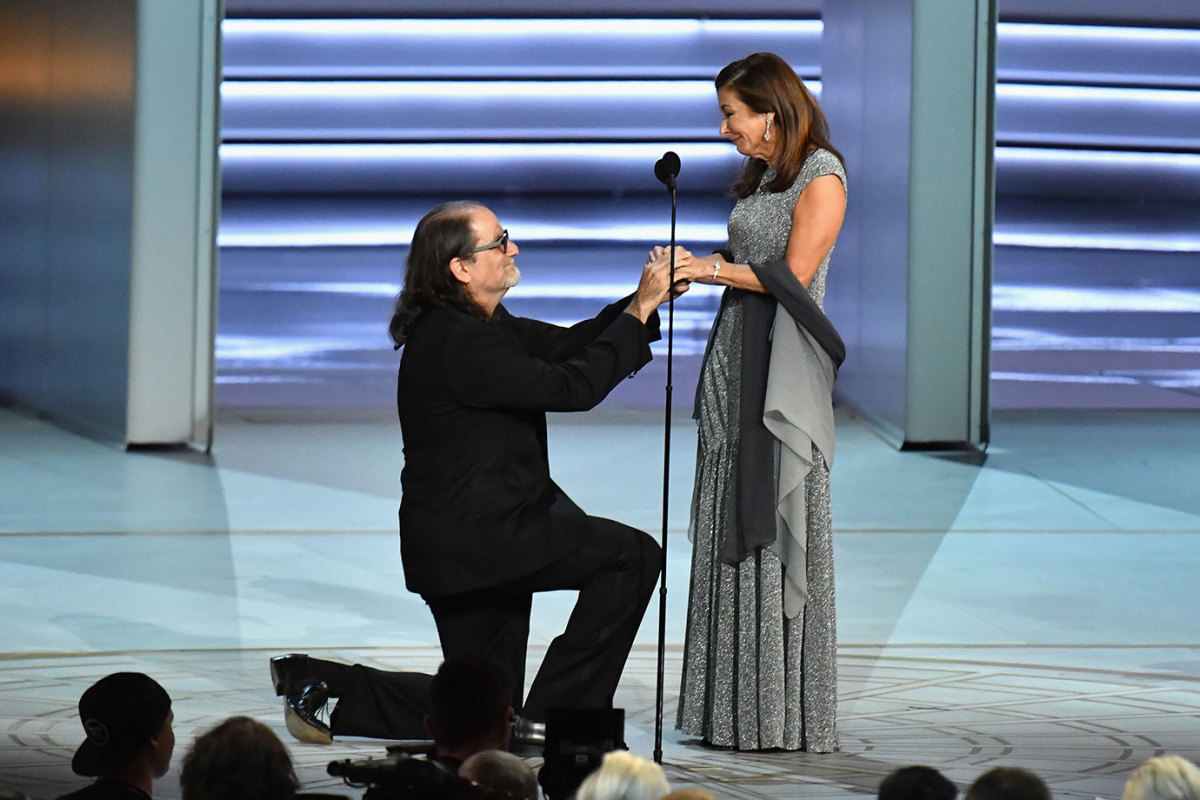 After winning Outstanding Directing for a Variety Special for directing the Oscars, producer and director Glenn Weiss gave the broadcast its most memorable moment. Weiss proposed to his girlfriend live on TV, bringing her on stage and going down on one knee to ask her to marry him. The moment went viral and was one of the most talked-about moments of the awards show.
Here's a look at that moment:
Atlanta's Teddy Perkins Made An Appearance
Christopher Polk/NBC/NBCU Photo Bank via Getty Images
The "Teddy Perkins" episode of Atlanta was one of the best episodes of television in the last year—and one of the best ever—so it was only fitting that the creepy character made an appearance at the awards show. The episode was nominated for Lead Actor in a Comedy Series, as well as Directing and Writing, but didn't end up winning any. Even though Teddy didn't get to walk up on stage, he had fun sitting in the crowd:
Game of Thrones Won Big Before the Final Season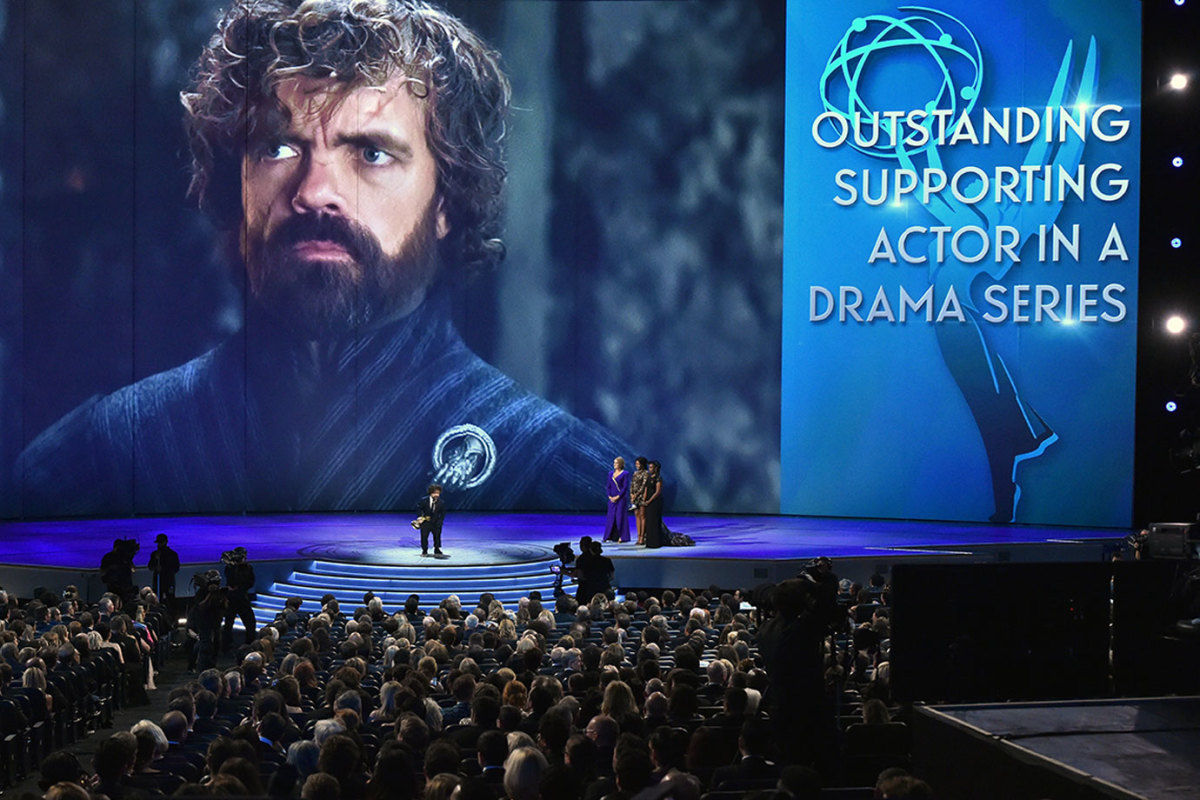 Even though Game of Thrones is the most-watched show in the world, it was no guarantee it would take home the award for Outstanding Drama Series. The show missed eligibility last year—when The Handmaid's Tale won—and with competition like the final season of The Americans, and the second seasons of Stranger Things, This Is Us, Westworld, The Crown, and Handmaid's in the mix, it was going to be a tough category no matter what. It didn't matter for HBO's blockbuster—Game of Thrones took home the award, The show also won for Outstanding Supporting Actor in a Drama Series with Peter Dinklage winning for his portrayal of Tyrion Lannister.
Barry Takes Home Multiple Acting Awards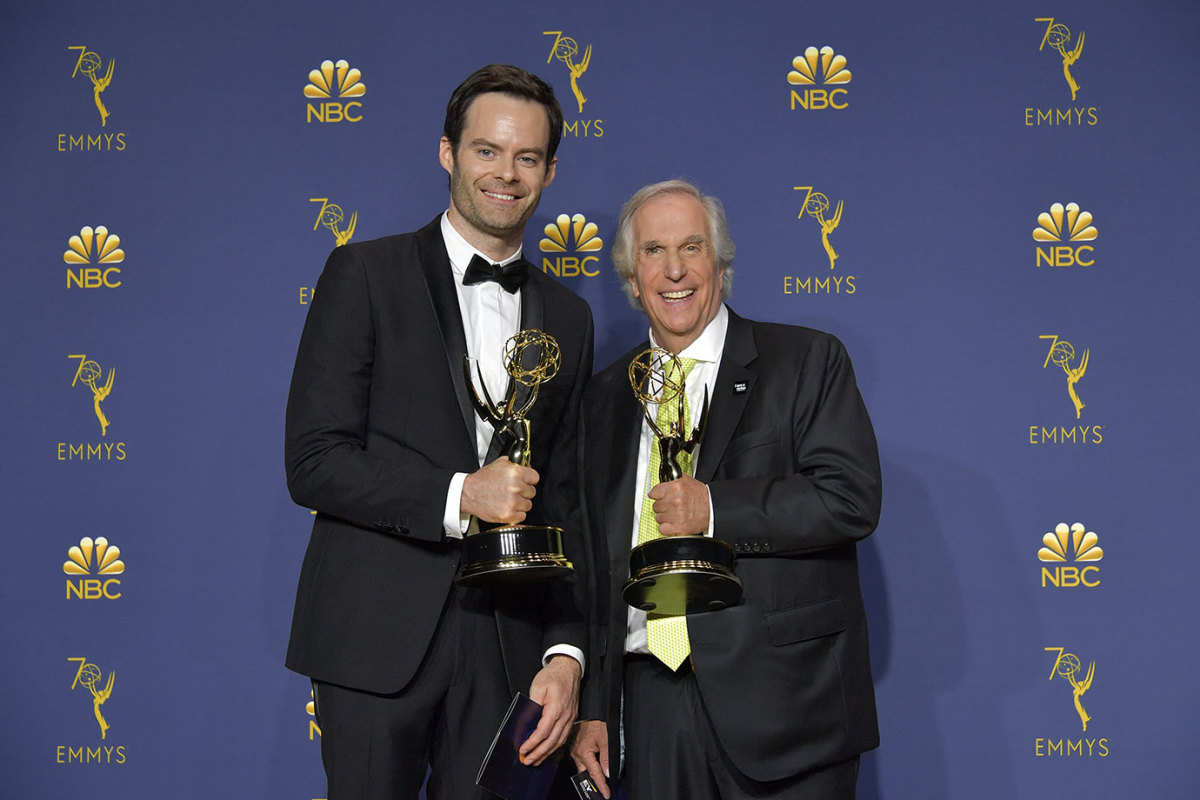 The dark comedy Barry, which follows a hitman (Bill Hader) who joins an acting class taught by Gene Cousineau (Henry Winkler), took home multiple awards for its first season, including Outstanding Lead Actor in a Comedy Series and Outstanding Supporting Actor in a Comedy Series. This was a big moment for Winkler, as he had not won a Primetime Emmy Award before in his career—after being nominated five other times, including three for Happy Days—while Hader beat out big names like Donald Glover, Larry David, and Ted Danson for his award.
Betty White Gets Honored at 96 Years Old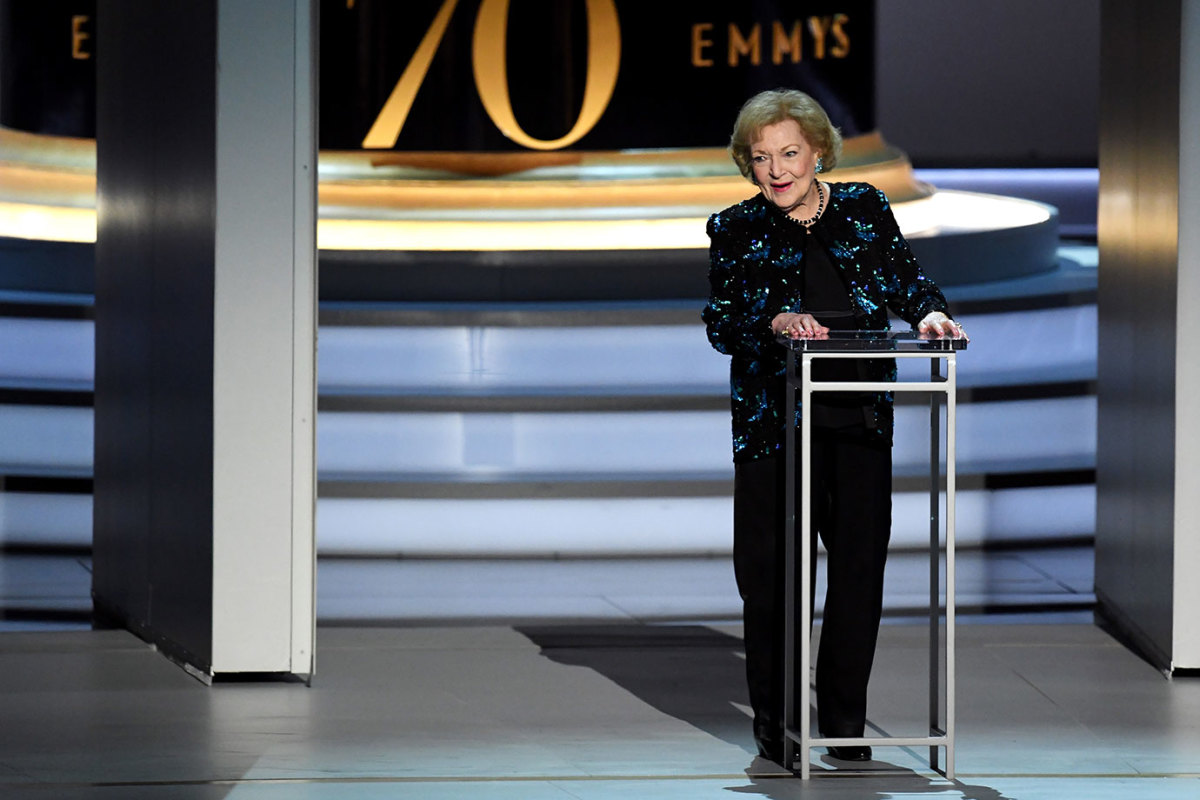 The legendary actress, who has eight Emmy Awards to her name, was honored at the awards show for her contributions to television. White had the crowd laughing the entire time during her speech, during which she thanked everyone for "still putting up with me." White really had everyone cracking up when she said: "Somebody said something the other day about first lady of television, and I took it as a big compliment. Then came the punchline, 'And then I heard her talking to her daughter a little later, and she said, 'first lady, she's that old. She was the first one way back.'"
Here's a look at her speech:

For access to exclusive gear videos, celebrity interviews, and more, subscribe on YouTube!