When it comes to taking time off after the birth of a child, new dads are falling short in spending that quality time with their growing family. According to a U.S. Department of Labor report, the average male spends about 18 days of leave for a newborn child, compared to 54 days on average taken by women.
A big factor in this may be the practice of paid vs. unpaid family leave. According to the U.S. Bureau of Labor Statistics, around 23% of U.S. workers have access to paid family leave. The other 75% are left scrambling to get back to work to ensure they're not missing out on their paychecks.
Out of the workers fortunate enough to get paid family leave, it's mostly those in a more 'white-collar' management, sales or office related role who are enjoying those benefits. Others who work in the service, construction, maintenance or transportation industries, for example, are less likely to have access to paid time off for their growing family. Perhaps its a bit of bravado mixed in with masculinity? Or some old school ways of thinking. Either way, the work culture in the United States is largely unforgiving when it comes to men taking time off for family leave, especially compared to other industrious nations throughout the world.
However there's a big movement that's been brewing to try to change all of that. Pushed largely by theSkimm, a groundbreaking paid family leave initiative earlier this year encouraged employees and their companies to be supportive of paid leave, getting major support from the grassroots level. Utilizing the hashtag #ShowUsYourLeave, thousands of employees, human resource executives and other corporations were proud to jump in line to state their support of paid leave initiatives, covering both women and men.
While a PSA about supporting paid family leave has been shouted from the rooftops by women of all walks of life over the past few decades, some notable male celebrities also jumped aboard the trend in support of paid time off for families. Actor Jordan Gordon-Levitt was one who vocalized his support of paid family leave, telling theSkimm, "I firmly believe that every mom, every dad, when they have kids, should be able to take time off. If we lived in the world that I think we should have, everyone would be able to take a lot of time off when they have kids." 
Politically, there's been some movement towards passing legislation to support a national paid family leave and medical leave program. The last major legislation was courtesy of the Family and Medical Leave Act of 1993, which afforded some workers the ability to take unpaid time off for family or medical reasons.
In 2021, President Biden announced a plan that would have guaranteed Americans 12 weeks of partial paid leave to bond with a new child, care for a sick loved one, heal from a serious illness and more through years of implementation. While the House passed the roughly $2 trillion Build Back Better bill, which included four weeks of paid family leave, negotiations in the Senate stalled.
So far, it's been mostly a matter of state legislation regarding the implementation of paid family leave. In May of 2022,  Delaware and Maryland were  the latest states to add paid family and medical leave policies, joining Rhode Island, California, New Jersey, New York, Washington, Massachusetts, Connecticut, Oregon and Colorado, as well as Washington, D.C.
"At the current moment, federal efforts around a bold paid leave program are stalled," said Adrienne Schweer, head of the paid family leave task force at the Bipartisan Policy Center.
Thanks to an uprising of support, particularly from influential channels, theSkimm and others are hoping that this increased pressure, as well as a groundswell of social support through #ShowUsYourLeave will finally lead to some legislative changes.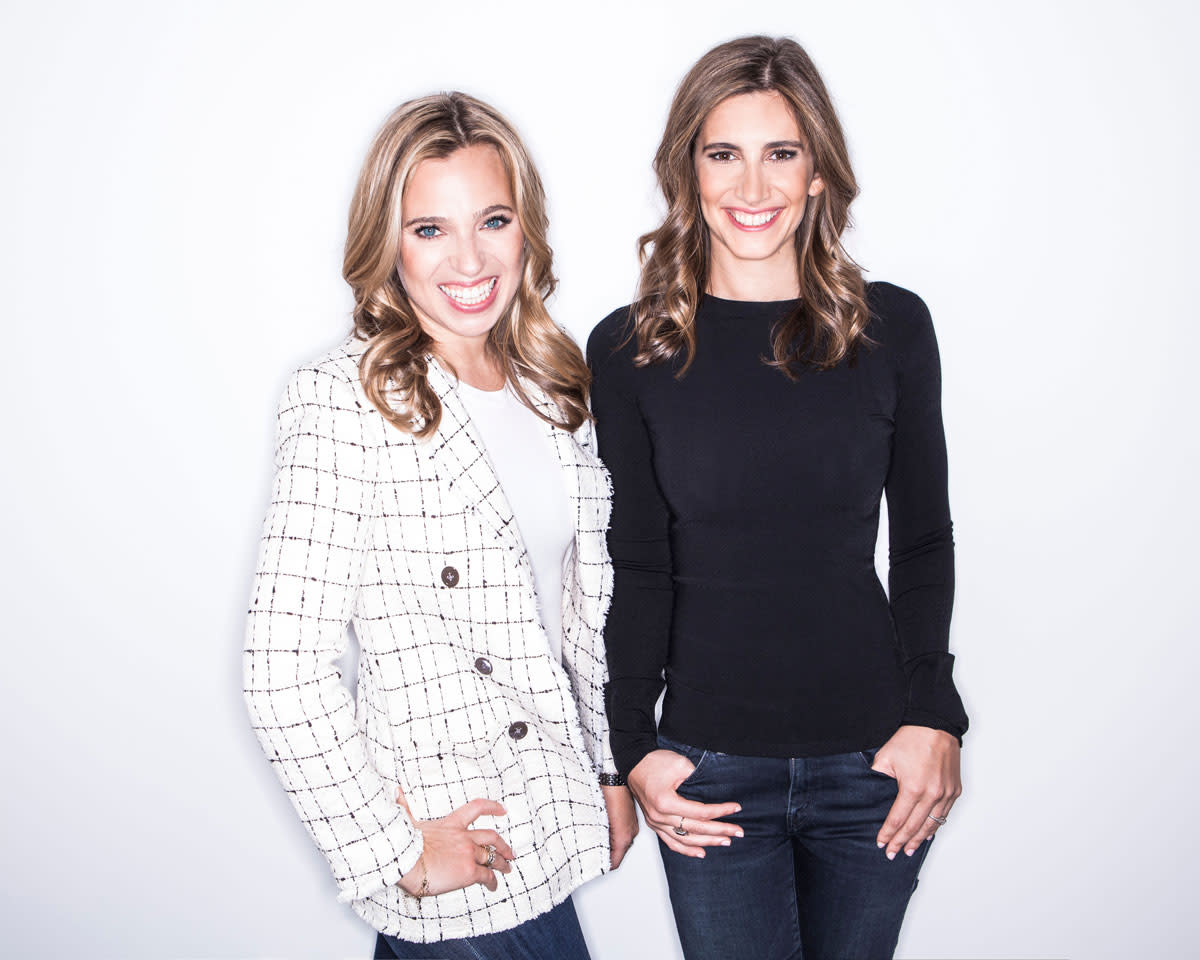 "This is not just a women's issue, it's an issue that affects everyone and in all different facets, from the workplace to the household to the economy. In order to bridge the gap in equality, we need men to speak up and normalize this conversation with their own experiences and needs. Paid family leave is imperative to shift the balance and burdens facing working mothers, and in order to highlight these issues, we need men to join us in this fight. Change happens when we get loud." — theSkimm's co-Founders & co-CEOs, Carly Zakin and Danielle Weisberg
Written in partnership with theSkimm
For access to exclusive gear videos, celebrity interviews, and more, subscribe on YouTube!