Dwayne "The Rock" Johnson and Jason Statham are going up against a tough villain in their Fast & Furious spinoff Hobbs & Shaw. That badass villain is being played by DJ-spinning, kickboxing actor Idris Elba, and Johnson just shared the first look at Elba in character on Instagram.
Plot details are under wraps, as is who exactly Elba is playing, but Johnson's post revealed a few key pieces of info about the mysterious role, including that his name is the pretty badass-sounding "Brixton." In the photo, Elba is leading a crew of henchmen in what looks like a top floor of a skyscraper, all with guns drawn.
Here's the first official look at Elba in the movie:
After more than $5 billion at the box office worldwide, Hobbs & Shaw marks the first spinoff for the Fast & Furious franchise. Statham's Deckard Shaw is continuing his turn from bad guy to good guy as he teams up with Johnson's Luke Hobbs, and they'll have to go up against Elba's Brixton to help save the day.
The main cast is filled out by Vanessa Kirby (Mission: Impossible—Fallout), who is playing an MI-5 agent and Shaw's sister and actor Eddie Marsan (Deadpool 2), while Deadpool 2 and John Wick director David Leitch is behind the camera. Johnson has teased the action in the film, saying that the movie will be "the greatest fight in the history of movies."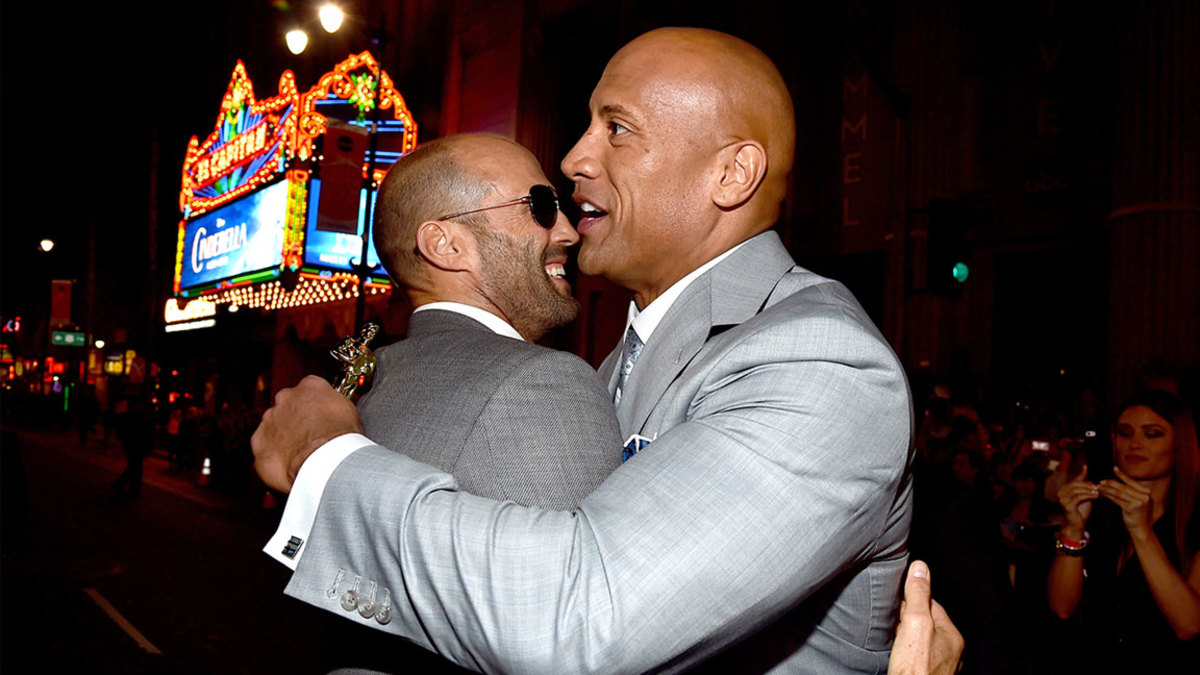 Hobbs & Shaw will be the next Furious film to hit theaters, followed by Fast 9 on April 10, 2020, and Fast 10 on and April 2, 2021. Vin Diesel has said that those two films will be the final ones of the franchise, meaning that Hobbs & Shaw and other spinoffs could be the future of the series.
Hobbs & Shaw will be released on August 2, 2019.
For access to exclusive gear videos, celebrity interviews, and more, subscribe on YouTube!