With people across the United States and around the world staying inside and working at home for the foreseeable future, everyone is looking for ways to pass the time. One way people are doing that is by playing video games online, a lot of times with friends and family that they can't see in person right now. There are all types of games people can play, from action games to shooters to sports games and much more.
"Many friends are getting together online to play games," said Chris Erb, founder of the gaming marketing company Tripleclix. "Families are joining in on the fun too."
Here are some of the games you can play to help pass the time at home:
Fortnite
Epic's family-friendly battle royale shooter continues to draw in millions of daily active users. While some gamers focus on winning their next Victory Royale, the game offers dozens of challenges for gamers to take on and overcome. The game continues to evolve with frequent changes to the map, so the current game world won't be the same by the end of an eight-week self-quarantine. The cartoon graphics appeal to gamers of all ages, but be aware you do use guns to shoot other players in the game. Fortnite is free on Xbox One, PC, Switch, PS4, and mobile.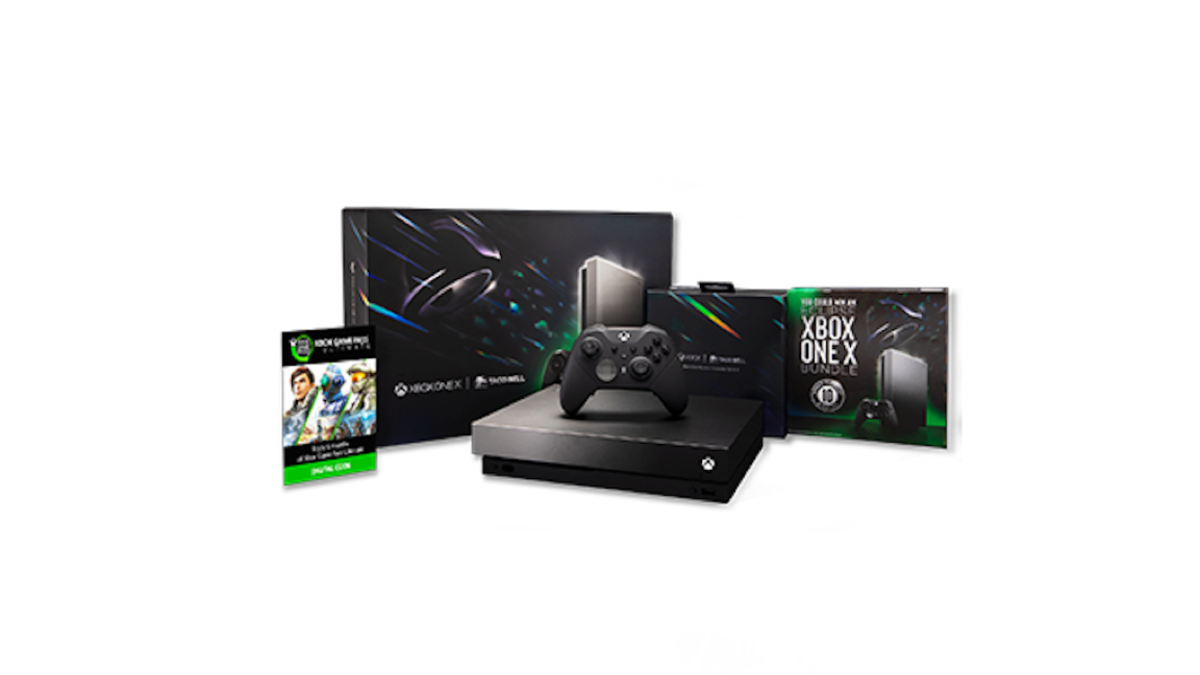 Final Fantasy XIV: A Realm Reborn
World of Warcraft used to dominate the massively-multiplayer online role-playing game market, but Square Enix's long-running Final Fantasy series currently wears the crown. It's most recent expansion, Shadowbringers, launched less than a year ago and contains the MMO's best story yet. The game incentivizes group play through additional rewards and allows new players to level up for the newest content. Up to eight players can team-up to take on dungeons and their massive boss battles. There is a lot of reading so we wouldn't recommend the game for your littles. The complete Final Fantasy XIV: A Realm Reborn experience is available on PC and PS4 for $60. 
Minecraft
The ultimate collaboration game saw a resurgence last year and continues to grow with every new generation of gamer. Up to eight friends can join an online game and build whatever they can imagine in creative mode, or maybe they join up to see how long they can last in survival mode. And if parents have a youngster in the house that's never tried it, a few weeks off from school might be the perfect time to introduce them. Minecraft's building mechanics tend to turn children into budding construction engineers. All ages can play Minecraft on Xbox One, PC, Switch, PS4, and mobile for $20, and it's available for free on Xbox Game Pass. 
NBA 2k20
Fans might be distressed by the postponement of the real-life NBA season, but the virtual NBA is still going strong. Gamers can finish the season and even play through a run of the playoffs while waiting for the season to start again. NBA players have already been shooting out the online stadiums against each other, simulating what might have happened if they had actually played in real life. All ages can bring a full squad to the courts and play as a single team in online matches. NBA 2k20 will set you back $60 on digital marketplaces and $30 for physical versions on Xbox One, PC, Switch, and PS4. The game is also available for free on Xbox Game Pass.
Sea of Thieves
Looking for a game to take you away from current events to beautiful beaches, and maybe a grand line of pirate adventure? Sea of Thieves is a massively multiplayer game where you play as a pirate and an open world of possibilities. Online gamers seek treasure, back down skeleton hoards, and discover the tall tales the world holds. Gamers are also free to engage in battles for each other's hard-earned pirate booty. All ages can take up to three friends with them on their voyage as you skirmish with other pirate crews on the high seas. Sea of Thieves costs $50 on Xbox One and PC, and is available for free on Xbox Game Pass.
Animal Crossing: New Horizons
Rave reviews tell this game is going to be special. Animal Crossing lets the player be the caretaker of a quaint town, in this case, formed on an island, where they can choose to do as much or as little as they want. Deliver a gift for a neighbor? Go for it. Want to build furniture to put in your house? You can do that. Want to spend a relaxing day fishing? Knock yourself out. It's a no-stress experience for up to eight players in a world you can build, or not, which is a nice break from current events. It will be available for all ages this Friday on Switch for $60.
Grand Theft Auto V Online
Grand Theft Auto V is one of the gaming industry's highest-ever selling titles. The game features a story mode with fifty hours of adventure-based around an in-game version of Los Angeles, but the story is just a warm-up for the best part of the game. It's online mode, which can be filled with up to thirty players, is filled with bigger missions, more over-the-top antics, and is updated regularly adding additional types of gameplay. Grand Theft Auto V is for very mature audiences and should not be played by children. The game costs $30 on Xbox One, PC, and PS4, and is also available for free on Xbox Game Pass. 
Rocket League
Most of the games on this list feature simple premises with deeper gameplay hooks as you play further into the game. Rocket League keeps it simple with a two-word summary: car soccer. You control a car on an oversized soccer field with an oversized ball and try to take down opposing teams in five-minute matches. All ages can team-up with up to three other friends for casual and ranked online play. You constantly earn cool cosmetic looks for your car of choice as you score plenty of goals. Rocket League is available for $20 on Xbox One, PC, Switch, and PS4.
Call of Duty Warzone
Activision's first-person shooter series has been at the top of gaming for over a decade. Its tight controls and evolving online multiplayer gameplay continues to be considered some of the best in the industry. Call of Duty's newest iteration just hit the market, called Warzone, and is a blast to play. It's a new take on the popular battle royale genre featuring worlds with 150 players and different sized squads. There are even different variations of the Warzone gameplay already in online playlists. The game is free-to-download on Xbox One, PC, and PS4.
Stardew Valley
This little indie title won gamer hearts with its earnest world and gameplay. Players start as a young farmer seeding and taking care of your first ever crop on a farm, but they soon discover a town full of unique characters (who they can date and even marry), dungeons to explore, mysteries to uncover, and so much more. One in-game day takes fifteen minutes, with the game covering at least an in-game five years of story and adventures to discover, it will take gamers a long time to finish it. All ages can play the game on Xbox One, PC, Switch, PS4, and mobile for $15.
For access to exclusive gear videos, celebrity interviews, and more, subscribe on YouTube!