Tom Hardy's a fighter in the new comic book flick Venom. That much is clear from the trailers and clips that show him going head-to-head with police and supervillains. To prep for the film, Hardy trained in boxing, jiu-jitsu, and mixed martial arts with professional fighters.
With that in mind, it's no surprise Hardy took inspiration from UFC fighter Conor McGregor for his work in Venom. In an interview with RTÉ Entertainment in London, Hardy spoke about the film and the influences he used to portray Eddie Brock.
"…the studio wanted somebody who could fight, which they always do in these sort of hero movies," Hardy says. "They want somebody who can have a scrap. Conor [McGregor] obviously wants to have a scrap with everybody, so that's useful."
Hardy didn't try to do an impression of McGregor, but tried to channel his mindset and personality to develop his performance.
"He [McGregor] was definitely a key note but I don't know if you'd recognise him in the portrayal," Hardy says. "It was more of an interior choice, if that makes sense. It was not Venom: he was not based on him. There were more elements of Eddie Brock which needed to be pinned on somebody who's incredibly handy physically. And, obviously, Conor is incredibly handy physically."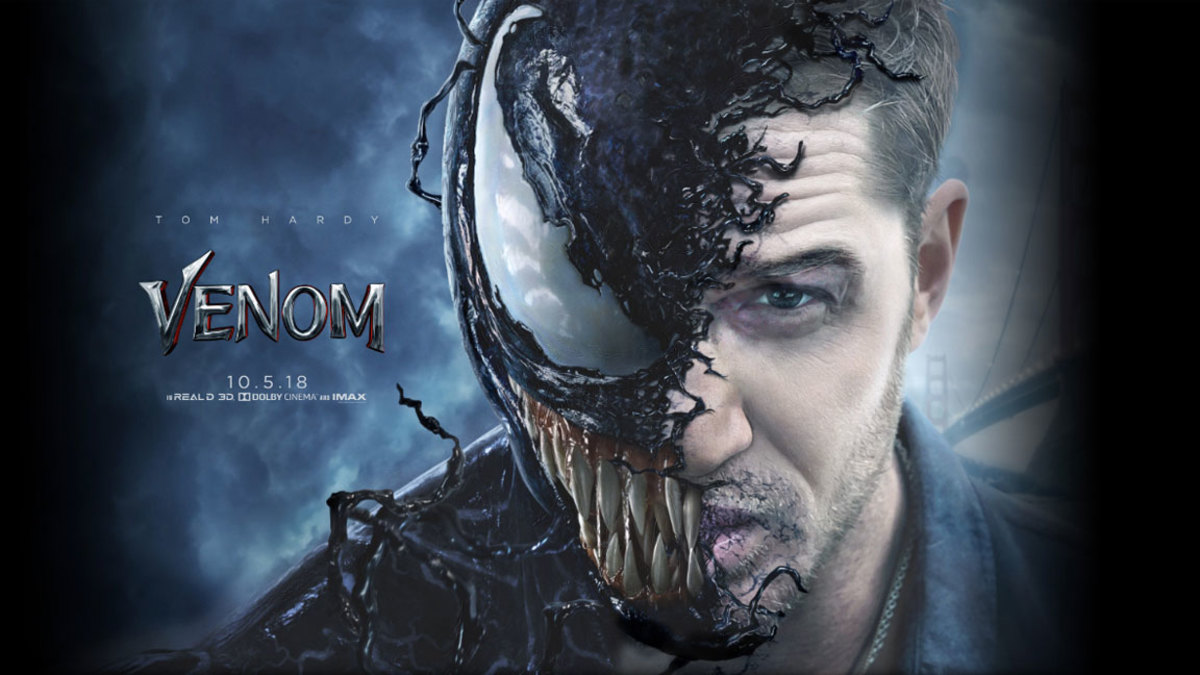 The actor also took inspiration from a Hollywood legend: "There were bits of Harrison Ford as well from Indiana Jones," Hardy says.
This isn't the first time Hardy's played an iconic comic book character. Hardy starred as Bane in The Dark Knight Rises, battling Christian Bale's Batman after adding pounds of muscle to his frame with an intense body transformation.
In Venom, he's playing a character that's classically a villain to Spider-Man; but in the comics, the character also had some heroic storylines. This film is loosely adapting two of those—Lethal Protector and Planet of the Symbiotes—and making Hardy's Venom more of a good guy than a bad one. Just like those stories, the film will follow Brock as he investigates the mysterious Life Foundation and is forced to battle against other alien symbiotes that have similar powers to Venom.
As you can see in the newest trailer from the film, this one is going to be action-packed:
Venom hits theaters on October 5.
For access to exclusive gear videos, celebrity interviews, and more, subscribe on YouTube!