Winter is here for the final season of Game of Thrones. HBO released the first teaser trailer for Season 8 of the series, bringing Jon Snow (Kit Harington), Sansa Stark (Sophie Turner), and Arya Stark (Maisie Williams) together while revealing the premiere date: April 14, 2019.
HBO previously teased the new season with a 5-second clip as part of its overall preview for 2019, and this longer clip only adds to the anticipation for the final season. UPDATE: HBO has also released a new trailer with never-before-seen footage of Season 8. Here's a look at that:
While it's unclear if this is actual footage from Season 8 or just a promotional teaser trailer, it still gives fans hints about what's to come, mainly that the White Walkers are coming to Westeros—and Winterfell. Here's a look at the trailer:
The final season of Game of Thrones will be different from every other season before it, as it will only have six episodes—but each of those six will run for over an hour. One of the episodes will include a battle that the "creators intend to be the biggest in television history," according to one of the actors on the show.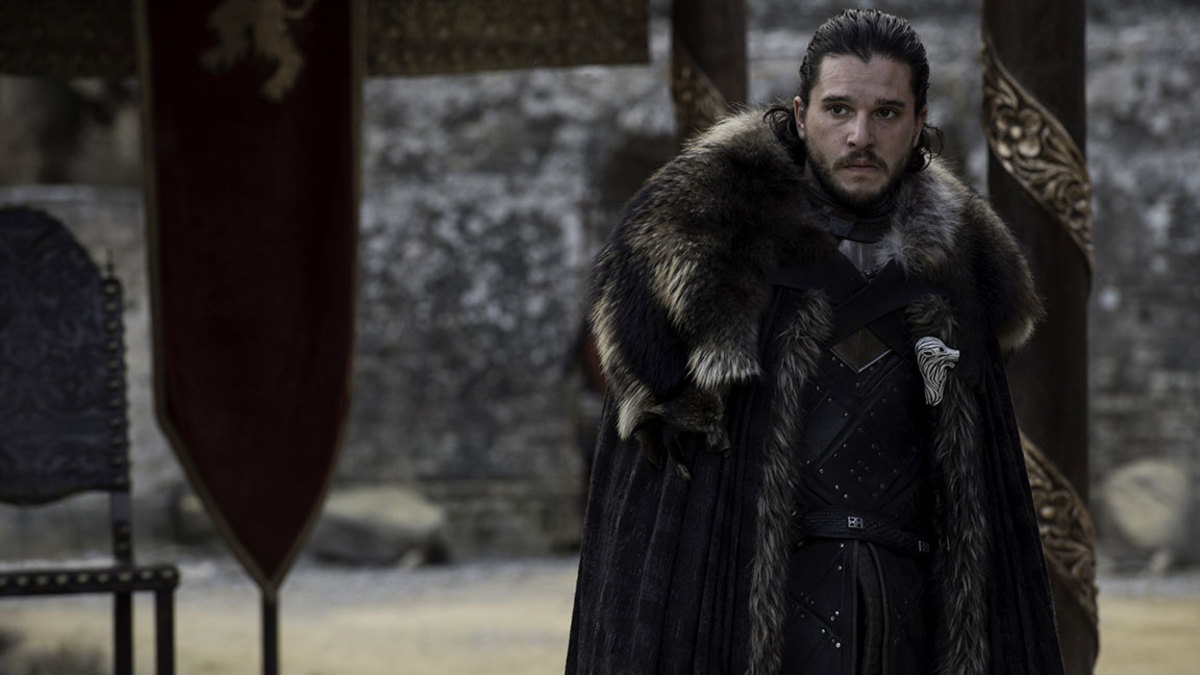 The season will be directed by a number of Game of Thrones veterans, including David Nutter and Miguel Sapochnik, who have directed some of the most dramatic episodes in the history of the series, including the "Battle of the Bastards" and "Hardhome," as well as the "Red Wedding" episode, "The Rains of Castamere."
Game of Thrones will return on April 14, 2019.
For access to exclusive gear videos, celebrity interviews, and more, subscribe on YouTube!