The Bad Boys are back. After years of starts and stops in development, both Will Smith and Martin Lawrence confirmed on Instagram that they will be returning to the franchise for Bad Boys 3, titled Bad Boys for Life and styled as Bad Boys for Lif3.
The sequel, which has been in development in different forms since Bad Boys II came out in 2003, finally started to take shape on October 1 when Variety reported that the duo of Adil El Arbi and Bilall Fallah would be directing the film. At the time, Lawrence's involvement was not yet a sure thing, while Smith was "on board" to play the role of Detective Mike Lowrey for the third time.
Now, the partners are both back in action.
Smith made his return extra official with an Instagram video alongside Lawrence, who also said he would be back. While on the beach in Miami, where the Bad Boys films are set, Smith said, "It's official, Bad Boys 3 is happening, it's official." Lawrence, who starred as Detective Marcus Burnett in the first two films, added afterwards that "We're making it happen."
UPDATE: The film now has an official title and a production start date, according to Production Weekly. As previously mentioned, the film will be called Bad Boys for Life, but with some extra style: it'll be officially under the name Bad Boys for Lif3. On top of that, the movie will start filming in January and is expected to finish up by mid-April, with shooting going on in both Atlanta and Miami.
Plot details have been kept under wraps, but earlier in 2018, That Hashtag Show reported on a potential plot for the film. Here's what they ran down:
"The film will see Lawrence's character Marcus Burnett working as a private eye after a falling out with Smith's Mike Lowery, who is going through a midlife crisis as a bachelor who finally wants to mature, all while dealing with a new a young and cocky partner who is loyal to Lowery but that loyalty is not reciprocated, and finds bond with Burnett when he returns to the fray. Lowery and Burnett are brought together again when a lean, mean, skilled, mercenary with a vendetta puts a death order on Lowery and Burnett for the death of his brother. Now the two must work together once again to bring him down."
While that is not confirmed, it sounds like a Bad Boys movie with a plot like that. We'll make sure to update with any further developments.
Here's a look at the video:
An official Instagram profile for the movie has popped up, also confirming the news about Smith and Lawrence coming back:
 

View this post on Instagram

 
Plot details have not come out about the movie, but Variety reported that writer Chris Bremner (The Wedding Ringer) has done a draft of the script, which was previously worked on by David Guggenheim and Joe Carnahan.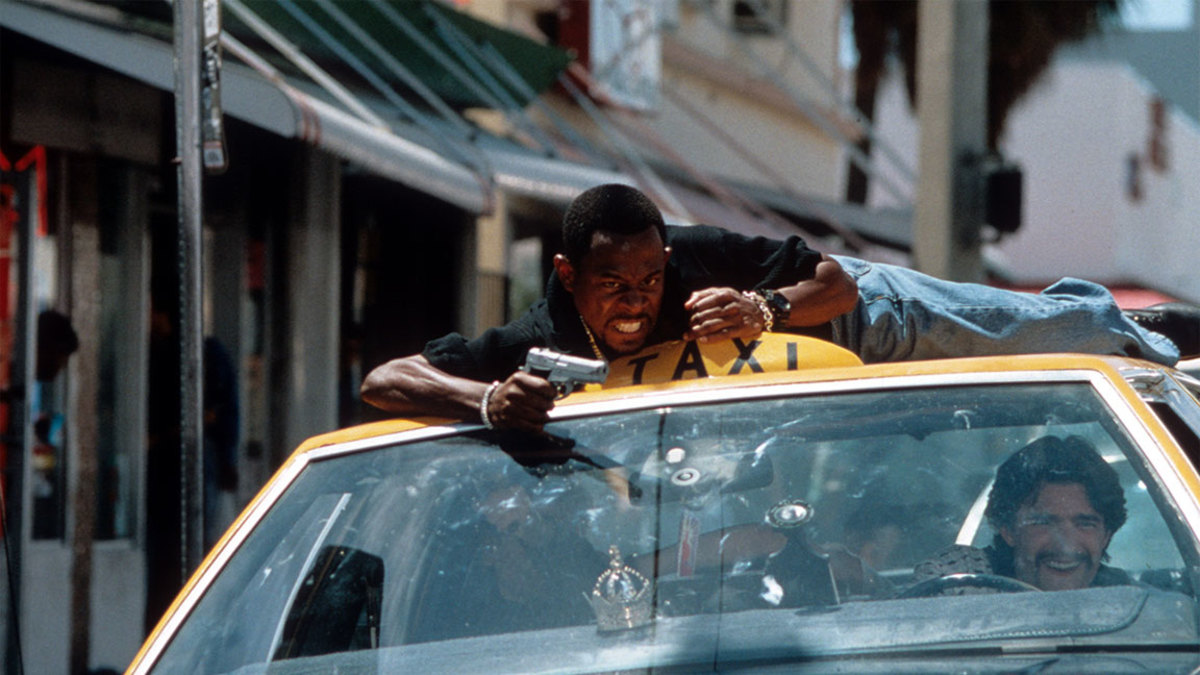 The first Bad Boys film was a wild financial success, making over $140 million worldwide on just a $19 million budget. The second film, Bad Boys II, had a much larger budget at $130 million, but still managed to bring in $273 million worldwide.
Gabrielle Union, who starred in the sequel Bad Boys II, wouldn't mind getting a call about returning:
👀 👀 👀 ☎️ https://t.co/6nb1JyV3oh

— Gabrielle Union (@itsgabrielleu) November 1, 2018
Bad Boys for Life is scheduled to open on January 17, 2020.
For access to exclusive gear videos, celebrity interviews, and more, subscribe on YouTube!