To create a list of the 100 best beers in the world is no easy task these days. There are more great brews now than ever before. In the U.S. alone, this beverage has evolved rather Darwinianly since its prehistoric era (the '70s) when just a handful of mass-production breweries were churning out mainly lackluster suds to a sadly swilling audience who didn't realize how deprived they were. Only the most psychic beer geeks would've prophesied today's craft beer renaissance—featuring thousands of microbreweries in a hopped-up landscape of overachieving lagers, porters, wheats, pilsners, IPAs, sours, and saisons—all treated with the deference of fine wines. Globally, the craft beer revolution is that much more overwhelming, in a good way.
The toughest job in today's brewski market? We think that would be ours. That is, singling out our favorite 100 best beers in the world when one can now comfortably add at least another zero or two to that list. But, hey, someone's gotta do it. So here we raise a frosty pint to all of those overachieving craft breweries that helped get us to this better place—and present you with our (maybe a tad subjective) top 100. Hey, Deschutes, Firestone, Founders, Fremont, Bellwoods, Samuel Adams, Funky Buddha, Galway Bay, Birra Toccalmatto, Cervejaria Tres Lobos Ltda., Bayerische Staatsbrauerei Weihenstephan, etc.—this Bud's for you!
100 Best Beers in the World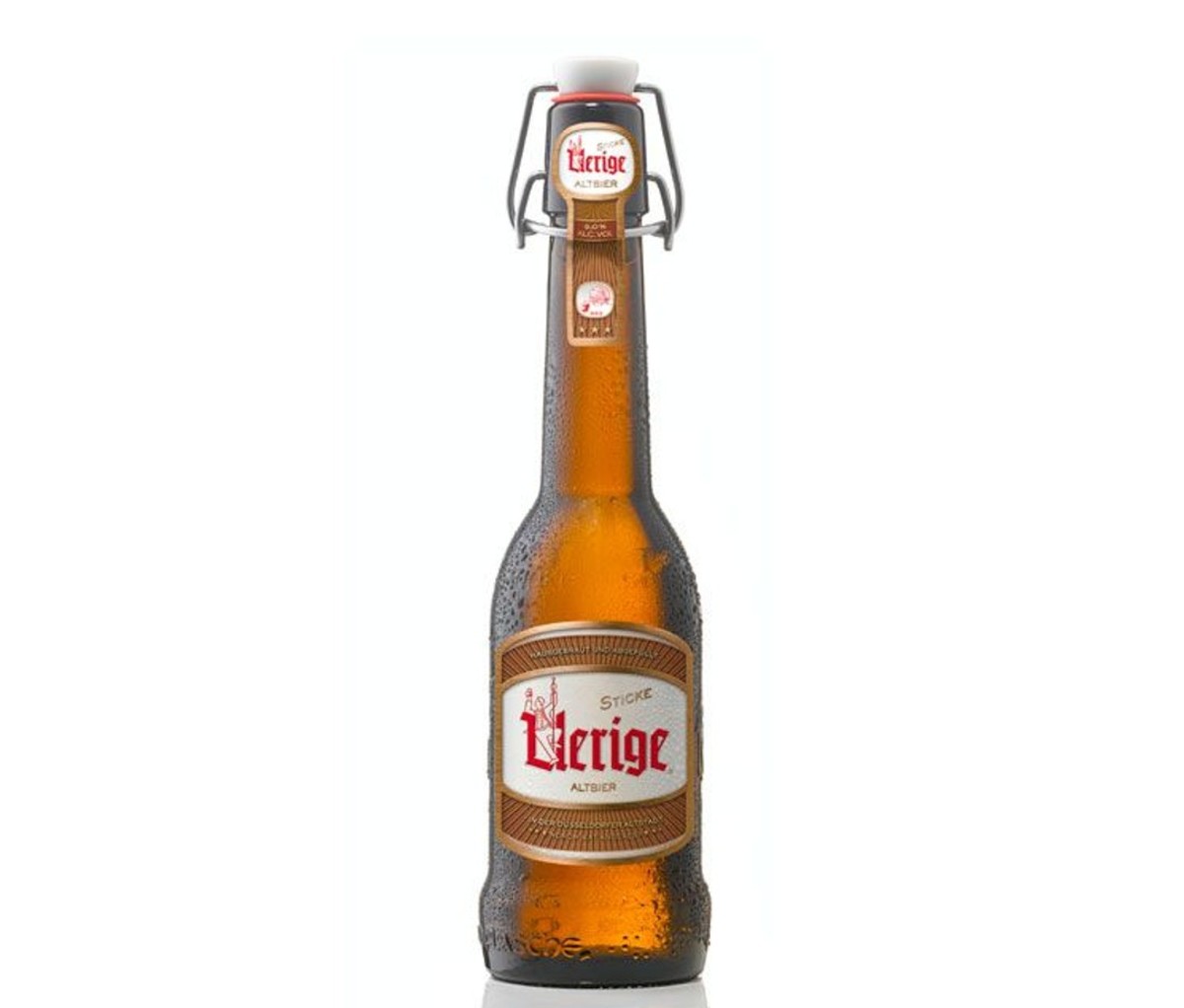 Uerige Sticke
Brewer: Uerige Hausbrauerei
Style: German Altbier
Altbiers are all too often misunderstood. Like the kölsch style, the German altbier ("alt" means "old") is fermented with ale yeast at warmer temperatures, before finishing with cold conditioning. The result is an amber refresher that's bitter and richly malty, a marvel with roasted and grilled meats. The classic example is Uerige Sticke, which is "easily the best made altbier on the planet," says Patrick Donagher, co-owner of New York City's Alewife and Fools Gold. "It's sweet with dark fruit flavors and bread, balanced by hoppy bitterness."
For access to exclusive gear videos, celebrity interviews, and more, subscribe on YouTube!