It's the Fourth of July. And while there are many ways to celebrate—watching one of these awesomely patriotic films with the family, grilling up some delicious food in the backyard with your buddies, or getting in a pre-fireworks pump—one of the best things to do is mix up a refreshing, summer-inspired cocktail. And thanks to our beloved Constitution, you have every damn right to tip your glass. So go ahead and celebrate the good ol' U.S. of A. with these deliciously spirited Fourth of July cocktails.
1. Spirit of Americana Swizzle (shown above)
Ingredients
Handful of blueberries (plus some for garnish)
3/4 oz lemon juice
3/4 oz honey syrup (2 parts: 1 part water)
2 oz Laird's Jersey Lightning/ or Laird's Applejack
7 dashes Peychaud Bitters
3 dashes Angostura Bitters
Directions
Grab a handful of blueberries and add to a Collins glass (about a one-quarter portion).
Give a slight muddle to release the pulp of some of the blueberries.
Measure the next three ingredients into the glass (lemon, honey, Applejack). Add "pellet" ice to just below the rim of the glass and swizzle/stir to incorporate the lemon, honey, and Applejack.
Dash approximately seven dashes of Peychaud bitters and three dashes of Angostura bitters on top of the ice to coat the surface.
Finish by topping with more pellet ice to create a snow cone top. Garnish with blueberries and a mint sprig.
Recipe courtesy HomeGoods and Christy Pope.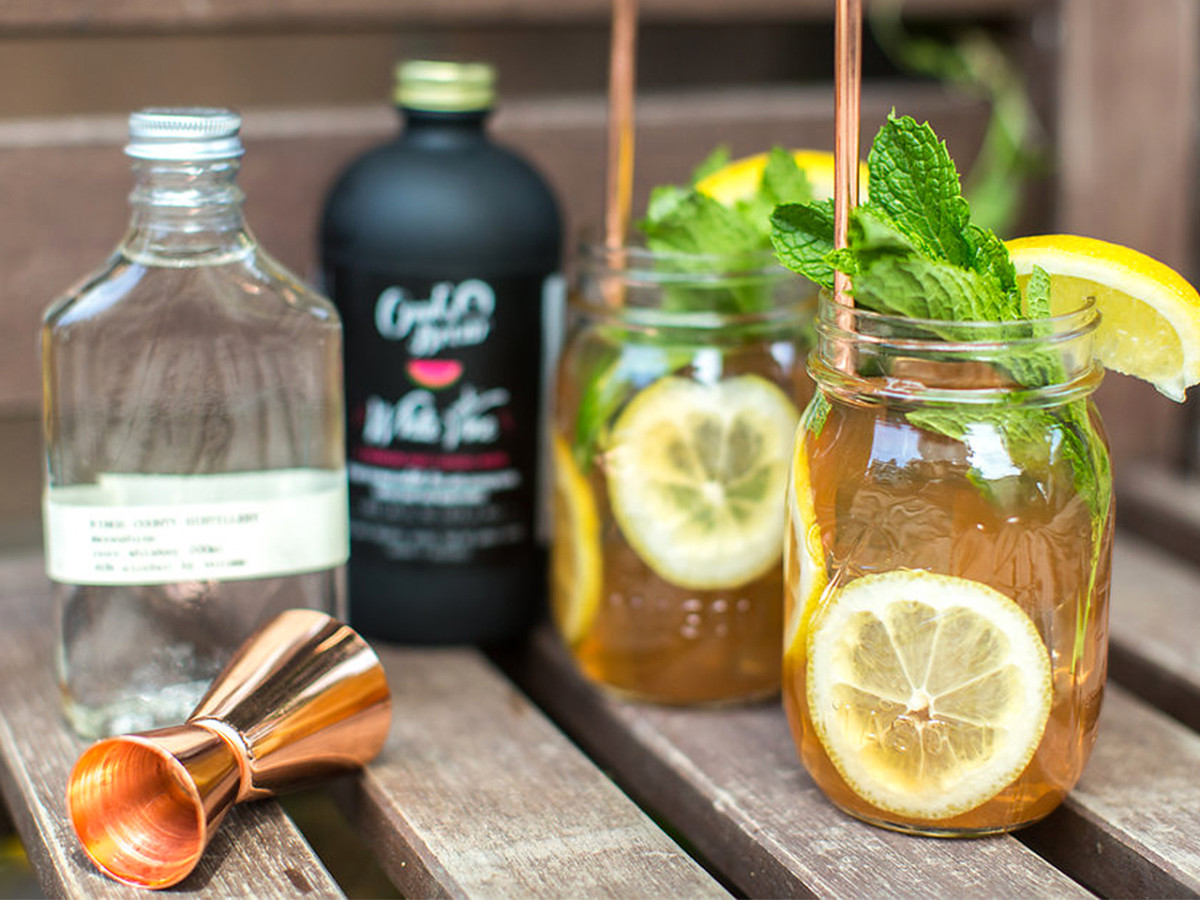 2. Red, White, and 'Shine
Ingredients
Directions
Shake ingredients with ice and shake.
Pour into a glass and garnish with lemon wheels and fresh mint.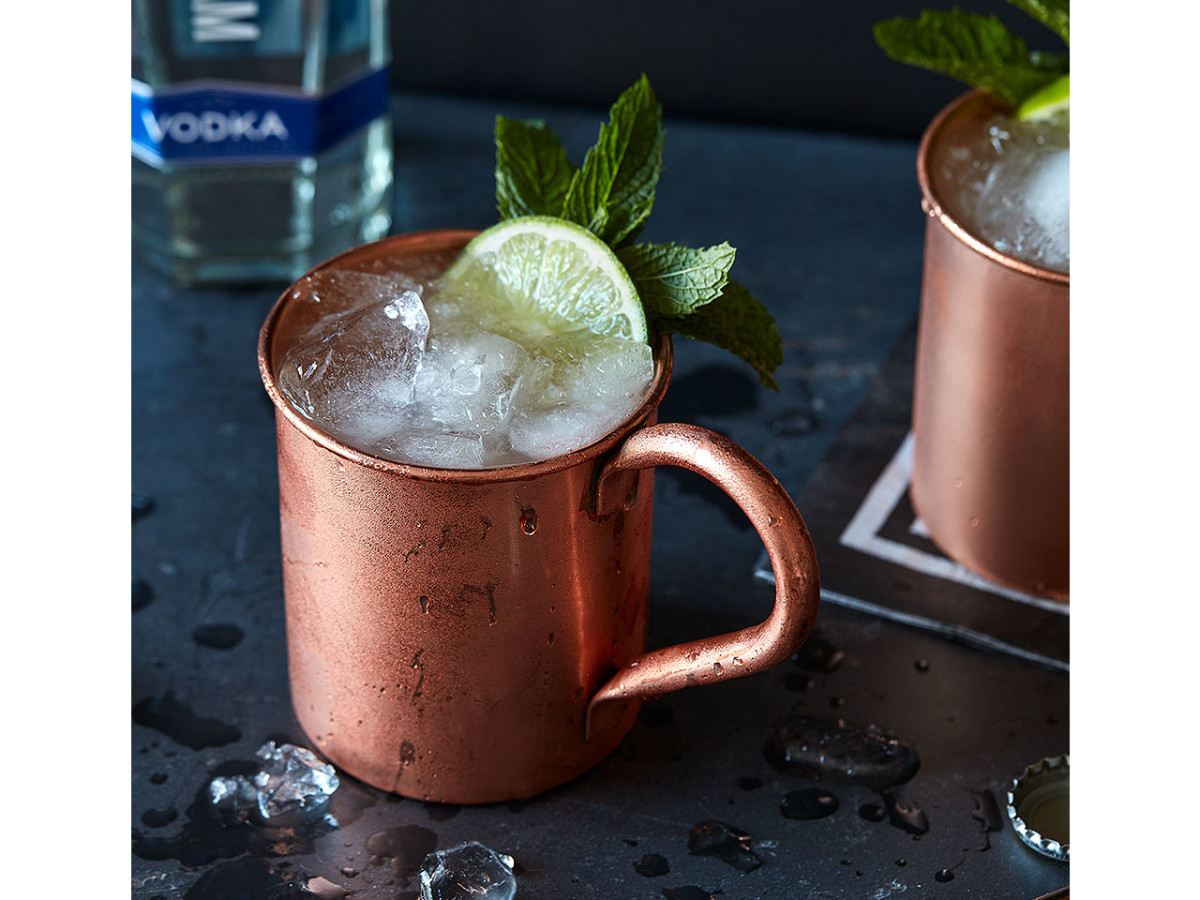 3. Tropical Spiced Mule
Ingredients
1 1/2 oz New Amsterdam Vodka
1/2 oz. cinnamon whiskey
1 oz pineapple juice
Top with ginger beer
Directions
Pour into an ice-filled steel thermos or mule mug, and stir together to combine/chill.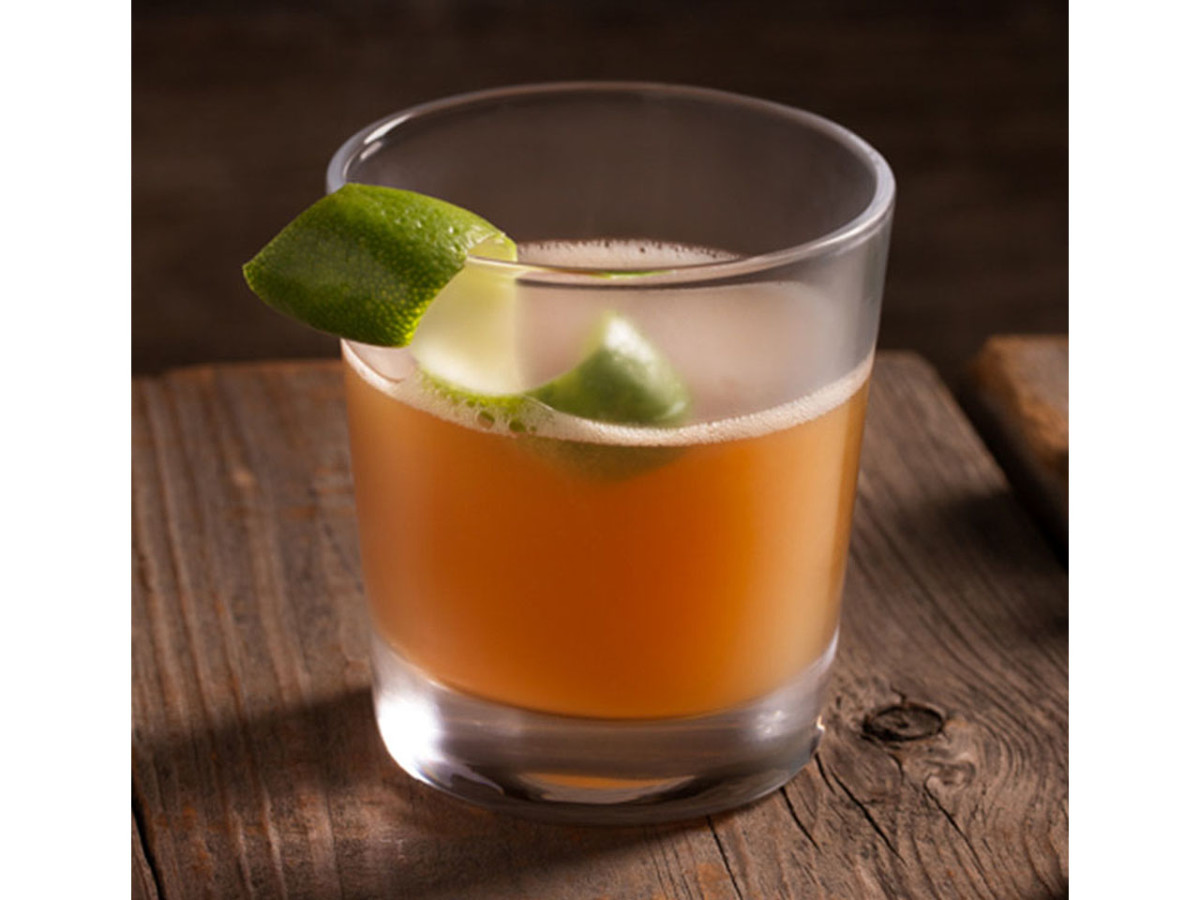 4. The Lion's Tale
Ingredients
2 ​parts Knob Creek Bourbon
1/2 ​part fresh lime juice
1/2 ​part allspice dram liqueur
1 dash Angostura Bitters
1 ​teaspoon simple syrup
Directions
Combine all ingredients in a cocktail shaker, and stir.
Pour into a chilled glass. Garnish with a lime twist.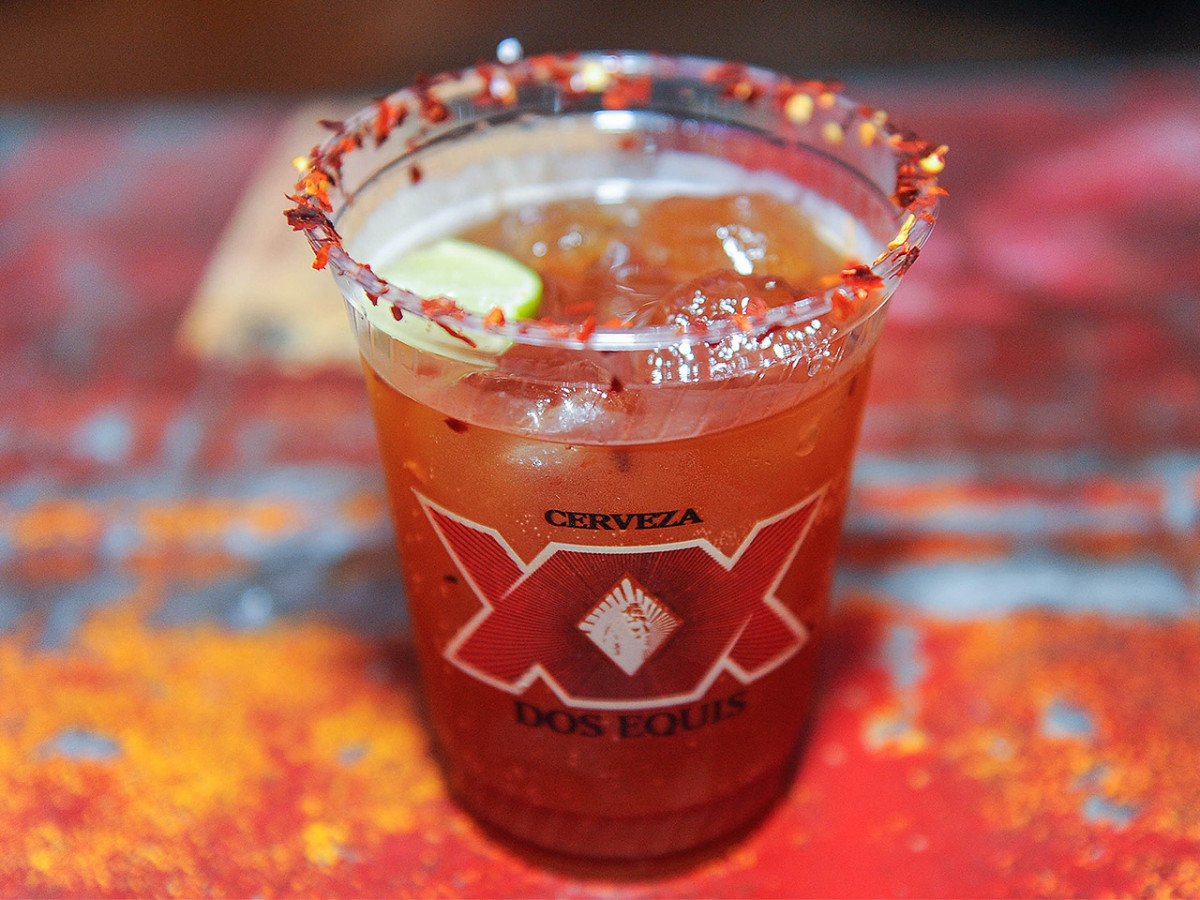 5. Spicy Michelada
Ingredients
12 oz Dos Equis Ambar
1/4 cup lime juice
1/2 tsp Worcestershire sauce
1/2 tsp hot sauce
1/4 tsp soy sauce
2 oz. tomato juice
Red pepper flakes or chili powder
Ice
Directions
Rim a 16-oz beer mug with lime juice and red pepper flakes.
Add ice, and pour in a bottle of Dos Equis Ambar.
Add in the remaining ingredients.
Stir and enjoy.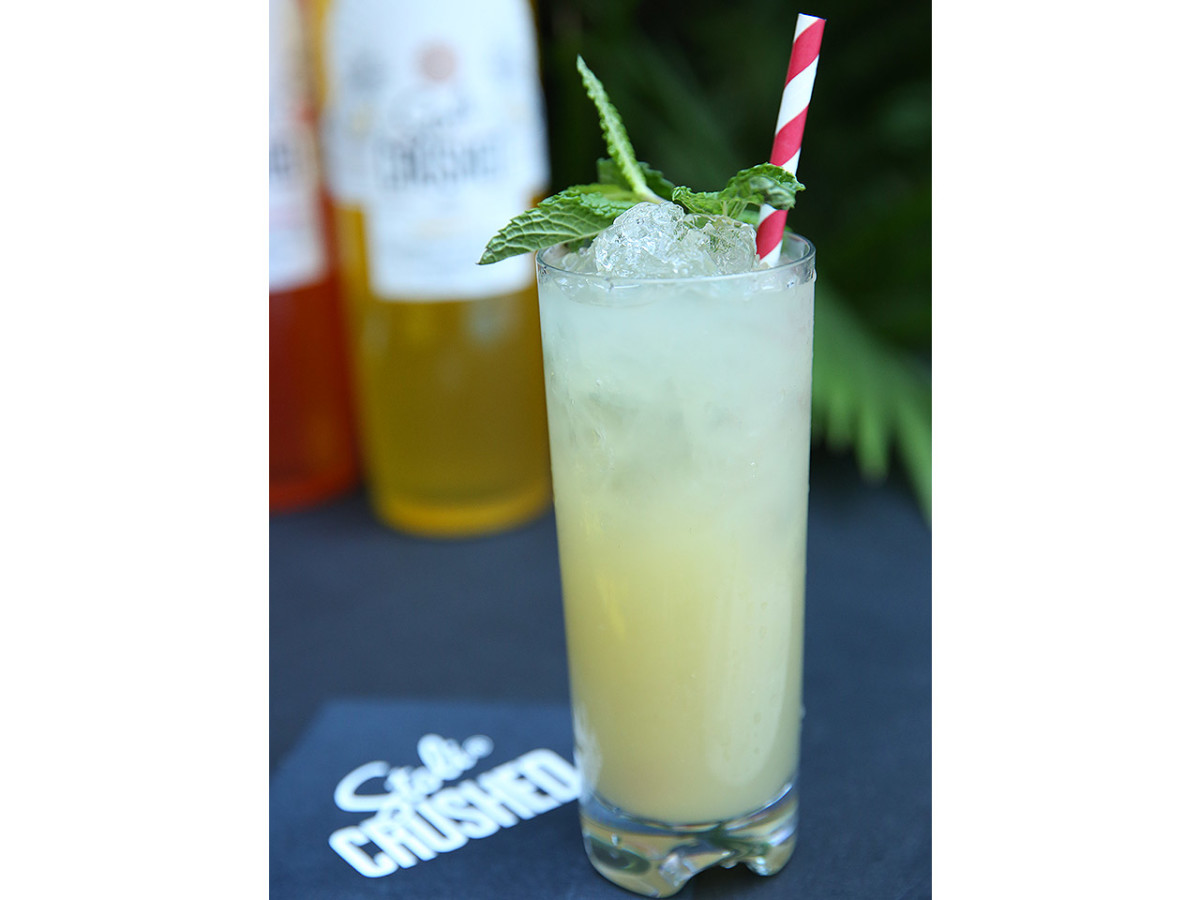 6. Pineapple Mojito
Ingredients
Directions
Muddle mint leaves with simple syrup. Shake all ingredients with ice.
Serve in Collins glass over crushed ice.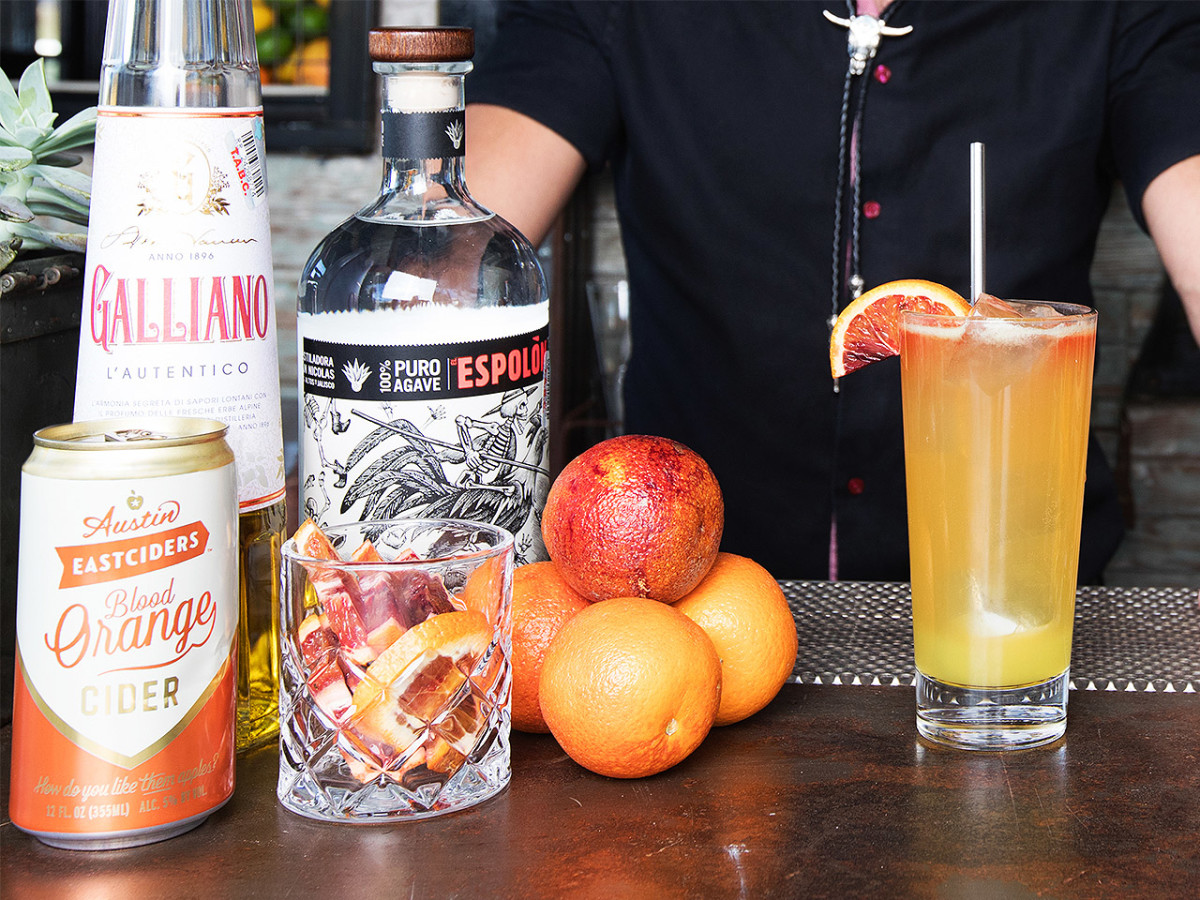 7. The Bigger, Better Cider
Ingredients
Blood Orange Cider from Austin Eastciders
3/4 oz lime juice
1 oz vodka (or tequila)
3/4 oz Galliano Italian liqueur
Directions
Dry shake (without ice) to emulsify.
Pour over ice in a tall Collins glass.
Top with Blood Orange Cider.
Add Peychauds bitters to taste.
Garnish with slice of blood orange.
Recipe courtesy of Nick Bustillos, bartender at Weather Up in East Austin.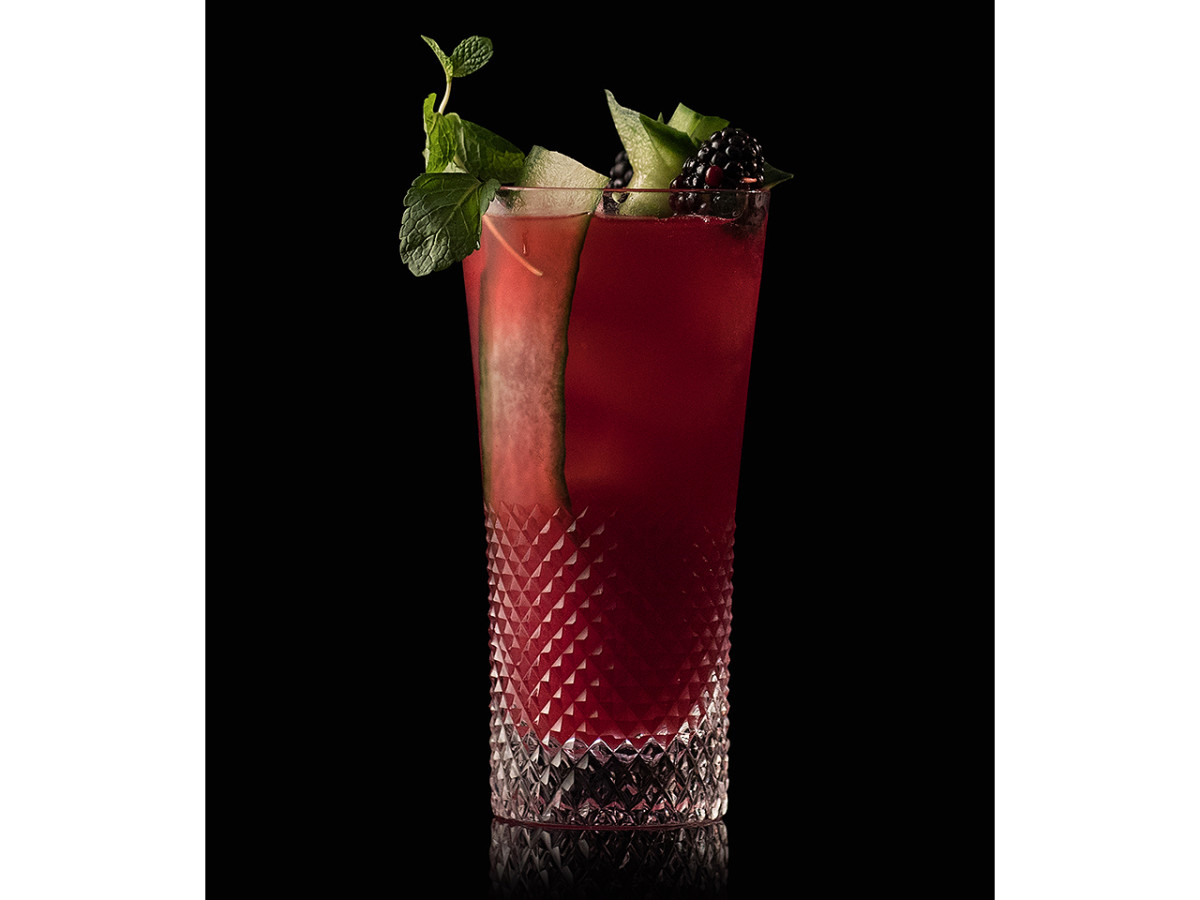 8. Boozy Berry Tea
Ingredients
2 oz Brockmans Gin
1 oz Elderflower cordial
1 1/4 oz red berry puree
3/4 oz lemon juice
Chilled red berry tea
Directions
Shake all ingredients except the tea with ice. Strain into a Collins glass with fresh ice.
Top with tea and stir.
Garnish with crushed ice, a long thin slice of cucumber, a blackberry, and a small sprig of mint.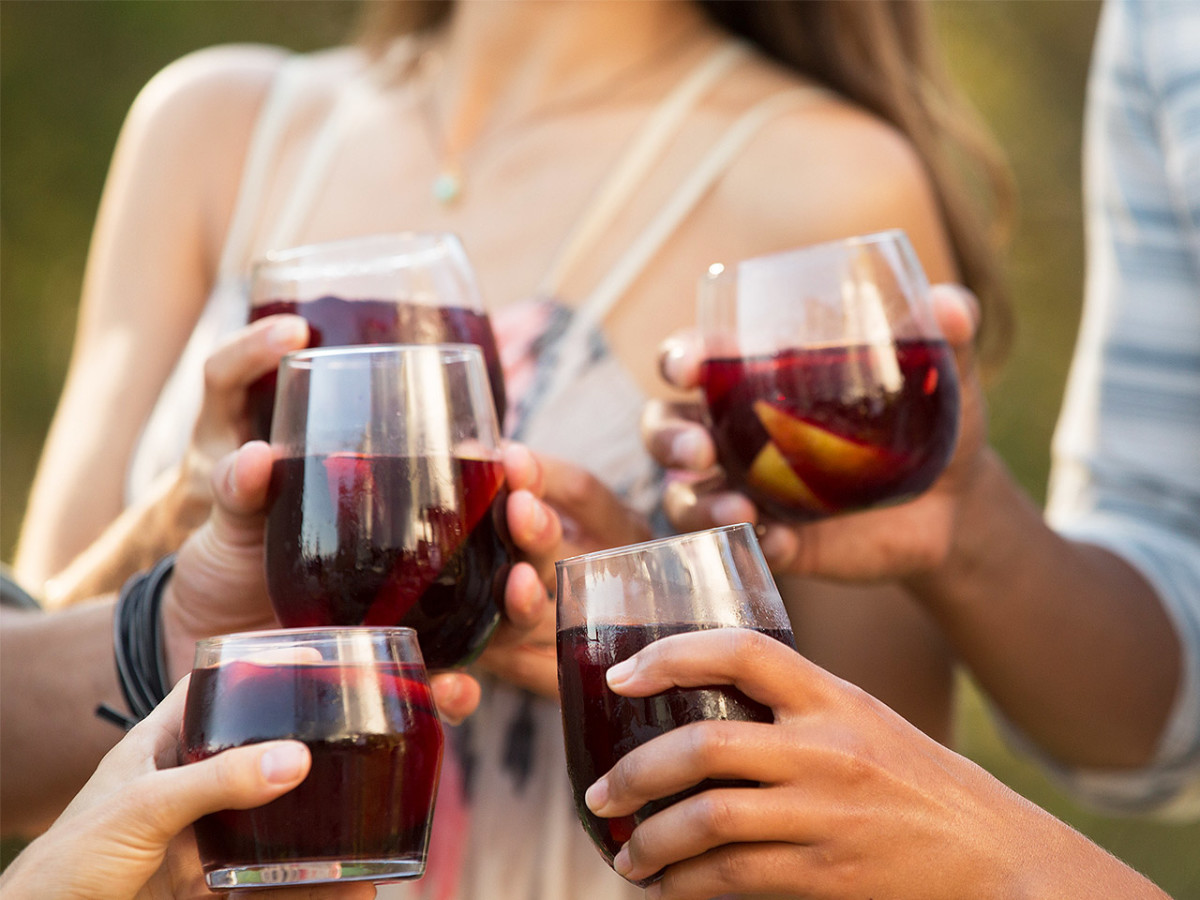 9. Classic Red Sangria
Ingredients
1 750ml bottle of Riunite Lambrusco
1 lemon, 1 orange, 1 peach, 1 ripe green apple, sliced
½ cup orange juice
¼ cup Brandy (optional)
¼ cup Triple Sec
1 can of lemon-lime soda
Directions
Combine the sliced fruit, brandy, and triple sec in a pitcher.
Add Riunite Lambrusco, orange juice, and lemon-lime soda.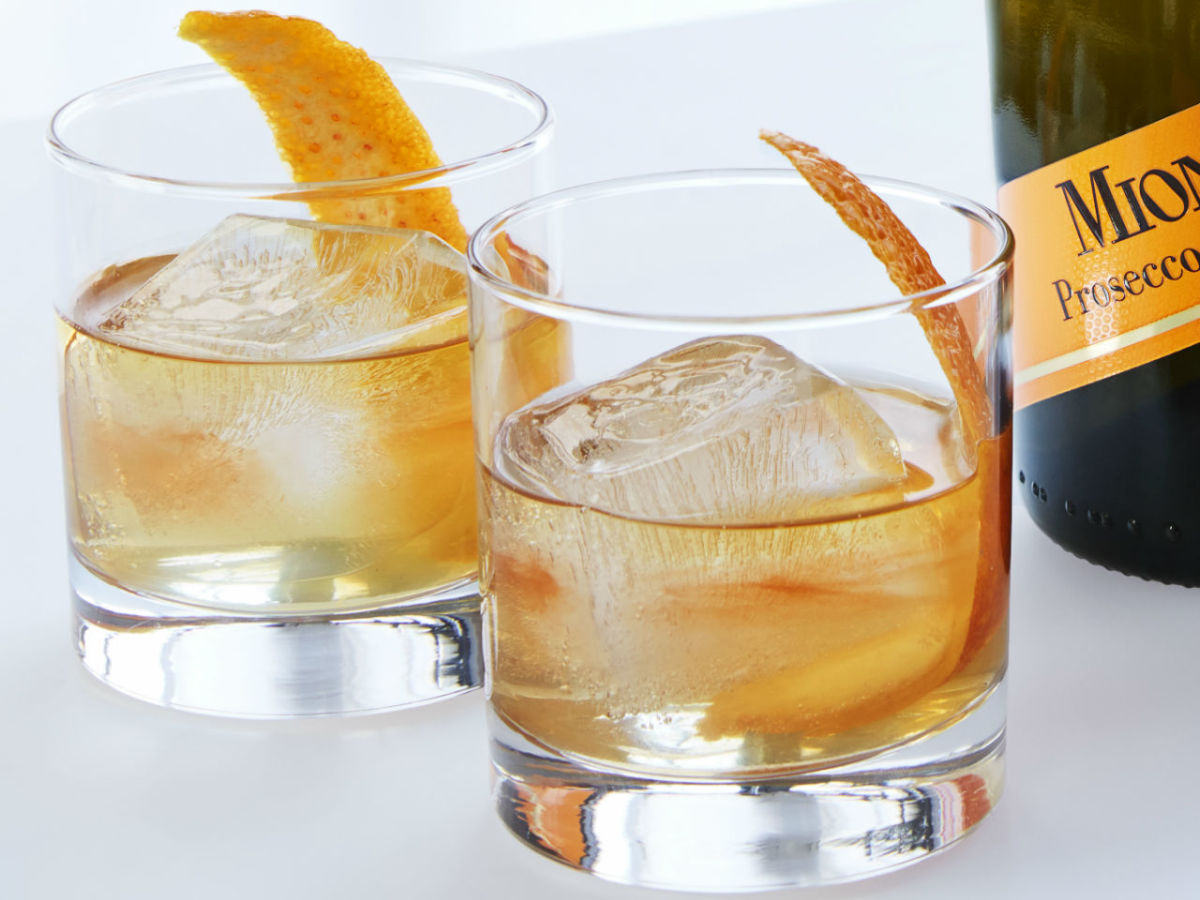 10. The Italian Seelbach
Ingredients
2 barspoons orange marmalade
.5oz Galliano Italian Herbal Liquor
1oz bourbon or Irish whiskey
4-5 Dashes of Angostura Bitters
Directions
In a cocktail shaker add 2 barspoons or 1 tablespoon of the italian bitter orange marmalade. Then add Galliano Italian Herbal Liqueur and either Bourbon or Irish Whiskey. Add ice and shake.
Before straining, top the shaken contents with 4oz Mionetto Brut Prosecco. Strain into an old-fashioned glass over a large ice mold or a couple of ice cubes. Top with 4-5 dashes of Angostura Aromatic Bitters. Garnish with orange peel or twist.
11. Summer Ale Spritz
Ingredients
Directions
Add Sam Adams Summer Ale, rosemary syrup, lemon juice, and ice in a blender.
Blend ingredients. Pour in a tall beer glass, and top with an Aperol float. Garnish with a rosemary sprig.
* For the rosemary syrup: In a saucepan, put 250ml sugar and 250ml of water. Add a handful of rosemary, and cook on high for 7 minutes, while stirring the sugar to dissolve. After 7 minutes, let it cool for another 7 minutes and then strain.
For access to exclusive gear videos, celebrity interviews, and more, subscribe on YouTube!