With just these 12 foods (and a few pantry staples), easy, delicious, and creative meals can be yours. Seriously, we tapped chefs Quinn Hatfield, owner of Sycamore Kitchen and Odys + Penelope, and Daniel Humm, executive chef and co-owner of NYC's Eleven Madison Park and NoMad, for their absolute essentials.
Keep these foods on your grocery list, and they swear you'll always have an array of simple, surprisingly tasty, and impressively creative meals right at your fingertips.
For more facts about each—and surprising ways to use them—scroll down. Also check out the chefs' five favorite simple recipes to make with this indispensable dozen.
1) Whole Chicken
By learning how to roast a whole chicken instead of always doing individual breasts, you'll end up with either an impressive meal for a group or more than one meal for yourself. "I always go whole bird—I like the fattier dark meat," Hatfield says. "But the truth is, I often just pick up one of those pre-brined chickens from Trader Joe's. I'll roast it up and do chicken breasts for dinner, then I've got that dark meat—chicken legs and the rest—for lunch."
A Chicken Recipe that Won't Bore You to Death>>>
2) Sweet Potatoes
Hatfield considers sweet potatoes a superfood. Unlike regular potatoes, they sit on the right end of the glycemic index, they're filling, and they can be made in bulk to be used throughout the week. "I buy bags of them, roast them whole, skin on, then keep a bunch in the fridge and just heat them up later," he says. "They pack a lot of punch nutritionally—a lot of vitamin C and minerals—and are a solid fuel source for an athlete."
Fit Food: The Benefits of Sweet Potatoes >>>
3) Quinoa
It cooks just like rice, but our chefs like quinoa because it contains complete protein (usually found only in animal foods) and is more versatile. Quinoa is technically a seed—Hatfield describes it as having a "rich, roasted nutty flavor and an interesting texture when cooked right." It works well with meat and in a hearty salad.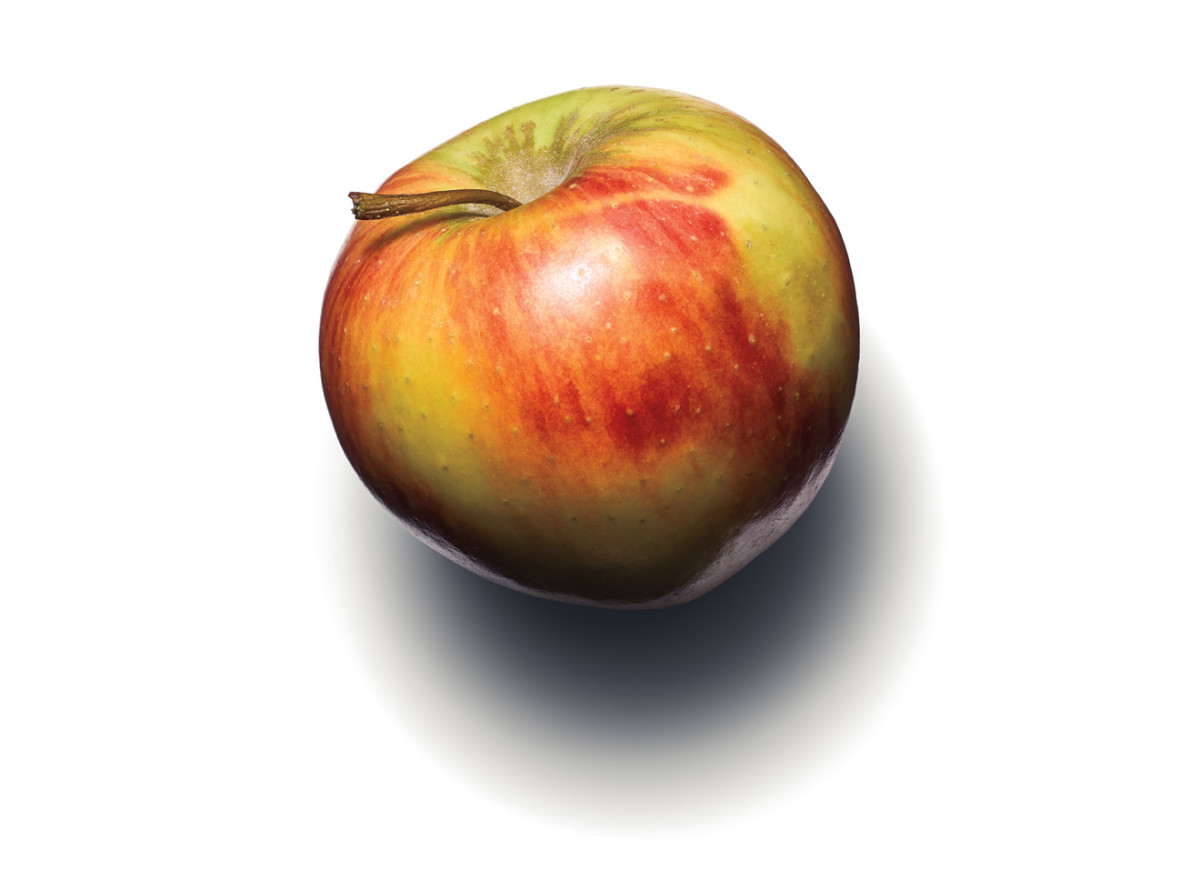 4) Apple
Hatfield and Humm love apples as a snack in and of themselves but also use them as a high-impact ingredient in salads. "Always have apples on hand," Hatfield insists. "I especially love crisp red apples with a good balance of sweet and tart." The chefs like varieties such as Braeburn, Pink Lady, Fuji, and Honeycrisp.
Fit Food: How to Eat Apples >>>
5) Tri-Tip Steak
Skirt steak is good if you're in a hurry, but our chefs say that a killer two-pound tri-tip—a cut that's as flavorful as rib-eye but not nearly as expensive—is the way to go for a meal that feels more like an event. Plus, it yields great leftover options for salads or sandwiches. "When I'm thinking big picture, I do tri-tips," Hatfield says. "I'll end up roasting a couple at once." Humm suggests finding a butcher who will Cryovac-seal them: "The great thing about steak is it can hold for about two weeks in your refrigerator when it's vacuum-sealed. It's better than freezing it, and it actually benefits the beef because it gets more tender—it's basically wet aging."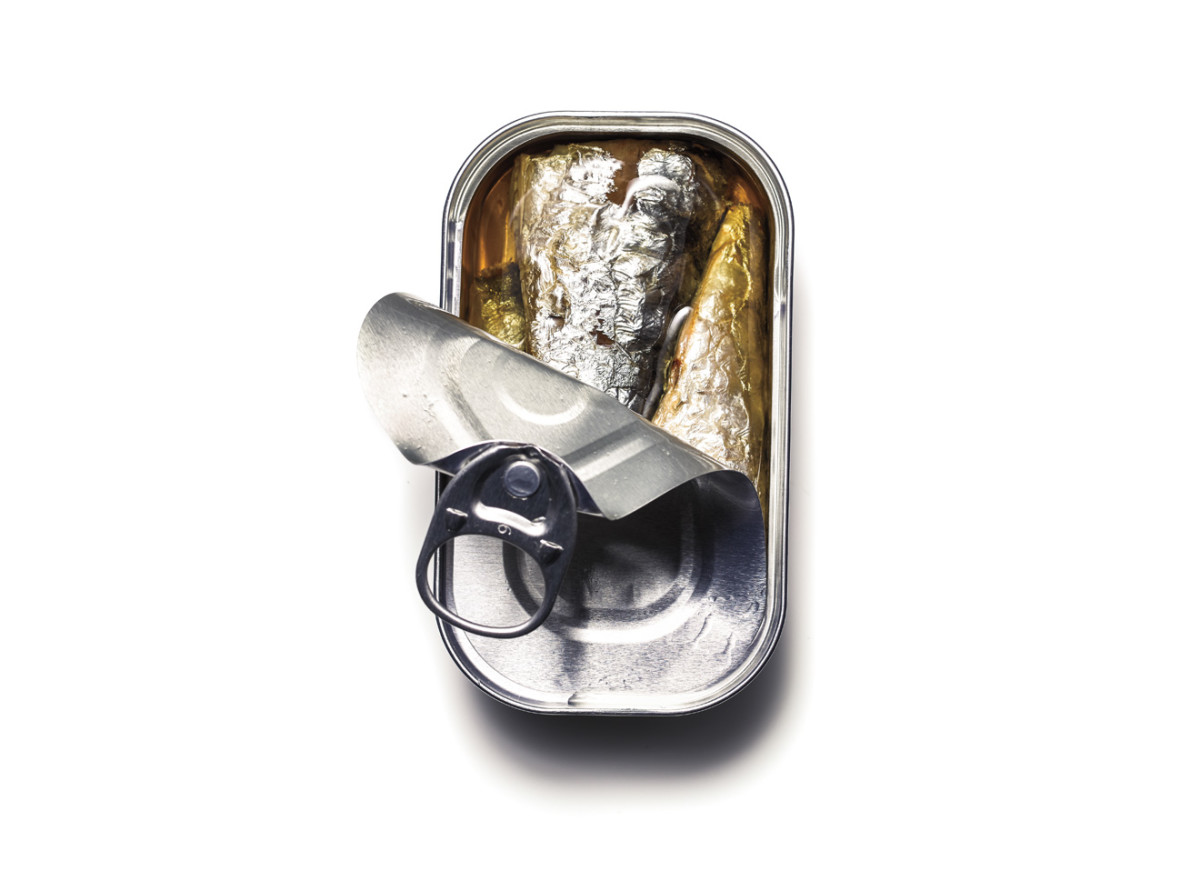 6) Canned Sardines
Canned fish—tuna, mackerel, salmon, sardines—isn't just handy, it also has one of the best protein-to-weight ratios of any food. "Smaller, oily fish like sardines are better than tuna because they have more omega-3s and less mercury," Humm says. "But you can use sardines—I like the brand Ortiz—exactly the same way, on salads, or like with a charcuterie platter, with a little toast or crackers." Hatfield calls canned sardines an "emergency meal"—the perfect snack after a workout.
The Man's Guide to Cooking and Eating Fish >>>
7) Italian Parsley
Parsley is an unsung hero usually written off as just a garnish. "But we've forgotten how it ended up on the plate in the first place," Hatfield says. "It's one of those flavors that brings out a lot of nuance in the things you pair it with. It focuses the flavor of the food around it. And that flash of color does transform presentation!"
5 Ways to Cook With Fresh Herbs>>>
8) Eggs
"Eggs are especially important if you don't eat a lot of meat—they give you similar protein," Humm says. "And they're obviously great for breakfast; but I like to use them in all kinds of dishes, especially salads." Hatfield actually buys two dozen eggs every time he goes shopping. "I'll boil off a dozen right when I get home from the grocery store so I have hard-boiled eggs in the fridge at all times," he says. "It's another go-to snack—a complete protein, full of amino acids."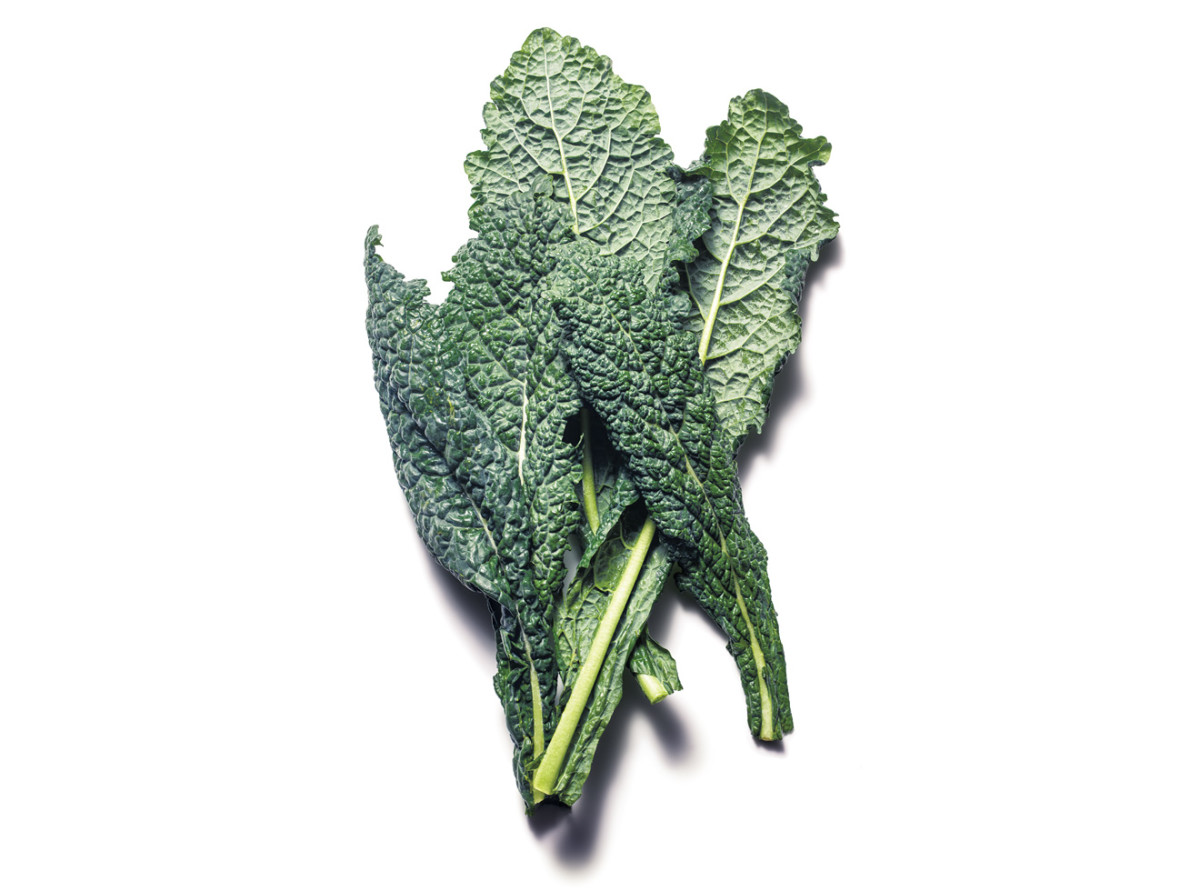 9) Kale
"Kale is the go-to green because it has such a great shelf life, and seasonality is less important," Humm says. Plus, it tastes good raw or cooked, both chefs agree. "You could say the same about spinach," Hatfield says, "but I find spinach too delicate, especially for a salad. And it gets that weird mouthfeel if you don't cook it right." At the store, look for kale that feels crisp and alive, with good bright color and no wilting. And if the edges where it's been cut are browning, avoid it.
12 Things You Didn't Know About Kale>>>
10) Gruyere Cheese
Hard cheeses work well grated over hot or cold dishes. Both chefs like Parmesan, too, but say Gruyère—slightly softer and richer—takes dishes up a level. Hatfield uses it to liven up everything from sandwiches to an omelet; Humm builds whole meals around it: "Eat it with some kale, apples, and olive oil drizzled on top for an easy, light snack."
Cheese: The Next Big Thing In Dental Health? >>>
11) Avocado
Our chefs consider the beloved avocado a breakfast, lunch, or dinner ingredient—it's rich, has great texture, and is high in good fat. Humm likes it in salads but also on its own. "When shopping, look for avocados that are firm but give slightly when gently squeezed," he says. "And avoid those with supersoft spots." Also, he says, keep the unused part in its skin and wrap to store.
Why to Eat an Avocado a Day>>>
12) Scallions
Scallions are a flavor booster for just about any dish. Plus, they can be used in more than one way. "You can use the green part like an herb, on top of something, and use the bottom of the scallion like an onion." Hatfield loves scallions paired with parsley. When buying scallions, you want white whites and green greens, with the green part firm and cylindrical.
6 Healthy Ways to Elevate a Lean Burger >>>
For access to exclusive gear videos, celebrity interviews, and more, subscribe on YouTube!