The Great American Beer Festival is the largest ticketed brewery festival and competition in the United States, where some 25,000 out-of-towners join just as many Coloradans to drink from the offerings of some 700 breweries. It can get a little rowdy. Here are some of our favorite moments from the festival (so far).
1. Drinking Sam Calagione's Spit. Dogfish Head came to the festival with its take on Chicha, a corn-based beer with soursop fruit, pepper corns, and, yes, saliva added for "starch conversion" (as well as tradition and novelty).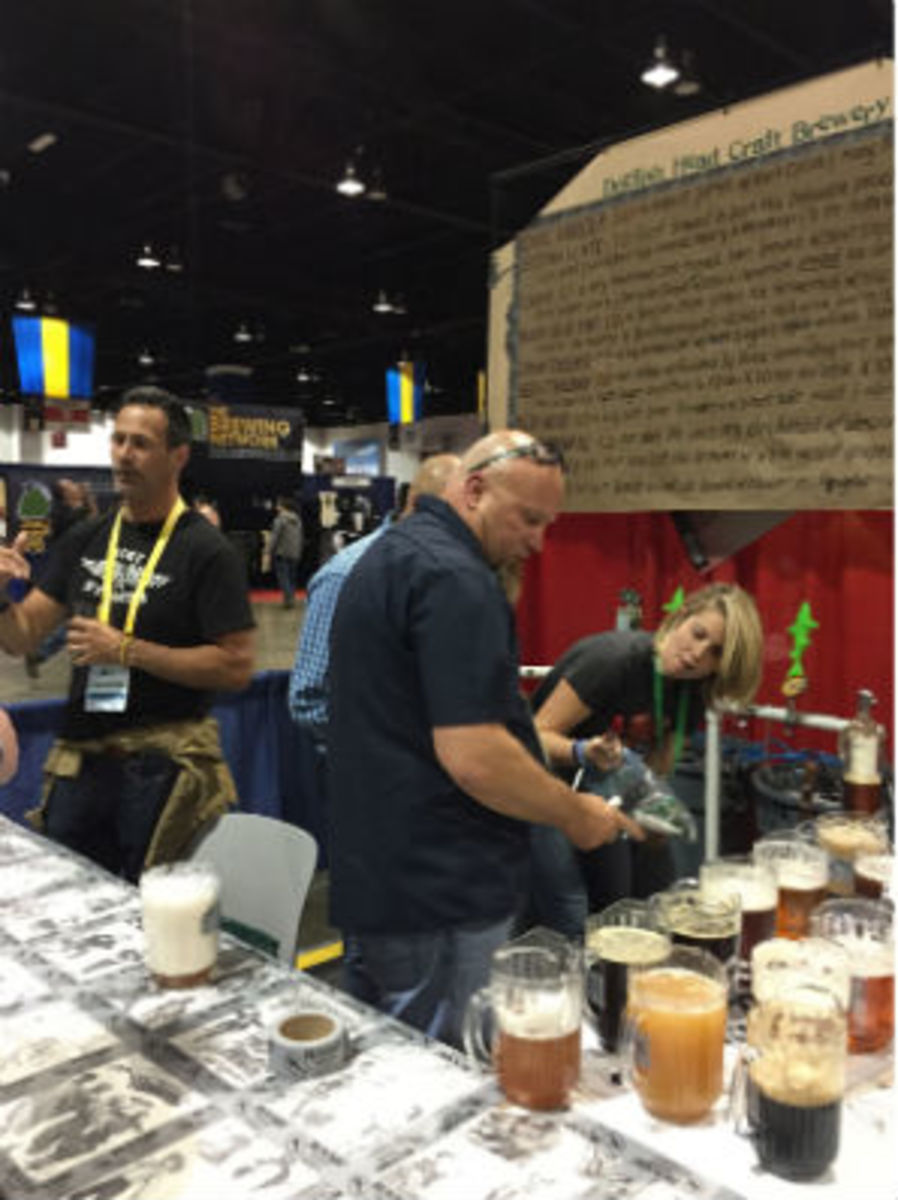 2. Getting the Chef's View. In the Farm to Table Pavillion, a dozen restaurants paired with brewers to build menus for festival-goers to sample. The results: Raw Washington oysters and Terrapin's triple IPA, ginger cake and Allagash Curieux, Fort Collins brewery's Doppelbock and smoked mussel salad.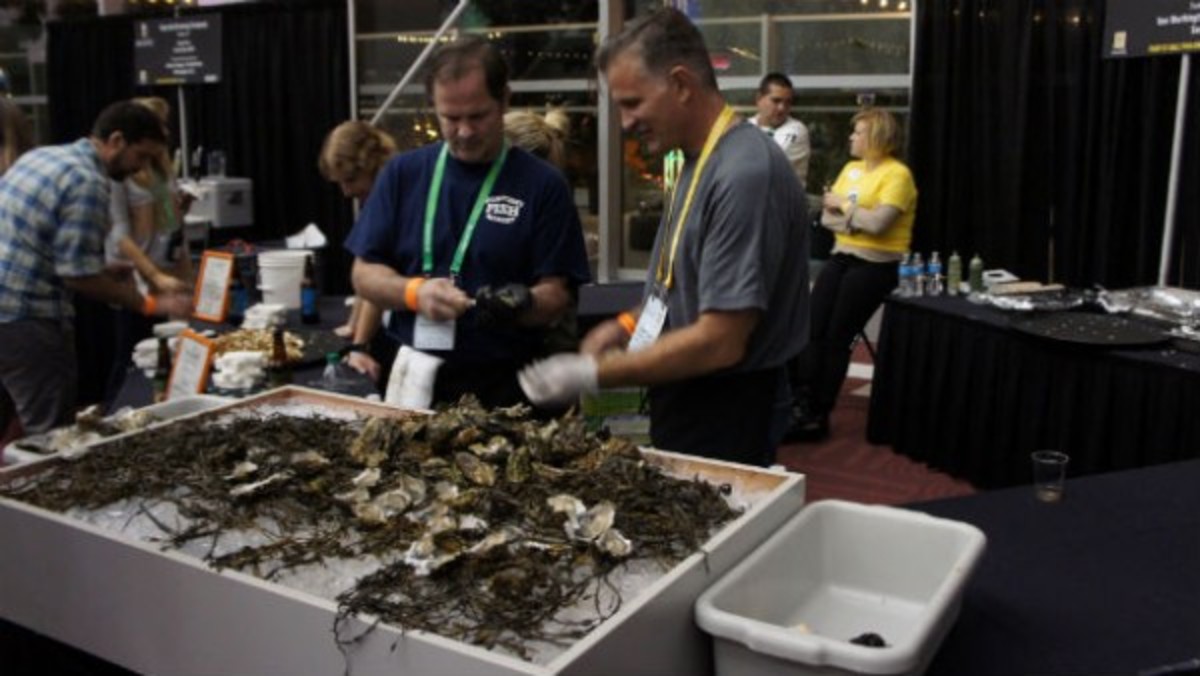 3. Seeing Pot Smokers and Beer Drinkers Get Along. Ska Brewing embraces Denver pot culture and gives away glass pipes containing the brewery's logo at Pints & Pipes in the marijuana-themed sandwich shop Cheba Hut. "Thousands and thousands of people from around the world go to the Great American Beer Festival," says Ska's president and co-founder Dave Thibodeau. "And probably a majority of those people have something else other than beer on their mind that happens to be in Colorado."
4. Music on the Mountain. John Driskell Hopkins (of the Zach Brown Band) played on the mountain top in Golden, Colorado on Tuesday night for a pre-GABF celebration thrown by New Holland Brewery and Carhartt.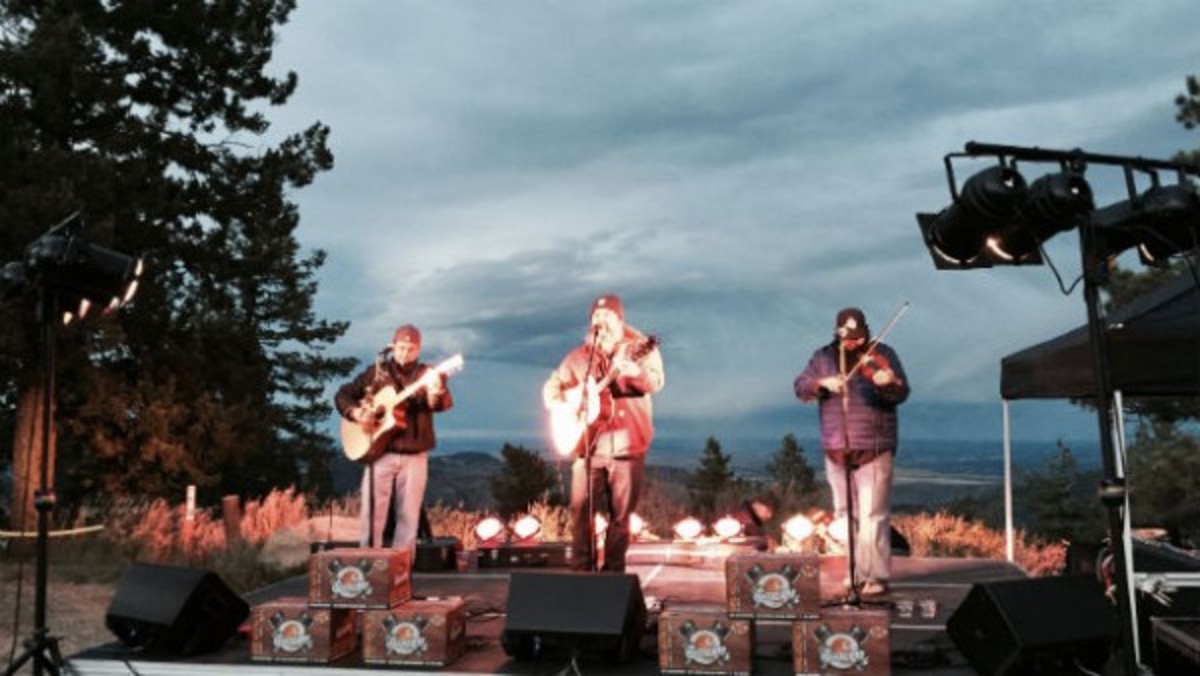 5. Beer Gear. The longest line in the festival was the one to get a t-shirt. Wearing a shirt, hat, socks, or tattoo emblazoned with a favorite brewery or beer (we noticed "Pliny The Elder" hats were particularly popular) is in at GABF.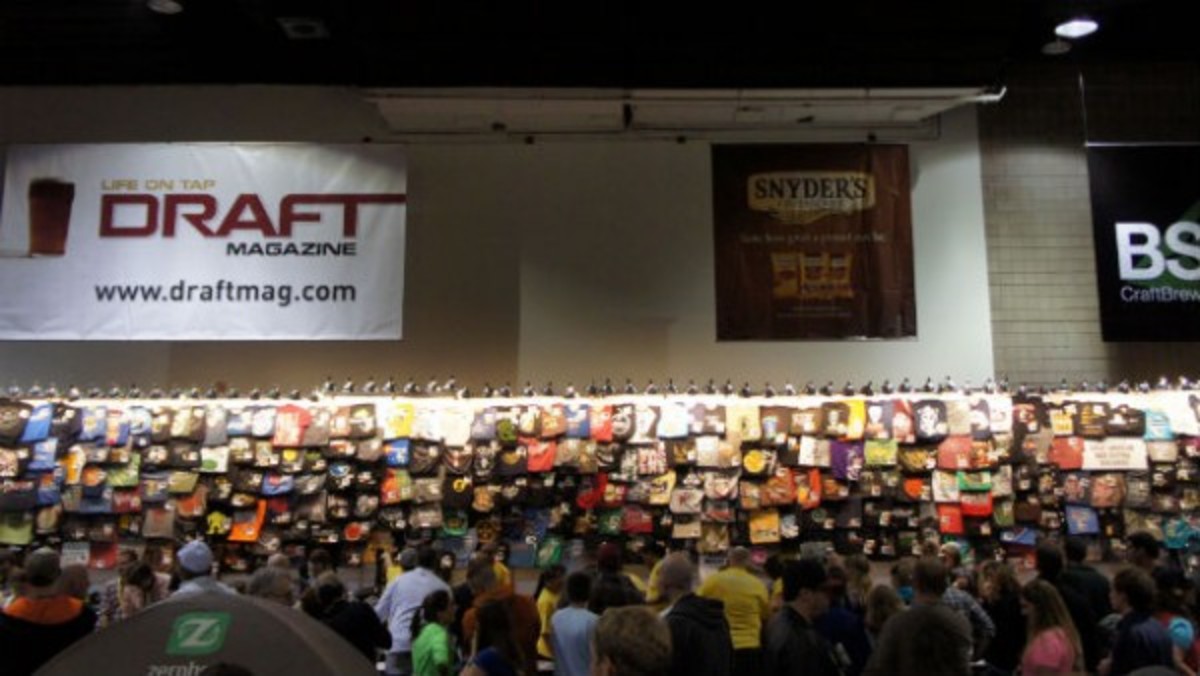 6. The Booths. From skulls to bicycles, steel contraptions and bearded ladies, the booths at GABF are more ornate and creative than anything you'd find at Comic Con.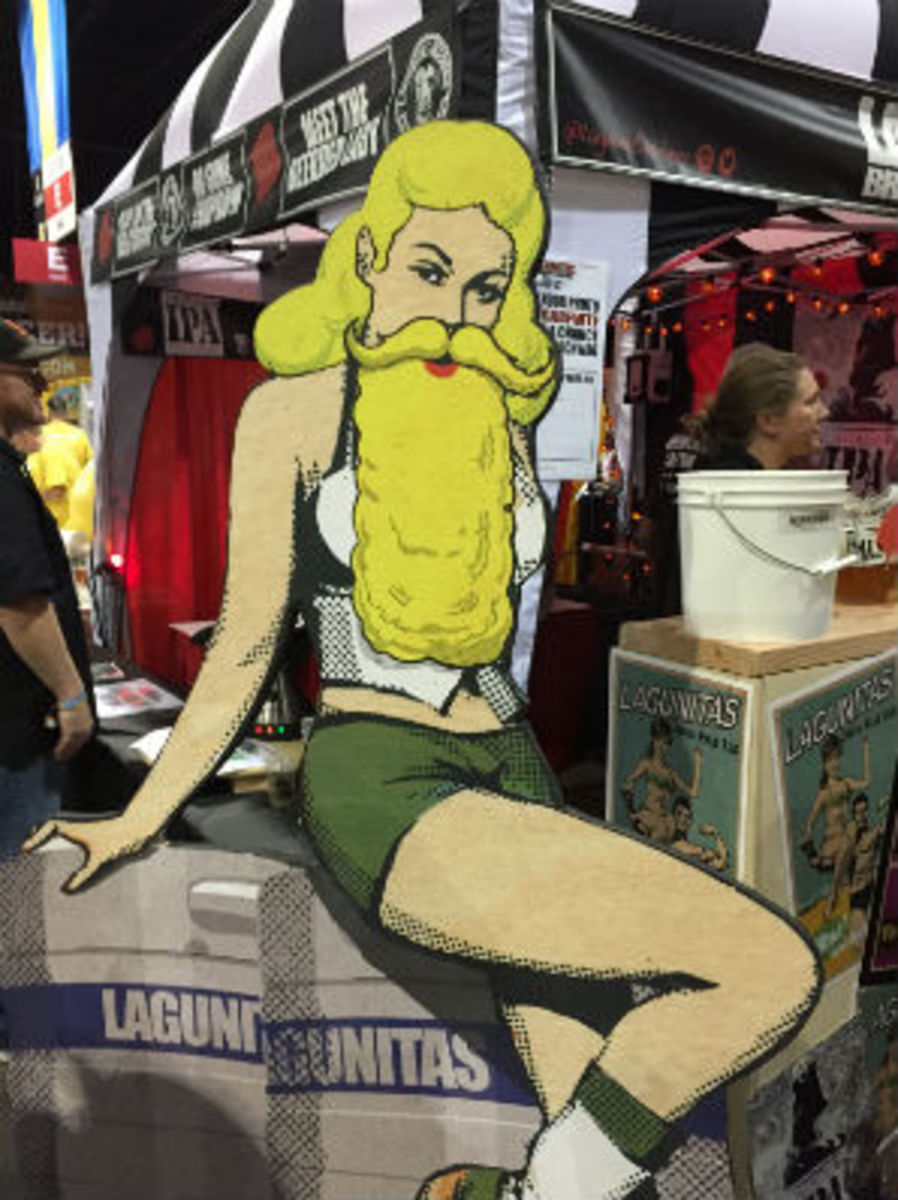 7. New Holland's Insane 20-tap Spartan. New Holland isn't the only brewery taking a road trip to Denver in a tapped-out rig. But their refurbished Spartan Aircraft coach is probably the most eye-catching set of wheels at the festival.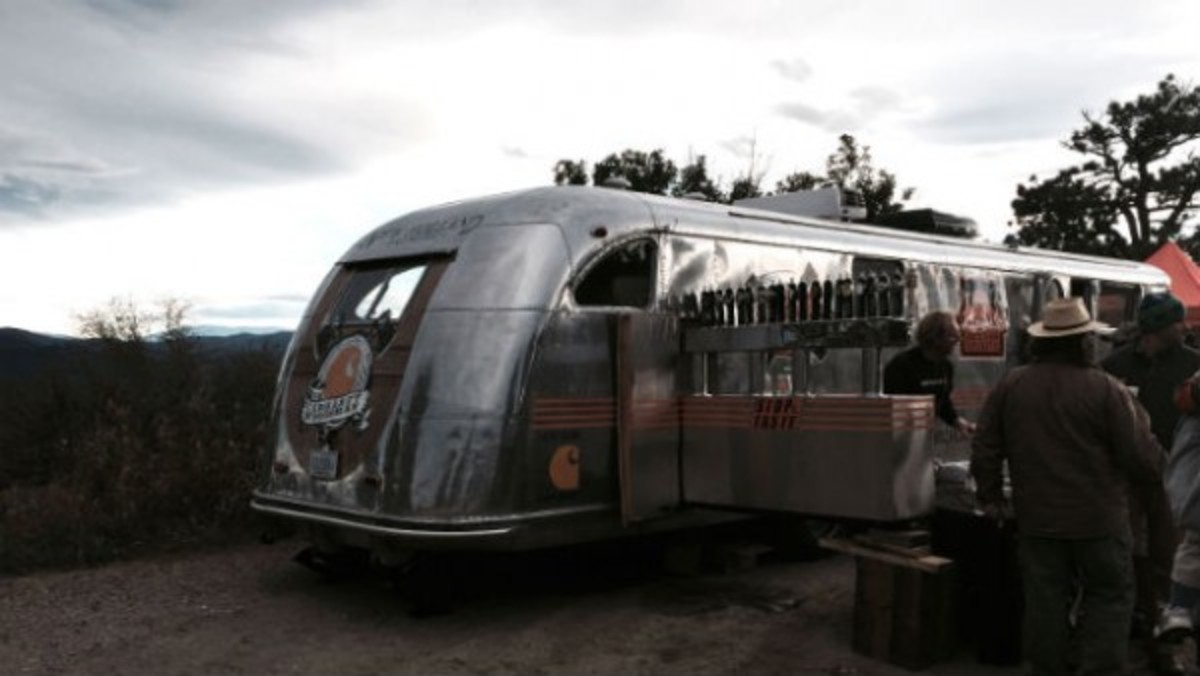 8. Brooklyn brewmaster Garret Oliver's excellent style. Nice fedora.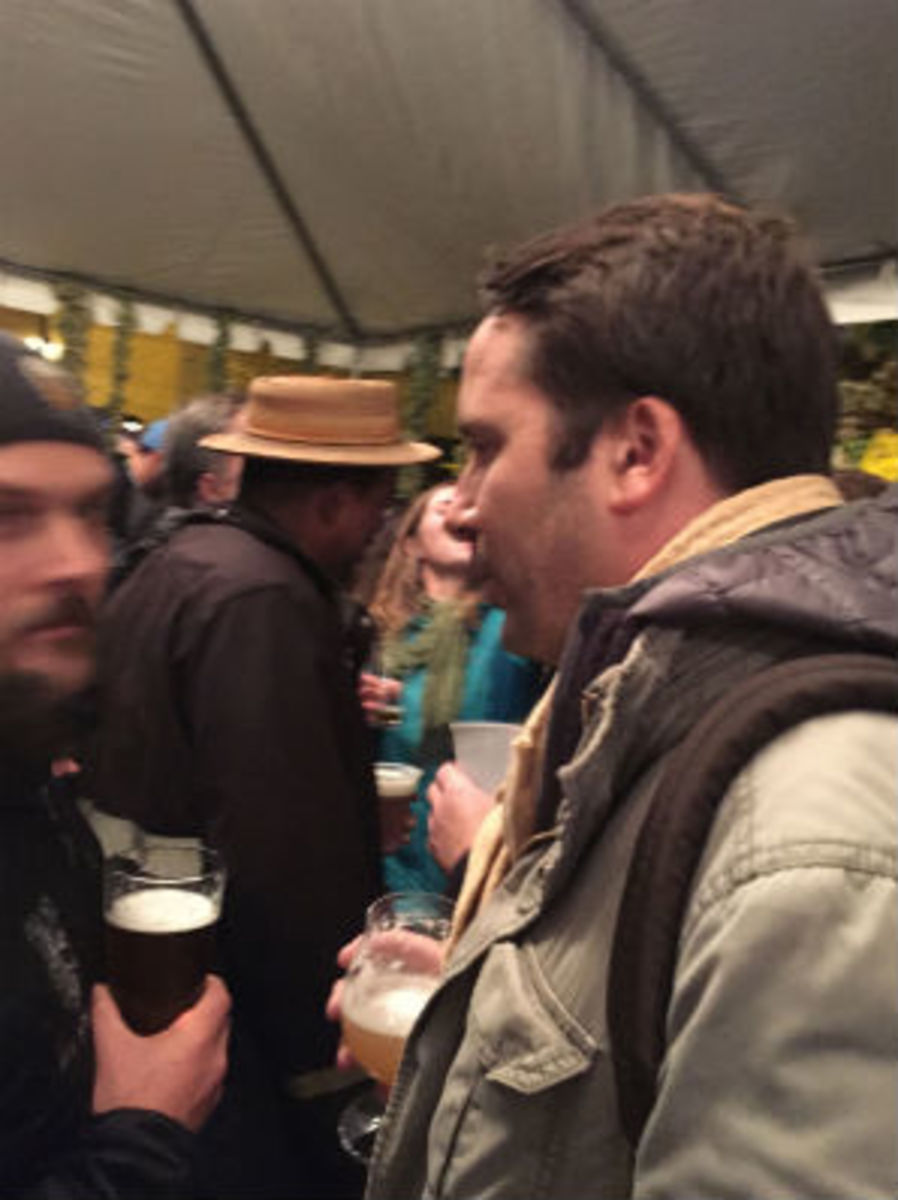 9. Strong Beer. The name says it all: Prairie & Brewfist's Grappa Barrel Aged Spaghetti Western. This was, by necessity, the last drink of the night for us at Shelton Bros. distribution event at Falling Rock Tap House.
10. Brew News. The Bruery announced the opening of its new facility, beers, and brand with Bruery Terreux at GABF.  The Orange County, California brewery has a new all-sour facility, where they make Hottenroth (one of our favorite beach beers), Oude Tart, Sans Pagaie, Saison Rue, Atomic Kangarue.
11. Finding Great Small Breweries. We happened upon Brasserie Saint James, an 800-barrel brewery out of Reno, Nevada, and sampled their 100-percent wild yeast beer, '1904' (which, we learned was the year Brettanomyces was discovered). The beer was aged in white wine barrels for nearly three years and made with artesian well water that the brewery sits on. For now, the brewery only distributes in Nevada.
12. Falling Rock Tap House. One of the best beer bars in the country, this is where the beer tourists, connoisseurs, and big names in brewing all descend after the show.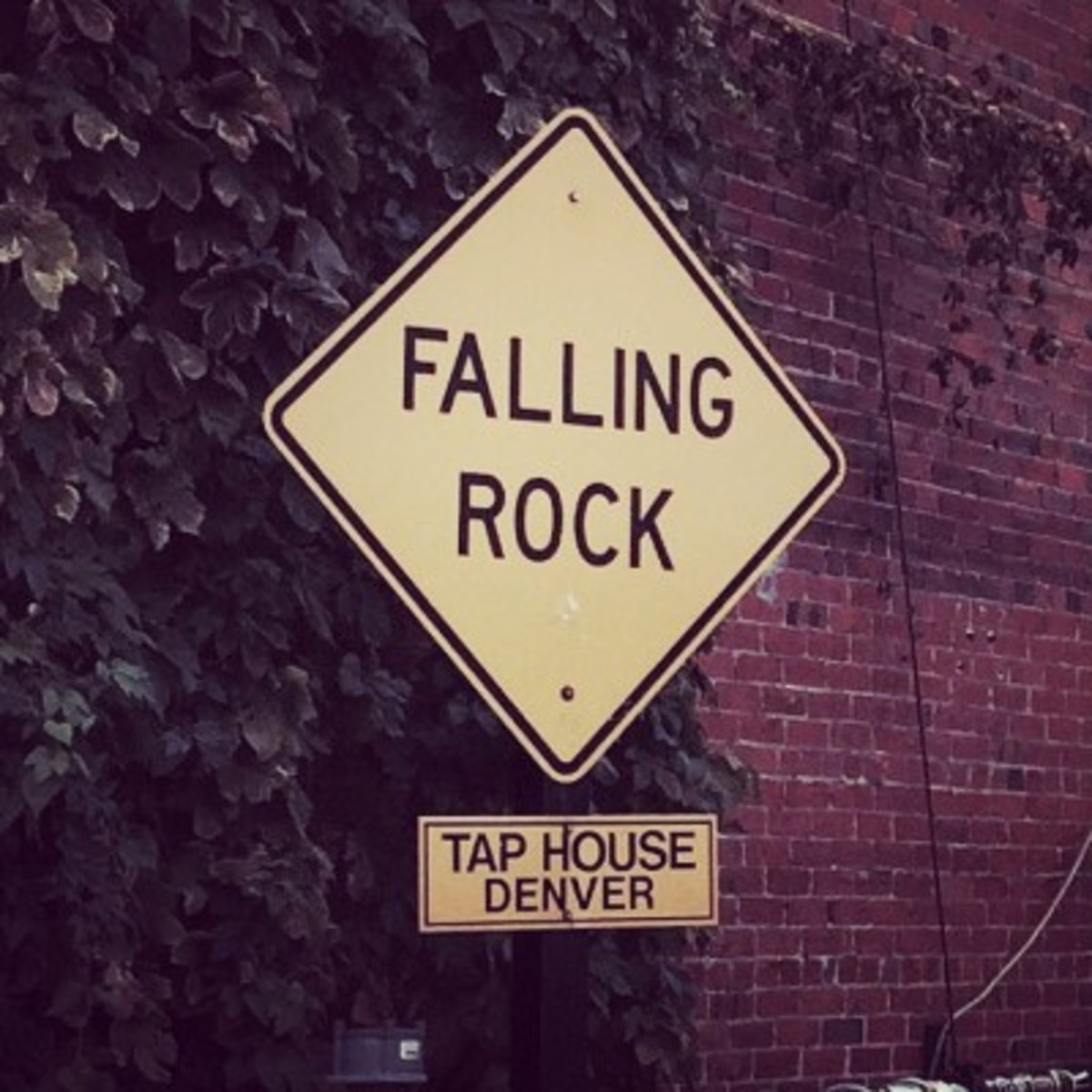 13. Pliny by the Pitcher. Russian River's Pliny the Elder, the coveted double IPA that rarely makes it out of California, is served by the pitcher at Falling Rock Tap House.
14. The 'Booth Babes.' Instead of making use of short skirts and cleavage to sell their wares, breweries employ costumed individuals like, here, 21st Amendment's High or Hell Watermelon man.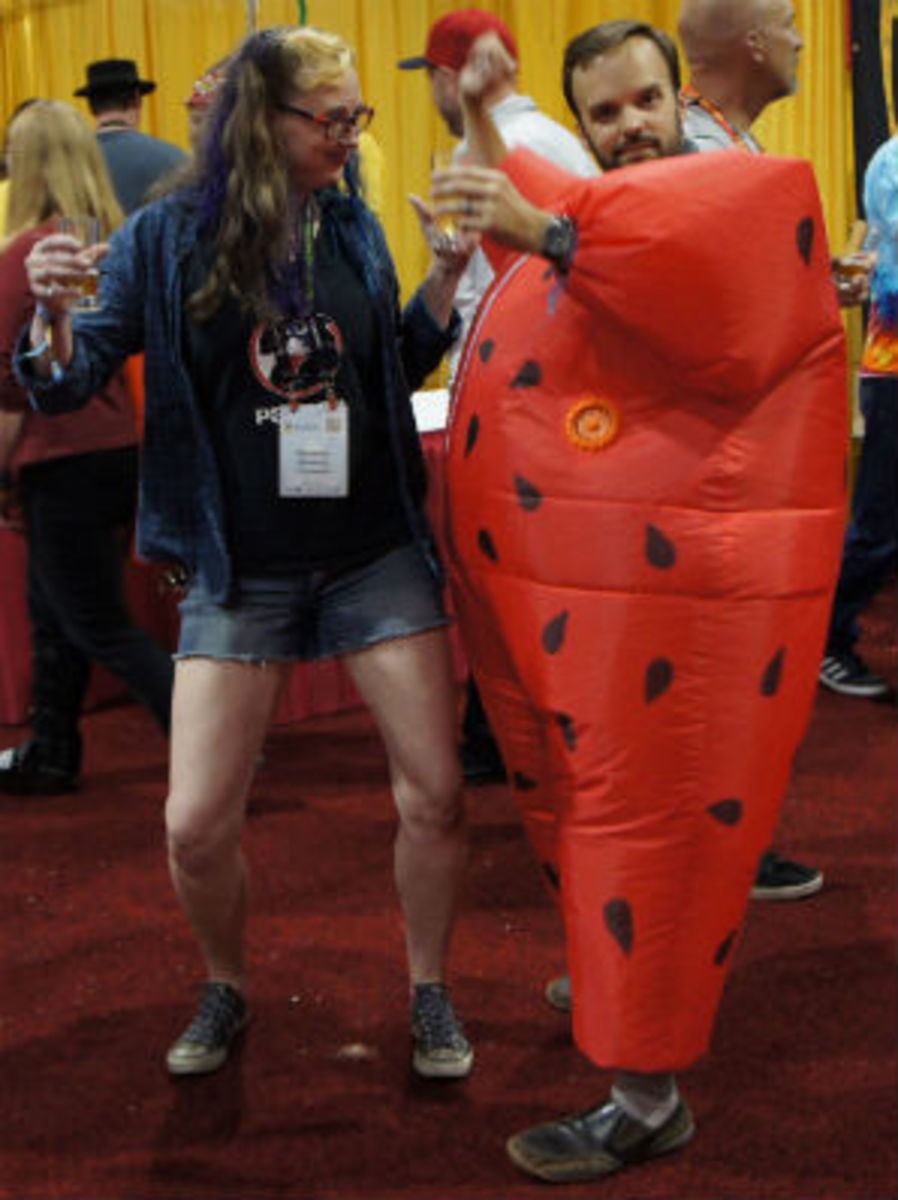 15. The Rare Beers. We were lucky enough to sample Firestone Walker's mind-blowing Helldorado, a 12-percent barleywine that was aged for over three years in white wine barrels.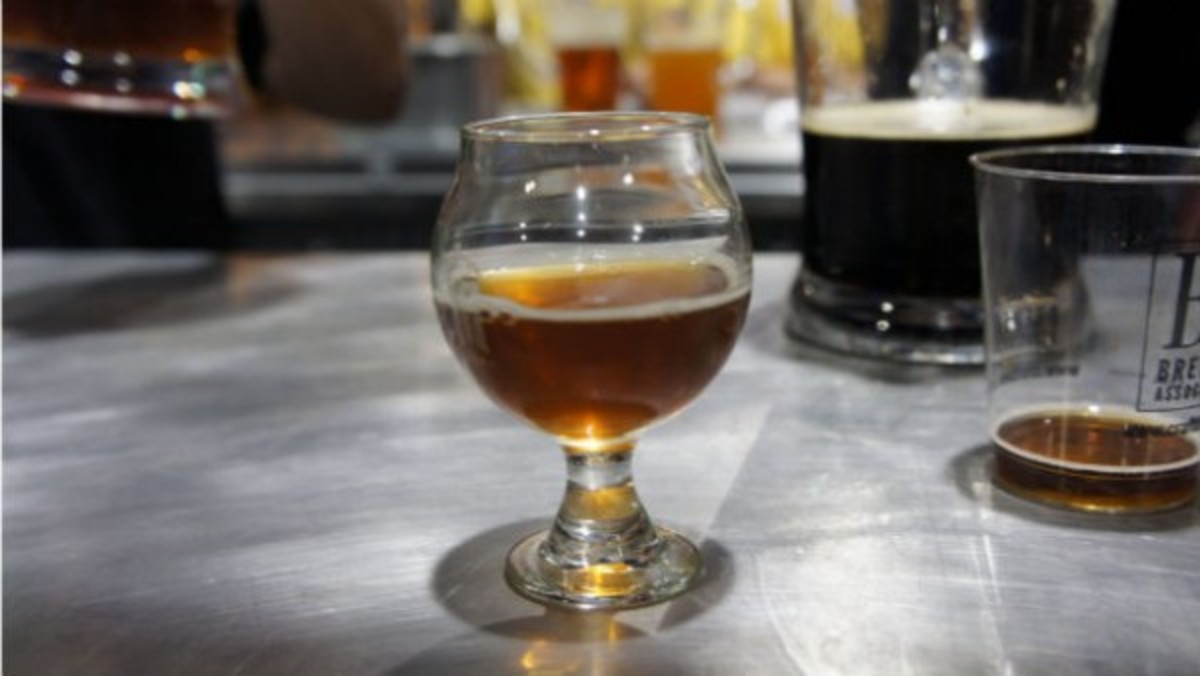 16. And the Ones that Get Away. If you don't get word for some of the rare offerings (and get in line early), you miss out. Within one hour, the keg for Lost Abbey's Cable Car, an American Wild Ale, was kicked.
17. The Lines. Waiting in line at GABF is the place to get social at GABF. Festival-goers happily waited in long lines for pours from San Diego's Lost Abbey, Portland's Hop Works, Dogfish Head, and more.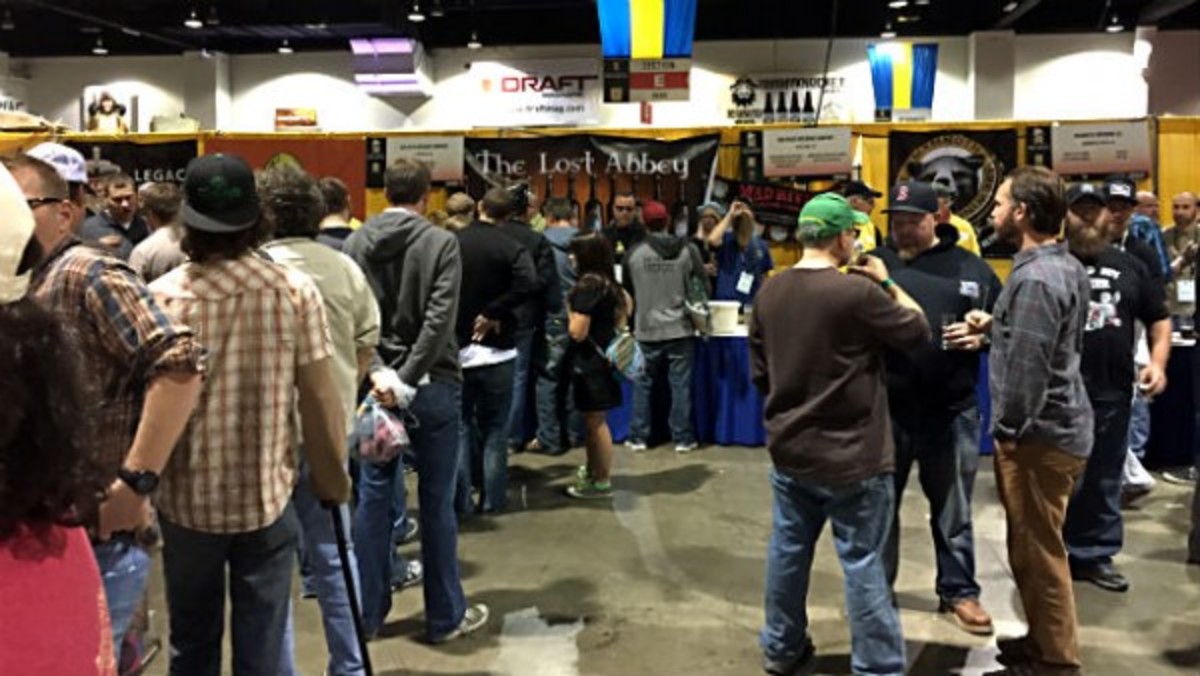 18. Star Bar. When the crowds at the Falling Rock Tap House get to be too much, the Star Bar is the place to go — with plenty of its own special releases, giant tap list, and cameos from brewers looking for a (slightly) more quiet place to grab a drink. 
19. Food Pairings, Everywhere. Our favorite pairing of the festival was perhaps the peach and mozzarella pizza, fresh out of Cart Driver's wood-fired oven with Bruery's Saison Rue.
For access to exclusive gear videos, celebrity interviews, and more, subscribe on YouTube!